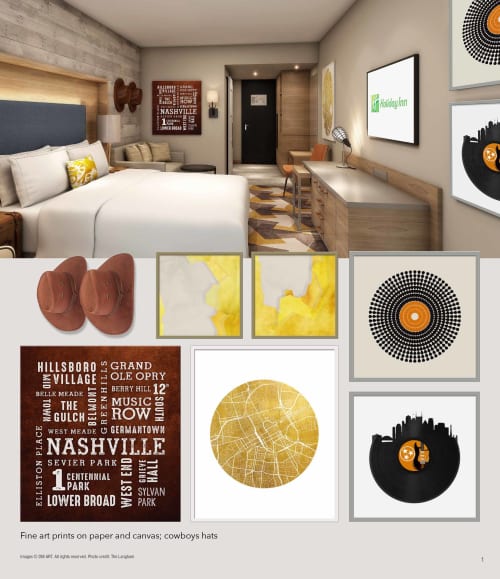 +6

Nashville Hotel Art collection
For this youthful and modern Holiday Inn, DM Art drew inspiration from the many facets of Nashville's iconic country-music history and it's vibrant lifestyle. Each art collection throughout the hotel spaces were conceived thoughtfully with a focus on the fun and energy that reflects the city's free-spirited attitude and zest for life. Custom imagery on various substrates and artisanal craftsmanship were engaged resulting in this eclectic and whimsical art narrative.
SCOPE
230 Guestrooms, Corridors & Public Areas, Restaurant & Bar
ART TYPE
Fine art prints, Paintings on canvas, Wood prints, Aluminum prints, Multi-dimensional artwork, Photography, Accessories
Have more questions about this item?