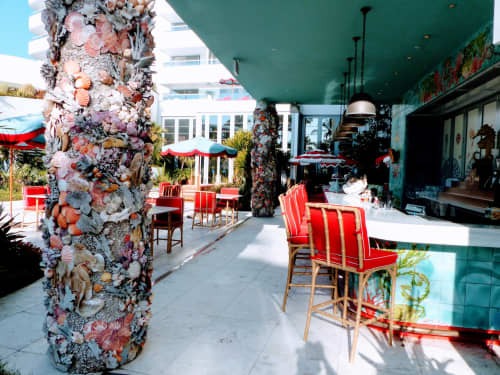 Seashell columns - Art & Wall Decor
Featured In Faena Hotel Miami Beach, Miami Beach, FL
Photos of before and after the installation of Seashell columns placed at the Miami Beach Faena Hotel. The columns are by the Ocean Bar and next to the Damien Hirst golden mammoth near the beach. The columns are one of the most photographed objects at this hip, fun hotel.
Wilm's work is inspired by Italian grottoes and German and British castles. She tries to translate the European love of underwater fantasies into a cultivated American shell art form.
Have more questions about this item?