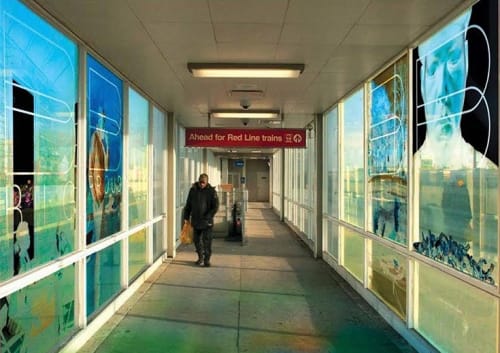 Presenting the Pictures You Wanted to See
Cecil McDonald, Jr.'s "Presenting the Pictures You Wanted to See" (2015) is and art glass piece at the Garfield subway station in Chicago.
Four photographs capture scenes of everyday life and are inscribed with a message of encouragement: Be Big, Be Proud, Be Well, Be You. Translated into glass, the images appear transparent and in reverse color, disguising the identity of the artist's sitters while details about the location of each portrait are revealed.
McDonald strives to present the ordinary rhythms of life as truly extraordinary. These are images of individuals inhabiting their spaces, living out their lives. And if only for a moment, these are in essence, the pictures of our lives.