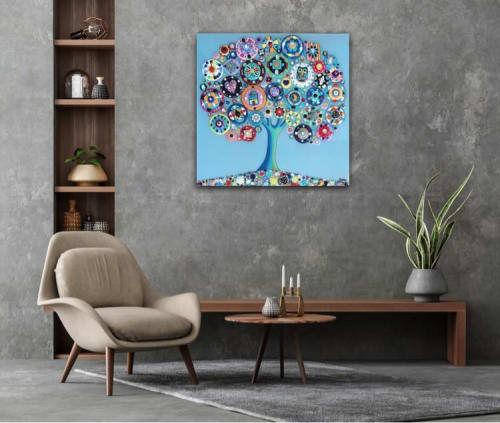 +6

Tree of Love - "Candy Kaleidoscope"
One of a Kind item
Inquire about Comissioning a Custom piece
This SOLD piece measures 20x20" and is a deep panel with no frame creating a more contemporary feel. It is multicolor with a medium blue background with silver sparkle overlay. It was created by me in my Dana Point, Calif studio with paint, clay, found objects and resin on wood panels. Each circle on each tree is individually sculpted/textured/hand painted and adorned with found objects such as vintage keys, birds and flowers I sculpt, beads, nuts, misc hardware, gemstones, charms, etc.
Have more questions about this item?