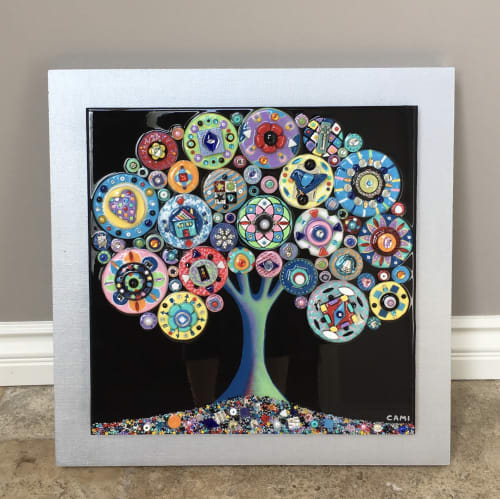 +1

"Technicolor Spotlight" - 20x20"
One of a Kind item
Inquire about Comissioning a Custom piece
This SOLD original tree of love wall art has a tree in multicolor over a solid black background, with a silver frame. It measures 20x20". Each tree has been painted, sculpted and assembled on wood. Each "leaf" circle is individually sculpted, hand painted, and adorned with found objects including nuts, bolts, crystals, skeleton keys, beads and many other items. Each tree is coated in resin which permanently embeds the objects and also provides a glassy appearance.
Have more questions about this item?