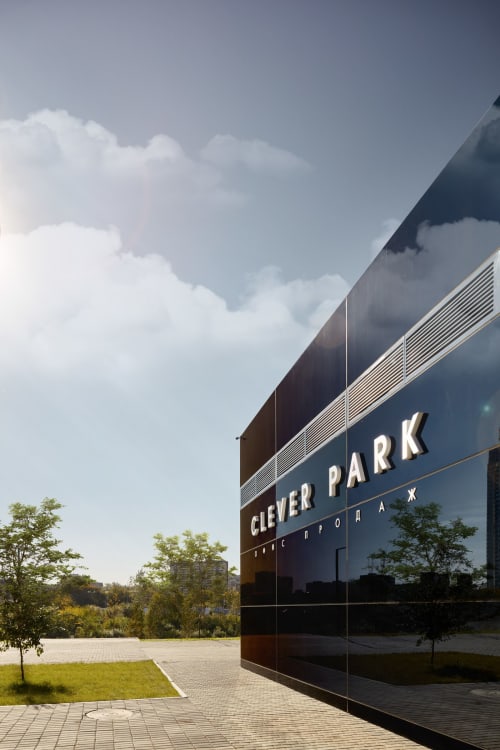 Image credit: Sergey Ananiev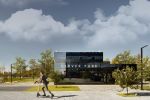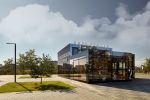 +7

Sales Office / LCD Clever Park - Architecture
Featured In Yekaterinburg, Russia
The concept of the project is inspired by the philosophy of Clever Park Development project - this is a kind of dream place to live, at the same time accessible and close. The whole complex became for Yekaterinburg a prototype of quality housing, a place where you want to live, start a family, raise children. The sales office has become a point of attraction for new potential residents, a place where they feel comfortable and cozy, where they can make their dreams come true.
A transparent volume, dissolving in the landscape, makes it attractive in the morning and in the afternoon. Mysteriously, a warm fire place burns in the evening, while the morning sun reflects on the facades. In the early evening the building practically dissolves in the pre-sunset paints reflecting the whole multi-colored palette of the sunset on the mirror facade.
Item
Sales Office / LCD Clever Park
As seen in
Yekaterinburg
, Yekaterinburg, Russia
Have more questions about this item?