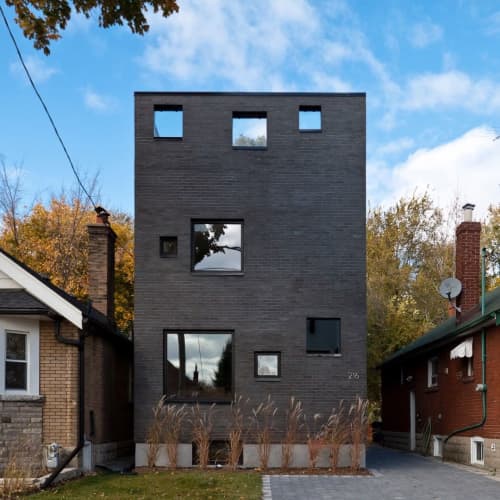 "Charcoal House" Project - Architecture
Charcoal House is deceivingly presenting a raucous box. The randomly patterned square windows on its façade and the hidden entrance door at the corner of the building are elements that not only make it difficult to associate the building with a single-family house, but they also trick the eye to an extent where the scale of the house is distorted and one might not be able to guess the number of floors inside. Although the monolithic façade, the black brick cladding, states an asperous architecture, the airy spaces within the black box reveals the true identity of its functional spaces. The house resembles a coconut that is dark and hard on the outside, white and delicious on the inside.
Have more questions about this item?