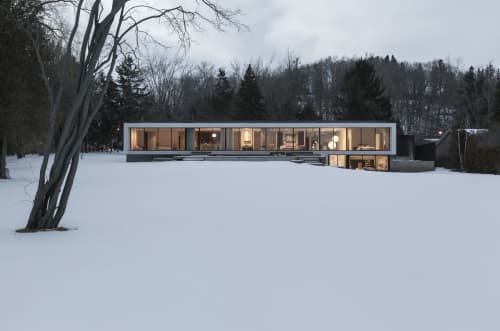 Image credit: Courtesy of Atelier RZLBD
The Opposite House is a spacious live-work space for a young professional couple, designed with a possibility of a growing family in mind. Despite its massive size (146-feet long, as long as an Airbus A321) it feels quite human in scale. Both outside and in, the Opposite House is at once familiar yet different, spectacular yet comfortable, private as well as public – presenting a study in subtly rendered juxtapositions. It emerges lightly from the ground, becoming part of the undisturbed landscape. The structure's conceptual formation and the program are centred around the dynamic interplay of the opposites: the contrast between the north (servant) and the south (served), rendered in black/white, textured/smooth, closed/open, opaque/transparent, and shadow/light.
Have more questions about this item?