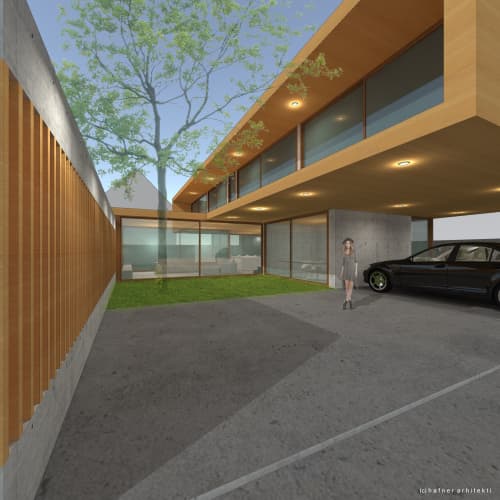 SINGLE FAMILY HOUSE - Architecture
House is located 10 km from the capital city of Slovenia, Ljubljana, in the green area of Domžale by the river Kamniška Bistrica. The privilege is location with quick access to the capital, which takes only 15 minutes by car, and at the same time a quick retreat to privacy and nature. Location is surrounded by the Julian Alps, bordering neighboring Austria in Italy, and offers beautiful trips to nature and mountains.
House has large glass surfaces of panoramic floor-to-ceiling windows that open and allow connection between indoor and outdoor space. Building is designed in reinforced concrete, which allows modern construction of a large spans without supporting with large window openings in the canopy, terraces, eaves, which protect house from weather and sun in summer days. House flirts with adjacent buildings in creating a mutual dialogue of the gabled roof in the created continuity of identity teer and coherence of space.
Have more questions about this item?