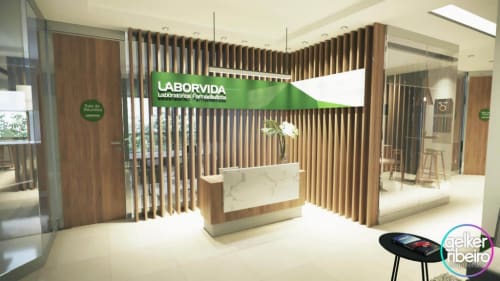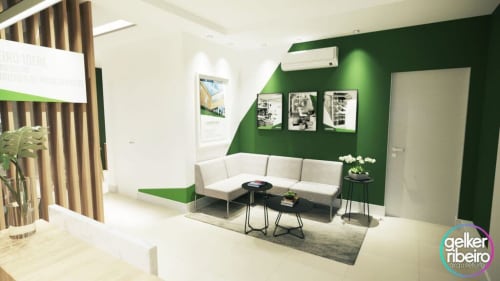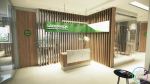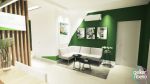 +8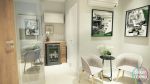 Item Details
Architectural design, construction and interior decoration of an office of a health care company, with 150 square meters, located in the Barra da Tijuca neighborhood. This corporate office of an old company, made up of two partners, who needed to set up an elegant, cozy and refined office to welcome new clients.
The party adopted by architect Gelker Ribeiro, was that the 5 rooms were integrated, removing the boundary walls between them, forming a large hall, where they were divided with drywall and partitions in full glass. The biggest challenge was removing existing divisions from space to create the new project, bringing about an improvement and increase of internal space. Another challenge was to create workspace for company executives only, in addition to closed rooms for managers and directors, a meeting room, a pantry and a stripped-down space to relax and have coffee.
Commercial architecture project design. In addition to the development of the complete project, we also carry out monitoring and management of works and suppliers. - Barra da Tijuca - Business Universe, located in downtown Rio de Janeiro - RJ | Interior design for corporate office in Rio de Janeiro.