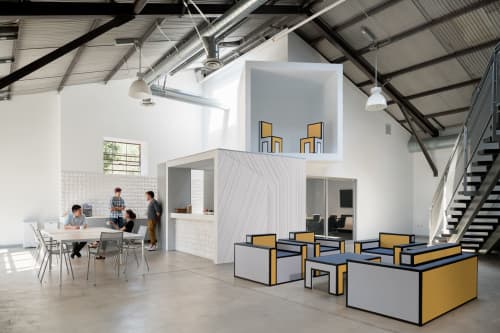 Image credit: Eric Staudenmeier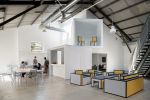 +5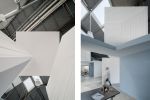 Loosely organized across the large open floor area, the informal arrangement of office spaces creates a diversity of stable and flexible working configurations. Feigning randomness, the cubicles are calibrated to support specific relationships between staff while leaving adjacent breakout spaces open and flexible. In addition, cubicle boxes pile up to make visually prominent display and projection areas that take full advantage of the generous ceiling height of the warehouse shell.
Project team: David Freeland and Brennan Buck, Takayuki Tachibe, Belinda Lee, Alexander Kim, Gary Dominguez, Chenming Jiang
General Contractor: Specon Corporation
Have more questions about this item?