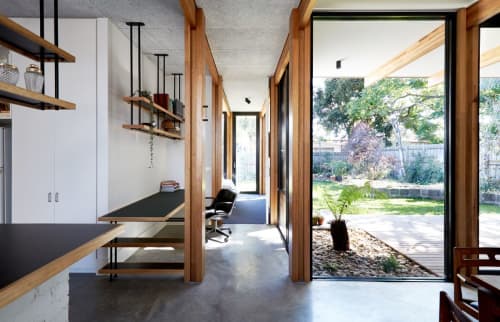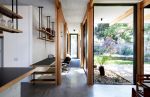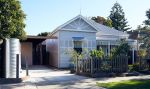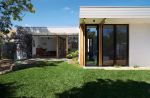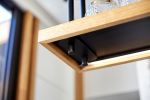 +2

Ballantyne - Architecture
The client's brief was for a sustainable home that they intend on living in forever. The design was approached in this context; to be no bigger than required and enduring. This resonated strongly with our practice; every decision weighing up cost, longevity and environmental impact.
Located in Melbourne's Thornbury, connection was a theme that encompassed planning and detail. A new informal side entry brings inhabitants and friends directly into the kitchen from the street. The living area joins the parents and kids zones. The expanse of glazing and detailing mitigates the distinction between indoors and out.
Exposed composite timber columns and beams form the structure, unifying decorative element and planning device. The frames are integrated with joinery and relate to the furniture layout. They span from the street, across rooms and outdoor spaces; creating connection.
Builder: ProvanBuilt
Photos: Willem-Dirk du Toit
Stylist: Esme Parker
Have more questions about this item?