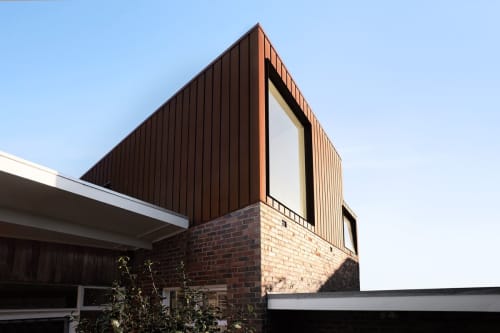 Image credit: Willem-Dirk du Toit @willem_dirk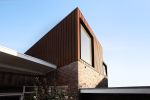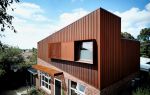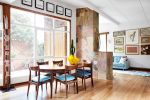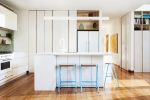 +5

A mid century war services home, designed by Architect C.C. Sainsbury in 1957, has been sensitively updated and extended.
Located in the Melbourne suburb of Ormond, the raked forms and deep eaves were a challenging foundation for this first floor extension. The new building is formed of two intersecting volumes topped with the same angle as the existing roof. This creates dynamic internal spaces; particularly at the crossing where triangular windows draw in light and sky.
The brief required additional space and to showcase their collection of art and books. This was largely resolved through the insertion of the stair and associated joinery. It displays sculpture and books while concealing storage and services with a simple presentation that belies its complexity.
Corten was selected to echo existing timber details and tonally transition from the brick. It was also chosen for its robust quality so that the updated home will continue to endure.
Builder: Provanbuilt
Photos: Willem-Dirk du Toit
Stylist: Esme Parker
Have more questions about this item?