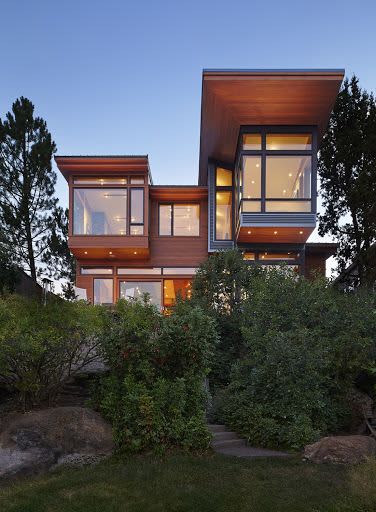 +14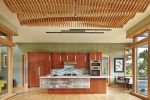 Deschutes House - Architecture
Creator not accepting inquiries
The Deschutes House is located on the Deschutes River in Bend, Oregon. The house has been wrapped around a south-facing, grassy courtyard, with dramatic 2nd story spaces cantilevered toward the river. The main living space is completely transparent to the river on one side and to the courtyard on the other side, providing two entirely different views. The living ceiling plane has CNC-milled wood ceiling panels, inspired by landscape morphology.
The house is clad with two different types of siding: tightly spaced red cedar and corrugated metal siding. The warm tones of the wood contrast with the metal siding and metal roofing. The fireplace chimney is clad in Montana ledgestone.
The house has many sustainable building features: 2x8 construction (40% greater insulation value); large glass areas to provide natural lighting and ventilation; roof overhangs for sun and snow protection; metal siding for durability; and radiant floor heating. The house also has solar hot water panels.