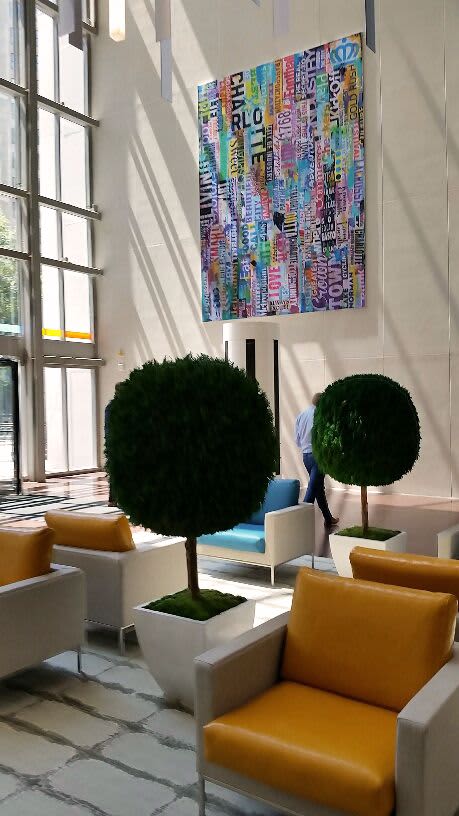 Created for commercial space lobby. Title: Name My Charlotte - Architecture
Featured In Charlotte, Charlotte, NC
This GIANT piece is hanging in the front lobby entrance in downtown Charlotte, NC. I was asked to commission a piece with the theme describing the city of Charlotte using words that are expressive to Charlotte such as its various nicknames, places in Charlotte, city map, queen city logo and other words, number etc that describe Charlotte. Created in a collage style made with mixed media papers and acrylics.
Item
Created for commercial space lobby. Title: Name My Charlotte
Have more questions about this item?