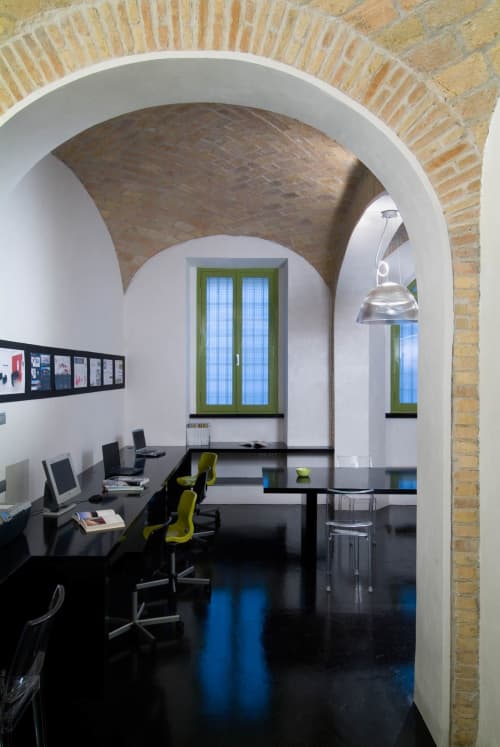 Image credit: Filippo Vinardi


+8

Office Loft Project - Architecture
Featured In Roma, Italy
An ancient warehouse used for the storage of wagons on the market in Piazza Vittorio in Rome has been transformed into a modern working space. The goal was to create a strong contrast between the envelope of the existing structure and the new architectural construction. The contrast between the two different functions has therefore suggested two parallel design approaches: on the one hand the preservation of the original characteristics and on the other the inclusion of new contemporary elements that are highly recognizable and characterizing.
As seen in
Piazza Vittorio Emanuele II
, Roma, Italy
Have more questions about this item?