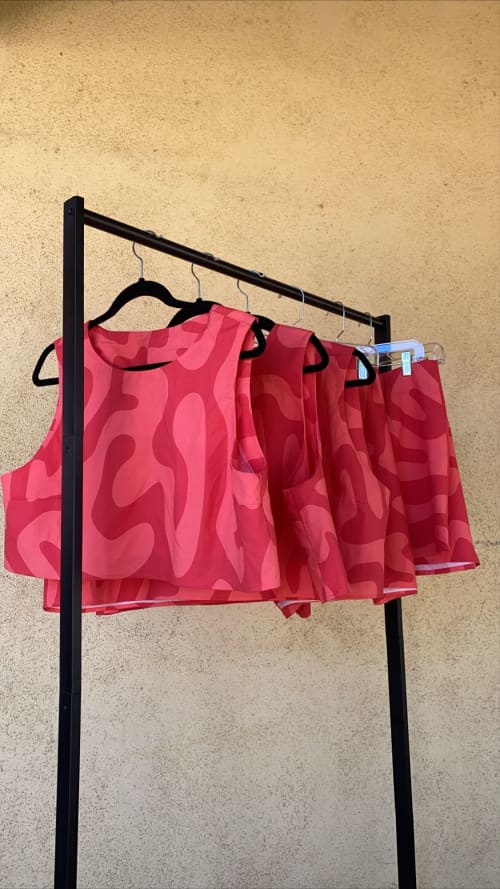 +3
K.S. Garner X NNUZZO Collaboration
Inquire about Comissioning a Custom piece
This is a collaboration set designed by artist Nicole Pannuzzo and fashion designer Kelsey Garner of K.S. Garner. This matching two-piece set is made for the bold and the fearless.
Each piece is hand-made to order and available in all sizes (XXS-4XX).
A line, sleeveless silhouette. 100% natural cotton fabric. Fabric printed from a company that utilizes these awesome practices:
+ An eco-friendly process
+ Sustainable operational practices
+ Water-based pigment inks and dyes
+ Initiatives that continue to lower waste byproducts
Available for purchase from:
https://ksgarner.com/collections/k-s-garner-x-nnuzzo
Have more questions about this item?