Kari Ihle: Transforming EVEREVE's Store Design & Empowering Female Artists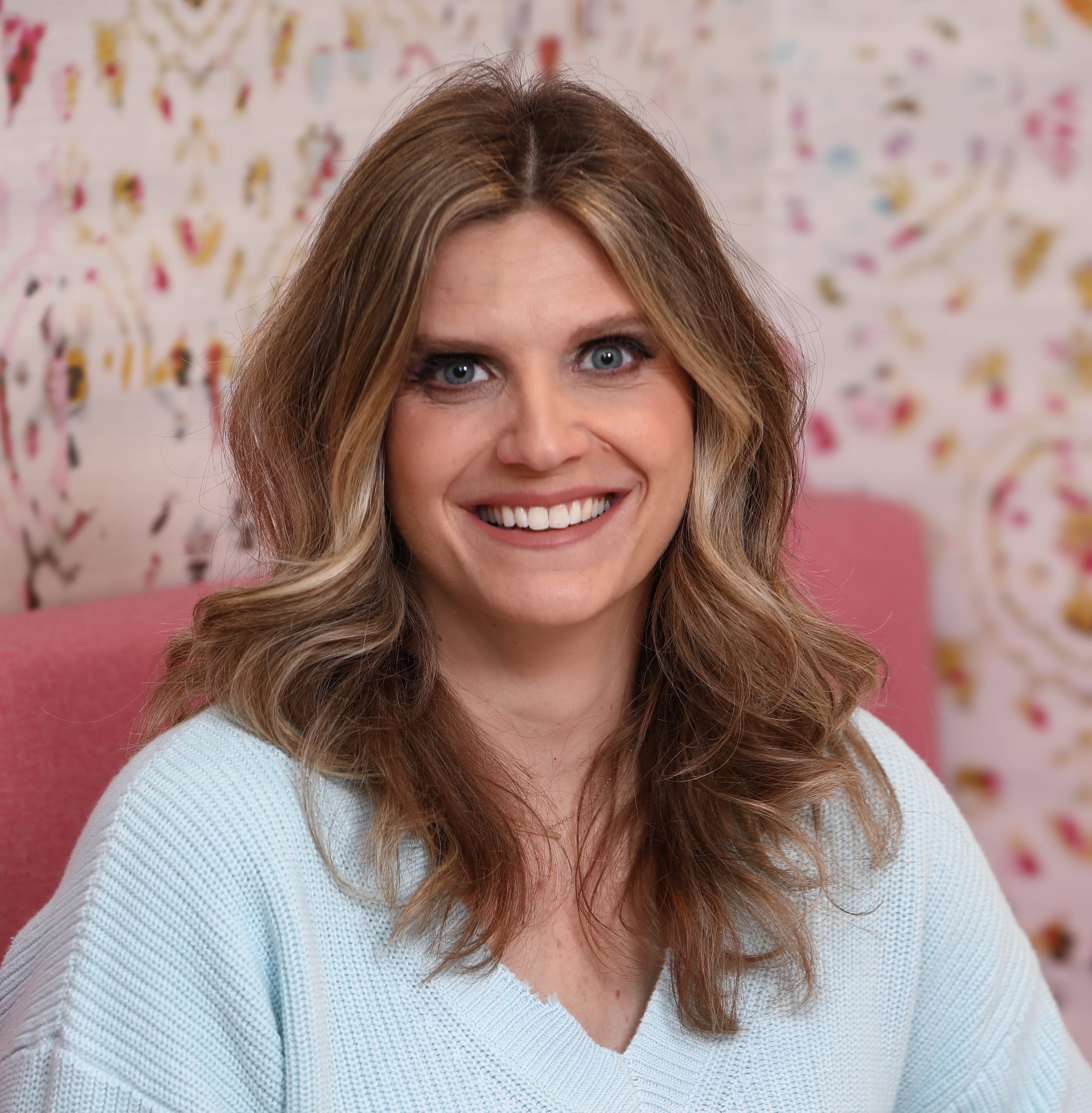 In the world of fashion retail, creating a captivating in-store experience is crucial for success. At EVEREVE, a boutique community store with a national presence, the evolution of store design and the integration of art have played significant roles in enhancing the customer experience. Kari Ihle, the Senior Director of Store Design, Construction, Maintenance, and Sustainability, has been at the forefront of this transformation. With a focus on sustainability and a passion for curating exceptional spaces, Ihle has successfully collaborated with Wescover to bring in female artists and elevate the store's aesthetic appeal. In this Designer Spotlight, we delve into Ihle's role, the evolution of store design, the inspiration behind recent changes, and the significance of supporting female artists. 
Within the article are some pieces and Creators that Ihle sourced from Wescover for EVEREVE.
What is your role at EVEREVE?
I am the senior director of the store design, construction, maintenance, and sustainability for EVEREVE. I work on everything that has to do with the in-store experience from the time that we sign a lease through the end of our lease. I've recently taken on overseeing sustainability from a company standpoint. I bring all of the departments together to work on our sustainability goals and corporate social responsibility program and plan our long term ESG [a.k.a. environmental, social, and governance] roadmap.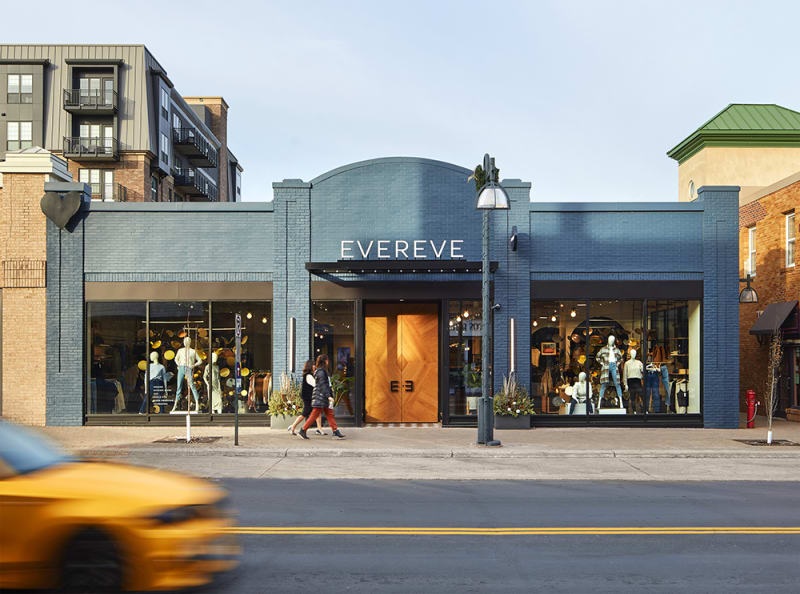 "When we started out, the brand was a big part of the focus, but it wasn't integrated into the design elements of the store[...] It wasn't designed to ensure that the products and fashion in the store were highlighted and featured in the best way possible"
How has the store design evolved at EVEREVE since you've been in this role?
It has evolved a lot. It started as a multi-brand retailer and a design that was very localized. The company began in 2004 with just one store that opened in Edina, Minnesota. We just moved that store down the block on the same street and more than doubled the size of the store using our 2.0 design iteration. That is the first location we started playing with multiple artists being featured.
We've stayed true to the roots of being a boutique community store as we've grown nationally. But design has become a key focus of the store experience. When we started out, the brand was a big part of the focus, but it wasn't integrated into the design elements of the store. We were using strong brand colors that weren't necessarily complementary to the experience. It wasn't designed to ensure that the products and fashion in the store were highlighted and featured in the best way possible for outfitting and to support our stylists making recommendations to our customers. That has become a key element of how our stores operate and how we design for our customers and team members.
When we started out, Megan Tamte, our Co-CEO and one of the co-founders, developed what is now our HEART styling process. This is now supported by the design of our stores specifically in the dressing room area. A major focus is ensuring we're supporting our store teams so that they're able to provide the same level of customer experience that Megan did from day one. 
It has remained important to stay connected to who we were and the foundation of the brand. The store design has deliberate nods back to those first days while growing beyond to become more sophisticated.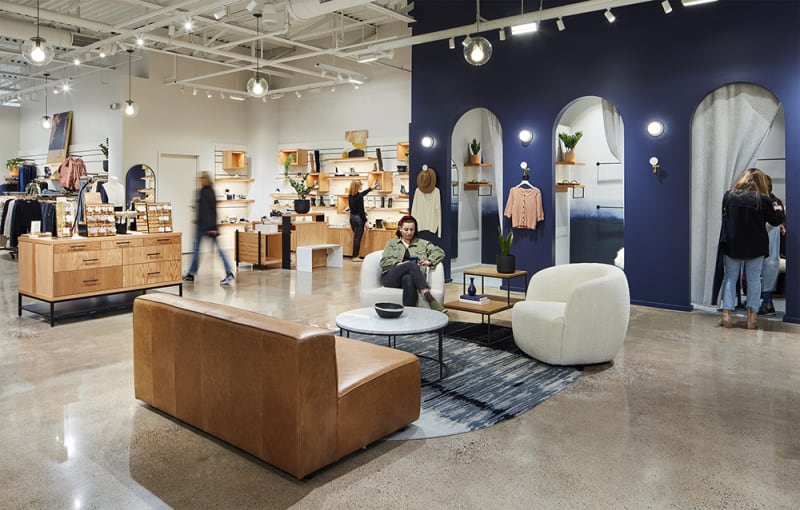 What was the inspiration for the most recent store designs? Was there anything specific that you were trying to target? 
We have been working hard to focus on trends in design and visual merchandising while staying tied and inspired by those foundational elements. Natural elements and modern design has been a focus of our latest design. Myself and our director of visual merchandising, Katie Whyde, work really closely together to stay up-to-date on those trends. 
Megan is the main touchpoint for brand consistency, so she is very involved in the inspiration for any changes to the store design. With her, we track trends in different experiences, not just retail. We're looking at restaurants and hotels and staying up to date on what all hospitality and consumer-driven experiences are doing.
For our new store designs, we collaborated with Megan on how the brand is evolving. It's about taking her vision and communicating that through the store design. We are continuing to support and create a best in class experience for our customers, while highlighting and featuring the product while our styling experience remains the heart of the experience. 
Why was it important to bring in female artists for the store?
Megan is very passionate about art. She's always looking for art, connecting with artists, and finding art that inspires her and inspires her creativity. 
About five years ago, we decided to stop focusing on large marketing moments in our stores that time has taught us don't resonate as much with our customers. We are not a big, churning, factory fashion brand and it is essential to remain a community-driven retailer. Our goal is to inspire our customers in other areas of their life, not just fashion. Art was a natural step forward for our in-store experience.
Megan is an entrepreneur who loves to support other entrepreneurs. As a woman owned company with a large female workforce and a mission of inspiring women to move forward in their fashion and their lives, it was important to us to focus on women artists. We want to support female artists who historically, don't get the attention that male artists have.
Why did you come to Wescover, and what did you enjoy about working with us for your store designs and art curation?
Curating art is very similar to the curation of fashion that we provide to our customers. Similar to the partnerships our buyers have developed selecting products for our stores, we needed a partner to help us with buying and planning art for our stores. Specifically, when we shifted to a multi-artist strategy.
We needed to find the right resource to achieve this in a way that's scalable. Initially we were purchasing from multiple sites including. It was when Wescover reached out and shared with us of the possibilities with the trade program that we started working exclusively with your team.
We've loved every moment of the work that we've been able to do with Wescover and how seamless and fast it's been. We would not have been able to develop and execute the art program that we currently have without this partnership. And I know it is just going to keep getting better.
Wescover is excited to have many of our talented artists featured in the newest EVEREVE retail locations. Explore some of the featured products here: EVEREVE Art Collection