Spotlight: KKB Interiors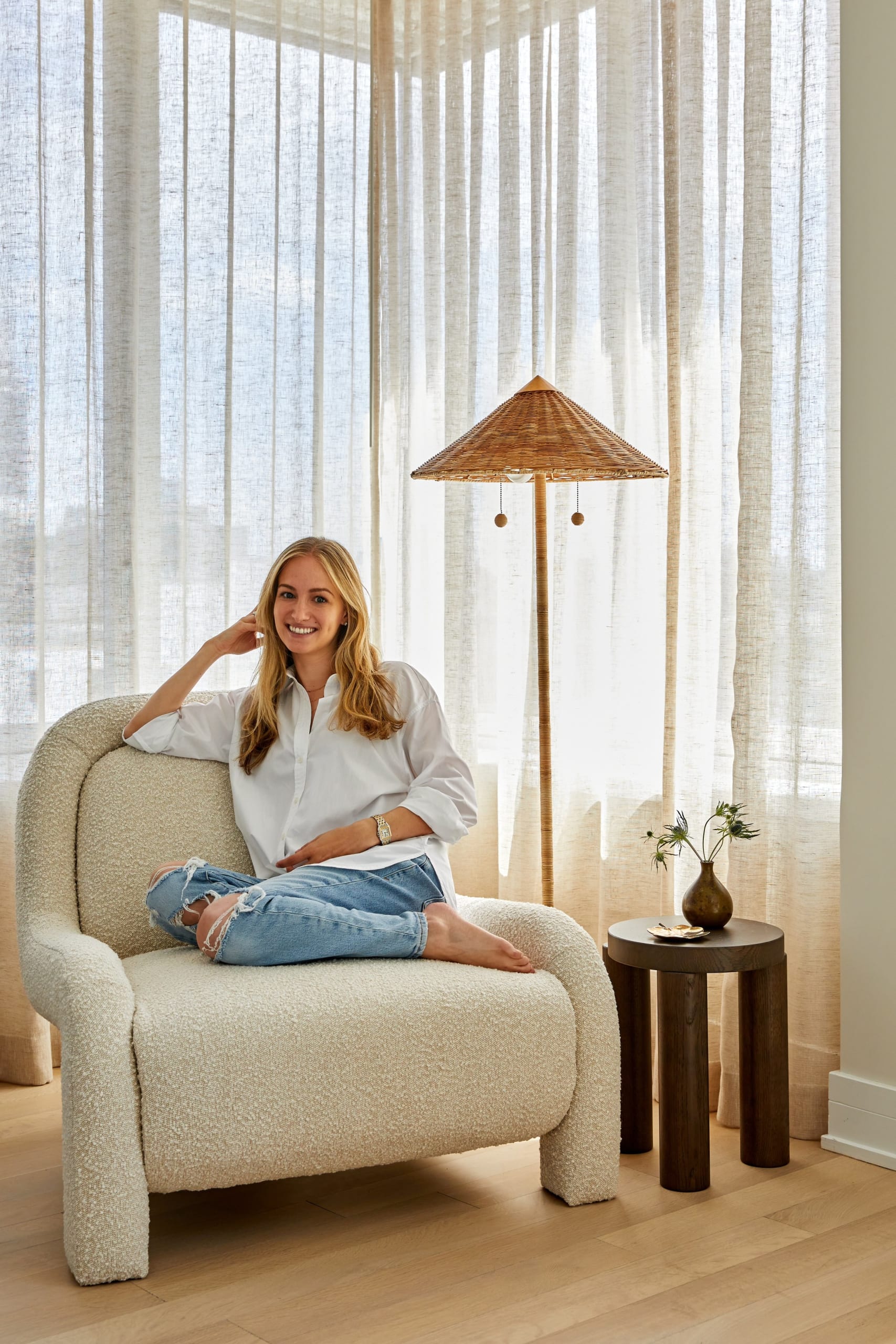 Adding Honesty and Texture Into Contemporary Design
A conversation with Kylie Bass, Interior Designer and Owner of New York City-based KKB Interiors, a residential interior design studio. 
How did you get started in interior design?
I actually went to undergrad for communications and business and after graduation, worked in the advertising field. I was very artistic growing up and in talented art programs until I went to college. I'd say I was always more of a creative person, but when I was younger, I never knew how to translate that into a job because I wasn't trying to be a professional artist! I always just assumed that being a creative in your 20's meant more creative thinking.
Fast forward a few years in corporate America, I worked on the sales marketing team for the Today Show and I absolutely loved my job. My boss was incredible and motivating and the women on my team were amazing. I think being in that environment actually allowed me to figure out what I wanted next. I was happy, but realized that industry wasn't for me long term.
I had always been obsessed with homes. I remember that part of my morning routine was (and still is!) reading Architectural Digest articles and looking for homes on realtor.com for fun. In hindsight, it's so funny to think that this career path didn't click sooner for me. My fiancé at the time (now husband and father of my two children!) would say "Why don't you consider doing this?" I'm like, "What are you talking about? I didn't go to school for design. I can't do this, are you crazy!"
I started taking online classes through the New York School of Interior Design while working at NBC when I got home at night and on the weekends. I absolutely loved it and realized that I really could switch careers. So I quit my job at NBC and split my time taking classes at NYSID and interning. And it kind of just went from there!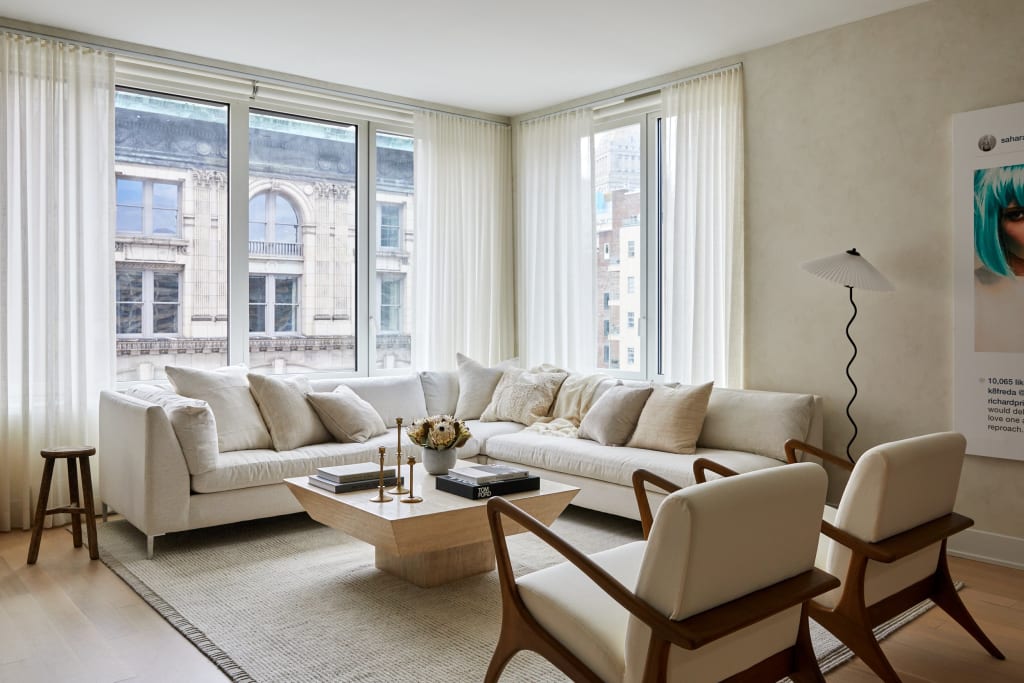 What are some signature design elements that you like to use?
I wouldn't say that I use any signature elements, but I love translating what my clients want in a unique way for them while staying true to myself. For instance, I would never recommend something that I didn't like personally, even if it's not something I would have in my own house.
As long as clients aren't asking me to do something super eclectic, I love incorporating all different design elements and styles into projects. My goal is to not pigeonhole myself into getting one specific type of client. Exploring different styles keeps my job exciting and allows me to challenge myself. Overall though, I do really love organic shapes and natural materials. I also love incorporating vintage pieces whenever I can! There's nothing better than a piece of decor with history and a story.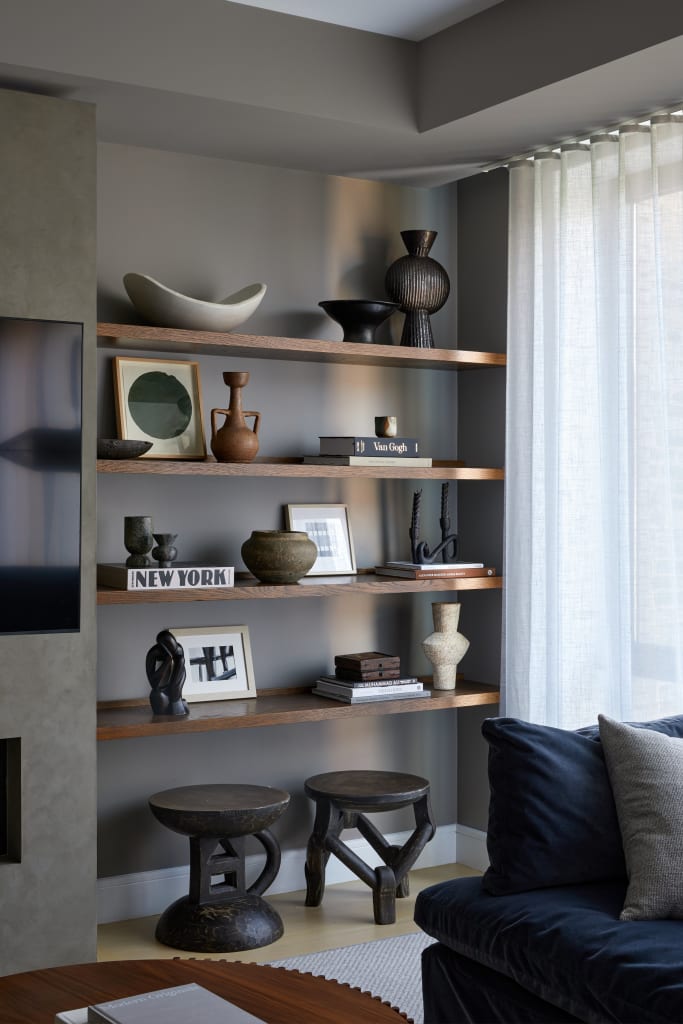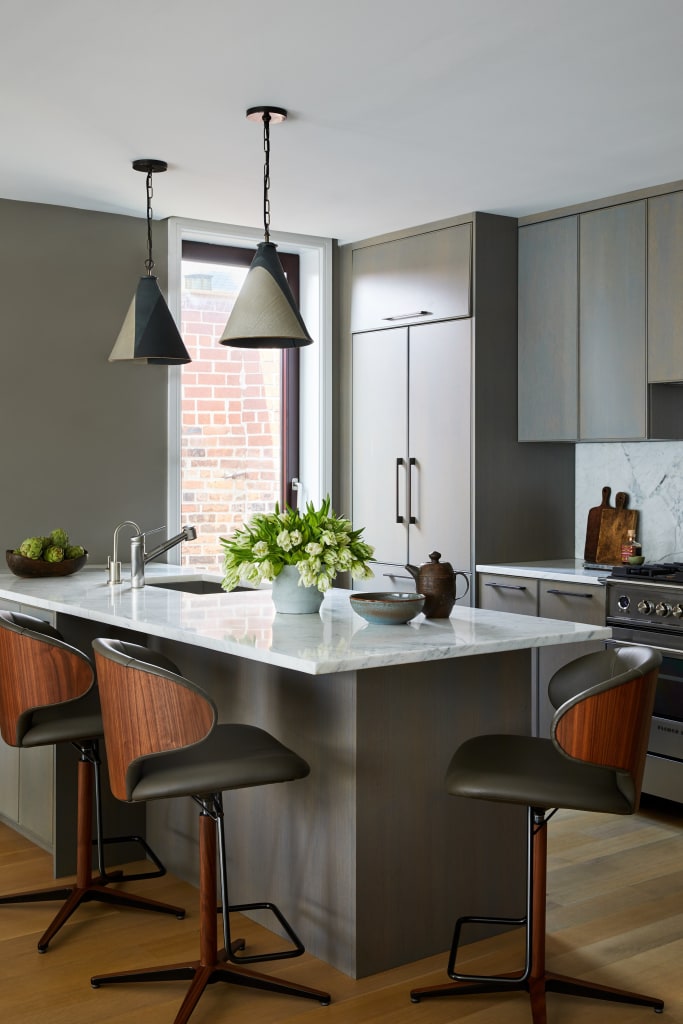 Would you say that taking on these projects at the beginning to learn and get the experience is something that you're really happy with?
At the beginning of my career when I would talk to people and ask for advice, they would tell me, "Say yes to everything. Even if you hate it, everything is a learning experience." It was the best advice I received and I don't regret a single project because each new experience and relationship formed is the reason I am where I am in my career today. Now I have the ability to be more selective and intentional about the projects I take on and the clients I work with. 
Also, it is so important to be honest, kind and REAL. It's the only way I operate and the reason I can continue to grow my business. If there is no trust, there will be no successful outcome. Especially in this industry, it's so important because design is such an intimate, personal process.
Do your clients typically come to you for entire home projects or individual rooms?
I'm working on everything from ground up construction, to gut renovations, to FF&E only projects. So it's really all over the place. What's most important to me is taking on meaningful projects with lovely, respectful clients!
But to that point, I have past clients who are now pregnant and I'm doing their nurseries. One-off projects like that are so rewarding because I've been able to watch their families grow. I feel honored that they want me to be a part of that and have made lifelong friends in the process.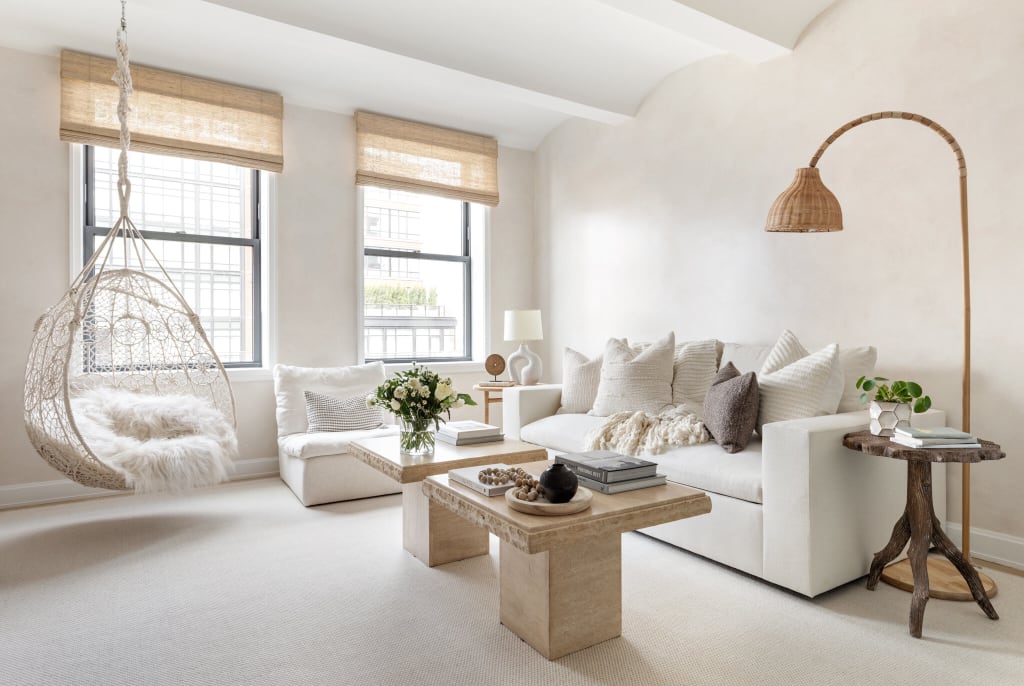 When it comes to sourcing, do you put an emphasis on local creators and artists? How do you typically like to work with your clients to source items for their spaces?
Yes! Which is why I loved finding Wescover. 
I had never heard of Wescover before searching for this one particular project where I used the Danielle Trofe pendants. Backstory: I was looking for a specific lighting aesthetic because my clients moved into a modern apartment and we wanted to find ways to warm it up even though the existing design was modern (ie: dark, glossy floors, high gloss white kitchen cabinets, etc.) But their style is more grounded and earthy, so my goal was to balance the existing aesthetic of the apartment and make it look cohesive, especially in the kitchen area.
During my research I found the MusheLume Hemi pendants and loved that I was able to chat directly with the artist to customize it the way we needed. It was fantastic being able to collaborate directly with Danielle and made purchasing from her all the more meaningful as opposed to buying mass-produced items. I love working with new artisans – their pieces are made with more love!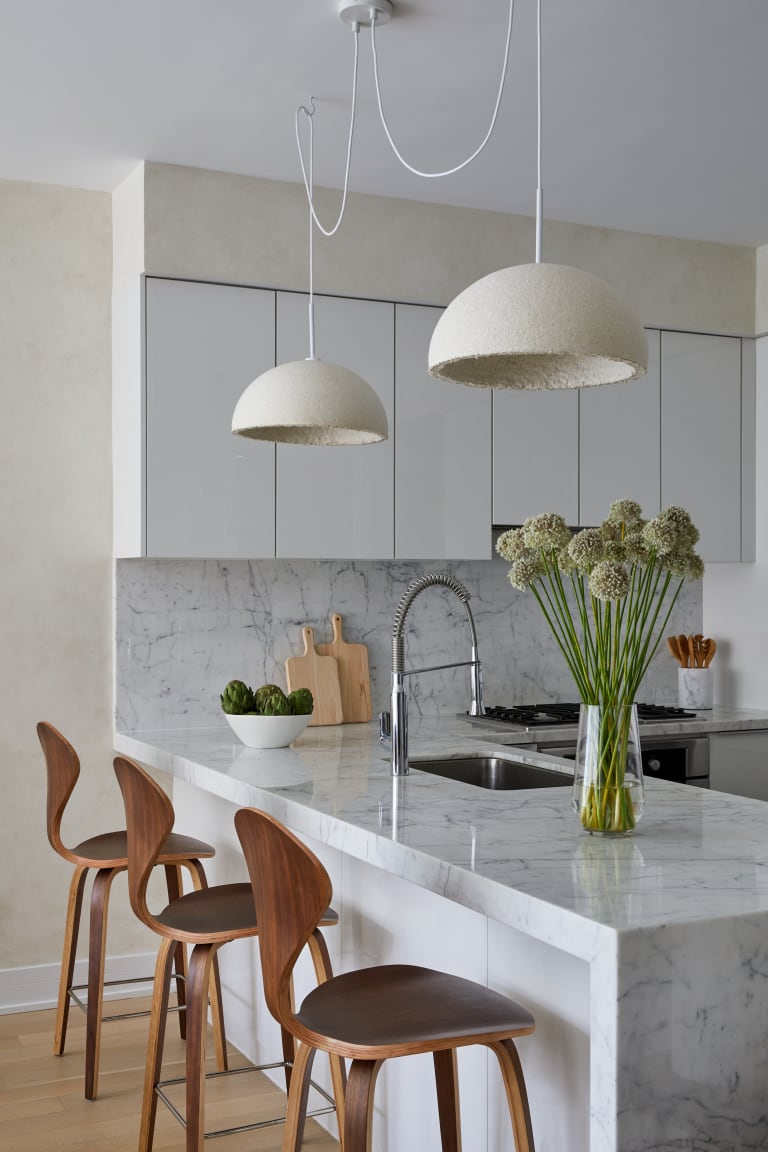 Do you have any insights or anything you're excited about for the future of interior design?
One thing I've noticed is a shift away from plain white walls, which has been really fun. Clients are really leaning into wallpapers, darker/moody spaces, adding paneling to the flat walls, and/or adding texture like plaster or limewash, etc. I love it!
See some of Kylie's Favorite Items on Wescover