The Summer Table With Bridget Dorr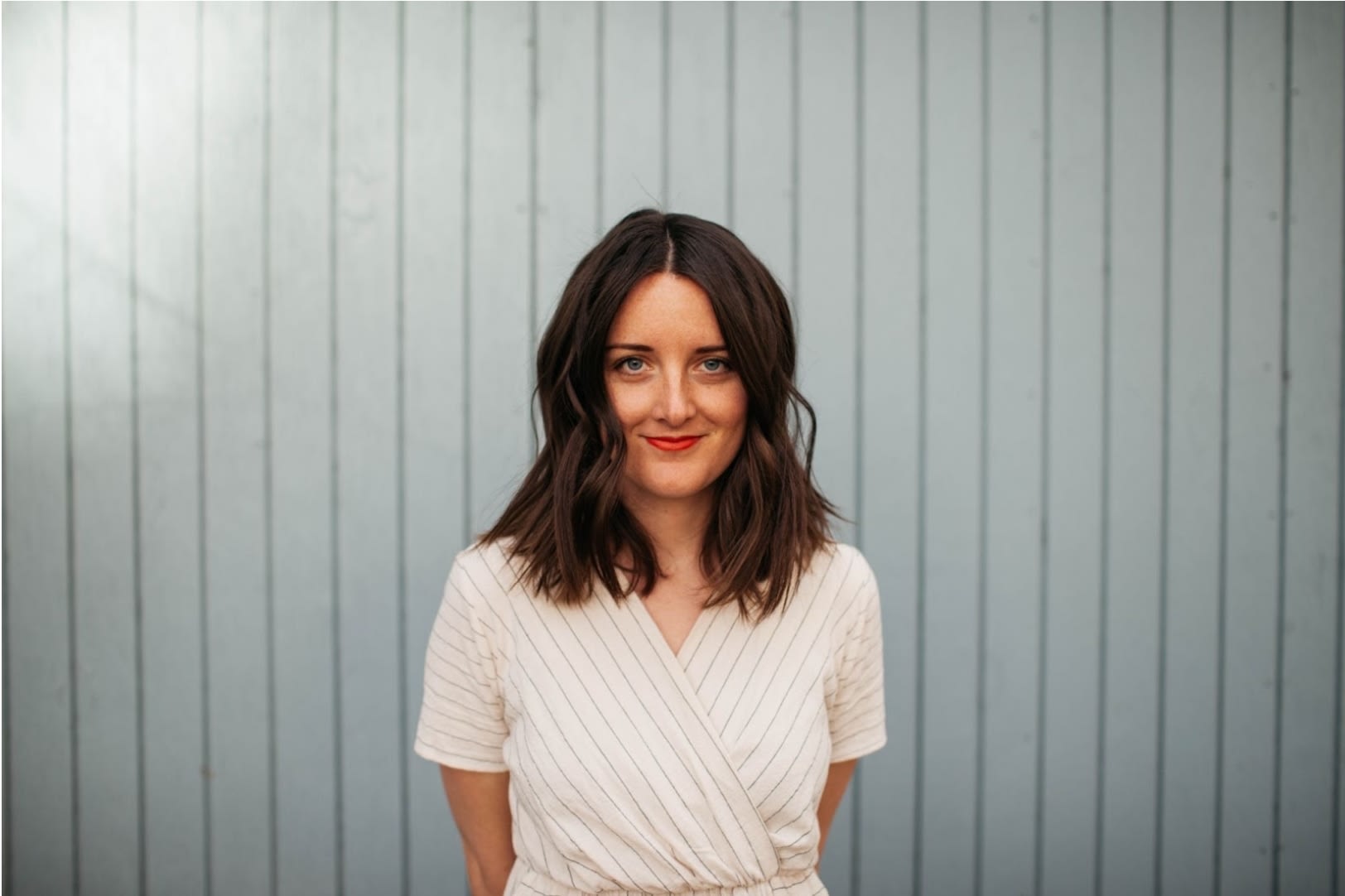 Summer is a season of warmth, joy, and gatherings. In order to make the most of your outdoor living space, it is important to take certain aspects into account. Wescover has a wide variety of talented Creators who all excel in different aspects of their craft. Bridget Dorr is an inspiration not only for her design techniques but also her ability to turn any space into a prime place to entertain. Wescover wanted to learn more about her process, and how to elevate any Summer space. So, we sat down with Bridget and asked all of our hot Summer entertainment questions.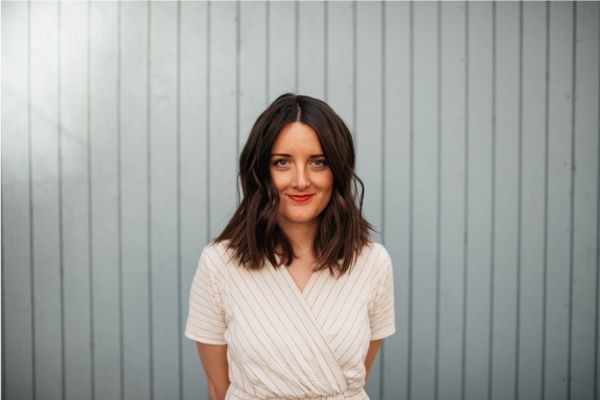 Meet Bridget, our Summer entertainment and decor expert:
I am a potter that makes functional ceramics (cups, mugs, plates, etc.) I don't use a potter's wheel, I handbuild all my pieces using slabs. This kind of pottery is called handbuilt pottery.
I moved to Boulder in 2012 to pursue my dreams of creating art and living a meaningful life. I slowly created a routine of making pottery in my tiny apartment and capturing gatherings and weddings for friends with my camera. I'm currently making and working out of a beautiful sunny studio in east boulder. I believe in making handcrafted items, items made with thought and intention are the pieces meant to be in your life. These are the objects you'll have as lifelong heirlooms.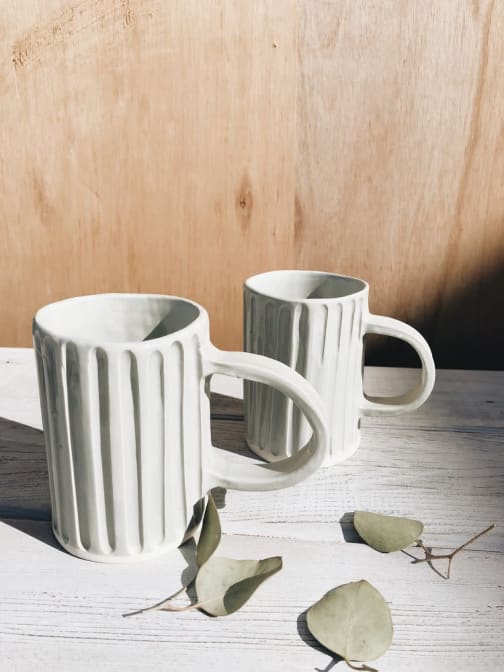 How does one create a Summer space?
A summer space should feel light, airy, and natural. I tend to use matte textures and pastel colors with my decor. In addition, I like to pick wildflowers this time of year and place them in a ceramic vase or cup. I love using linen fabrics on the table, for floor pillows, and to wear to keep me cool when I host.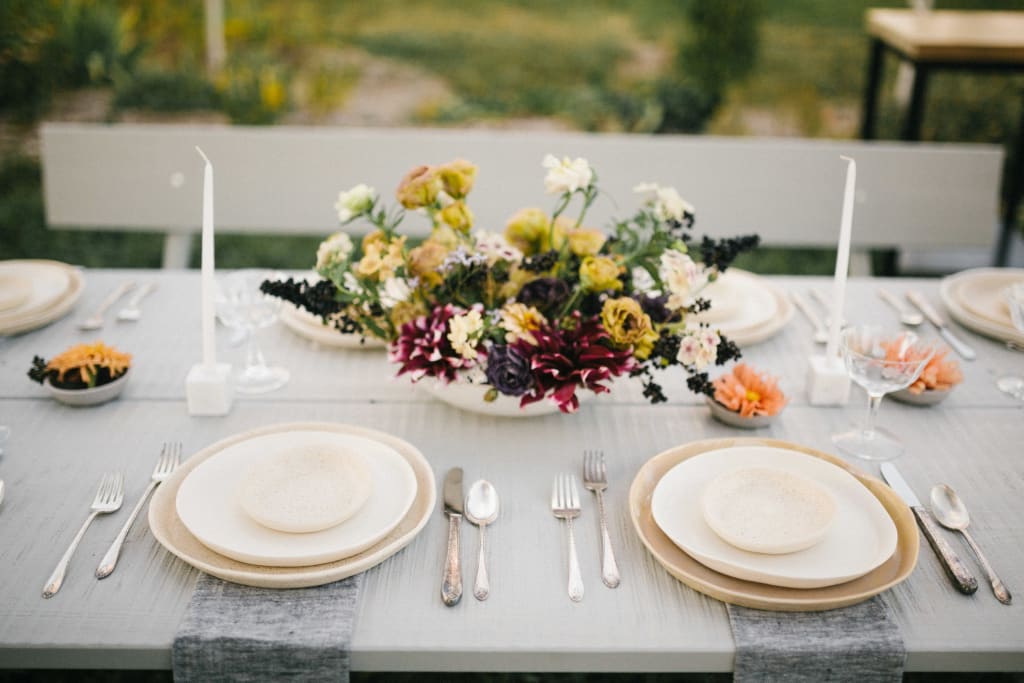 What are the most important elements when entertaining, especially outdoors?
I think to use natural elements that exist in the space. I had a summer solstice gathering in my backyard this summer and used flowers from my garden to adorn the table. We made rhubarb pie from the garden and the leaves from the plant made for excellent table decor! Making flower crowns is a fun activity as well as a wonderful way to admire flowers. A table with different textures, handmade pottery, and plenty of comfy pillows to sit on and use are a must.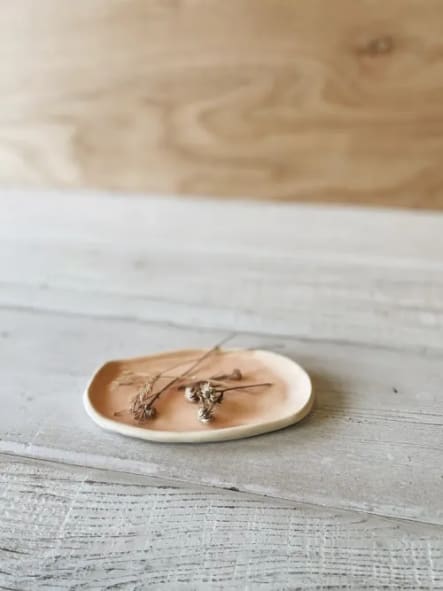 What 3 pieces would you start with to create a welcoming entertainment experience?
Handmade dinner sets to eat on for sure!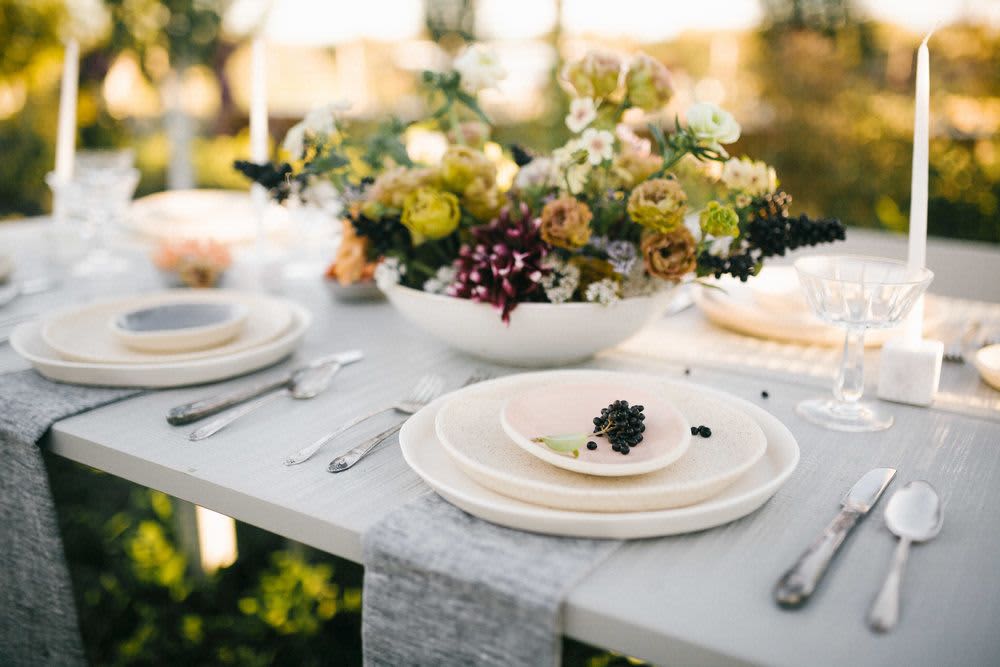 Handmade vase for picking wildflowers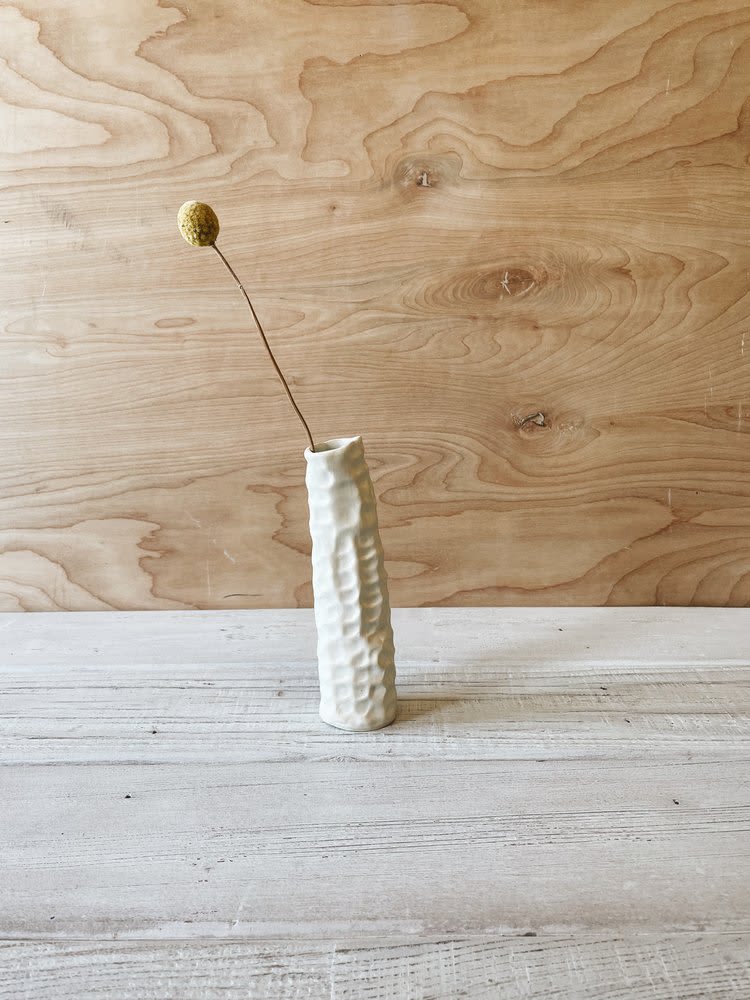 A cup for water, tea, or your favorite cocktail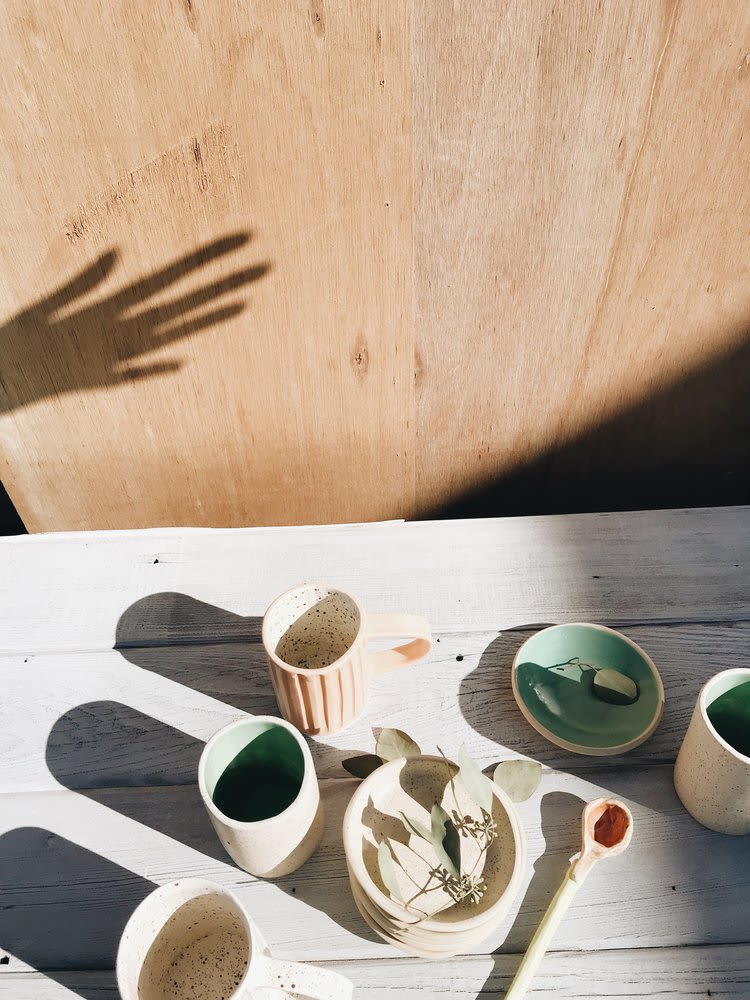 Do you have any advice for someone who would like to elevate their outdoor living space?
Plants veggies and flowers in your yard. Even if it's just potted plants on your porch, adding greenery and beautiful smelling flowers makes for such a peaceful and serene space. You'll end up spending more time in that space and expand your home's usable space. Also, keep it simple. Throwing down a blanket and hosting a backyard picnic can be a really lovely time. Bring a musical instrument, a journal, or game and enjoy the beautiful weather.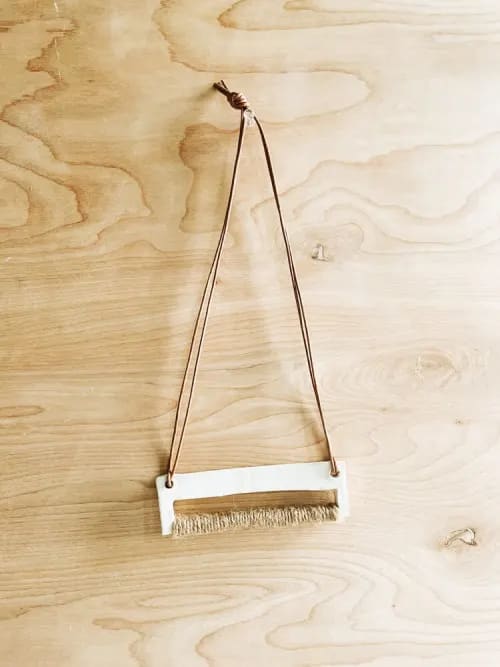 How has Wescover helped you further your mission?
I love connecting with people from all over. Wescover allows me to share my love of making pottery with people who also share a passion for ceramics and using handmade, well crafted goods.
No matter your outdoor entertainment vision, Wescover and our valued Creators have everything you need. Creating a beautiful, sustainable Summer space doesn't have to be overwhelming. Check out Bridget's Wescover Page for more inspiration and to shop her lovingly handmade pieces. Summer can be a lovely time for gatherings, so take advantage of our Outdoor Furniture collection. Don't wait to create your own Summer table, and the entertaining space of your dreams. Thanks again to Bridget for your openness about your process, design, and skills. Wescover is honored to work with you, and all of our Creators.