From Street Trash to Funky Decor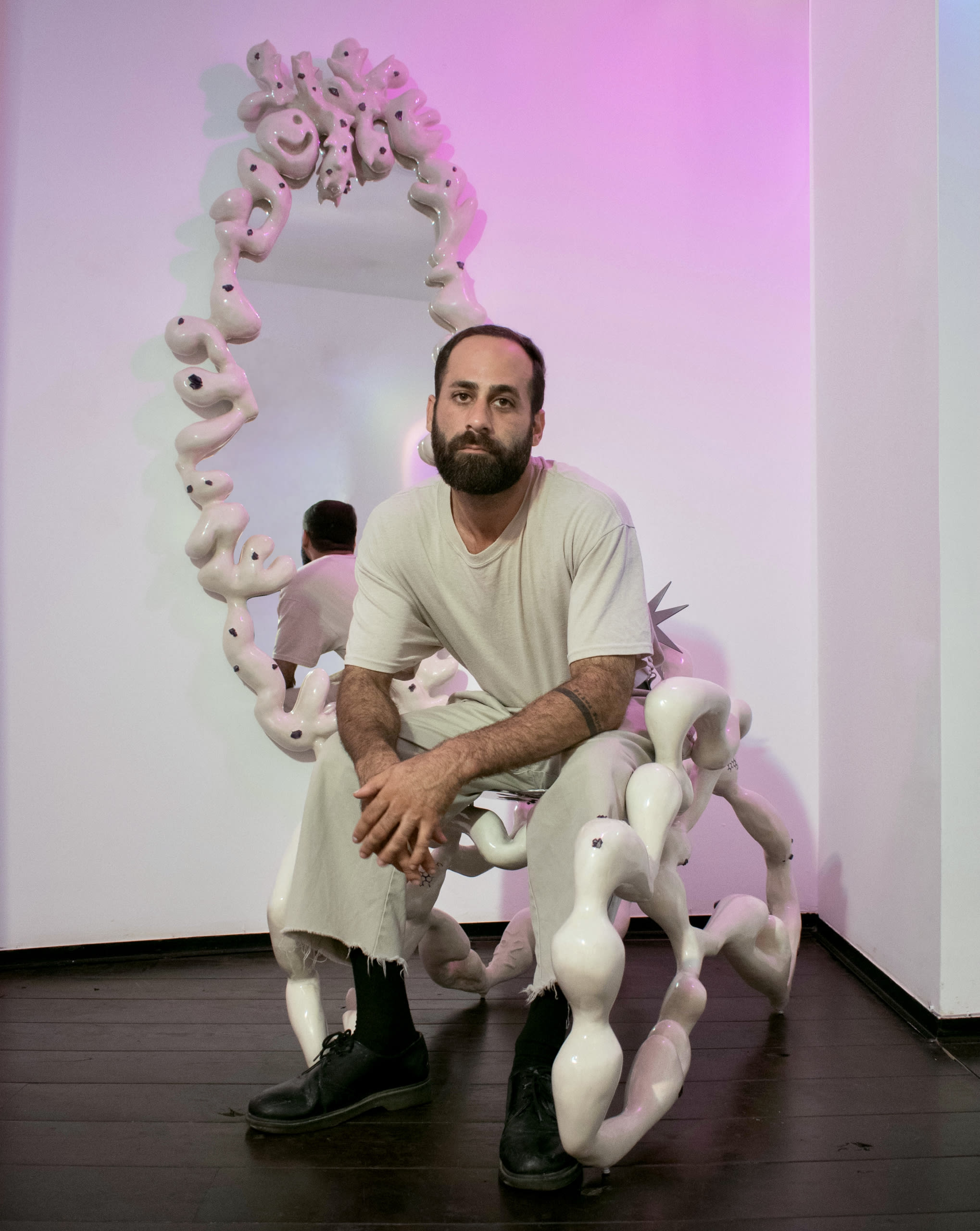 by Caroline Knapp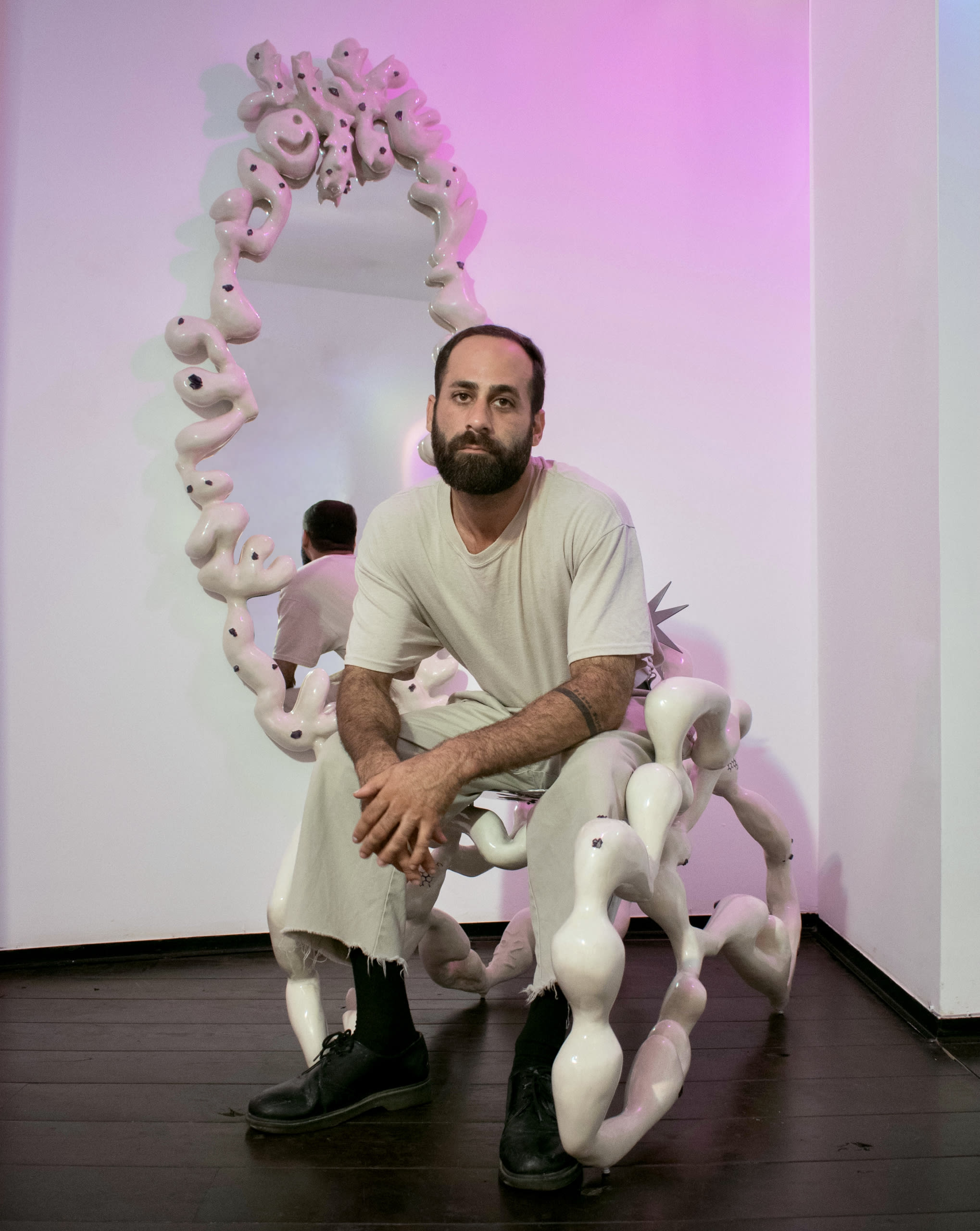 Adir Yakobi transforms street trash into resource-efficient furniture and lighting. During the first COVID-19 lockdown, he found himself inspired to work with what he had. Yakobi scrapped various materials and bore the sustainable "Unknown Collection" after wandering streets, visiting hardware stores, and exploring his studio's leftovers.

With idle time, many of Yaboki's Unknown Collection concepts were imagined while making birthday gifts for family and friends. The lack of blueprints and expectations led to an experimental mindset and ended with ingenious craftsmanship. Yakobi told us he was unafraid of ruining a piece, allowing him to find new techniques and finishes from testing unusual materials. The big question: what trash did he use to make these unique pieces? Besides paper tubes and nylon bags in Yakobi's Trash to Treasure seats, the rest is unknown…
How would you describe the "Unknown" Collection?
"The Unknown Collection started with all black and morbid-feeling objects that then developed into a colorful collection of beautiful-ugly pieces. This collection is for tactile lovers. Each drip is handmade by melting a pigmented polymer, layer by layer. The name of the collection came from the viewer's reaction to the pieces. People usually first ask what the material I use and I answer by saying, 'It's unknown.' In this collection, there are one-off objects and objects made in a series, like the Melting Reading Lamp that's available in many colors."
Where did you source the materials from?
"During the first COVID-19 lockdown, I created a manual on how to make furniture from the resources only available during the lockdown: found objects (street trash) and materials from hardware stores that were still open. I like the idea of having a variety of available materials in front of your eyes that can all be repurposed. By combining and mixing them, the possibilities are endless."
How did you transform trash into a workable substance?
"I use trash as 'meat'. While creating an object, it usually starts with a skeleton that gives the main structure and strength of the piece. The skeleton is then covered with 'meat' – paper, nylons, and all kinds of work scraps from my studio – to create the main shape of the object. I use duct tape to hold everything together. Afterwards, the design is covered with 'flesh,' or in this case, melted polymer."
There's a theme of melting in a few pieces. What was your intention here?
My intention was to create a tactile finish that looks like melting wax, but at the same time, is durable.
What inspired you to bring sustainability into your work?
"While working at the studio, I'm producing a lot of leftovers. Although it's nothing compared to the leftovers of big industrial factories, my wish is to give ideas on how to deal with industry waste. In Israel, we have the Hiriya Recycling Park – a big green mountain that looks nice and flourishing, but in reality, is full of trash that's covered with dirt and grass. My basic idea is that trash can be recycled into filling material or even the material itself."
Yakobi is a sustainable design visionary – crafting with the "meat" of trash, he has found a way to repurpose and recycle what most people throw away. Recently, he has also delved into sourcing materials from local flea markets within his eco-conscious Flea Collection, making him a pioneer in the up-cycling world. Don't miss out on the rest of Adir Yakobi's designs in his Main Collection. For Wescover Trade Members, make sure to use the 5% discount on Yakobi's lighting and furniture pieces!