Embracing Bold Design with Geometric Rugs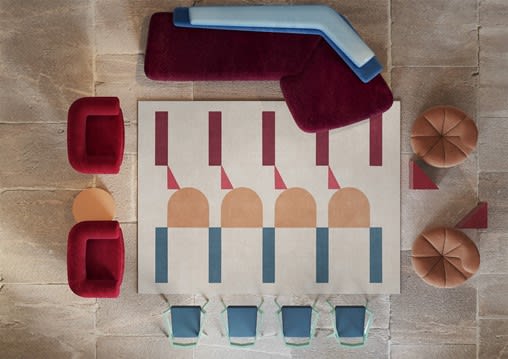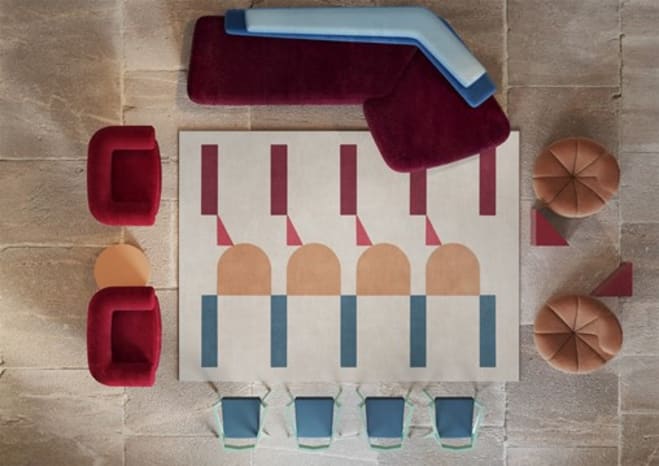 Geometric rugs can bring your space alive, while still blending in with neutral and modern decor. These hand-woven, custom designed pieces will brighten up even the darkest of rooms. We wanted to learn more about geometric woven rugs, so we reached out to the experts at Atelier Tapis Rouge. Their expert team of color specialists, artists, and interior designers come together to create one-of-a-kind pieces. The best rugs are soft to the touch, yet sturdy for everyday use. Leaders in the design, construction, and art of all things rugs, Tapis Rouge let us in on how they weave magic.
What is a geometric rug?
A geometric rug is a rug whose composition is based on geometric elements. It does not matter where the geometric element is located, whether it is the heart of the rug or if a pattern is assembled from it, or whether the geometric element is the shape of the rug. As an example of this – Ice rug and Googie rug (the winner of the Archiproducts Design Awards 2021).
We also look for geometric shapes not only in known, existing shapes and try to combine them. We look for geometry in reflections, as evidenced by the Mirror rug, and represent geometric shapes with lines, patches of color and the Bora Bora Heat rug is an example of this.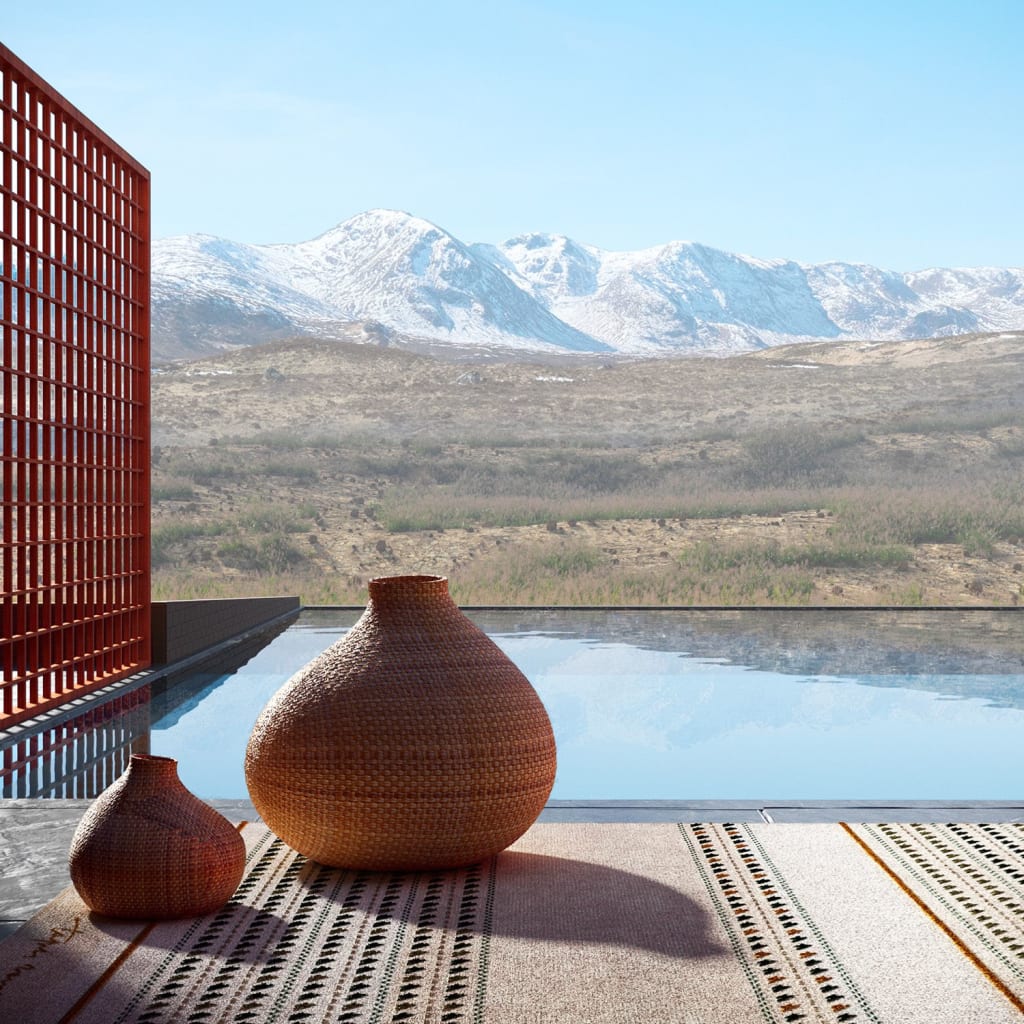 Where do you gather inspiration from when creating unique geometric rugs?
We see geometry in ethnic ornaments and try to use them in rug patterns. Changing the colors, textures and playing with geometric shapes in the interior, surface, height and shape of the rug itself.
What materials do you use when making rugs?
In our production we pay special attention to the production process as we use only natural, best selected fibers carefully searched throughout the world. For example, two of our mostly used materials are Chinese silk and New Zealand wool. We admire the beauty of natural materials for their unique values: delicate shines, sophisticated touch, warmth, aesthetic pleasure and of course durability. This year we even have received an award for our sustainability approach in production. In every step of our production we proceed with love for nature and great respect for our clients.
What hand-knotting techniques are used when making geometric rugs?
As with any rugs, we use a combination of different techniques and carving techniques to show the full beauty of design. In our production we use hand knotted, hand loomed or even French-weaving technique
How do you incorporate texture into your rug designs?
To show the facets of different textures we apply different materials in the production of rugs. We use various pile heights and wide range of natural materials: New Zealand wool, Tibetan wool, mohair, alpaca, merino, cashmere, silk, bamboo silk, soya, Tencel, aloe, hemp and to continue of course, as we are in constant search for best materials.
Also one of the keys to the variety of texture of the rug is the technique of weaving, it can be loops, cut loops or even braids.
What role do the color specialists play in the design process?
We can be of help in tailoring the materials that would perfectly suit the customer's concept. Colors can be customized to complement space and collectible pieces in it. Our color pallets compose of 2600 shades, plus we can create totally unique colors just for our clients! This is due to our own full-cycle production facilities in Nepal. Our dedicated artists team will work with the key finishes in your room to take out the guesswork and guide customers to the colors and blends for the rug. We understand how important it is for our clients, architects and designers, to be 100% precise in combination of color shades, composition of materials and geometry of forms.
No matter what type of home style you desire, Atelier Tapis Rouge can take your vision and create beautiful, custom designs that match up well with your existing architecture and decor. The uniqueness of a handmade rug is a wonderful conversation starter for your gathering place. For more rugs, check out our collection of All Wescover Rugs.

We have curated a collection of all of our Geometric Rugs, which are some of our favorites. Thanks again to Atelier Tapis Rouge for their expertise and kindness – don't forget to shop their Wescover page here. Great news, Atelier Tapis Rouge also offers 10% off for all Wescover Trade Members!