HGTV's Sarah Keenleyside on the Value of Good Design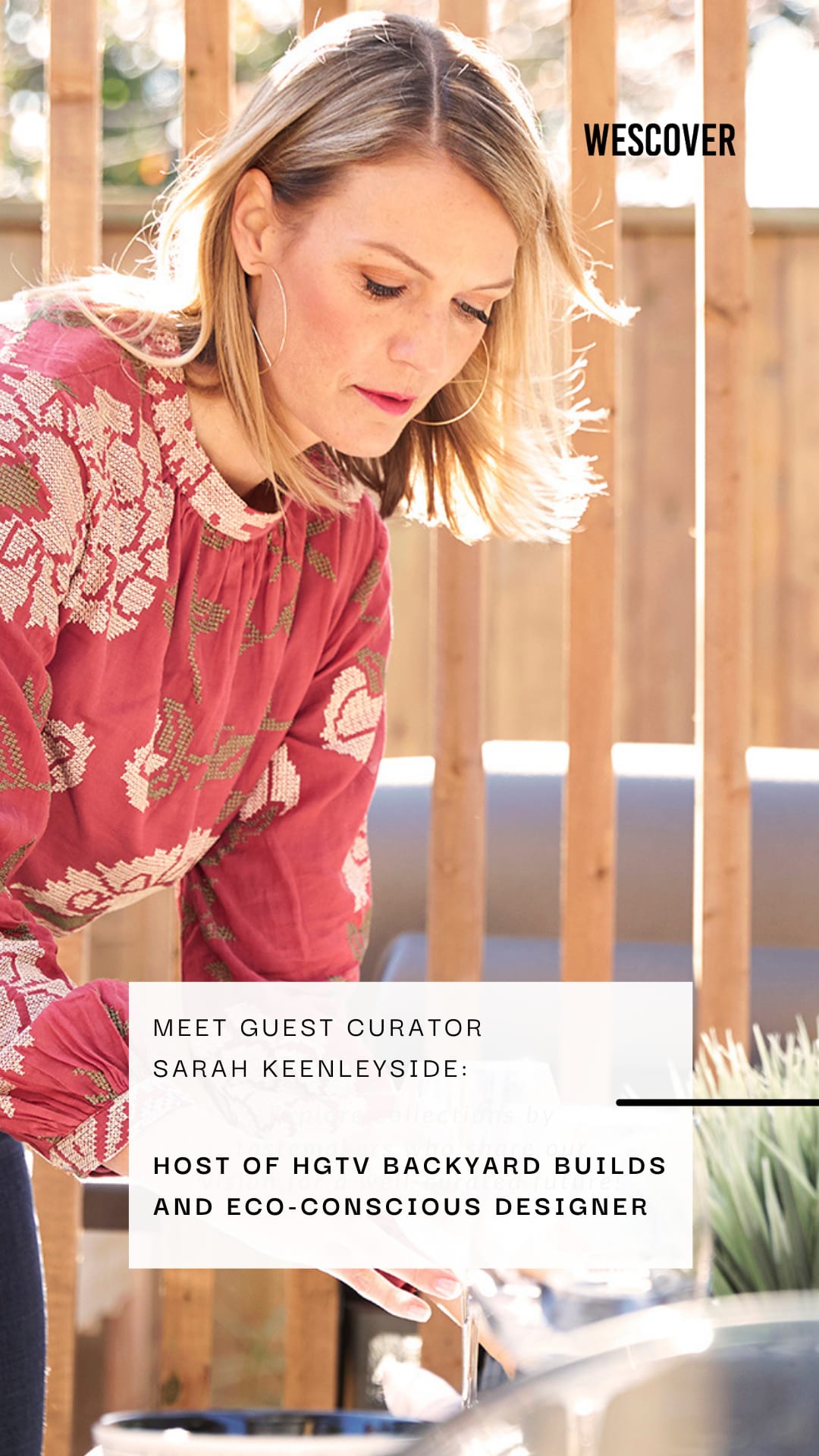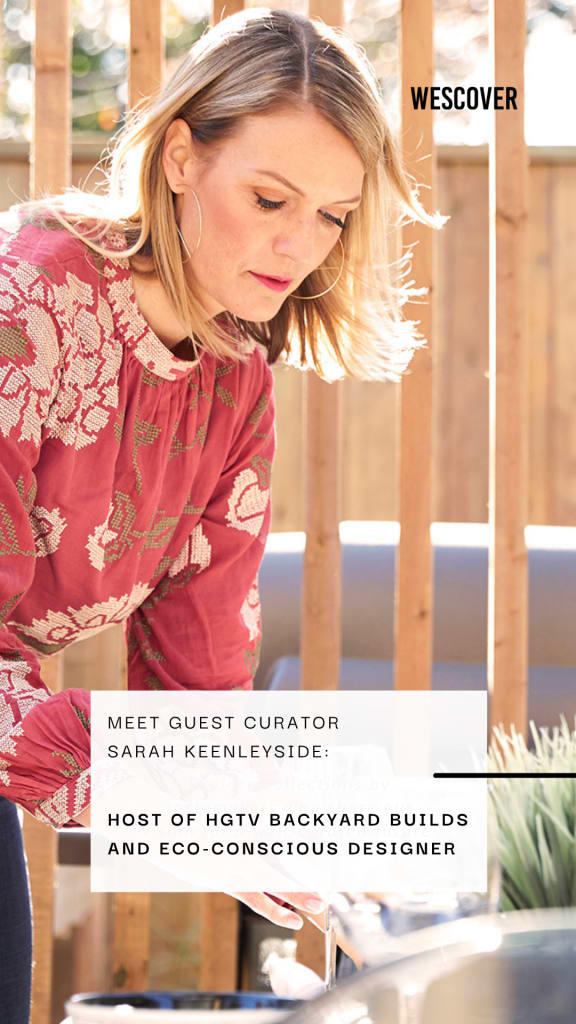 Meet HGTV Host and Interior Designer Sarah Keenleyside! On top of being a TV celebrity, pro designer and stylist, Sarah is helping inspire the movement to buy unique. We're excited to learn from Sarah and are proud she sees us as a trusted resource for interior designers. "I was amazed by the site; to have access and exposure through a search engine essentially — it is absolutely brilliant. From what I can tell, the level of curation you've brought to the site is really setting the bar… this is actually high design," says Sarah.
In terms of finding the right designers, it can be hard to find the perfect product in stores, which is where Sarah thinks Wescover comes in, "The exposure of so many different artisans [on Wescover] really opens up the potential of custom pieces or ready-made custom pieces." When Sarah ran her own firm, she was connecting with buyers who understood the value of good design on a regular basis. These "sweet spot clients" as she calls them really appreciate one of a kind pieces and the story behind each item. Now, as a TV host for Backyard Builds, Home to Win and Family Home Overhaul, she is leading by example and always strives to show the value of good design. Despite having less time to take on new clients, her search for unique design never stops.
As an interior designer, Sarah shares our belief that choosing unique design pieces over disposable decor can create a positive global impact. "In my study of environmental design, which is a mix of architecture and environmental green design, the impact that we have became clear just on landfill," Sarah says, "It's always been important to me to educate my clients on what is disposable design. Just like fast fashion, interior design has been caught in that vortex of things changing over every season…"
While to an interior designer the impact of buying from smaller businesses is clear, Sarah reveals to any design-curious fan why they should buy meaningfully made decor and how to source it like a pro. Shopping from a local maker or design studio is very different from buying mass produced products online. Often times the piece is customized and made to order which means the finished product isn't what you may see in online photos – and the price varies! "I think people know that realistically, things shouldn't show up in 24 hours. This is the Amazon world. When you find something from an artisan, it does take time" says Sarah. If she's in a rush or on a tighter budget, she'll look for pieces that are ready-made to buy now without needing too many custom changes. If she had to choose one design element to always splurge on, Sarah gravitates towards lighting: "Lighting is a sculpture in your home… so I always tend to go on lighting. Anything that you really engage with on a daily basis, that is a part of your daily ritual, is worth splurging on because you will always appreciate it."
Disposable home decor is a huge issue at the core of the design industry and we hope there will be a new age post-pandemic. Sarah practices and designs from a standpoint of sustainability, "Let's do a less-is-more situation. Invest in better chairs that are the exact upholstery that you want, that perfect construction, but we're not buying a set of 12, because you don't use a set of 12. For the holidays, let's have a stack of chairs that you keep in the basement, that's my way around it; 'less is more.' That whole 'something sparking joy' thing, it's so true, and that's my role as a designer, to educate my clients on that." She is relieved when her clients understand the importance of recycled materials, shopping small, and supporting independent artists.
Shop Sarah's Picks
It was a pleasure talking to Sarah about supporting small businesses, identifying quality, and combatting disposable design. See Sarah's top picks on Wescover, where her eclectic personal style that mixes more contemporary elegance with vintage or custom pieces shines.