Creator Spotlight: Kari Kroll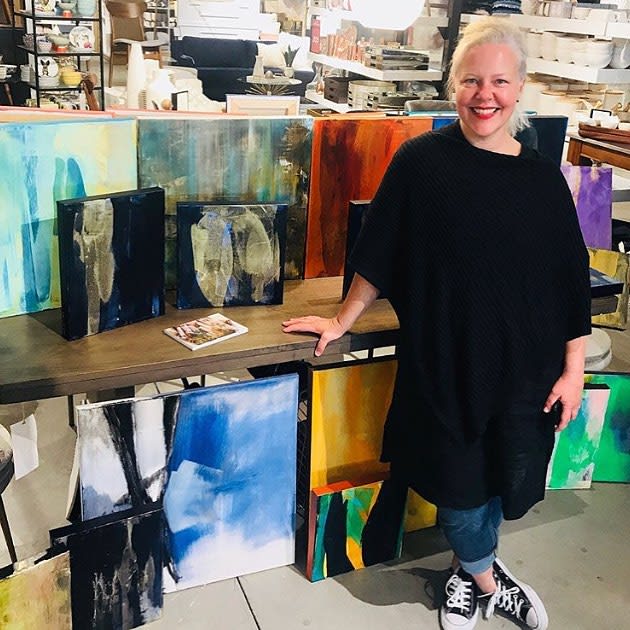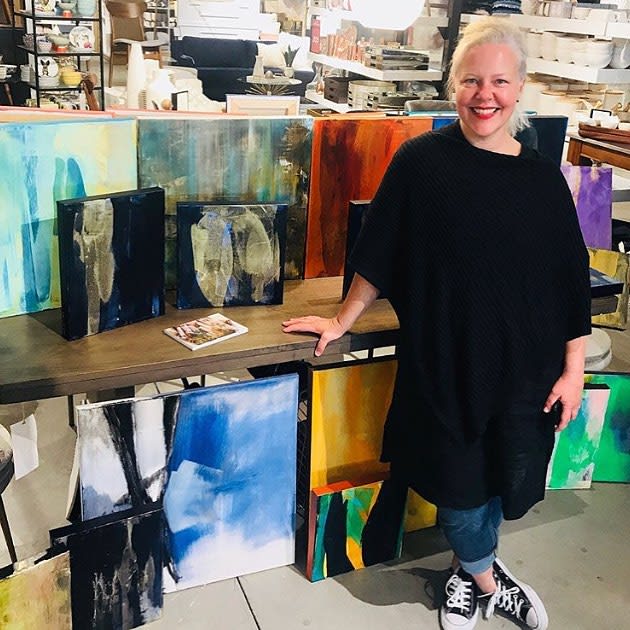 Kari Kroll, a New Yorker in Pasadena, earned recognition by collaging for The New Yorker, Entertainment Weekly, Bon Appetit and The Washington Post. Trained as an illustrator, the abstract painter works in a studio with a mountain view that feeds her fondness of textures and nature. Kari works by commission and leases her pieces for home stagers, interior designers, and corporate use. They can also be found in many modern private residences across the country. Hear what Kari has to say about her process.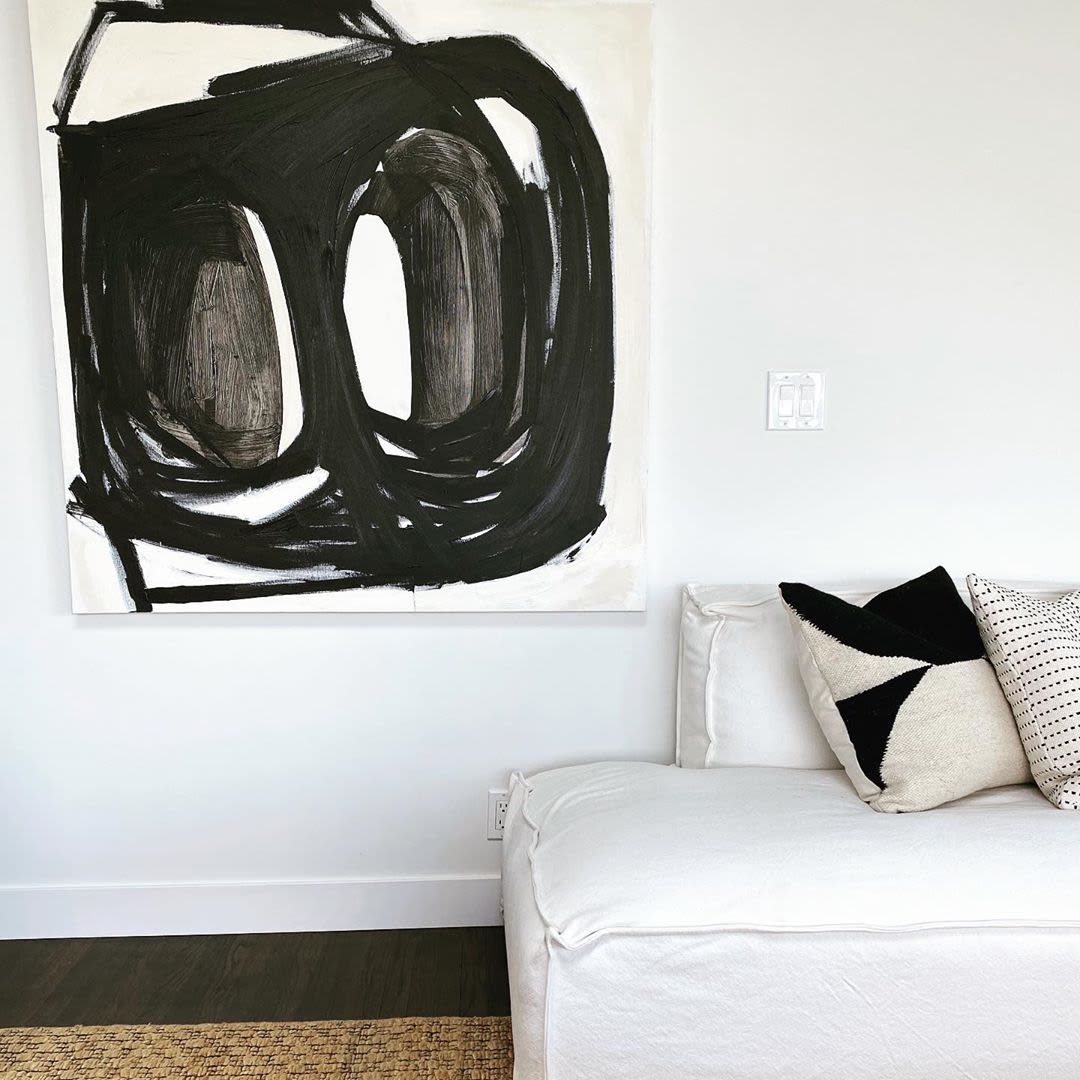 What's unique about your work?
I try and paint something I love. And capture it exactly. But I just cant ever get it perfect. So my work ends up being unique. Kind of by accident.
What do you want people to do or feel when they encounter your creations?
To hear what people see in my abstract paintings whether its George Washington from the one dollar bill or a yawning baby or a woman turning her head away quickly, captured in a moment. But its wonderful to have people share the images they see in my work. It turns these pieces into a part of a conversation and sometimes a view into a facet of the viewers life.
What is your favorite material to work with?
Acrylic paints, stretched canvas. For very small pieces I'll use just the stinger from a bumble bee. For larger pieces I will use an entire side of one of my dogs in order to get just the right texture and movement.
How do your pieces come to life? Tell us one interesting thing about your creative process?
I just set out the brushes and some color and then leave the window in the studio open just a crack. Sometimes i come back in the morning. Sometimes i come back after a few days. And if the piece looks done, i take it away and set up another blank canvas with different paints and brushes.
What funny moments, unexpected surprises, or obstacles have you encountered?
Occasionally, but rarely, i've walked into my studio while things are happening. Birds will suddenly drop their brushes or bits of feathers or leaves and begin acting like they weren't just painting. Chirp. Chirp. But our eyes meet. And we both know what was just going on here. Sometimes its a squirrel. Sometimes a stray cat. But it is one of those funny moments where we both know what's happening here. So i leave. And come back later. To wrap up their work and post it on Wescover.
What motivates and inspires you?
Family. Music. Nature.
What makes a space special?
I'm thinking that you're asking about my studio. I love my studio. The second I step over that threshold I am in my element. I have incredible lighting; a gorgeous mountain view. Its my happy place. I'm surrounded by everything i need: paints, brushes and assorted other tools. I enjoy using my hands, or even a crumpled piece of paper to get the texture i'm needing. Magical wonderland. It's such a lovely gift to have a private space to work where I can focus on paint and can be inspired or walk away without having to clean up. I can leave works in progress knowing the inspiration wont disappear while I'm away.