Creator Spotlight: Doerte Weber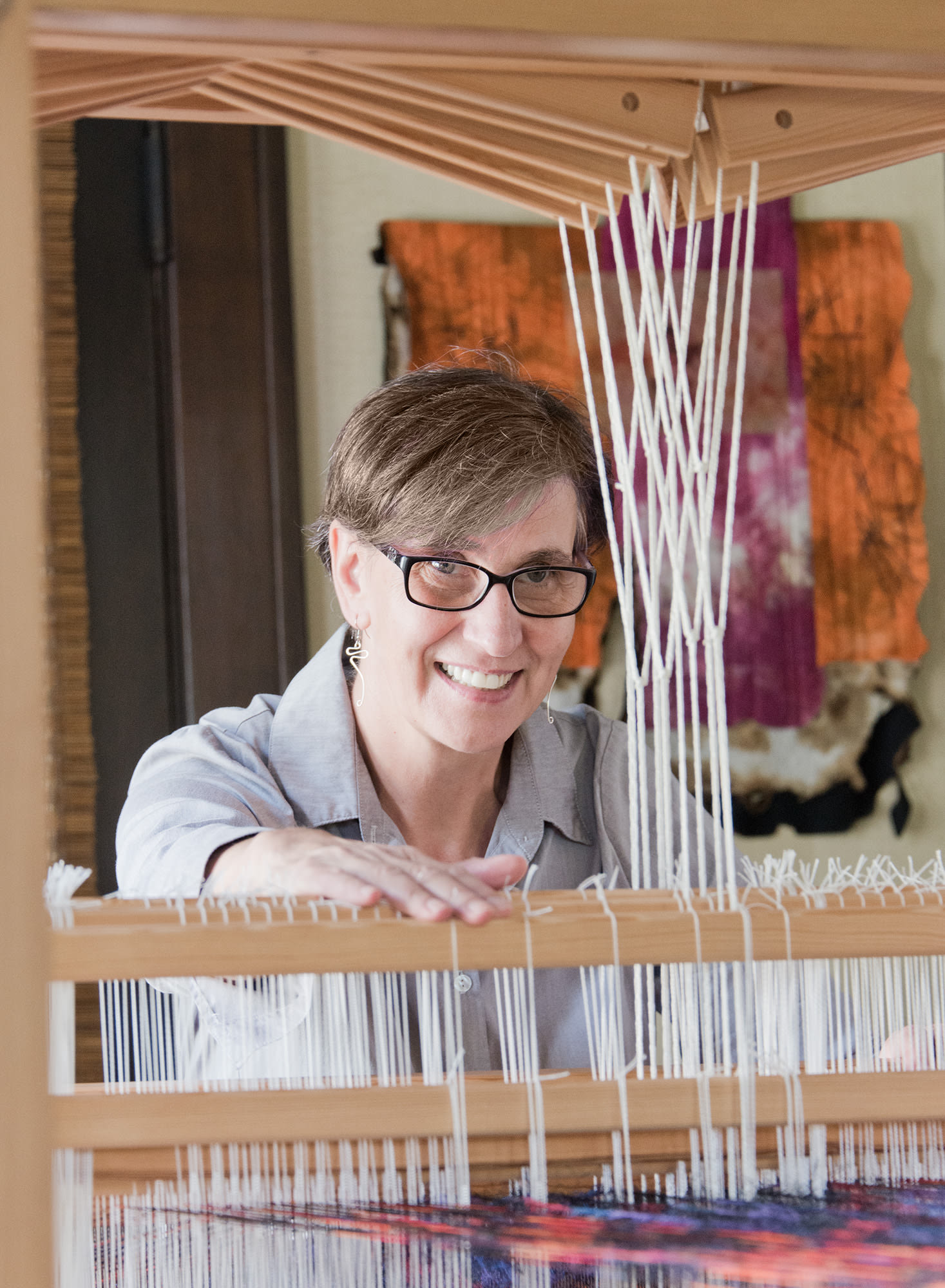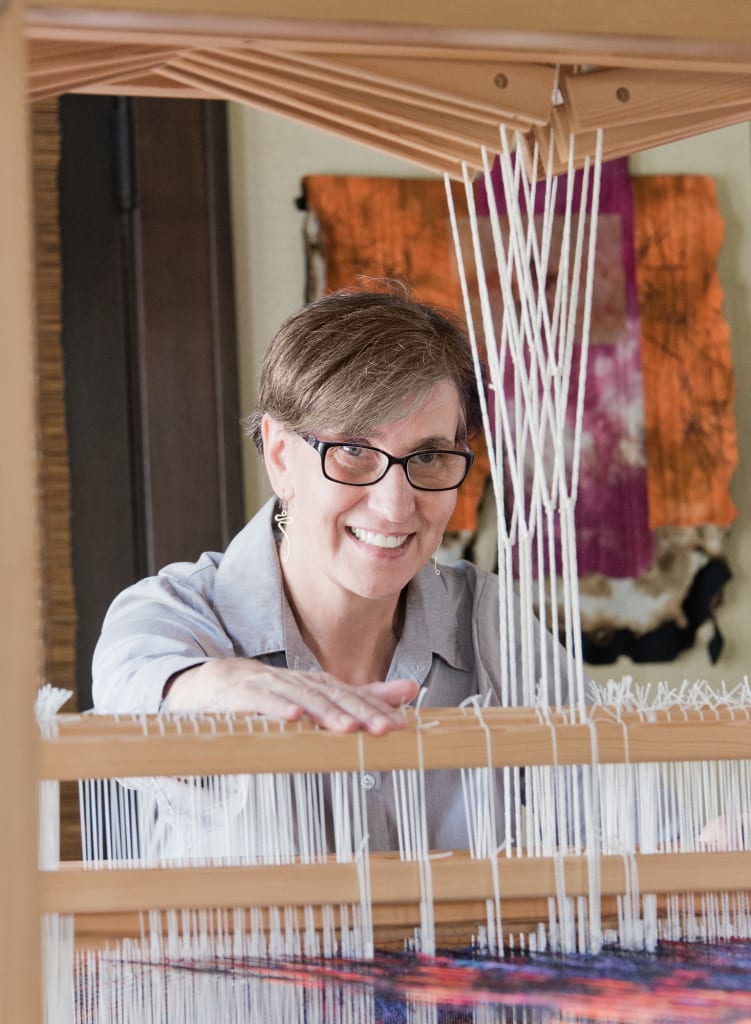 From her studio in San Antonio, self-taught fiber artist Doerte Weber creates an extensive series of Bauhaus-inspired wall hangings made from unlikely materials, like plastic bags from newspapers and remnants from upholstery fabrics. Her experimentation yields textured weaves of contrasting colors, each with their own distinct personality. Some are arranged into triptychs, while others stand beautifully on their own. She sees her materials as tools for storytelling, a recount of her daily life and current events. Hear what Doerte had to say about her process.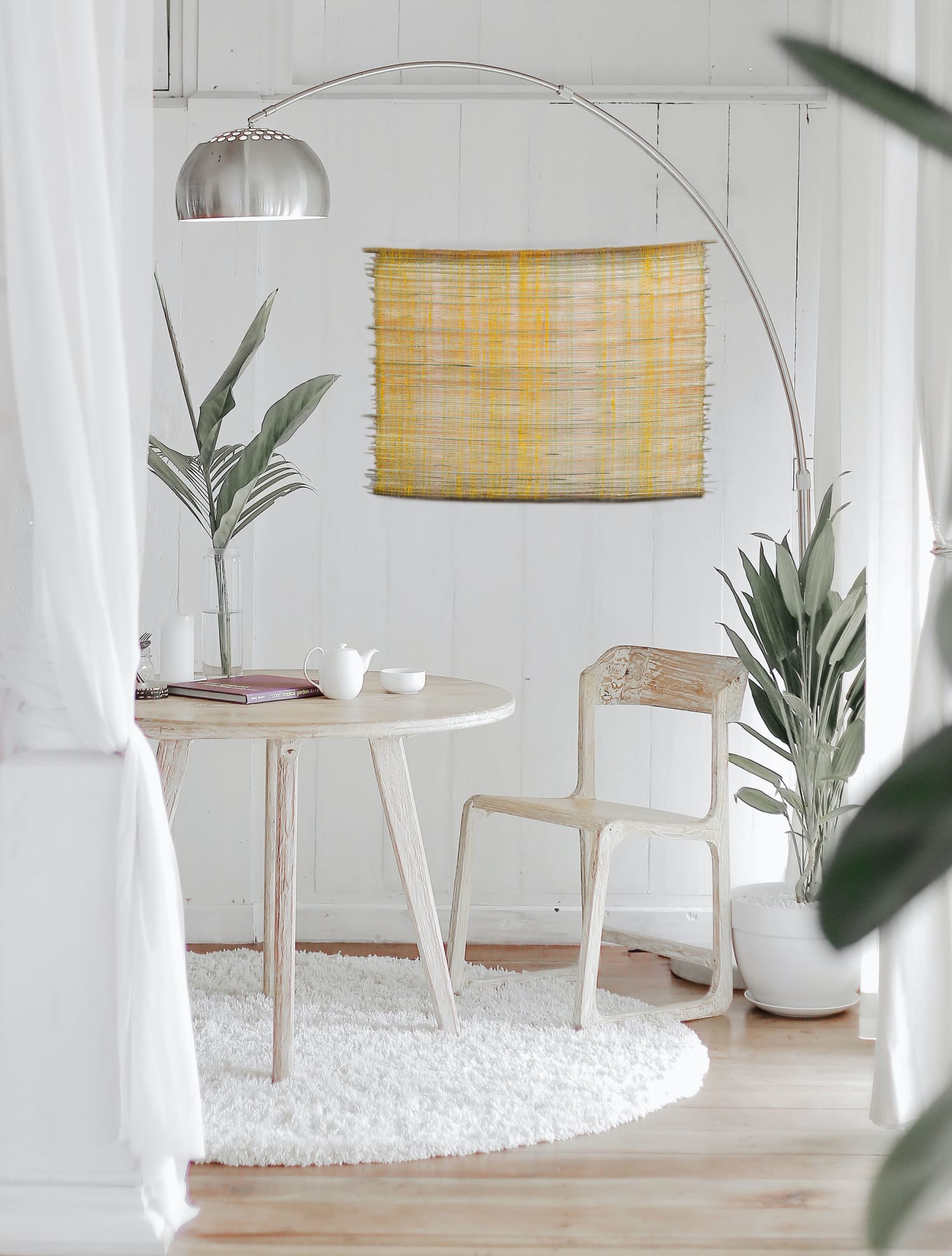 My first source of inspiration/style was…
I am inspired by the Bauhaus women weavers. They were autodidacts, who used free experimentation, learned by trial and error and were unhampered by previous knowledge.
The coolest thing about my process is…
I am a structural weaver who uses modern, quotidian materials combined with traditional patterns. This is the concept I am expanding on: to search for what is quietly in our daily surroundings, and transform those often overlooked materials into works of art. Inspiration for my artwork comes from current events as well as my environment. The importance of creating something which seizes the moment and transforms it through medium and connection is what I am striving for.
I started my creative business in order to…
To bring awareness to our beautiful and complex world. It is not static but ever-changing and shifting. I work with lots of repurposed materials to show its versatility. For example: Plastic bags from newspapers. These bags come in many colors, from very soft neutral to strong orange and turquoise with some lettering. The patterns infused into my pieces are traditional weaving patterns, providing texture to the flat surfaces and giving an assurance of familiarity and connection to our history.
Original art/designs are important because…
Art makes us happy and establishes a connection. Often we can't describe why we like a piece of Art or are drawn to it. But it has an effect on us. When we look at it, it can calm us or evoke a pleasant memory. I hope people will connect emotionally to my work and believe in our continued humanity which shows that we have more in common than what separates us.
If I were an art or design movement I would be…
Bauhaus.
My favorite Creator on Wescover is…
I especially like the Designer Barnaby Lane and their chairs.
I'm a part of Wescover because…
It is a unique opportunity to convey my art to a greater audience. Thank you!