Creator Spotlight: Max Moody Design
Max Moody's furniture designs were born out of personal need. When he couldn't find what he was looking for to furnish his own space, he decided to employ his training as an industrial designer to create his own pieces. Partial to Mid-Century Modern and Scandinavian designs, he sought to exceed the cheap plywood furniture coming out of mass production by working exclusively with hardwoods of the highest quality. He has since developed his own design language, a distinctly elegant simplicity paired with unparalleled artistry. Hear what Max had to say about his process.
Creator: Max Moody
Based in: Chattanooga, TN
Creates: Mid-Century Modern furniture
Works as: A solo venture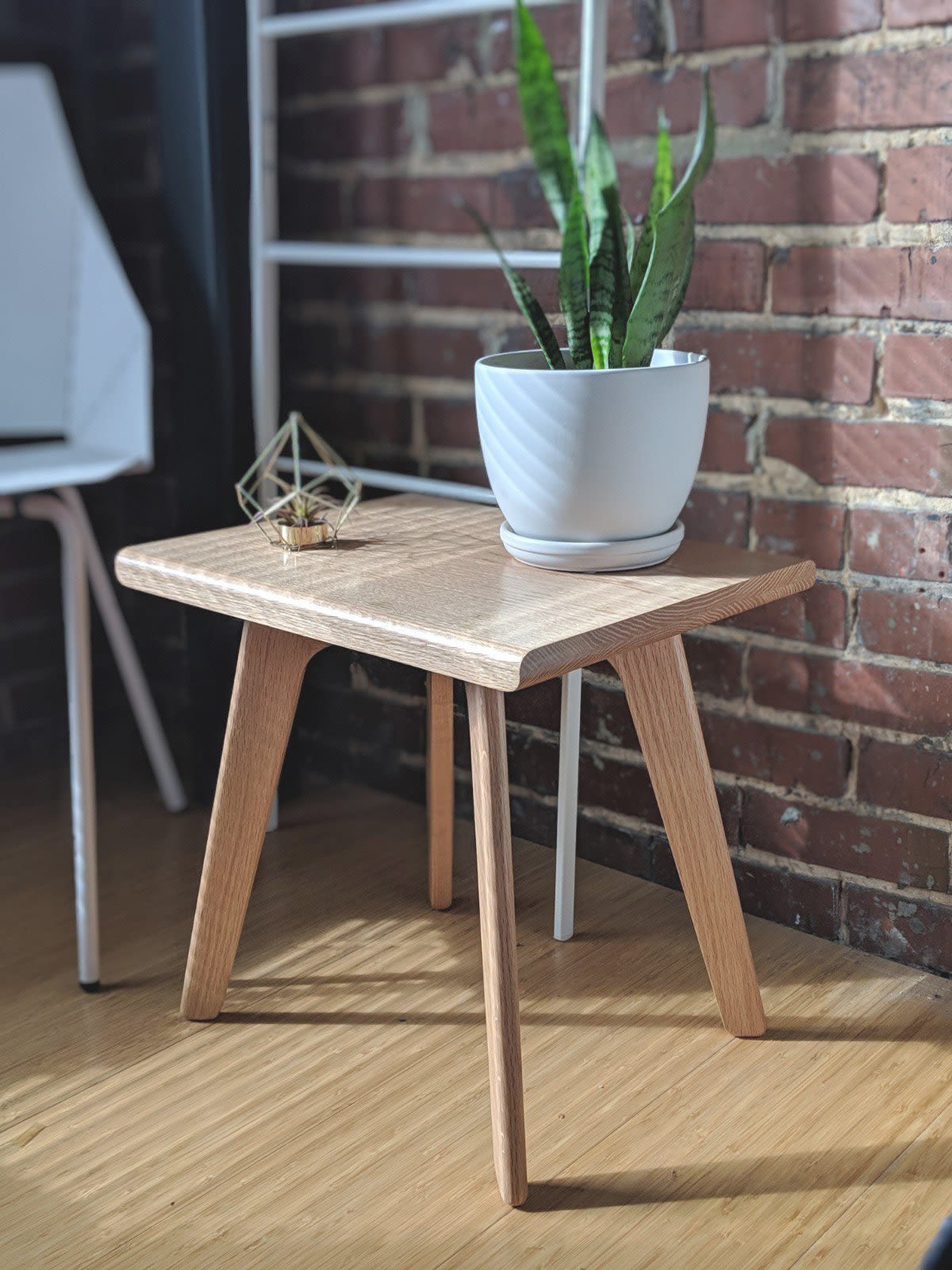 What's unique about your work?
My furniture is handcrafted in Chattanooga, TN using beautiful solid woods. My pieces feature an elegant, modern design language with a sophisticated flair. I focus on the highest quality and attention to detail in every item I offer.
What do you want people to do or feel when they encounter your creations?
I want them to be enamored when they see the assembled piece perfectly placed in their home. I want them to run their hand over the top and feel the wood grain, open and close the door and see the soft close hinges. I want them to admire the rich wood grain textures, and most of all I want them to experience that feeling in the center of their chest when you see a beautiful product that has been meticulously designed for every detail, dimension, and radius to be just right!
What is your favorite material to work with?
Walnut wood. Walnut just has such a rich wood grain. It always reminds me of looking into a freshly made latte or cup of coffee with creamer swirling around.
How do your pieces come to life? Tell us one interesting thing about your creative process?
My pieces first go through many many iterations in both my sketchbook and 3D modeling software to get them JUST right and then a prototype is made to perfect every detail.
What funny moments, unexpected surprises, or obstacles have you encountered?
All of my pieces feature radius edges, beveled faces, and unique handhold and leg shapes. These unique features create a lot more design challenges to work around on the woodworking side of things that many people don't initially realize when comparing my pieces to similar style furniture with less detail.
Figuring out best shipping and packaging practices was a very long and difficult process with many lessons learned the hard way! The final place I arrived for packaging was a lot different than my initial assumptions on how the packages should be made! There is a craft in itself for the shipping aspect alone.
What motivates and inspires you?
Modern furniture, without compromise.
What makes a space special?
I love mid century modern aesthetic. It is such an iconic look and there is a reason that it never goes out of style! My furniture fits in perfectly with mid century interiors, modern interiors, and minimal interiors!