Creator Spotlight: Chilton Furniture Co.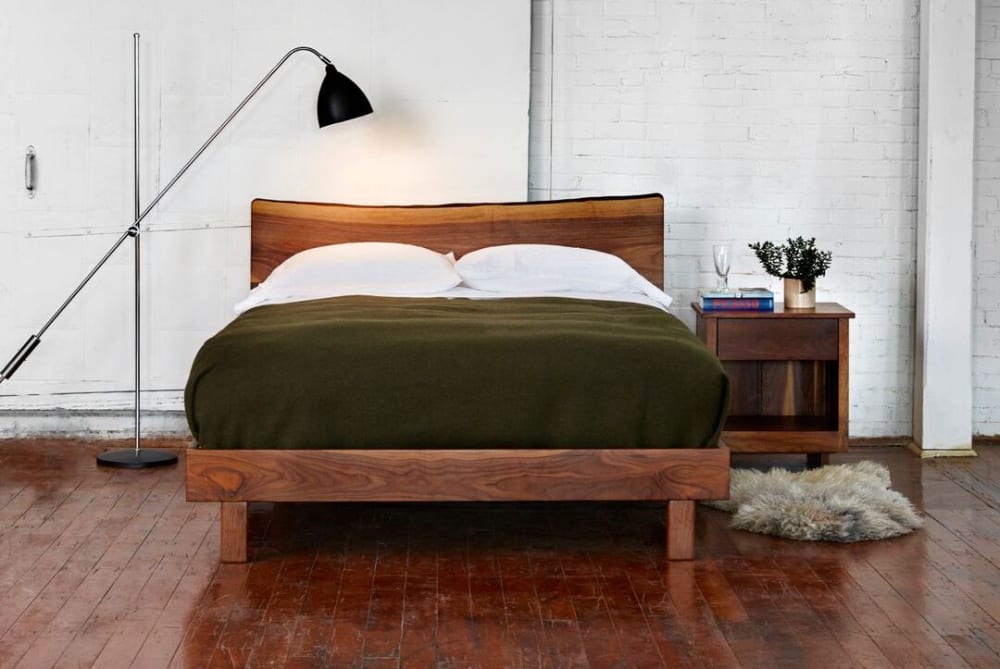 Acadia Live Edge Bed by Chilton Furniture Co. at the Creator's Studio in Portland
Chilton Furniture Co. is first and foremost a family company. Based in Maine, they are dedicated to designing fine wood furniture and providing their clients with stylish homeware. They describe their pieces as "Warm modern wood furniture, inspired by Shaker, Scandinavian and Japanese principles of design." Focusing on clean, simple lines and designs, they allow the natural beauty of the wood to shine. They embrace the hand of the maker, and wish to tap into the imagination of their clients so that they can picture the hands that crafted their furniture. If you're looking for handmade furniture inspired by nature and clean, sleek design movements, Chilton Furniture Co. is sure to meet your needs. Hear what they had to say about their design, production, and selling process.
What's unique about your work?
By design, our furniture offers simple, clean lines that allow the texture, warmth and natural beauty of the wood to take center stage, reflecting our appreciation of Shaker simplicity, modern Scandinavian casual style, and Japanese minimalism.
What do you want people to do or feel when they encounter your creations?
Take a few moments to sit with it.  Feel the texture and the natural variations of the wood.  Imagine for a moment that you were the craftsman who made it, beginning with pieces of raw hardwood lumber, and think of the care and skill involved to transform it into your piece. Then relish and enjoy.
What is your favorite material to work with?
White oak. It is so solid, and resists scratching and denting. And the light color goes with anything. Modern,  yet warm and timeless.
How do your pieces come to life? Tell us one interesting thing about your process?
Our designer thinks of each assignment as a challenge. The parameters of the project ignite his creativity. "How do I create this piece, with these features and these quality details, while staying within this budget?" "Design is the answer to everything" – and he rises to the test.
What funny moments, unexpected surprises, or obstacles have you encountered?
The first designer we worked with was talented but he did not appreciate our history and our traditional ties to Shaker design.  We loved his work, but it strayed too far from what our customers expected from us. Most of the collections he created were phased out within a year. Many of our team members had warned us that the early drawings did not look on point–and they were spot on! Fortunately, it ended amicably, and the experience led us to our current designer who gets us perfectly and everything is clicking into place. It was an expensive, time-consuming lesson, but we learned a lot that will help us keep our company and designs on track moving forward.
What motivates and inspires you?
We hope our customers will take a moment to appreciate their furniture. That it was built locally, with domestic hardwoods, and that the creator made decisions about the construction that required more time and care but that will allow it to endure. We believe thoughtful objects of clean and timeless design can bring happiness, comfort and a state of well-being to a home, and we are inspired by the idea that our furniture could help bring about those feelings.
What makes a space special?
A space is special when you can stare at any part of it and it brings a smile to your face. When it is clean and timeless, and filled with objects that bring you joy. We believe those objects should be made with natural materials whenever possible, and thoughtfully made.