Creator Spotlight: Nicole Mueller
Nicole Mueller is a creative artist in many shapes and forms. Creating paintings and murals that find themselves across the US, she starts by planning every project in her studio in San Francisco. Her murals and window treatments are bright and feature overlapping geometric shapes that elicit light and playful emotions. They brighten the days of passers by and bring warmth to sterile, run of the mill building exteriors. Similarly, her paintings are often large in size and also offer an array of vibrant hues. The colors and patterns cooperate and contrast to create an invigorating visual experience that leaves viewers refreshed and energized. Some have an abstract botanical feel to them, while others inspire inquiry about their deeper meanings. Hear what she had to say about her creative process.
Creator: Nicole Mueller >
Based in: San Francisco, CA 
Creates: Paintings, Murals, and Installation Art
Works As: A solo venture 
What's the coolest thing about your process?
There is always an element of chance in my work. Even with the large-scale window installations, which involve significant pre-planning and design, it's usually a surprise to see how the final piece will ultimately become transformed by the light within a space. Finding ways to merge the more intuitive, open-ended aspects of my painting process with the more design-oriented approach to my installations (and in some cases, finding ways for them to interact), is a significant part of my process currently.
While I don't think of my work as being time-based, there is an element of time being distilled in the paintings through densely layered spaces and mark-making, and in the shifting nature of the installation-based work as it's controlled by the light's movements over the course of a day, or a season. Nothing is static and everything is in flux.
If you were an art or design movement, what would you be? 
I still hold onto a somewhat modernist belief that painting is a form of visual language that emerges as part of something inherent to the artist. From this view, that language gets honed and developed over time. My paintings follow a western tradition of abstraction, and my approach to painting is very intuitive and process-based. I've always gravitated towards color and light, whether through paintings that depict immersive, fluid environments or installations that physically transform spaces with colored light.
My palette comes from a collection of sources that favor bold, chromatic hues, and complex, layered spaces that are all part of one continuous dialogue and evolve in a deeply personal way that's linked to personal growth and development.
Why did you start creating? 
My work aims to explore or create environments in flux, and merge the tangible with the intangible by giving physical form to the abstract sensation of light. Whether to bring a sense of vibrancy, movement, or create a sanctuary-like space for reflection, I hope my work offers space to be present by harnessing the chaos and energy that surrounds it. 
Why are original art and designs important? 
Every space holds potential, and art can transform our perception of it or change our relationship to what's around us. Art is essential work for the ways it inspires us, challenges us, and shapes our experience. I get excited when I am able to activate the architectural features or natural light within a space, taking something transitional or fleeting and finding a way to make it come alive with color.
I never replicate or recreate work, and every piece is entirely unique. So when it comes to commissions I appreciate working with clients or collectors that really connect with the work, but can embrace a certain level of openness and trust in this process.
While it might be just me behind the work, I consider myself very ambitious when it comes to scale, and will never shy away from a big opportunity or challenge—give me a huge wall or window, and I'll fill it!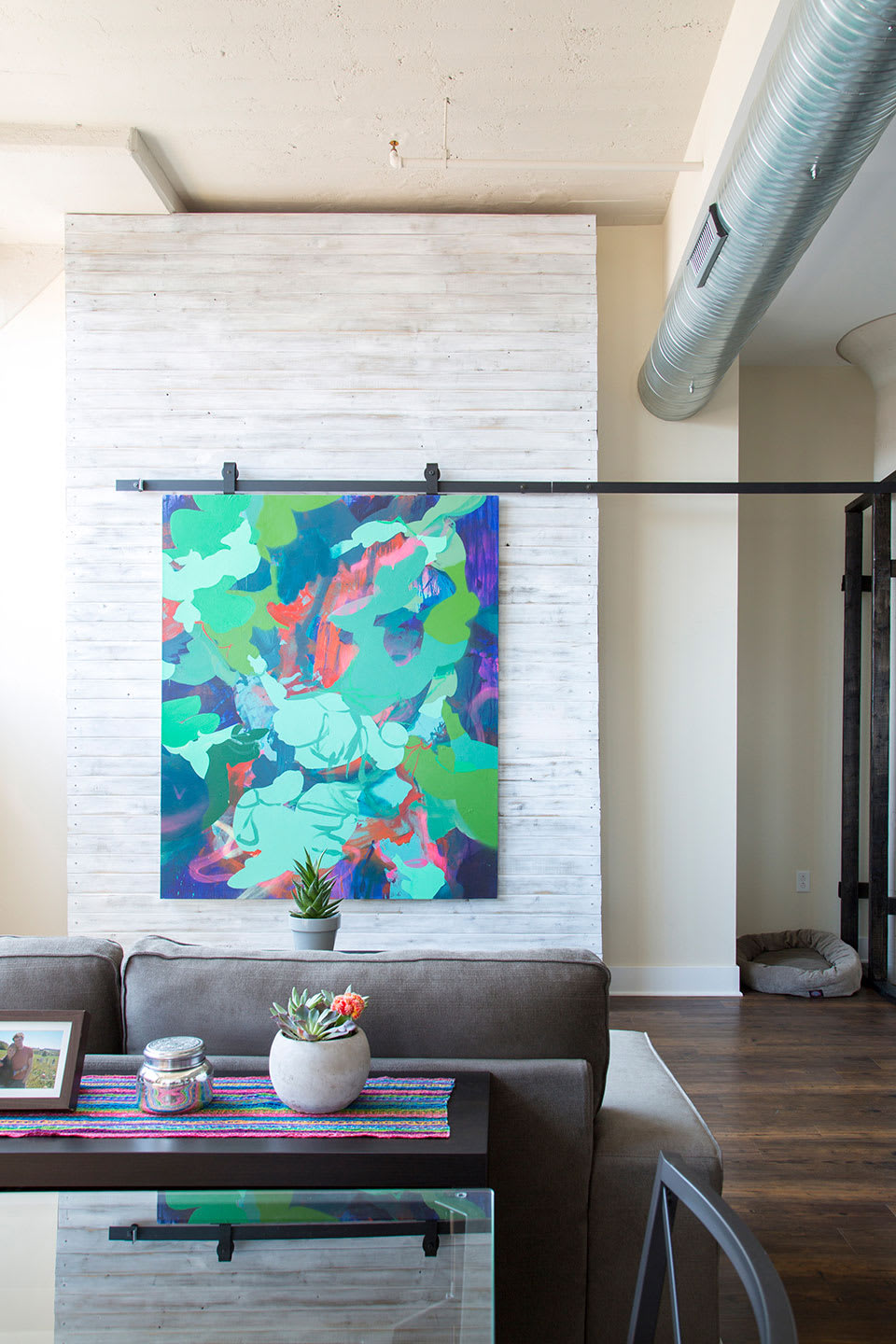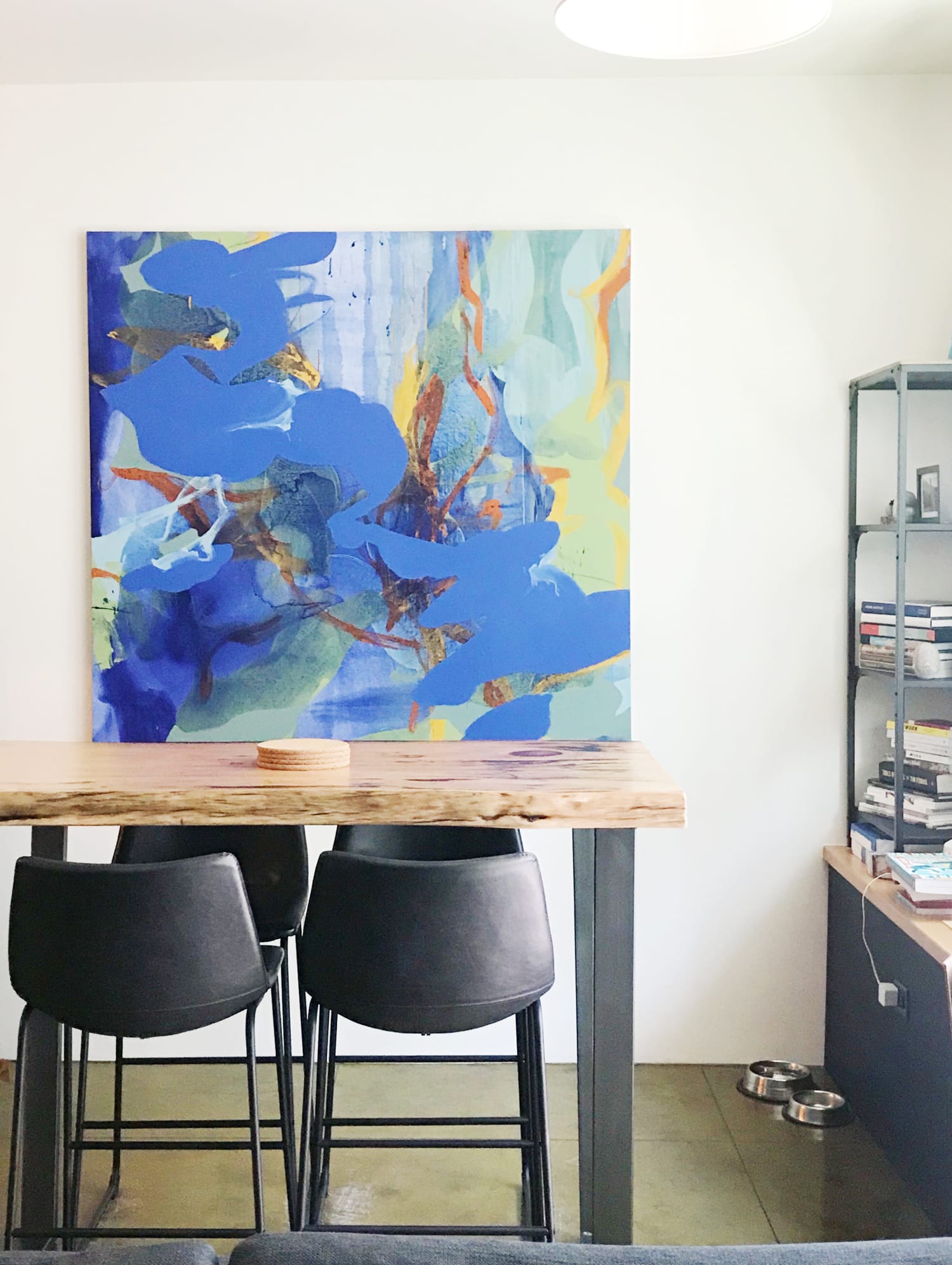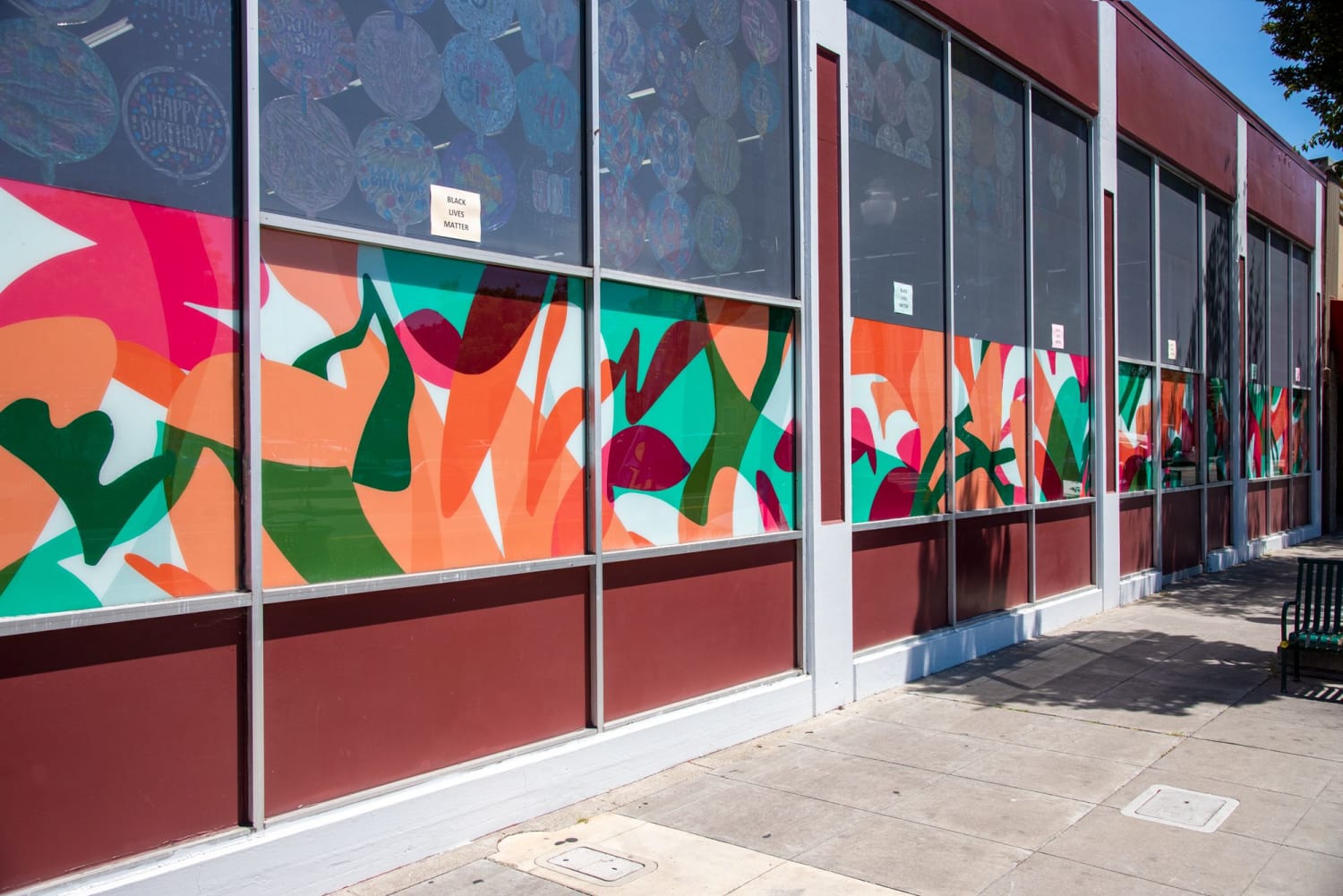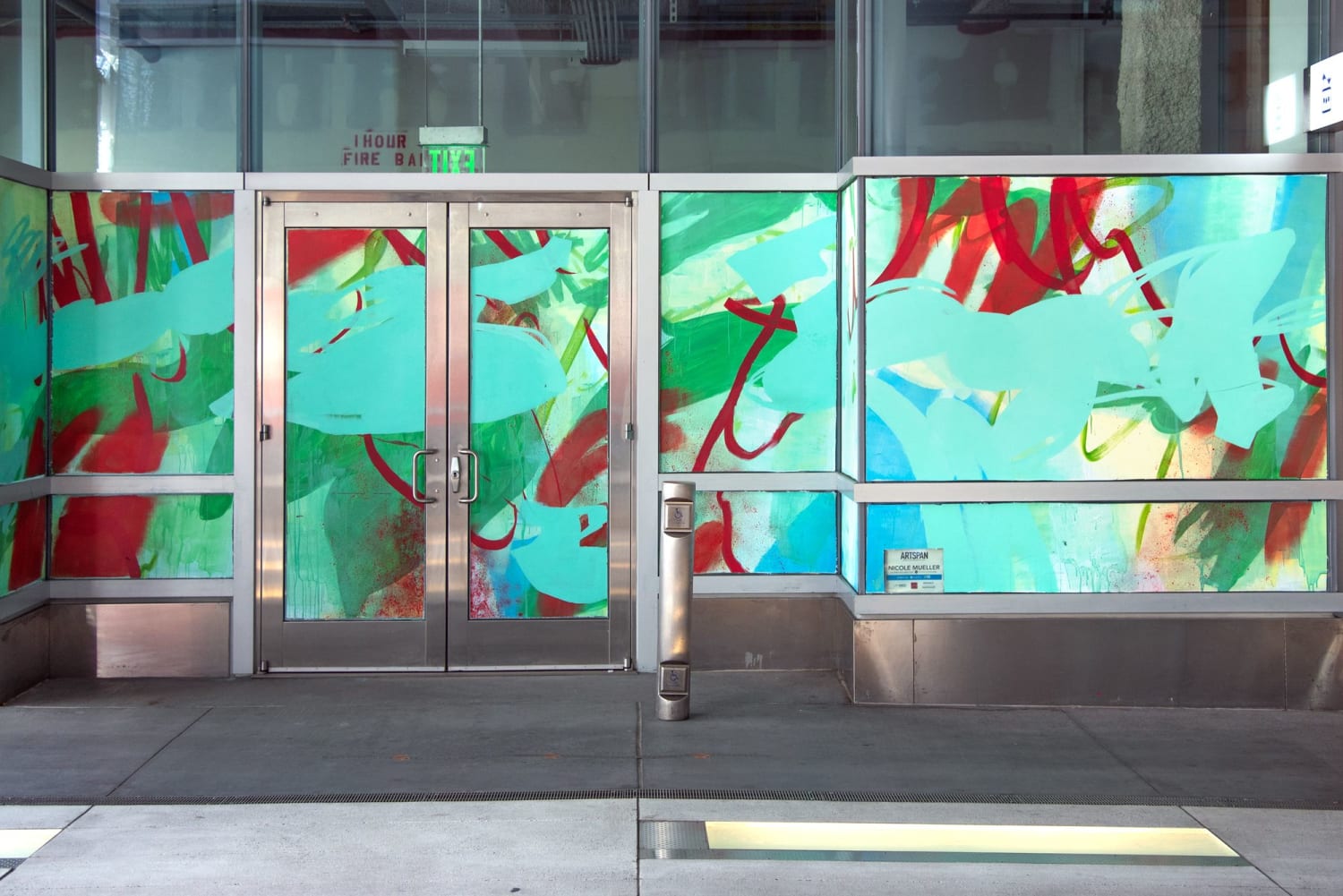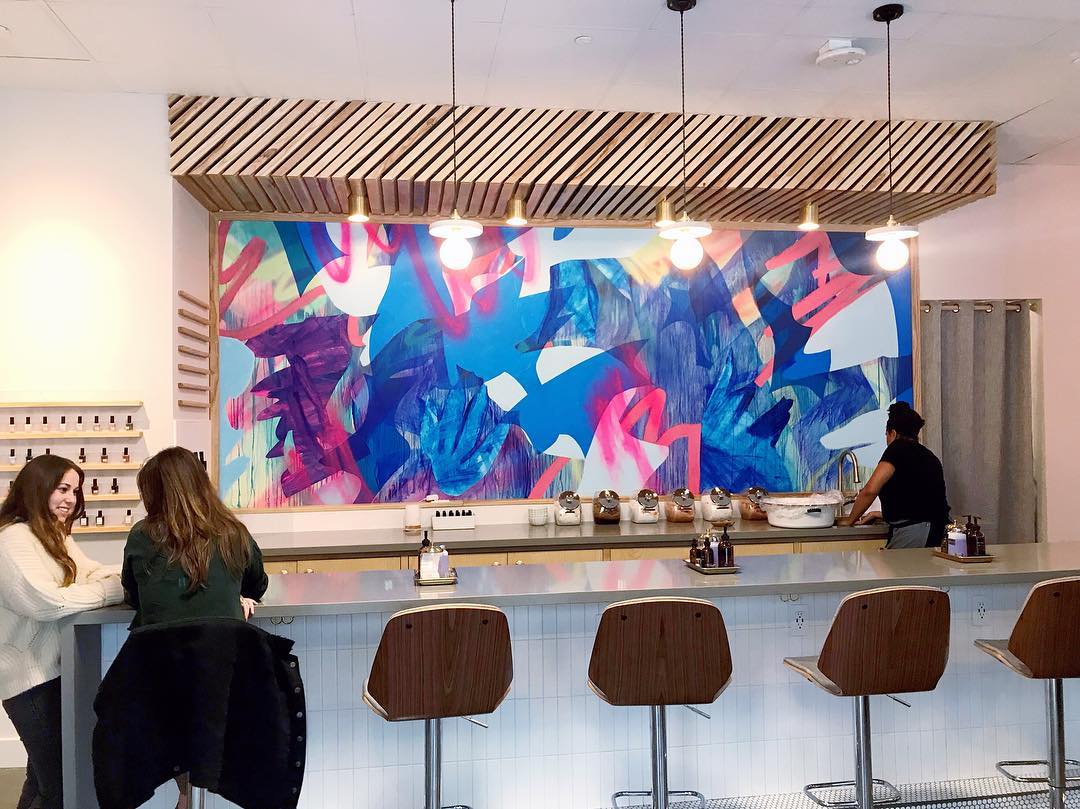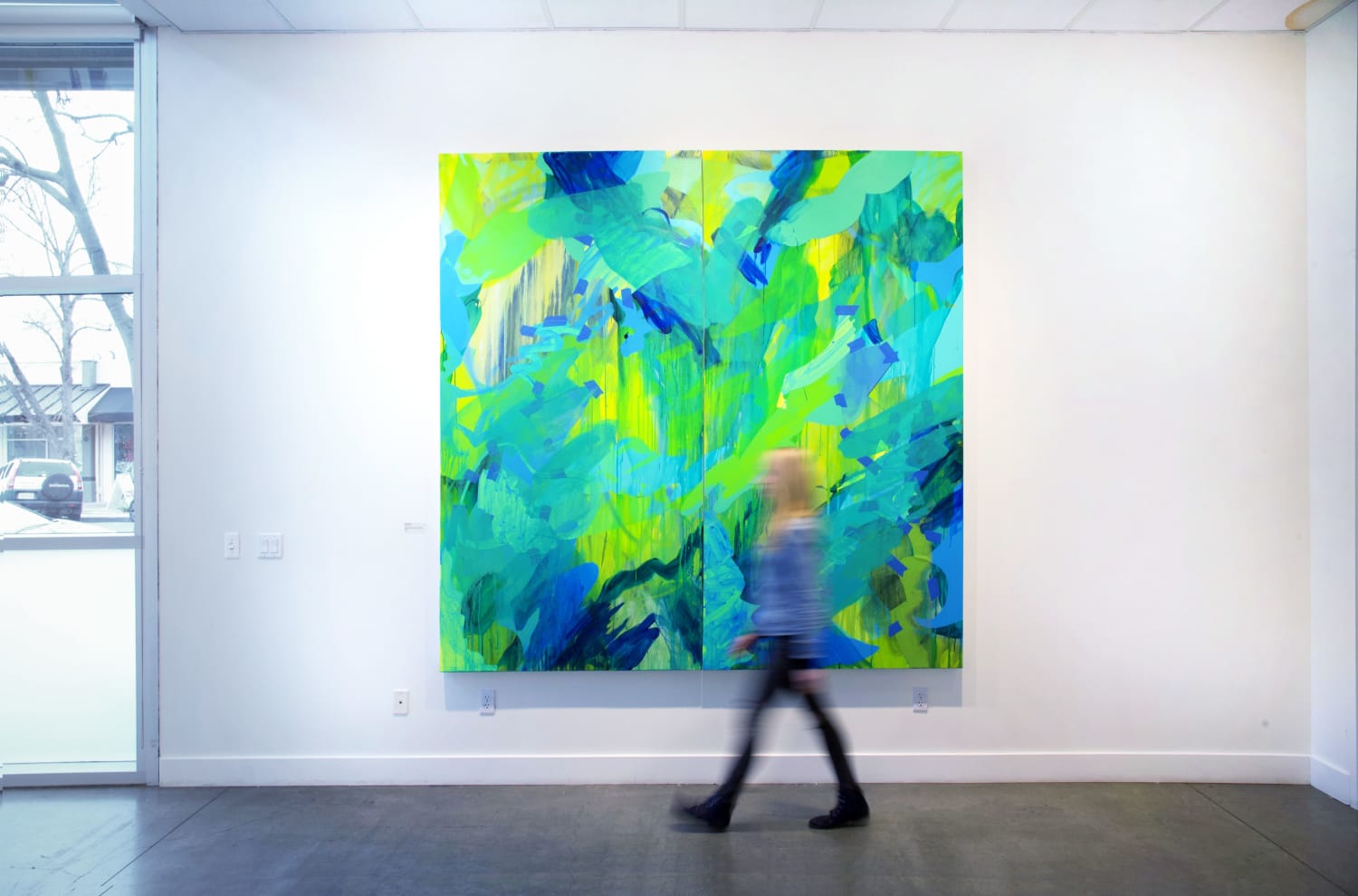 Learn more about the artist, discover more Creators, and connect to get your own piece on Wescover!