Stone + Sparrow Ceramics Allow Essential Elements to Shine
Name: Kate Marchand
Hometown: Los Gatos, CA
Current City: Pittsburgh, PA
First source of inspiration/style was: Stylistically, I am inspired by Nordic, Japanese and Mid-Century Modern design. The emphasis on simplicity, minimalist, and functionality are things I aspire to represent in my work. I draw inspiration from everyday shapes and forms. Often it comes back to the feel of something. Does it feel good to look at? Does it feel right to hold? What makes it feel 'right'? I spend time studying and analyzing lines and lift to see how a silhouette might be manipulated into a design.
Kate Marchand is the creative ceramic artist behind Stone + Sparrow Studio, based in Pittsburgh, PA. This Creator handmakes all of her pieces with copious amounts of love and effort. She has a lifetime of experience, and her adoration for the craft developed at the early age of 9 when she first tried throwing stone on a kick-wheel. To this day, she loves the medium and has made it a fulfilling profession. 
Notably, Stone + Sparrow is a small batch ceramics business. Therefore, customers can rest assured that every item is forged with quality and care at the forefront of their design. Even more, everything becomes unique in it's own way. This is because Kate doesn't stray away from possible obstacles in her practice. In fact, she welcomes the unexpected as a challenge. This is an important attitude to have, as clay itself is largely unpredictable as a medium. 
In terms of inspiration, for this Creator is has come in many different shapes and forms. For the most part, she draws upon modern and Scandinavian design aesthetics. In this way, her work has a large focus on minimalism and functionality. Her process also champions simplistic designs without extra add ons or unnecessary flourishes. By consequence, they are stripped down ceramics with exposed natural materials. Only the bare minimums remain, allowing "essential elements" to shine through. 
Furthermore, Kate is also inspired by the everyday world around her. Her life and experiences are forged into the ceramics. And, her ultimate goal is to make pieces that are "just right"; ones that feel comfortable to hold and elicit an emotional response. This allows her style to morph and change depending on her life experiences. 
Lastly, she loves making nostalgic pieces that become personal pieces, like a perfect gift for a friend. Her works truly pull at a person's heartstrings in a way that mass produced ceramics simply cannot. The secret to her method? The effort, quality, and care of the maker that is evident in each piece. Keep reading and hear what Kate had to say about her business and creative process.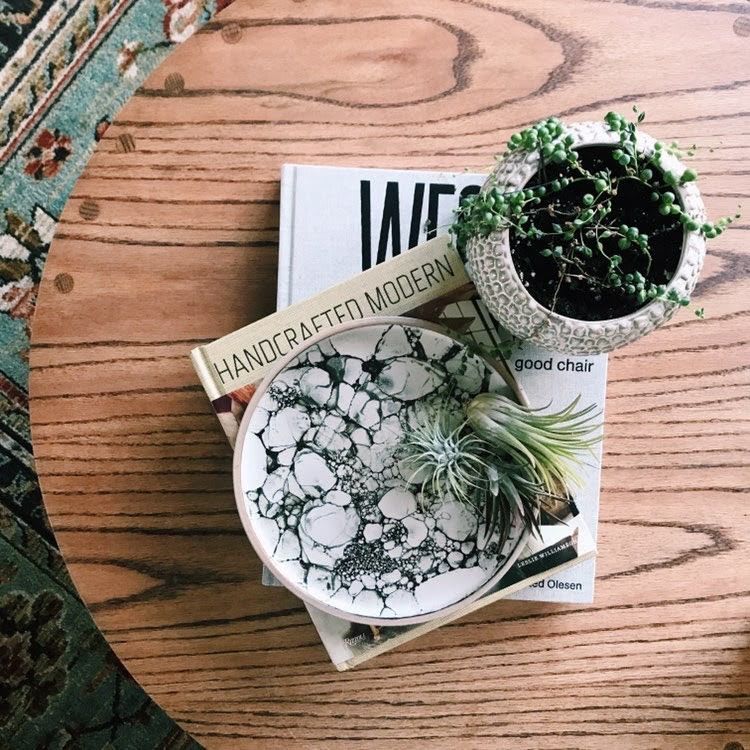 What's the coolest thing about your process?
The coolest thing about my process is the unexpected. I'm a fanatic about the details in my work but the simple truth is that you cannot control everything in clay. Clay has a memory and glaze has a chemistry. You can work to make something just right and then have it all go wrong when you put it in a kiln. Conversely, these can be some of the most amazing moments – the moments where you find something new that you love and make a place for in your portfolio.
How is your creative business setup?
I started my business because I wanted to make thinks that people couldn't wait to pull off a shelf, hold in their hand, or give to a friend.  I think there is so much more meaning behind handmade wares because you can feel the time and care the maker put into each piece.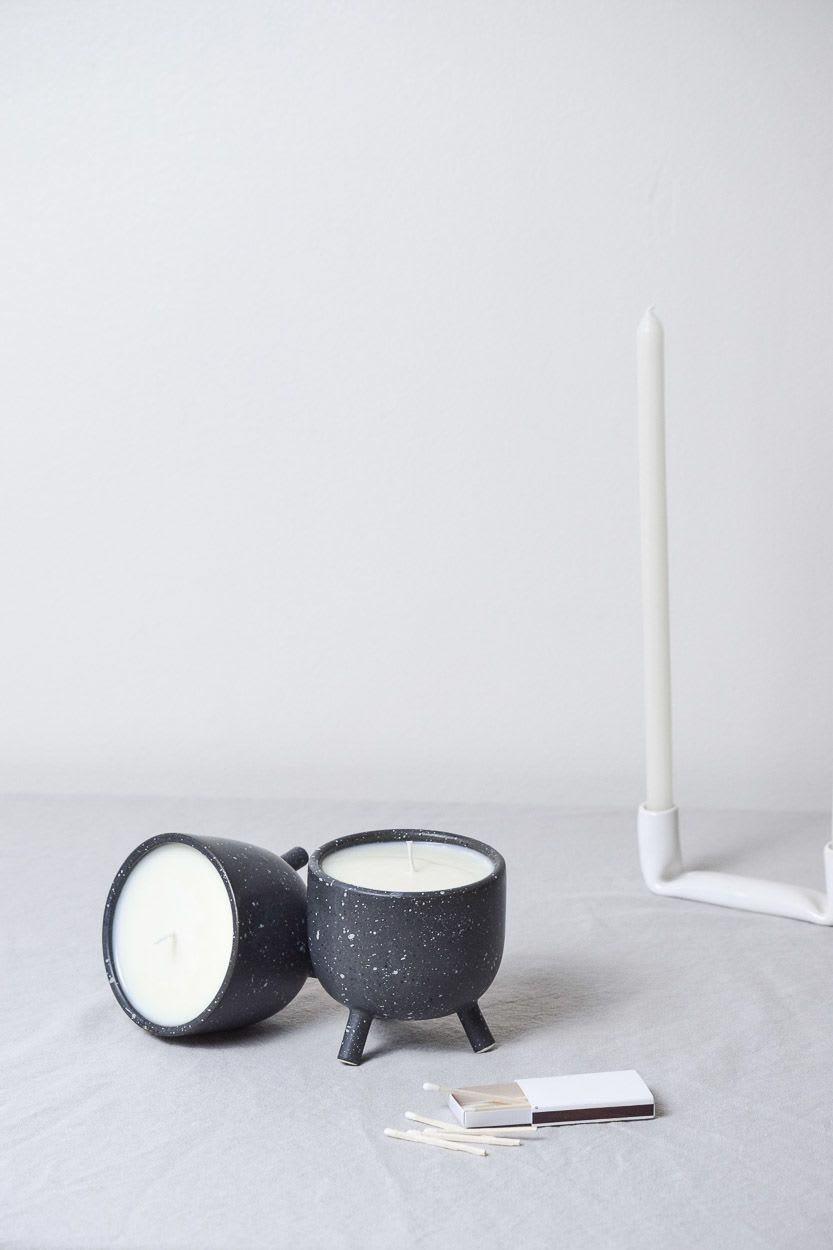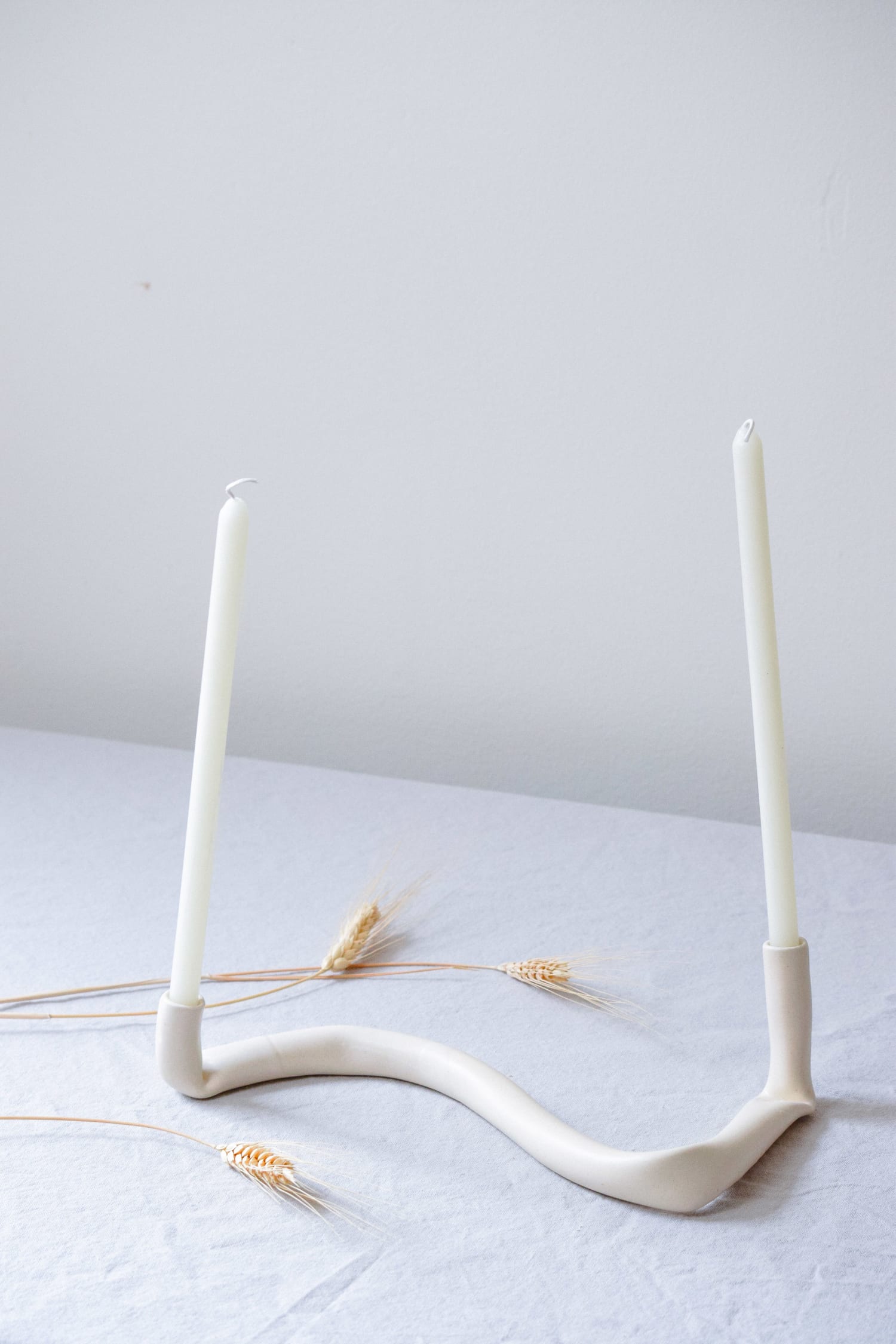 Why do you like being a part of Wescover?
I'm a part of Wescover because it is a great way to connect with other designers, businesses and decor enthusiasts.
If I were an art or design movement I would be…
Shaker Art Movement because of its guiding principles of simplicity, utility and honesty.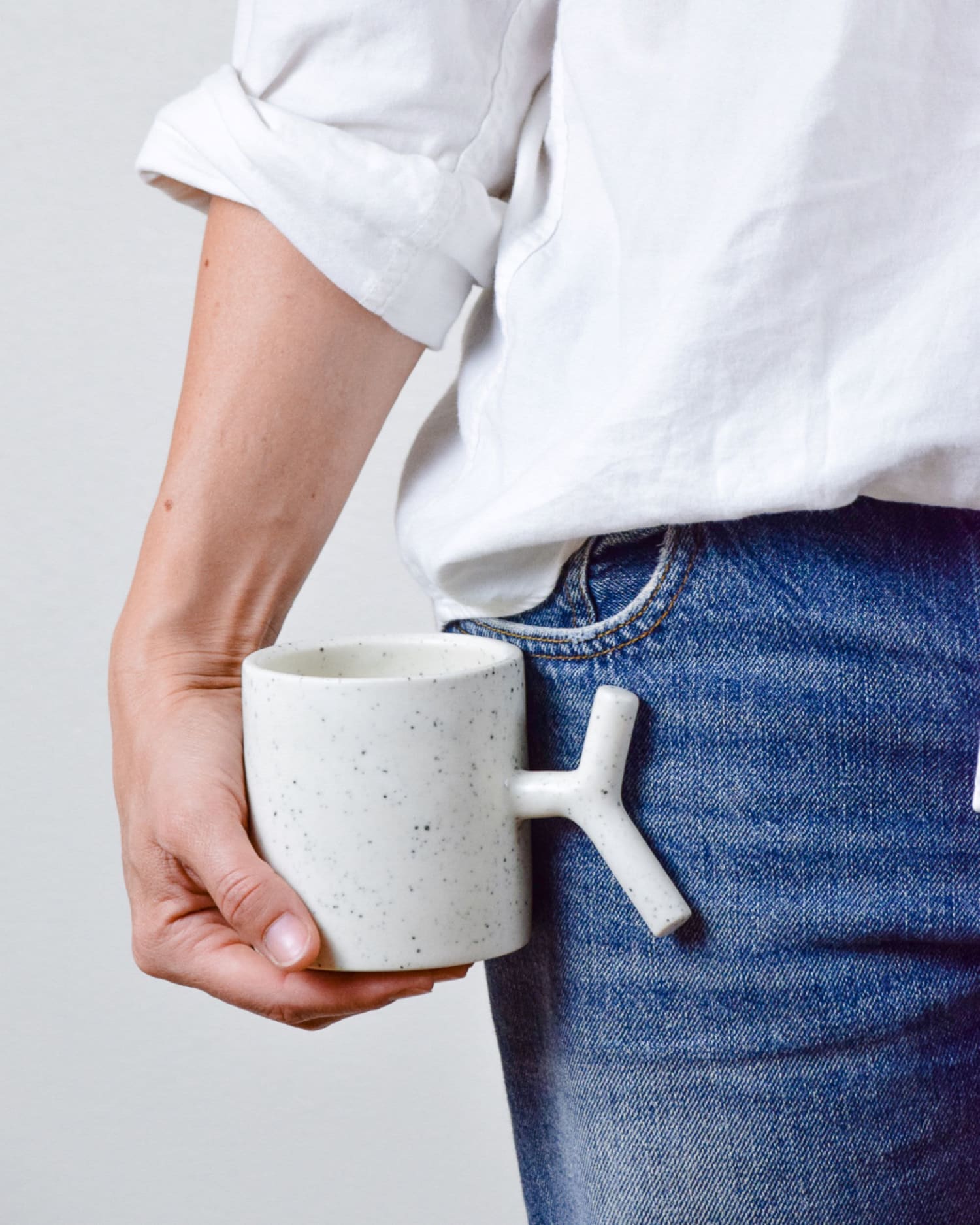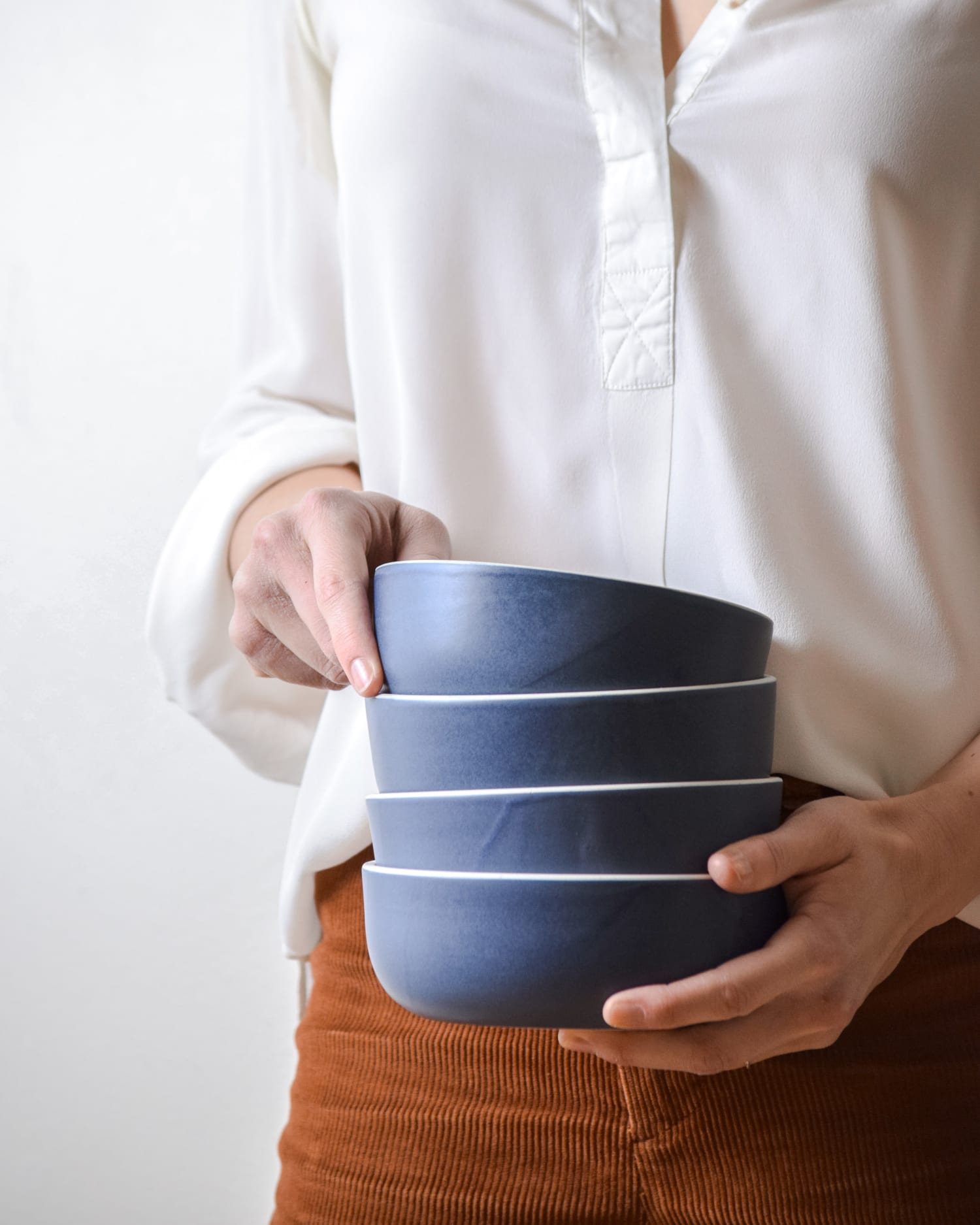 If I could only bring one tool to a desert island it would be…
If I were marooned on a desert island, I would bring a water filter, fire-starter and a good book. Art is possible to make anywhere if you're inventive enough, even on a desert island.
My favorite Creator on Wescover is…
An item on Wescover I admire is the Mariposa Standard Chair from Fyrn. 
My creative business is…
A solo venture (just me).
Like organic materials, these ceramics are intended to wear over time. This adds another layer to the pieces, as they will change and eventually turn into something entirely new. This constant evolution of the pieces parallels Kate's every growing creative process. She is constantly on the lookout for new ways to experiment with clay and create one of a kind items.