Basile Studio's Interior Design Perspective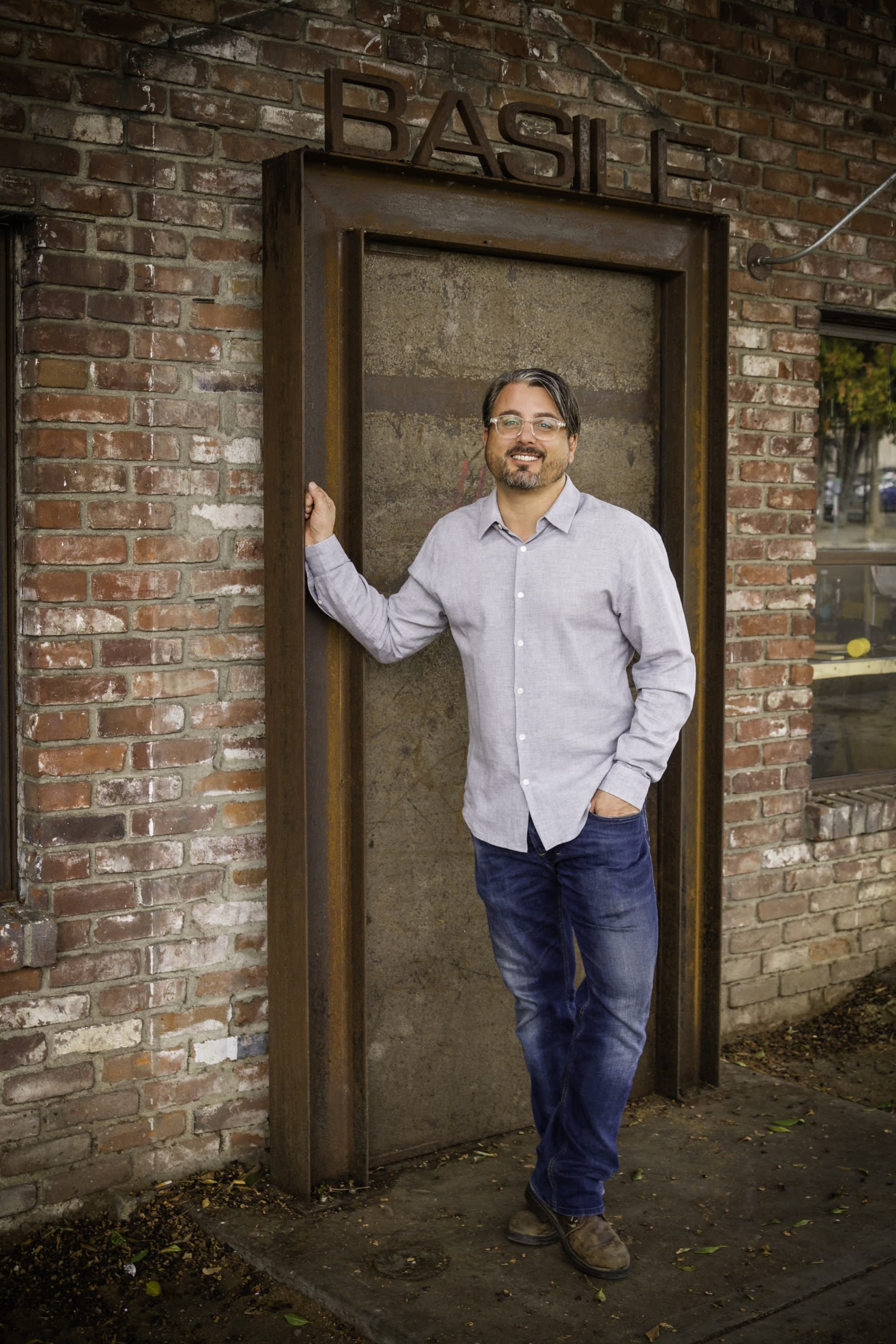 Looking for a fresh take on interior design? Meet Paul Basile of Basile Studio. Based in San Diego, California, Basile Studio creates interiors and original elements composed of an eclectic mix of Modern and Minimalist design with an overall Contemporary-Industrial vibe. Paul's team doesn't stray away from using original color palettes and classic design elements— thus, their industrial-chic creations are in a class of their own.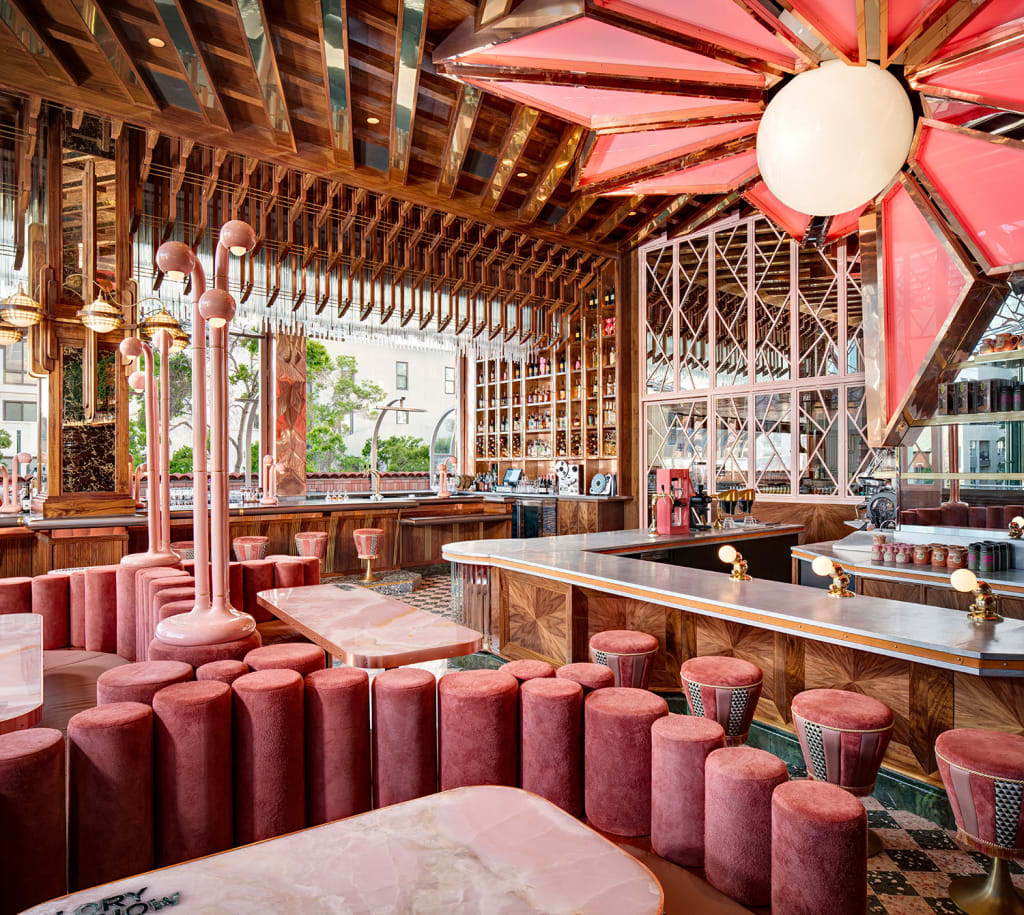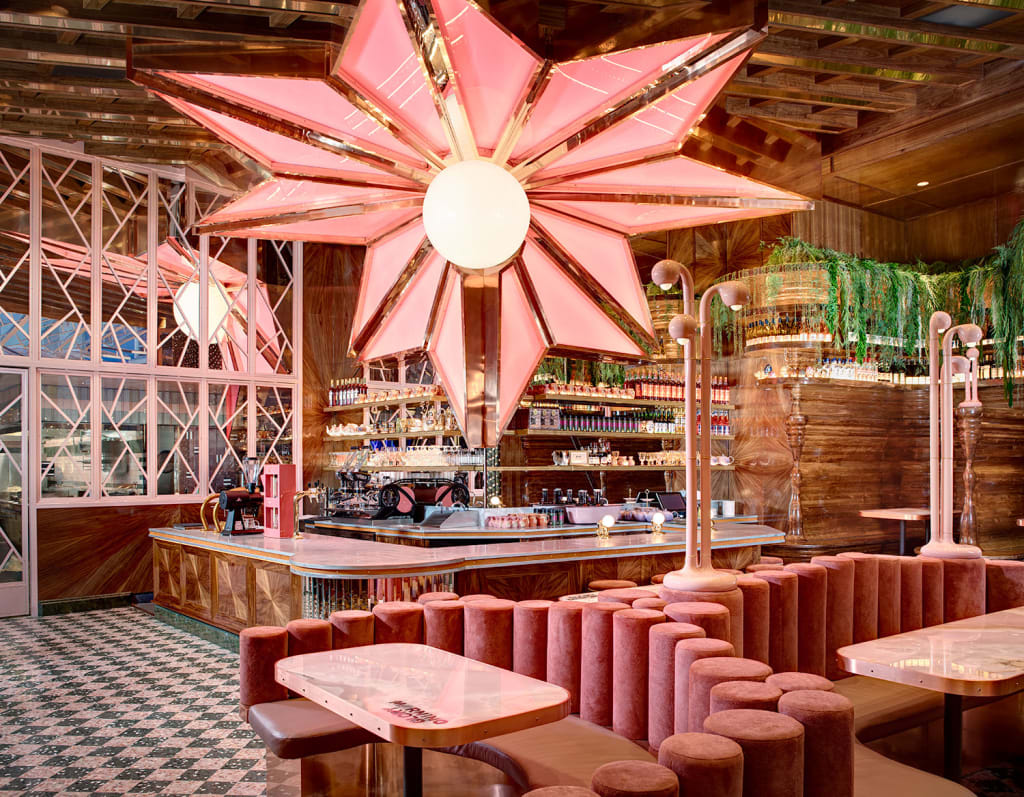 Paul prioritizes unique design components to make sure all Basile Studio spaces are one of a kind. The moment you walk into a space created by them, it becomes evident that everything about the design is original. Becoming a melting pot of several different design styles. Some even feature Neo-Art Deco inspired décor, like pink velvet booth seating and starburst light fixtures.
In addition, Paul often opts for tangible objects that have an interactive aspect, meaning his spaces come to life around guests. This adds another special tier to his interior designs, making visitors feel like they have been enveloped by the design of the space. This helps to create the best possible experience for guests.
In terms of working with other designers, Paul does enjoy collaborating with other Creators. However, he himself is an interior design visionary. Constantly coming up with new and exciting designs, he prides himself on making his client's dreams come to life. What's more, he does this by incorporating the craftsmanship of local creators and designers into his work.
Keep reading to hear what Paul had to say about his novelty creative process and see examples of unmatched interior design...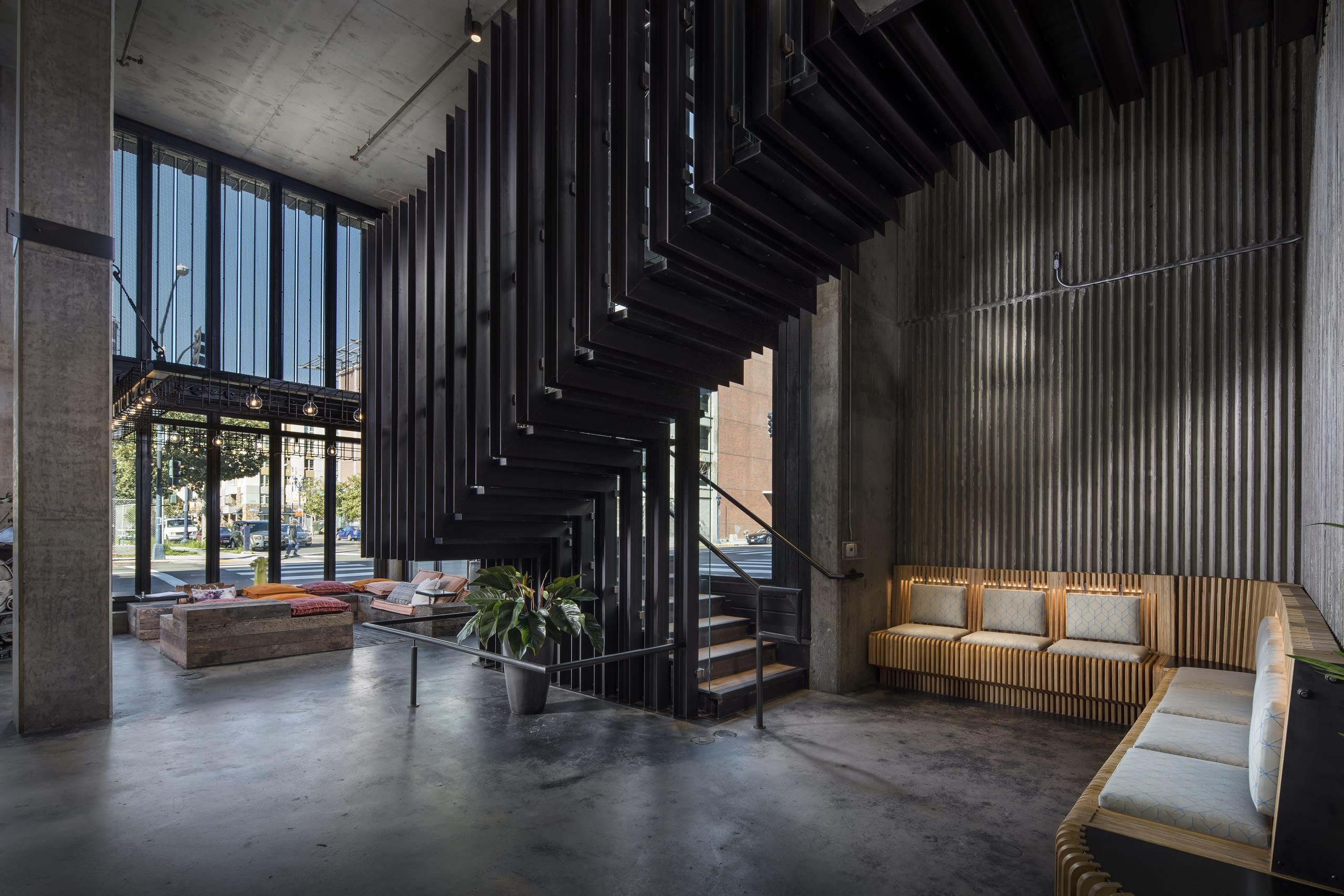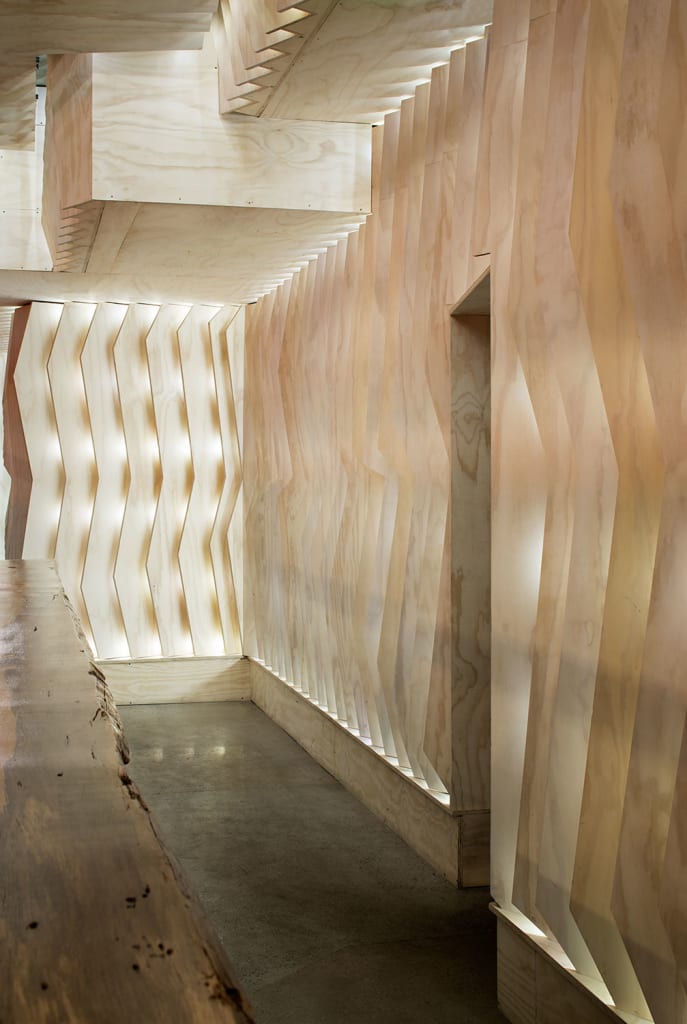 Not everything in a space has to be designer, but we all hope to have at least a few special pieces… What unique or custom elements of art/design do you think are worth it?
"Everything! 'Unique' and 'custom' does not always have to mean overpriced. We have full design and fabrication in-house, which allows us to address an entire space with efficiency while maintaining a respect to budget. Every item should feel like it belongs only there.
We do often prioritize items within a space based on how visible or tangible they are to a guest, or if they can offer an interactive experience. For a close-up guest experience, we typically think of unique upholstered seating, tabletop designs that complement the dining experience, and custom lighting fixtures. For feature items we consider items like operable overhead bar shelfs, large operable storefronts, or interactive LED light walls that can engage guests and create that photo moment."
What aspects make it challenging to find unique art/designs?
"The challenge when working with any creator, in any environment, is making sure the design intent is carried all the way through; from prelim sketches to final build and installation. We've worked very hard over the years to bring many artists and creators in house. This has allowed us to have open and constant communication. Ultimately this keeps the design intent true while learning new processes along the way."
How often do your clients request something unique or custom?
"When clients approach us it's typically because unique and custom is all they want. We at Basile Studio enjoy finding design solutions that are not only beautiful but offer a better use of the space for the user. Our end goal is to offer 100% custom design that performs well while simultaneously benefiting our clients' business model."
Does buying unique make a positive global impact? How do interior designers play a role?
"We view custom design as not only an investment but a commitment to creating timeless spaces; ones that elevate the user experience and create connection. Our role is to bring a variety of local craftsmanship that bring unique detailing and technology together into one element."
Do you have any advice for Creators who'd love to connect and collaborate with designers like you?
"Whenever there is any type of collaboration, the more communication the better. At all levels of design and fabrication, all parties should share their process. We relish in the details and thrive when we learn how to better refine a process."
What are your top 3 favorite Creators on Wescover?
Neptune Glassworks, (Lighting and Glassware Designers & Fabricators). They produced the tower lights on the tables at Born & Raised in San Diego. They were great to work with and as excited about custom design and details as we were. The lights are glass rods with a brass structure and best part… they are touch sensitive with three light settings.
Concrete Collaborative, (Tile and Stone Designers & Fabricators). Our local go to provider for custom concrete terrazzo tile. They have a great series of available product but thrive on custom designs. They always come through with a great mix of color and style to match our projects.
Fireclay Tile, (sustainable tile company) We appreciate the handmade nature of these tiles. Made in California.
Today's interior design takes many different shapes and forms. We love Paul Basile's designs because they don't conform to one single style. Instead, multiple aesthetics merge together to create a symbiotic balance of décor. This allows design inspired by art and design movements of the past and present to shine!