ALINE Architecture Concepts: Craft, Community, Collaboration
ALINE Architecture Concepts is a Scottsdale, Arizona based company making waves in Industrial and Modern architecture and design. Their ultimate goal is to inspire those who experience their spaces. They accomplish this through hard work and planning, and by carefully recreating the visions of their clients. By doing so, they create a sense of community among designers, business owners, and the public alike. 
This tight knit team strives to create unique spaces that leave a lasting impression. They have worked on residential projects as well as commercial spaces, so needless to say their work is extremely versatile. They can adapt plans to meet the needs of a space, and always put quality at the forefront of their designs. Even more, they work hard to make sure each design has its own strong narrative. In essence, these spaces tell a story.
As mentioned, ALINE brings the visions of their clients to life. The results? Warm, inviting, jaw dropping spaces. Furthermore, their business plan is air tight and strict, allowing them to complete massive projects in a timely manner. They are popular for their ability to craft their client's personality into spaces. Therefore, each design is an original conception. 
ALINE Architecture Concepts prioritizes craft, community, and collaboration, making them a standout architectural firm with the ability to make design dreams come true. Hear what they had to say about their amazing team and the process behind their designs.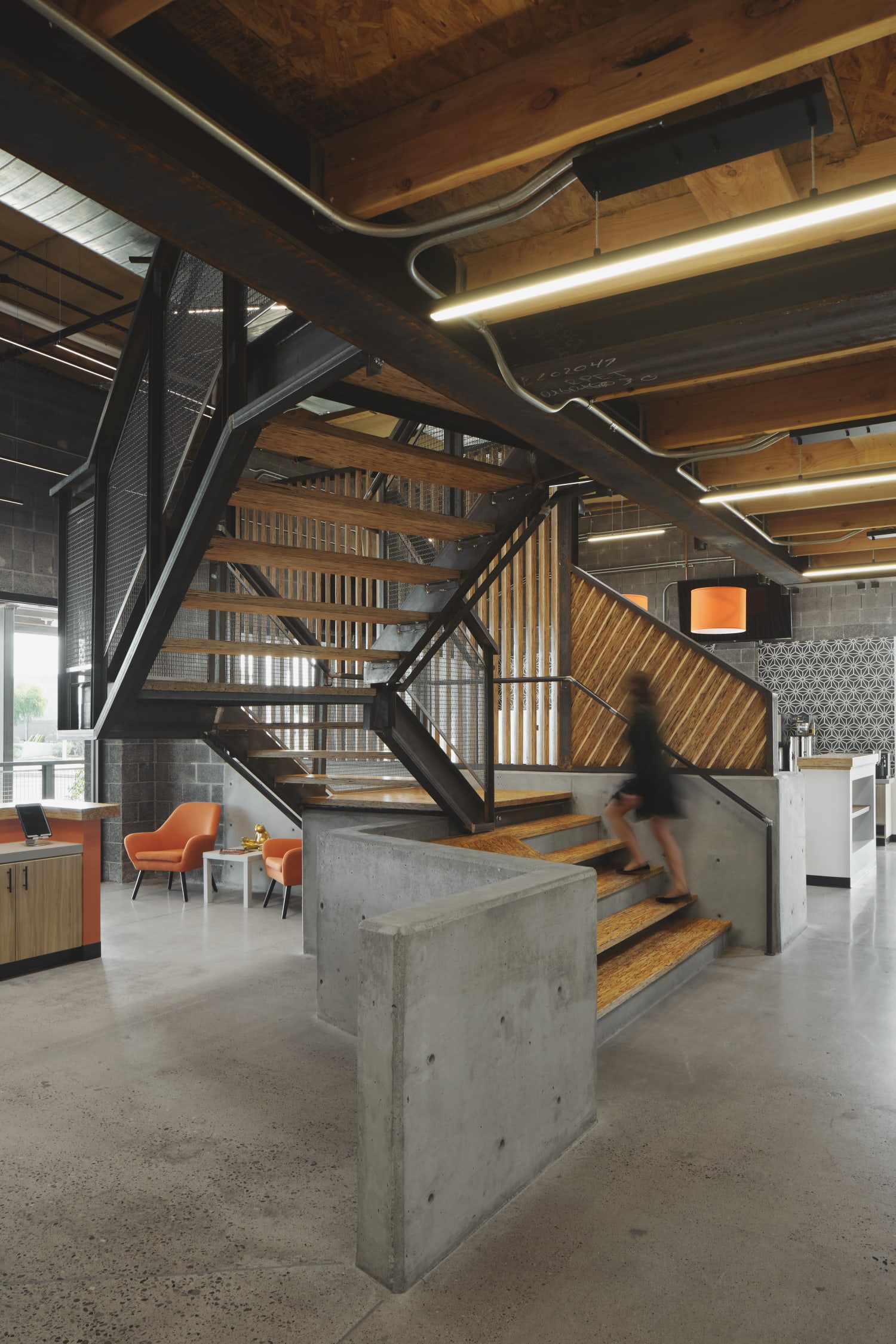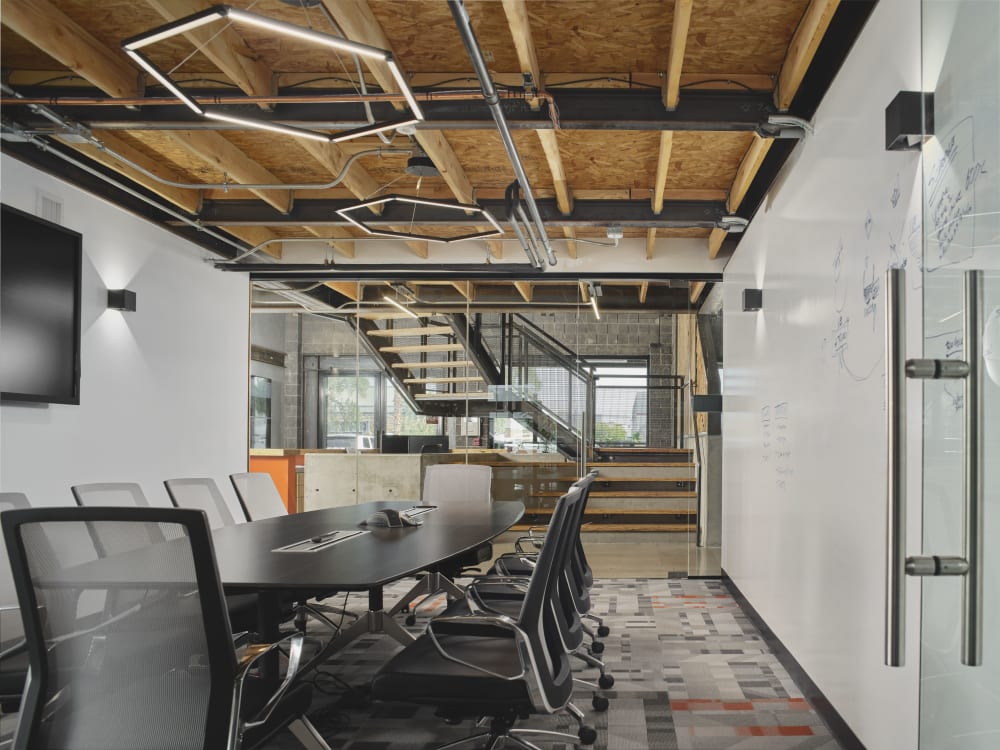 What's unique about your work?
ALINE is an architecture firm that is driven by a mission to craft meaningful environments that inspire people and their communities. We've been fortunate to work on hundreds of commercial and residential projects throughout the Valley, including more than 150 restaurants.
I believe what sets us apart is the value we place on craft, community, and collaboration. We promise all of our clients and partners an honest and transparent experience while capturing their vision through creative and practical design.
What do you want people to do or feel when they encounter your creations?
I want my customers to feel they are using or displaying a piece that is unique
Architecture is the background for us that serves a larger purpose. We want our projects to standout for helping people, the community, the environment, and more. We want people to understand that narrative when they experience our projects.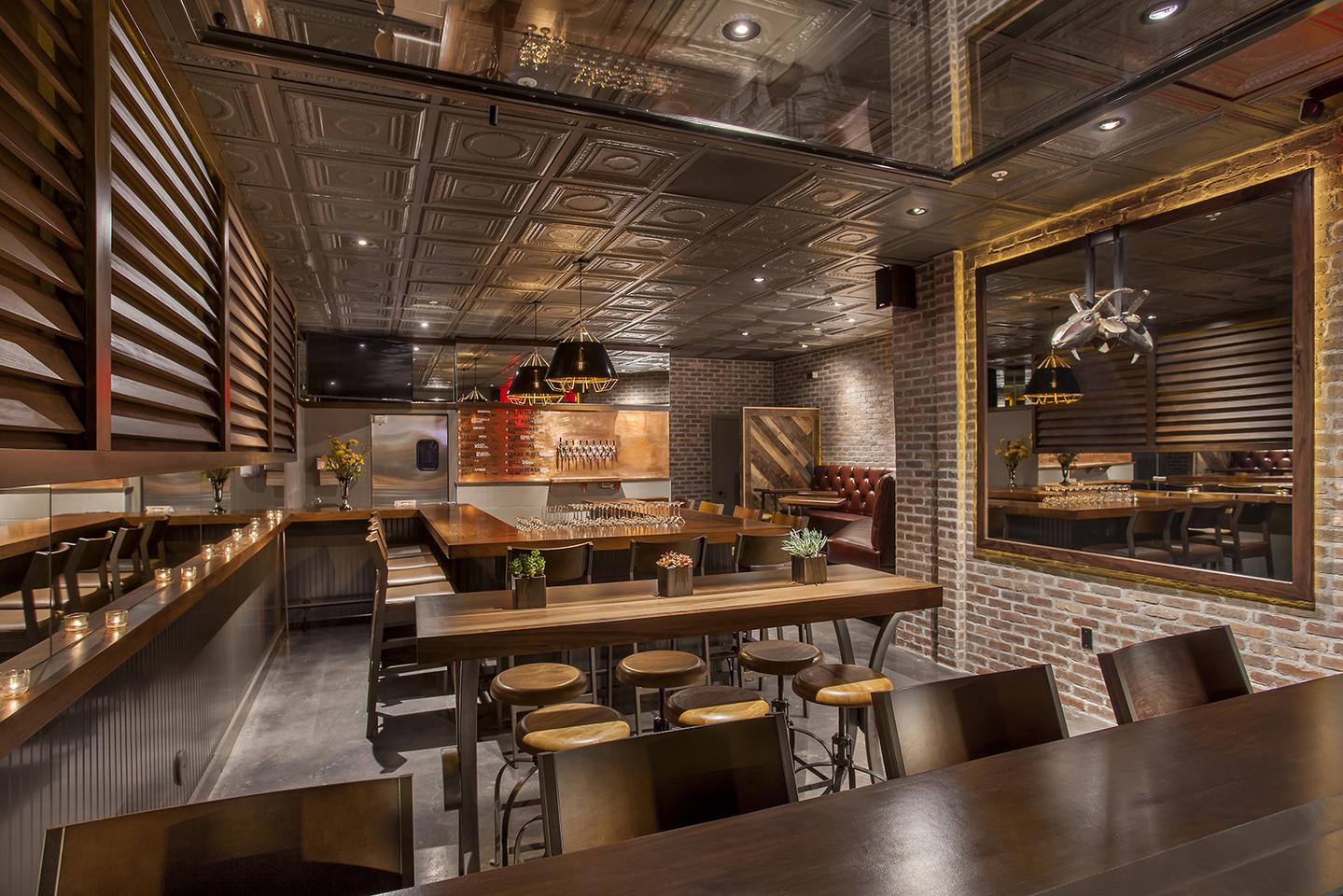 What funny moments, unexpected surprises, or obstacles have you encountered?
Business started as a rollercoaster, but by learning and growing each year we've learned to better control and enjoy the ride. At times you are very busy, and other times very slow. At times your projects are successful and enjoyable, other times they have issues and frustrations. We had to learn patience and to focus on the great things happening, not what we thought were issues. Most people who go into business are expecting and wanting their ideal clients, success, and money to happen quickly. It doesn't work that way. If you want to build a successful and sustainable business you must constantly refine it, learn from mistakes, and build upon each success. For us business has been a good, steady incline of growth and profits each year. We started from scratch so we had to learn how to make the low budget, fast projects happen successfully first, then over the years the new clients who saw our efforts, honesty and good work started having higher budgets, better timelines and more reasonable expectations. Then, with our experience, we started defining what budgets, timelines and expectations are needed upfront to vet the clients and projects. Now, when we meet with clients, we can quickly assemble estimates, full project schedules and educate them on the process needed for a successful project. 
What motivates and inspires you?
Inspired architecture is about listening carefully to your surroundings. It's fueled by deeply understanding people's needs and then crafting a positive solution to those challenges using our talent, skill set and the materials nature has provided us. 
What makes a space special?
CRAFT.
Architecture and Design is not just our job. It's our passion. We all have the highest respect for our craft and we strive to hone it each and every day. We believe great architecture is stripped to its essence—that it celebrates raw and local materials while highlighting unique details, not hiding them. We approach our work with a discerning eye for balance in design, on everything from the actual structure down to the landscaping, finishes and systems. We find fresh ways to honor the architecture's history by updating materials that are local and sustainable, and those that we know will have a better, longer-standing performance over time. 
How did you discover Creators (designers, artists, makers, etc.) and keep your community growing?
COMMUNITY.
We want to support local on every scale; environment, people, products, and materials. We love when our work can contribute to a positive impact within our community, whether that means transforming a building into a new neighborhood hub, donating our time and services to a worthy local cause, or supporting and collaborating with local businesses. Currently, we are working with Rosie's House, a local nonprofit that gives underserved children the opportunity to learn and play music, by donating our time to remodel their building near Downtown Phoenix. In this project, we are dedicated to working with local artists, tradesmen, manufacturers, material suppliers and engineers.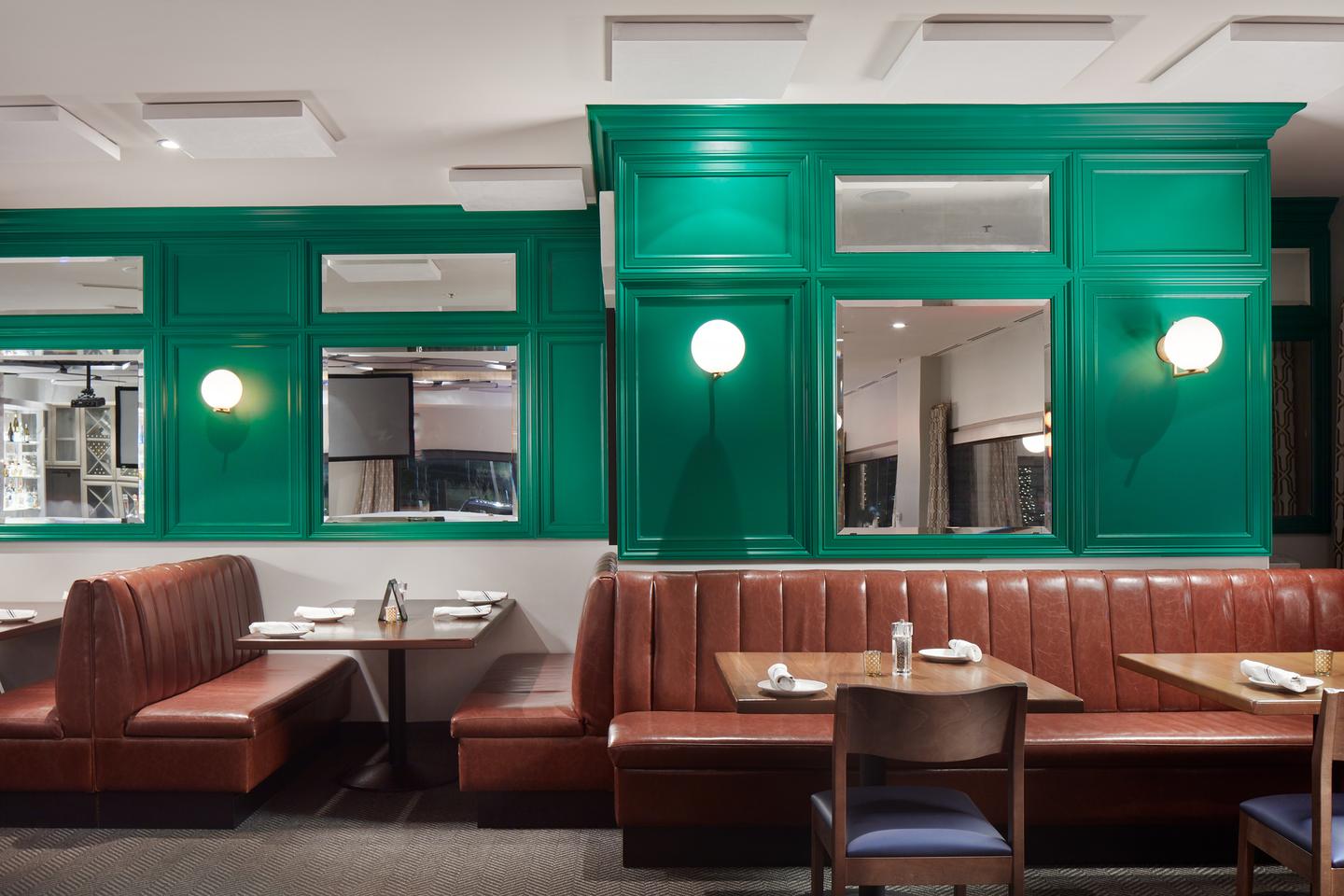 When Creators work with Interior Designers, what elements of your collaboration best compliment each other? Any traits or commonalities that excite you?
COLLABORATION.
Over the past 10 years, we've built a strong network of reps, consultants, contractors and craftspeople that all believe in this same approach. We work closely with them to create holistic spaces that are integrated and cohesive in every way. To respect our craft means that we must respect the craft of others as well. We never claim to do it all and we're supportive of the incredible people involved.
Is there an essential mix of talents you need to create a space?
An amazing team. We chose the name ALINE—not our own names—because a project's success isn't due to just the principals of a company, but rather the entire team of people who work on every step of the journey. ALINE is a play on the words "align," meaning "to give support to," and "a line" signifies the singular mark in a process that's needed to start and create something whole.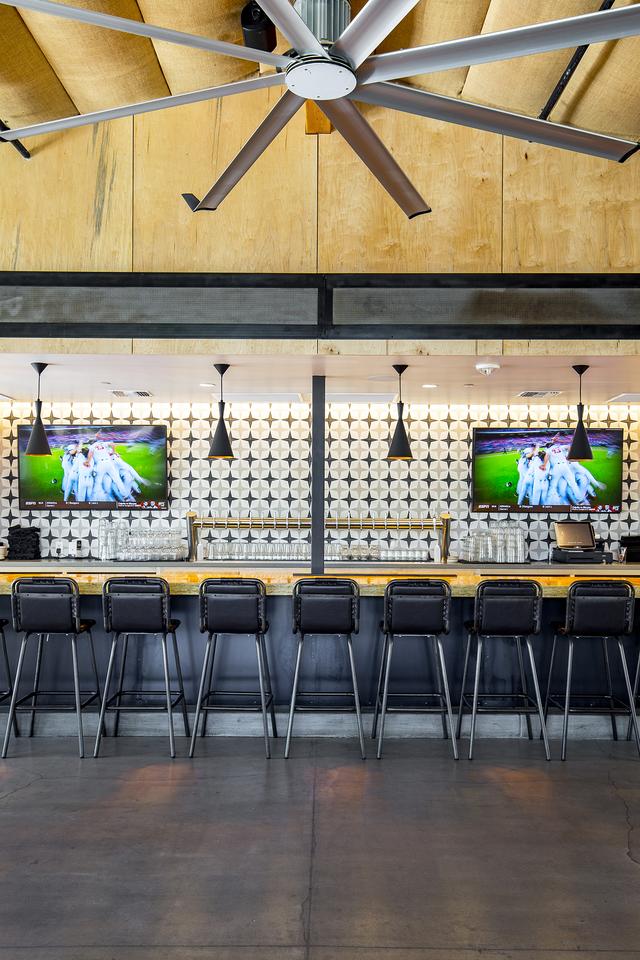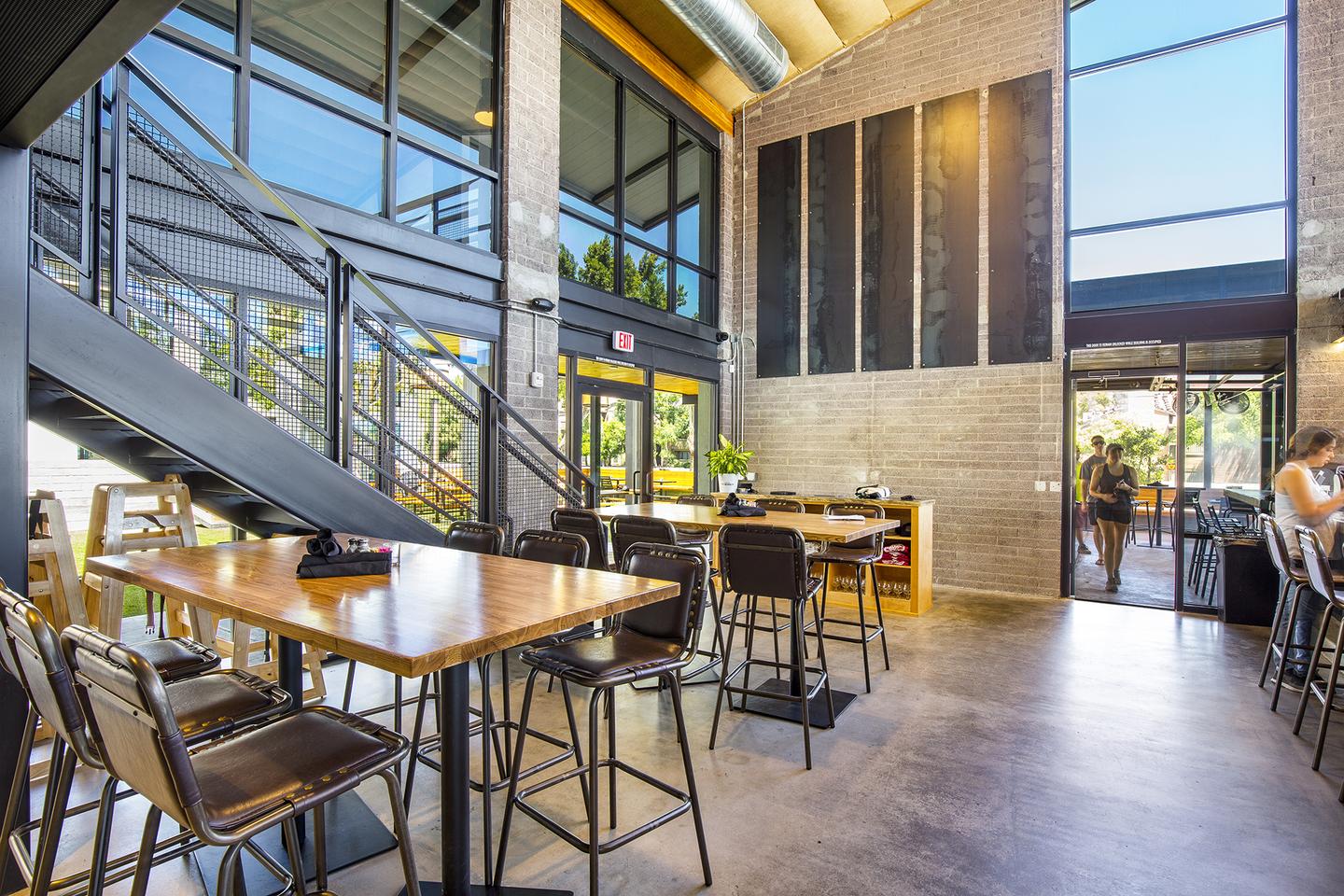 Unique spaces are just around the corner. Explore all of the innovative designs by ALINE Architecture Concepts for an immaculate blend of Industrial style, high quality design, and dynamic teamwork.
See all Architecture & Design by ALINE Architecture Concepts on Wescover >