Erik Linton's Art Brings Nature to the Forefront of Design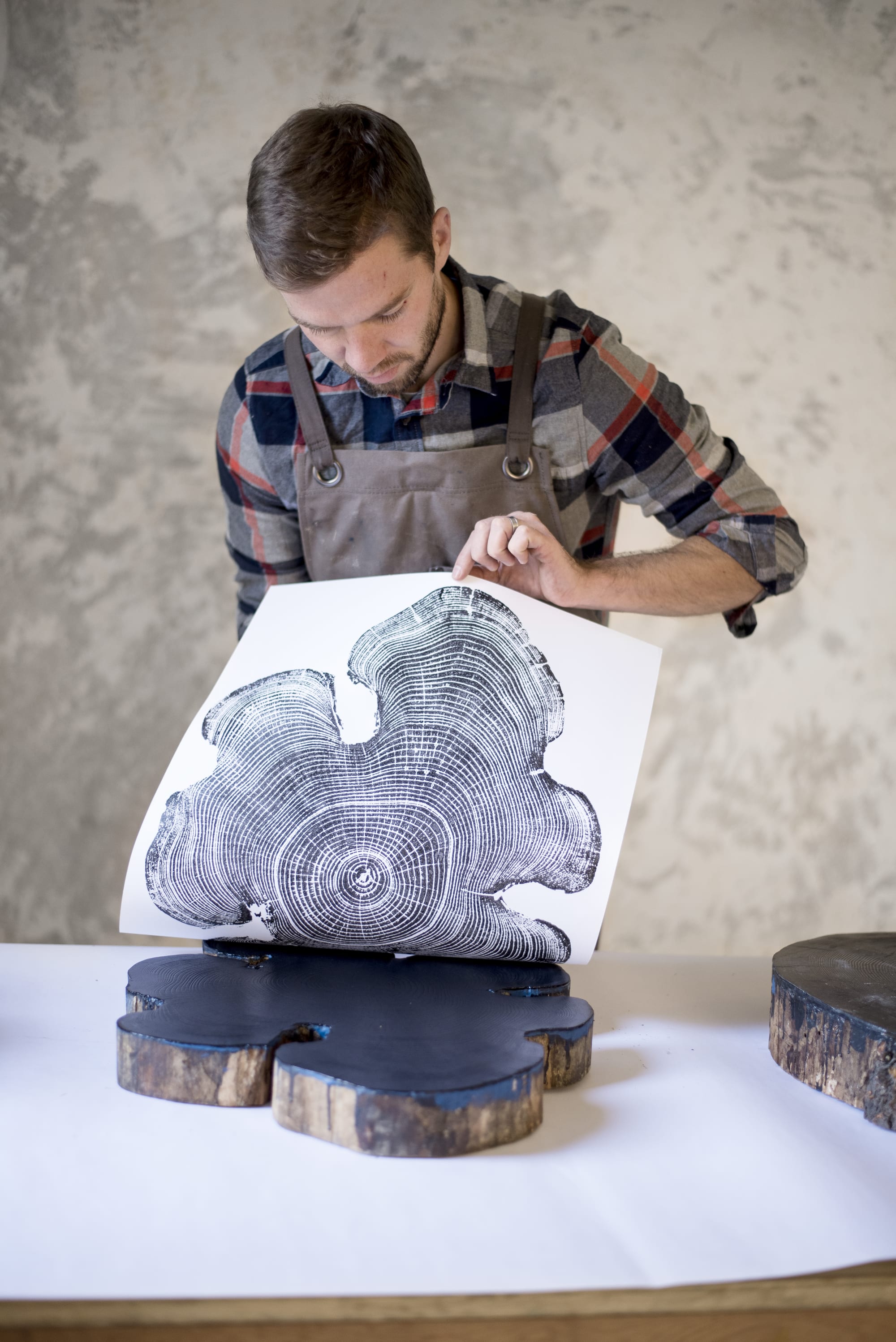 Locust Tree Ring Print by Erik Linton at a Private Home in Athens, OH >
Name: Erik Linton
Hometown: Salt Lake City
Current City: Hyrum, UT
First source of inspiration/style: The outdoors. I grew up at the foot of the Wasatch Mountains and drew inspiration from nature. 
Erik Linton's art is an expert combination of nature and minimalism that provokes in-depth reflection. Interestingly, this Creator doesn't like to limit himself to the category of "artist." Instead, he considers himself a publisher of the natural world. By doing so, his botanical and tree ring prints document nature in a language that predates mankind. 
Language is ever changing. And, amid the steady march of civilization and the changing landscape of time, trees have stood by quietly recording all of history. In this regard, Erik Linton's prints of old, mature trees are a reminder of the great majesty of the world around us.
Did you know that each tree has rings that are entirely unique? In fact, they bear a striking resemblance to our own fingerprints. In this way, they tell historical tales in a secret language. Wide rings denote seasons with plentiful rainfall, while narrow rings represent long dry seasons. In addition, intricate imperfections in the trees expose wildlife from long ago. For example, holes where insects burrowed into the tree's bark to find refuge and marks where birds continually pecked the surface.
Lastly, Erik Linton's work coincides with the ongoing wellness interior design trend. This trend attempts to recenter people around nature amidst the ongoing onslaught of the digital age. It includes interior design cues such as natural materials, artwork that alludes to nature, and clutter free, relaxing environments. These are all key elements to consider when creating a balanced living space. 
Incorporate the natural world into your home with Erik Linton's beautiful and mindful prints, and hear what he had to say about his novelty creative process.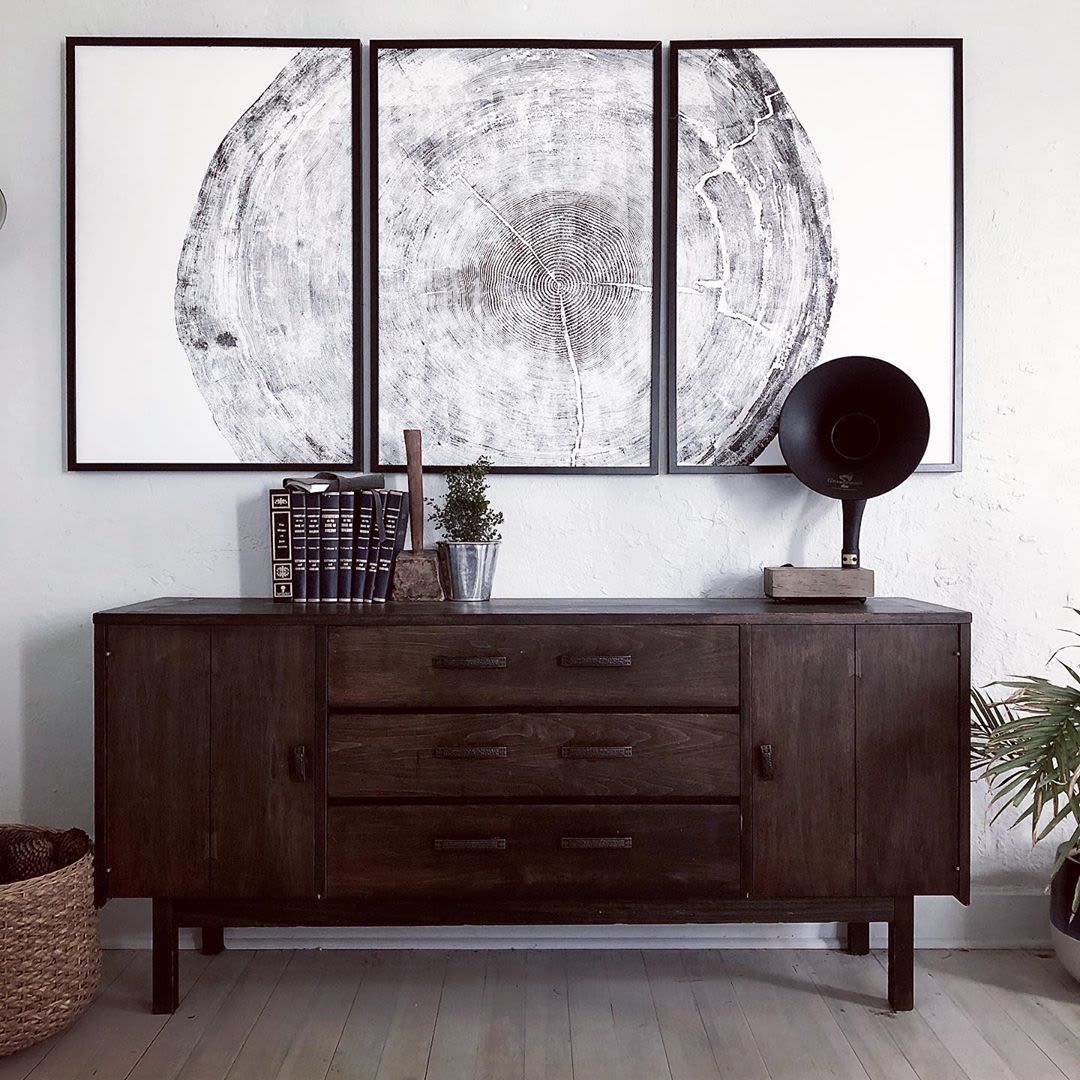 What's the coolest thing about your process?
It allows me to be out in nature. I also love that it is a very traditional process that requires getting your hands dirty.
How is your creative business setup?
I want to connect people with nature and things that are real, as opposed to the time we all have to spend on screens and fulfilling daily tasks that keep us from seeing a more wholistic perspective. In a way, I want my artwork to make people think of their relationship with the natural world around them in order to appreciate simple wonders that we tend to walk by without noticing. I love to think of people counting the rings of a tree and putting their own timeline into perspective. In short, I want my art to cause people to slow down and notice, appreciate, and think.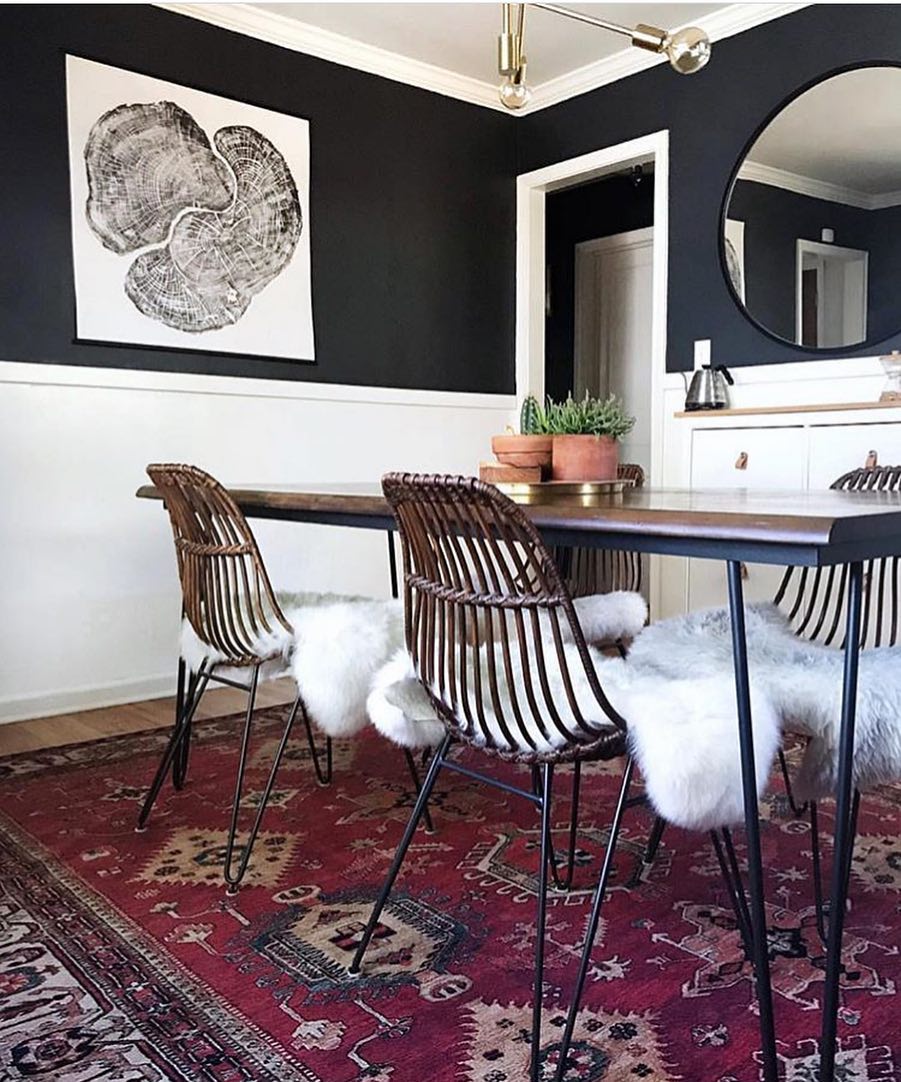 Why do you like being a part of Wescover?
I think original art is important because it is something that lasts. It is a statement of a particular time, place, thought, and individual. I often think about how these pieces of art will last a lot longer than I will and it's one way to leave a lasting message. 
If I were an art or design movement I would be…
A naturalist movement. One where we are making connections between ourselves and nature and learning to see the beauty of the natural world and make conscious efforts to live more sustainably.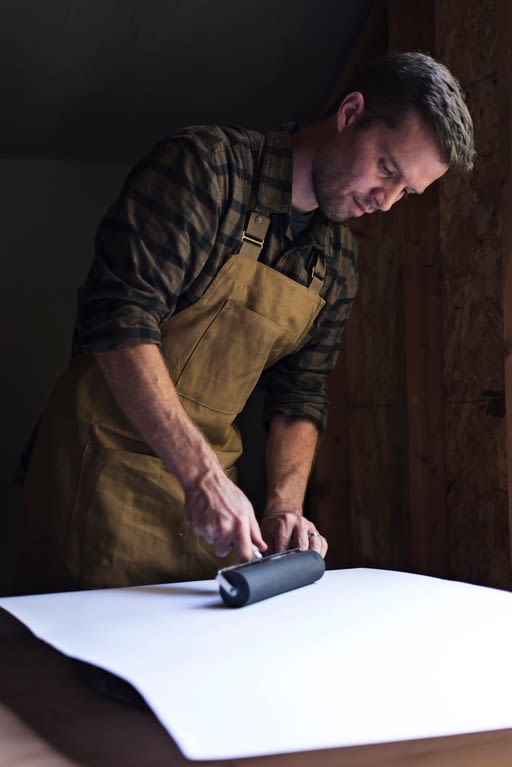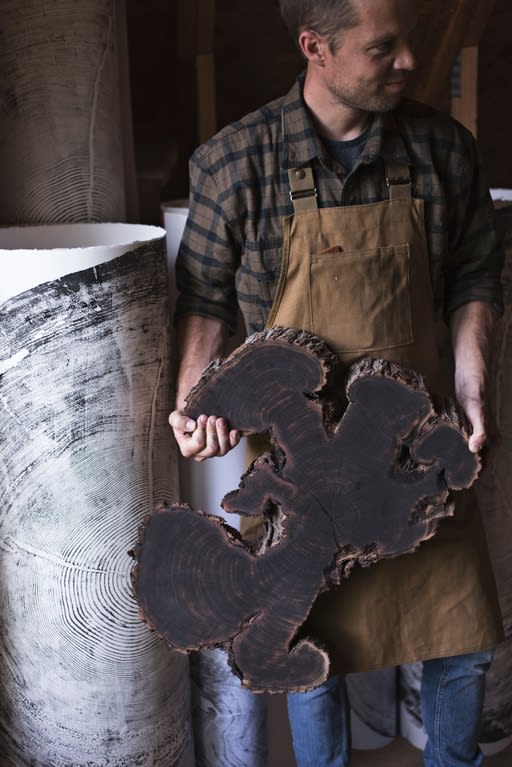 If I could only bring one tool to a desert island it would be…
I would bring a guitar, paper and pencil, and the book Dandelion Wine. 
My creative business is…
A solo venture (just me).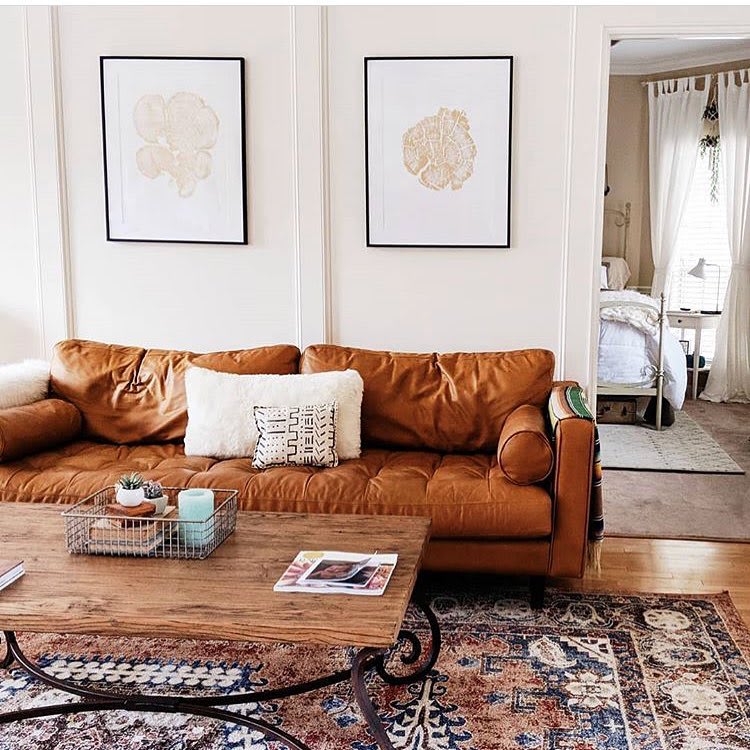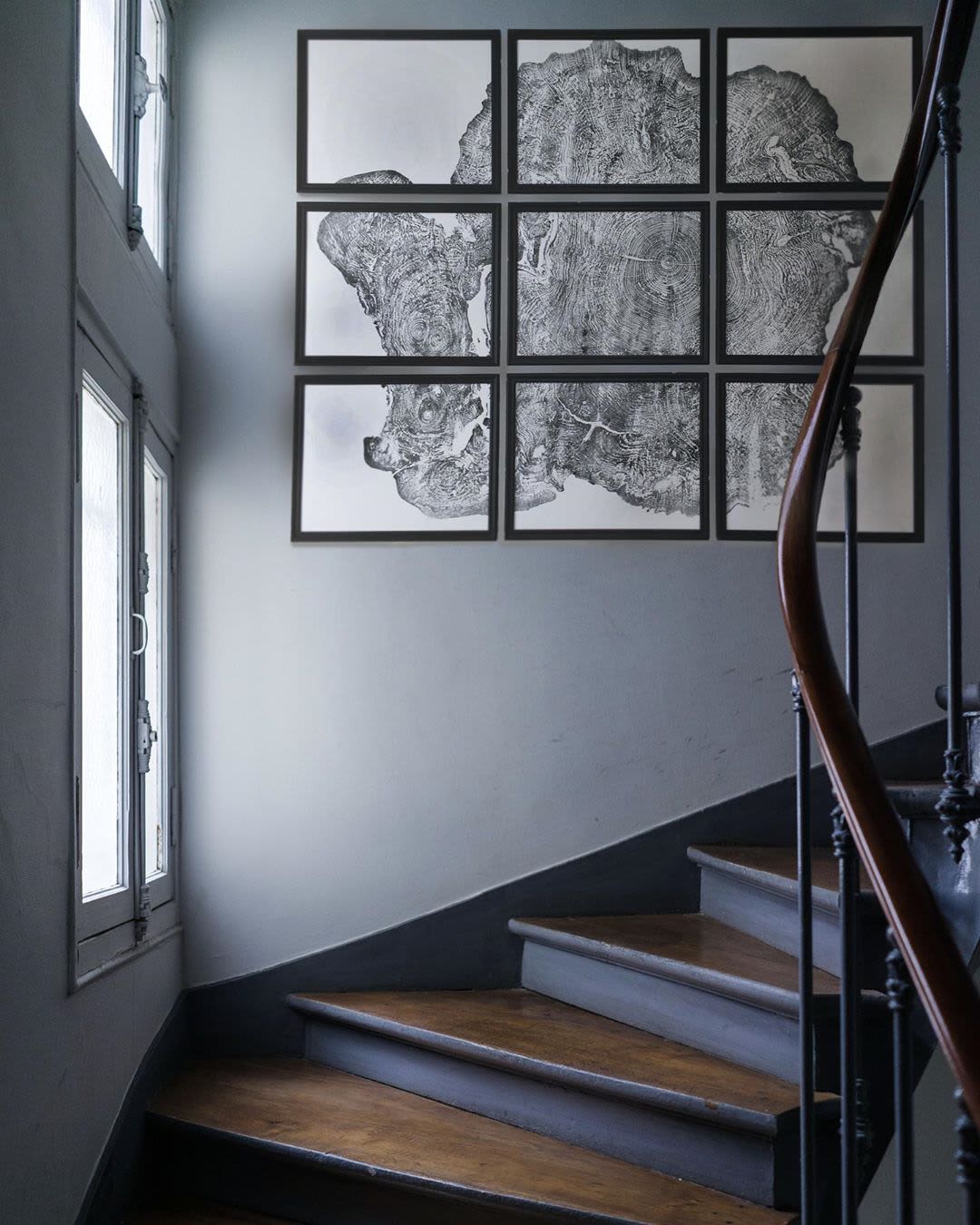 Erik Linton's tree prints represent recorded history separate from the fleeting whims of today's society. It's true, trees transcend time itself. They represent strength, standing tall, and are a beautiful reminder to slow down and appreciate the present.