Cóte García Ceramics Creates Modern-Rustic Designs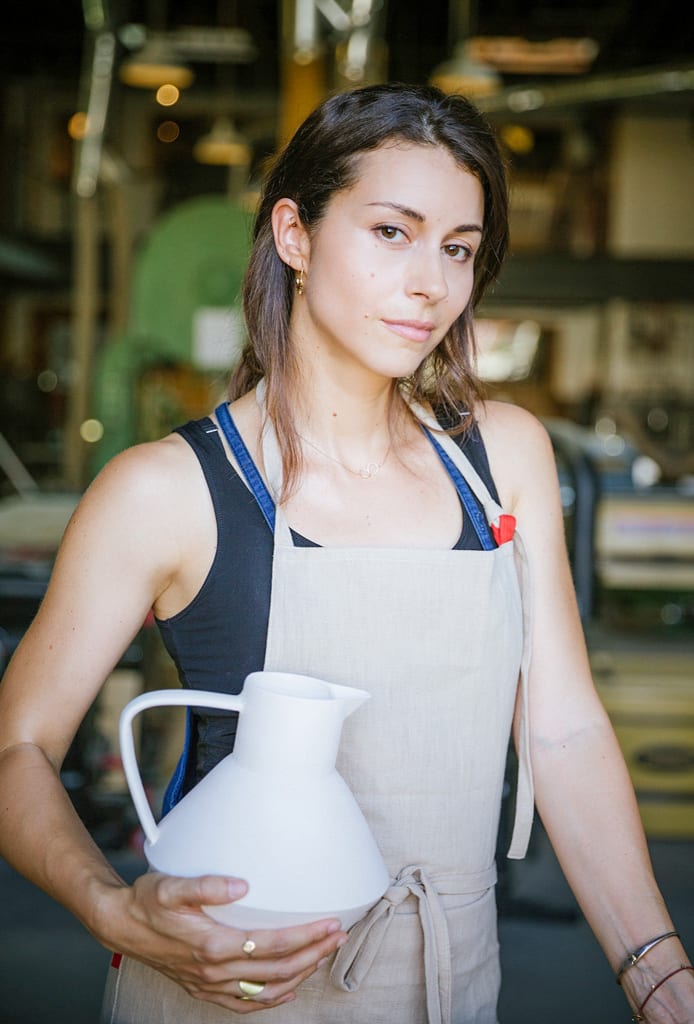 María José, or "Cóte" to her friends and family, is the expert ceramicist behind Cóte García Ceramics. This Creator handcrafts rustic designs with her own modern twist. The finished products are elegant and sophisticated, and the earth toned clay and glazes also offer a warm comfort. In this way, her pieces come to life and shine brightly, often speckled and combined with soft materials like silk to create an original style.
Cóte wasn't always a professional in ceramics. In fact, she used to work as a freelance set designer. However, after going through a difficult period in her life, she turned to pottery as a form of therapy: "I discovered the healing process of clay and it became my way of processing the pain, transforming all the sadness of my loss into something beautiful." Because of this, each piece she creates is deeply emotional and profound, exuding her creative energy and feelings. 
In addition, it is very important to Cóte that her work reflects her Latin American heritage. This process involves drawing inspiration from the warm colors of the Atacama Desert. Also, she loves mixing textures and fibers from ancient cultures, so nostalgia and memories live at the forefront of her designs. 
Moreover, she draws inspiration from her own visions as well as the world around her. Anything that sparks her creative flow of energy will encourage her to sketch out new ideas. It can be a beautifully crafted woven piece, or sometimes just the beauty of nature is enough to inspire her beautiful and artisanally crafted pieces. 
Keep reading to see unique ceramics and hear what Cóte had to say about her creative process.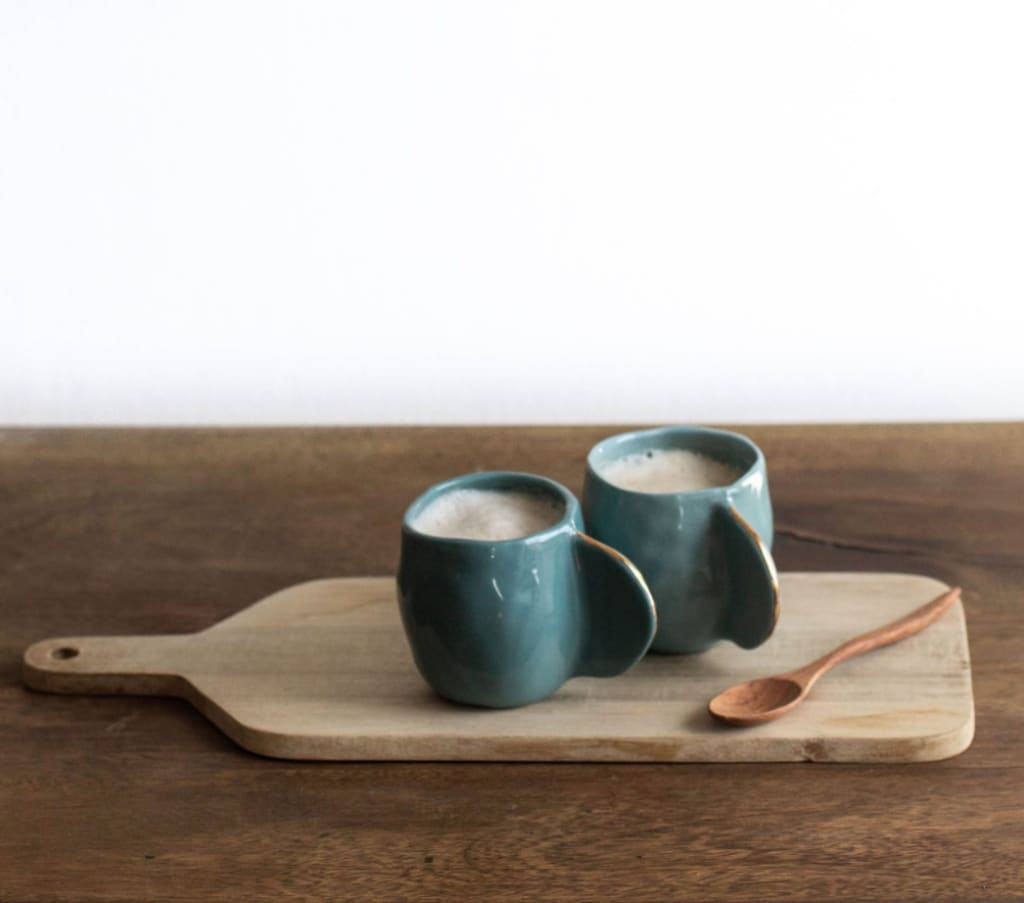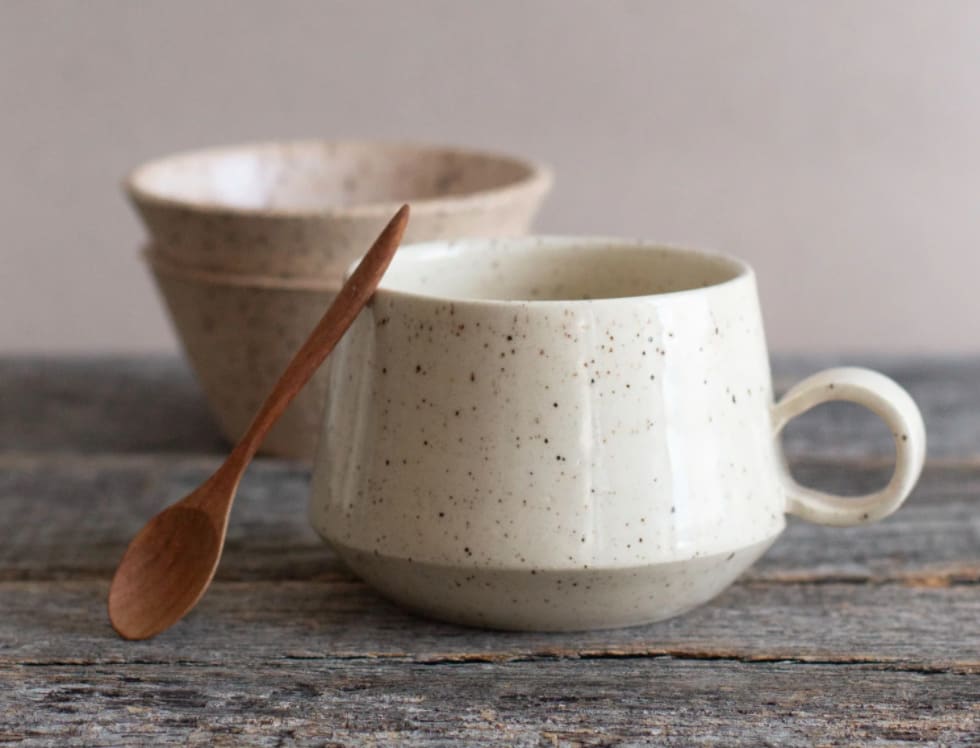 What's unique about your work?
My work has a rustic, handmade feel with a modern twist. I reclaim the geometry of a particular handcrafted pattern and give it shape and texture. I'm deeply inspired by the earthy pastel tones of the Atacama Desert in the north of Chile. I blend these tones with organic fibers so that my pieces render a feeling of warmth and coziness.
What do you want people to do or feel when they encounter your creations?
I want my customers to feel they are using or displaying a piece that is unique and elegant, and that captures the natural beauty of the earth.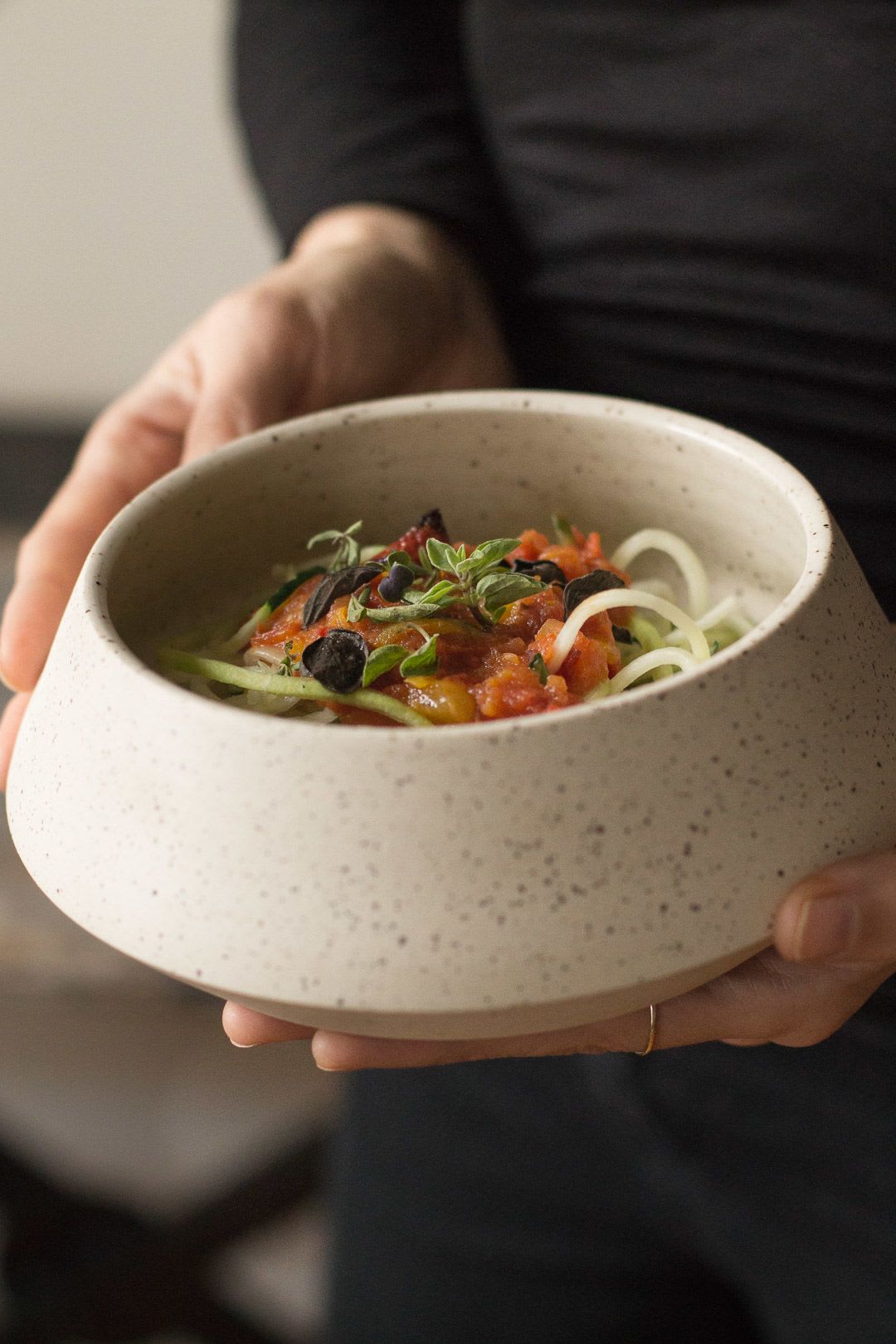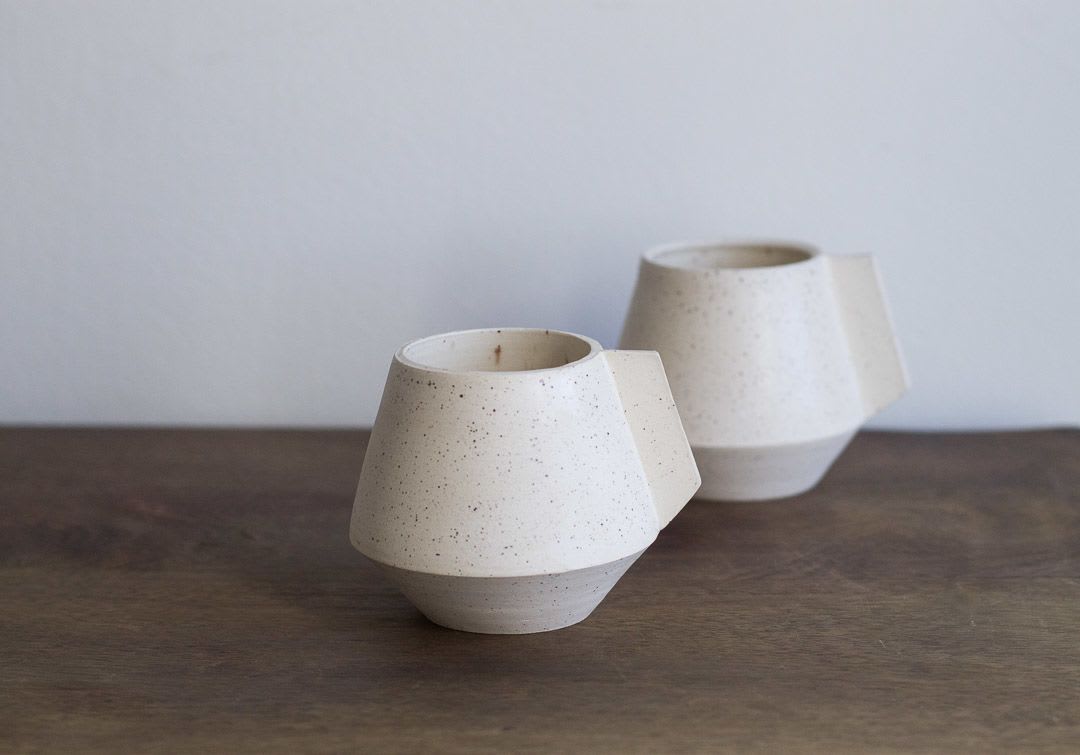 What is your favorite material to work with?
I love when I find stable stoneware that doesn't crack and that blends well with other additives, such as pigments. Rare organic fibers are also materials I love to work with. I enjoy taking two completely different materials and finding ways to combine and redefine them so that they complement each other in texture and feel.
How do your pieces come to life? Tell us one interesting thing about your process?
My pieces sometimes come to me as visions. I can be admiring a tapestry or a beautiful landscape and immediately I feel the urge to sketch. Sometimes I don't have a notebook with me, but I have a great graphic memory. When I'm using the wheel, it is a repetitive, meditative practice. My goal is to achieve a certain thickness, angle, or shape that requires technique and deep focus. I like to vary my methods and sometimes shift to making pieces by hand. The irregularities and imperfections of hand built pieces transmit another kind of beauty.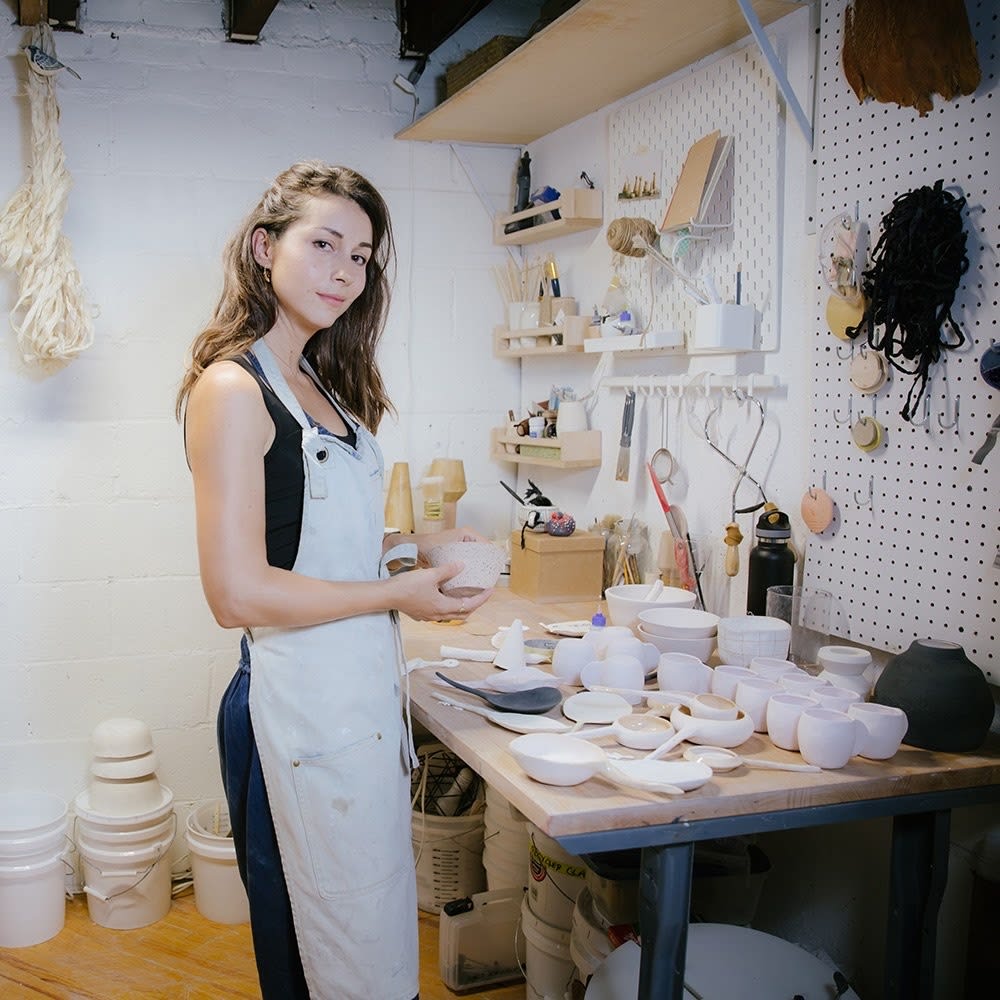 What funny moments, unexpected surprises, or obstacles have you encountered?
One major obstacle I first encountered in the beginning was the amount of shrinkage in different clay bodies. And if I wanted to replicate one product in a different material such as porcelain or stoneware I had to try several times until reaching the right proportion. One unexpected surprise was when I purchased a pigment color that, due to certain irregularities with my kiln, turned out totally different but more beautiful than the one I had in my mind. I still use that color in my work and hope it doesn't change to its original tone if I ever change my kiln.
What motivates and inspires you?
Nature inspires me all the time, especially earthy and desert landscapes and the flora that grows in it. I am also drawn to fibers and patterns from ancient cultures.
What makes a space special?
I think what makes a space special are the stories behind the objects I display, or the imprint of a handmade piece. Many times people have told me how they love to see an imperfect mark that shows that my hand made it and that is certainly transmitted through my work.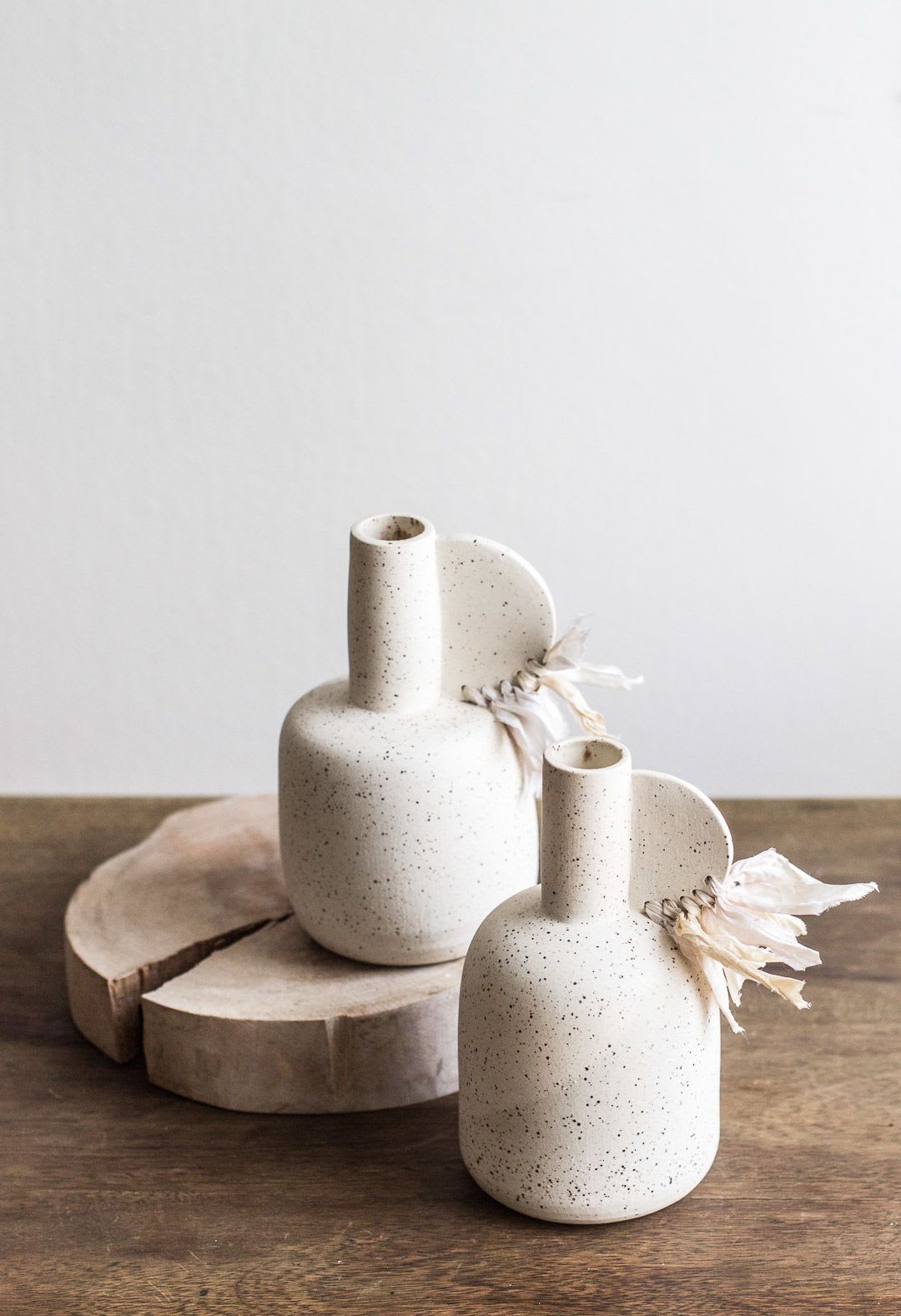 The love and effort this Creator puts into her work is evident from the pieces she creates. Each mug, vase, or other unique ceramic is carefully crafted with extreme attention to detail using quality materials. The results are unique works that become stylish showpieces as well as functional ware.
Explore All Ceramics by Cóte García Ceramics on Wescover >
Explore All Unique Ceramic cups on Wescover >