Keyaiira | leather + fiber Juxtaposes Natural Materials for Unique Designs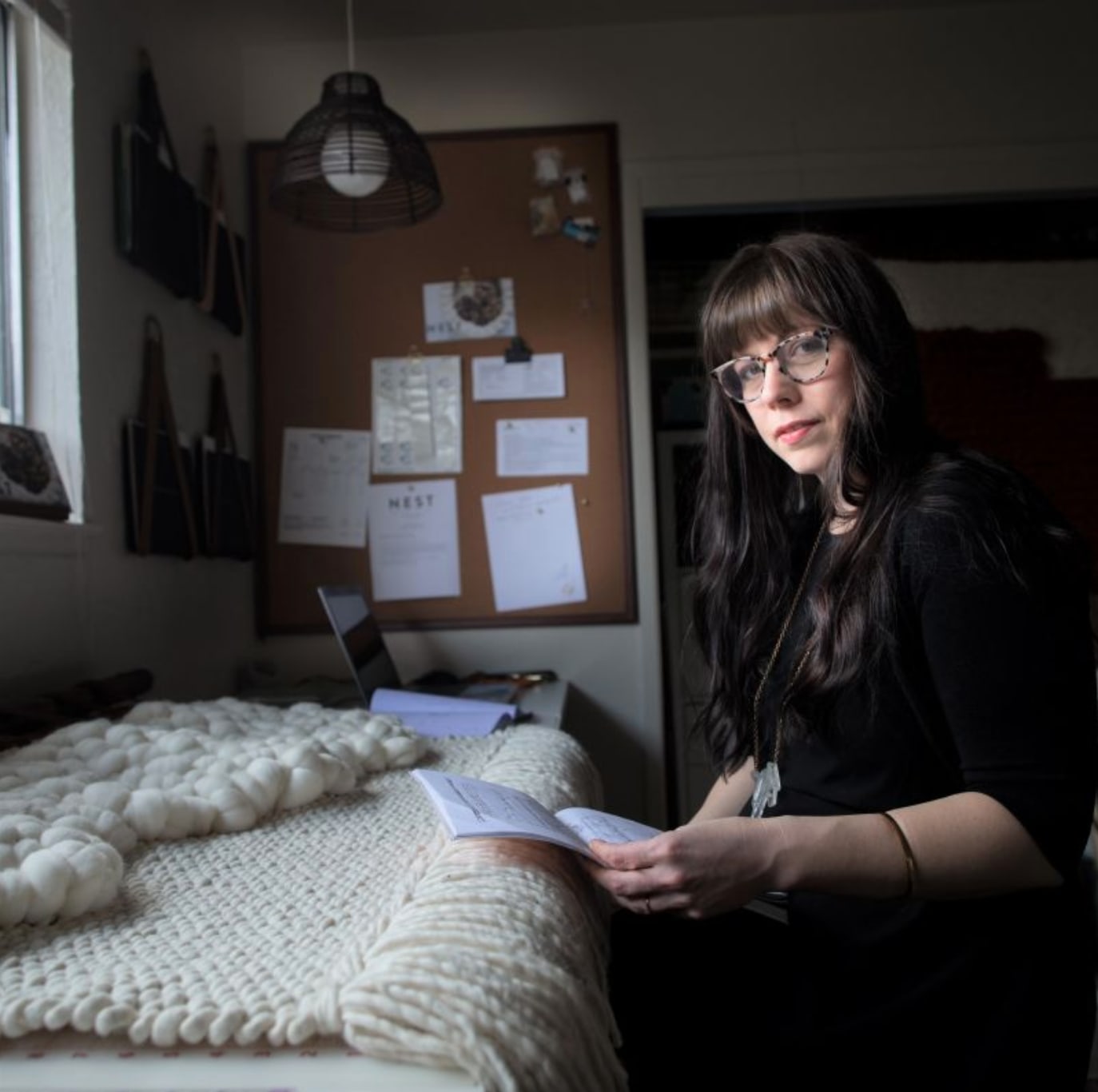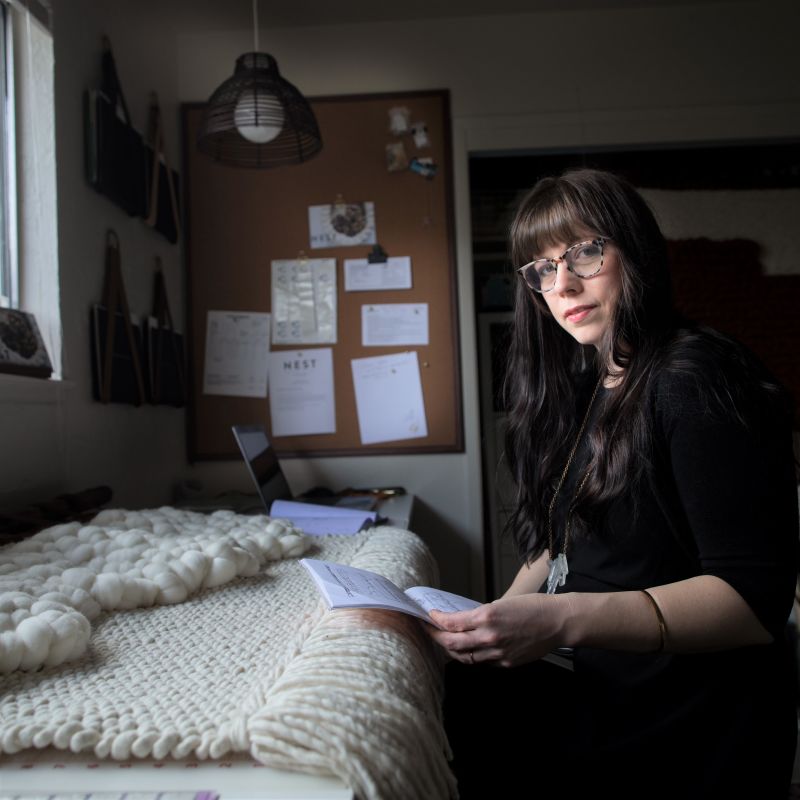 Keyaira Terry is an artist with a bold spirit and an old soul. She is the artist behind Keyaiira | leather + fiber, which creates one of a kind pieces using a unique mix of leather work and fiber art. Her fiber art is voluminous, like fluffy clouds suspended in intricate fiber patterns, and the simplicity of her leather work is classic and striking. 
The use of multiple textures and materials makes her work extremely versatile. For instance, her leather and fiber art works well in a Boho style space, but can also be implemented into many different aesthetics. Her work becomes adaptable, for example, the sleek simplicity of her leather work has a strong minimalist feel to it. Additionally, her fiber art is a great way to add some much needed softness and texture to a minimalist space. 
Even more, her pieces are more than just stylish décor. Most of her designs are also highly functional. Such as her fiber and leather hanging planters that add a unique vertical element to a space. In this way, they are perfect for adding a touch of greenery. Furthermore, in today's environmentally conscious world, designers are taking sustainability and responsible sourcing into consideration. Keyaira's beautiful and functional art brings natural materials into your space. The leather she uses is incredibly durable, as are all of her beautiful and practical designs.
For those looking to simplify their home office, Keyaira's leather file holders offer an attractive way to declutter your desk. With the onset of the work from home phenomenon, making our work spaces attractive, organized, and comfortable has never been more important. Consider one of the many handy items from this Creator to improve productivity or a soft fiber wall hanging for added coziness. 
Explore timeless pieces that will stand the test of time from Keyaiira | leather + fiber and hear what she had to say about her creative process.
What's unique about your work?
Combining unique, simple designs using unexpected materials that are naturally, ethically and sustainably sourced to bring modern sensibility to home decor.
What do you want people to do or feel when they encounter your creations?
I want my customers to feel a sense of pride and quality.
What is your favorite material to work with?
My favorite material to work with is wool roving because it is so soft to the touch and the ideas come together quickly for instant gratification.  
How do your pieces come to life? Tell us one interesting thing about your process?
Most of my designs are made out of necessity. If I cannot find or buy what I am looking for, I decide to make it myself. This applies mostly to my leather work but manifests itself in my fiber work as well. When weaving, I sometimes intentionally create an empty space within my "canvas" and then find a unique way to fill the opening. 
What funny moments, unexpected surprises, or obstacles have you encountered?
I am constantly surprised by the organic flow of my business and the way that opportunities seem to present themselves at just at the right time. I NEVER expected for my work to be in so many peoples homes. I am grateful for that.
What motivates and inspires you?
Most children want to grow up to be firefighters or astronauts, not me! I wanted to be an Interior Designer as long as I can recall. I have used my passion for interior design to develop a home decor based business. 
What makes a space special?
What makes a space special is the care that is taken when sourcing items. For me this means curating a space that has a story behind the objects. There is truly something to be said about having a piece of work that has a story behind it.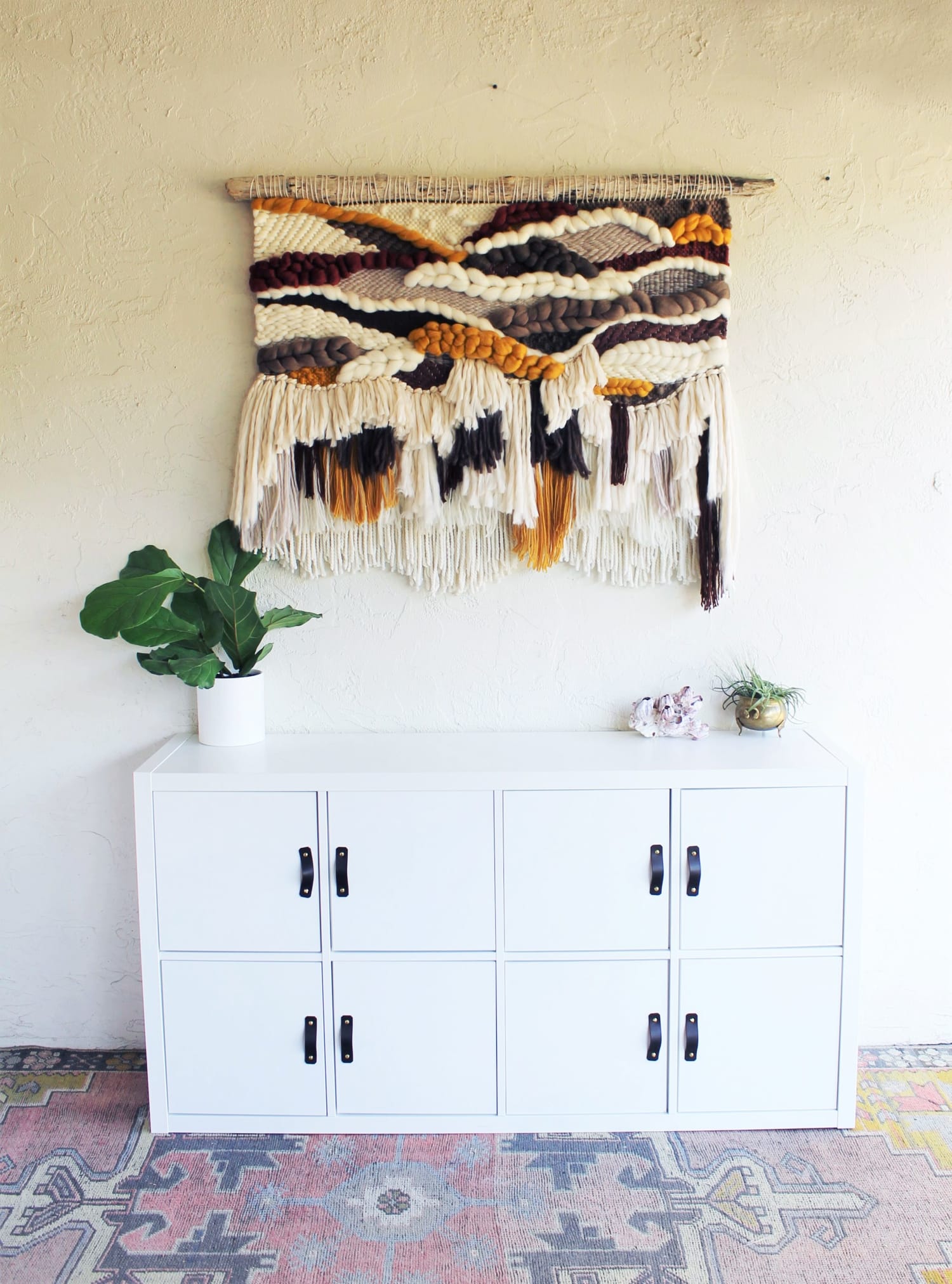 Keyaira's beautiful and functional art is a simple way to upgrade your style. From home offices to cozy living spaces, this Creator has something for every space and aesthetic.