Nisha Tailor Interior Design Creates Bright and Bold Spaces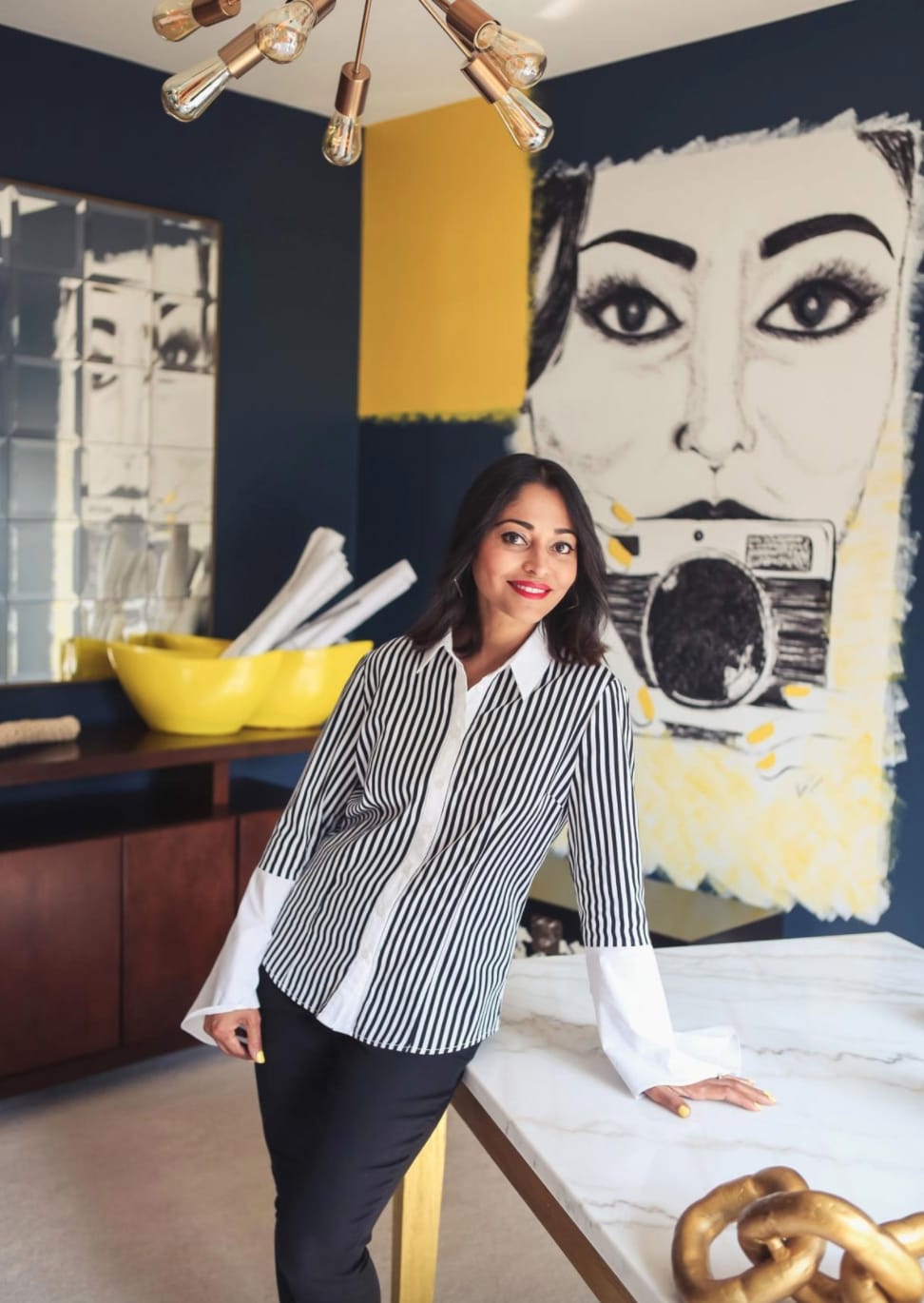 Spaces by Nisha Tailor Interior Design are marked by their bold patterns and daring colors. Based in St. Louis, Missouri, Nisha's vibrant Indian heritage shines bright at the forefront of her work. Her prominent use of bold blue and green are reminiscent of the feathers of a peacock, and intricate patterns are prominent in Indian interior design. 
These spaces are by no means subtle or minimalist. They are an eccentric mix of eclectic styles, patterns, and textures. For example, sleek tables paired with textured fur rugs and decadent, old world chandeliers contrasted by modern lamps. In addition, Nisha isn't afraid to use color. Bright hues cover almost every aspect of her work, and even the ceilings are often painted a bold color.
Her choice in furniture also reflects her daring approach. Instead of the standard black and white minimalist furniture popular in modern design, she chooses to feature a bohemian and unorthodox mix. Tufted and nail-head trimmed chairs are popular in her designs. And interestingly, this style of chair is traditionally associated with a more classic, formal style. However, they feel right at home amidst the mix of modern and traditional design that makes her spaces so unique. Lastly, no space by Nisha Tailor Interior Design is complete without a loud pop of yellow, her signature color.
View more of this designer's eclectic and mesmerizing spaces on Wescover and hear what she had to say about her design process.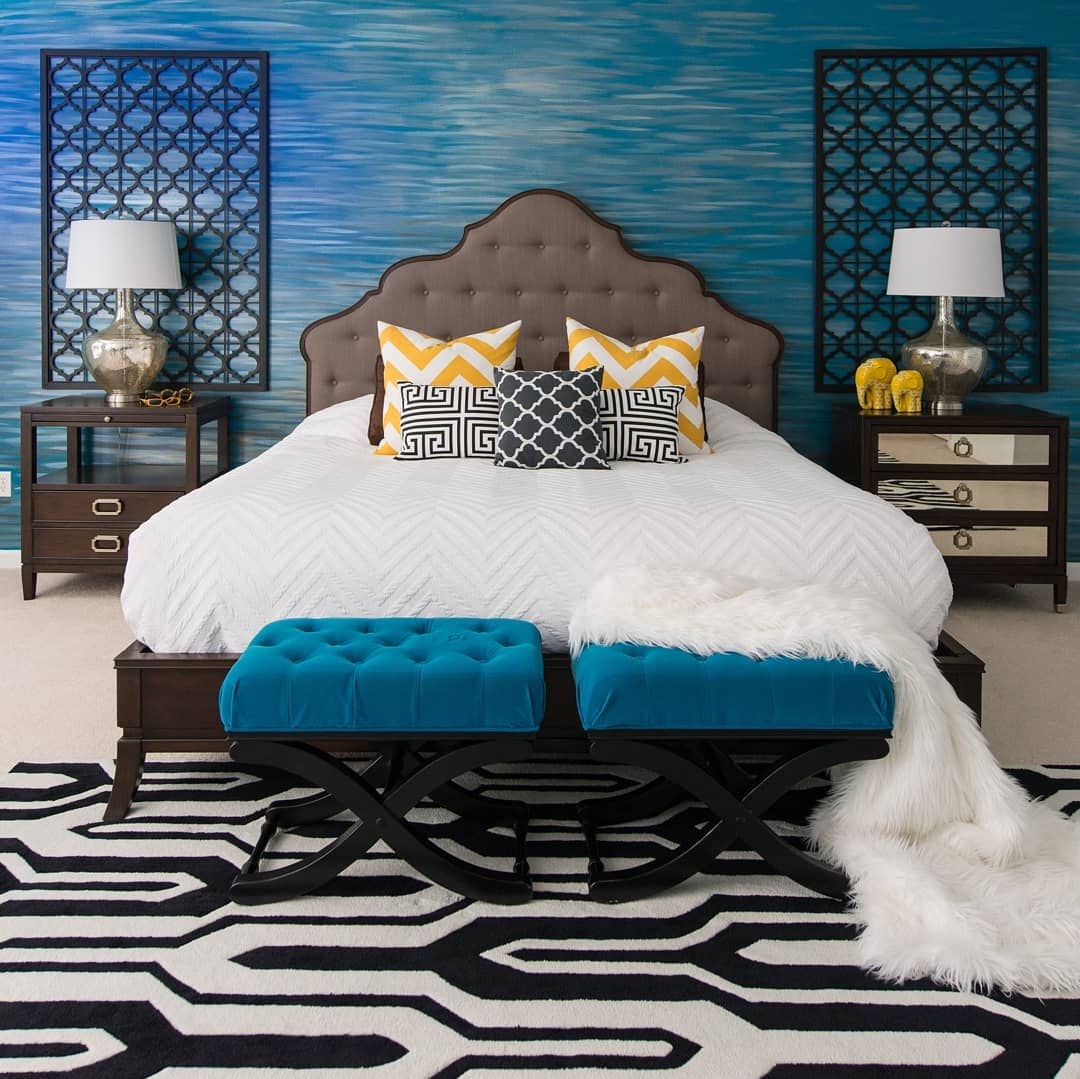 What's unique about your work?
I treat every space as work of art. The work of Nisha Tailor is characterized by eclectic styles, chic disobedience, tasteful of patterns and colors that come from my Indian heritage.
What do you want people to do or feel when they encounter your creations?
Think of yellow with Black and white.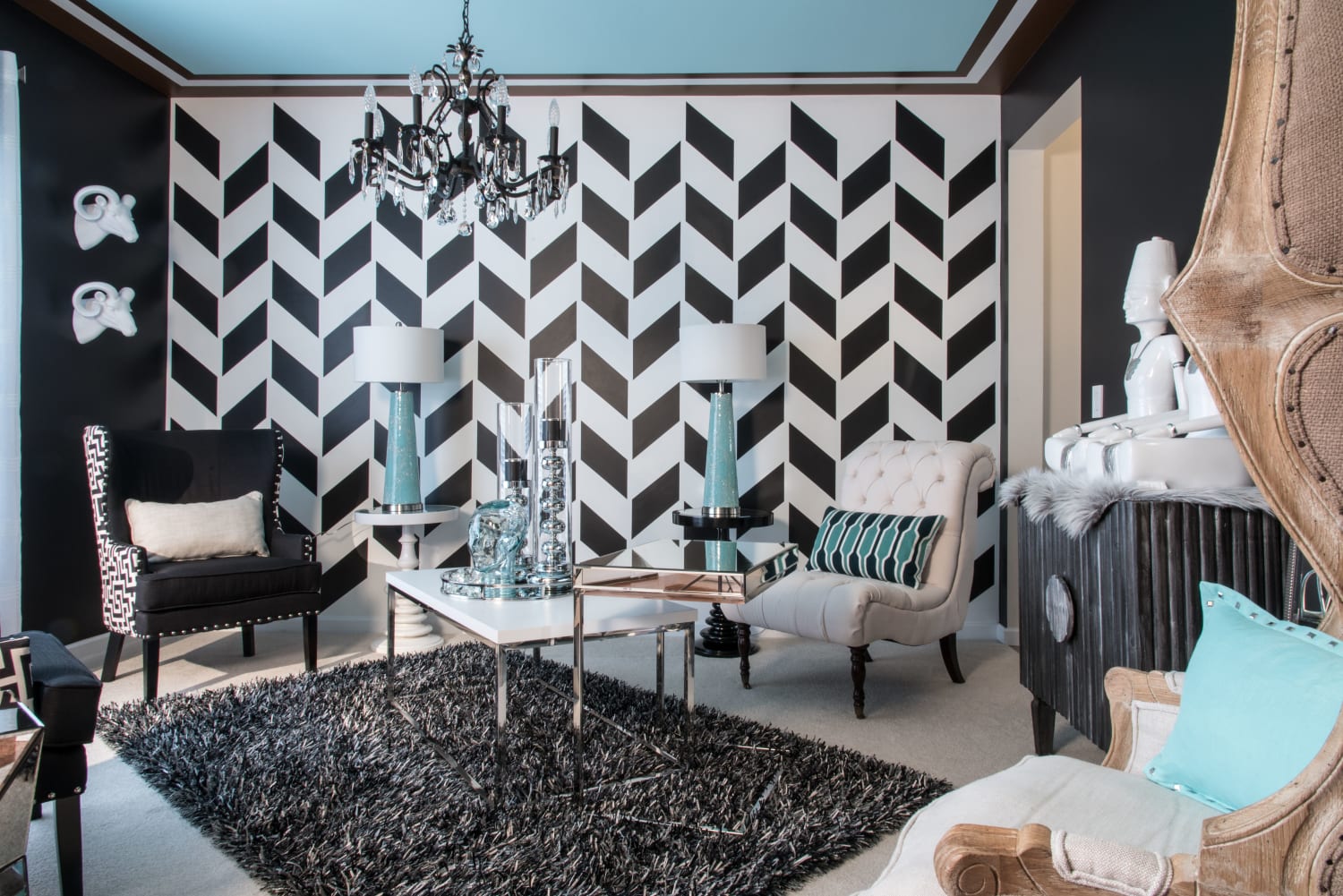 What is your favorite material to work with?
I love working with tiles, paint and accessories.
How do your pieces come to life? Tell us one interesting thing about your process?
My creative process starts with just an idea… that sparks a digging in-to process until I find answers to make it work. It always does when you have desire.
What motivates and inspires you?
Follow your dreams not others… Beauty begins the moment you decide to be yourself.
What makes a space special?
Every space must speak its own story… Tailoring designs to you.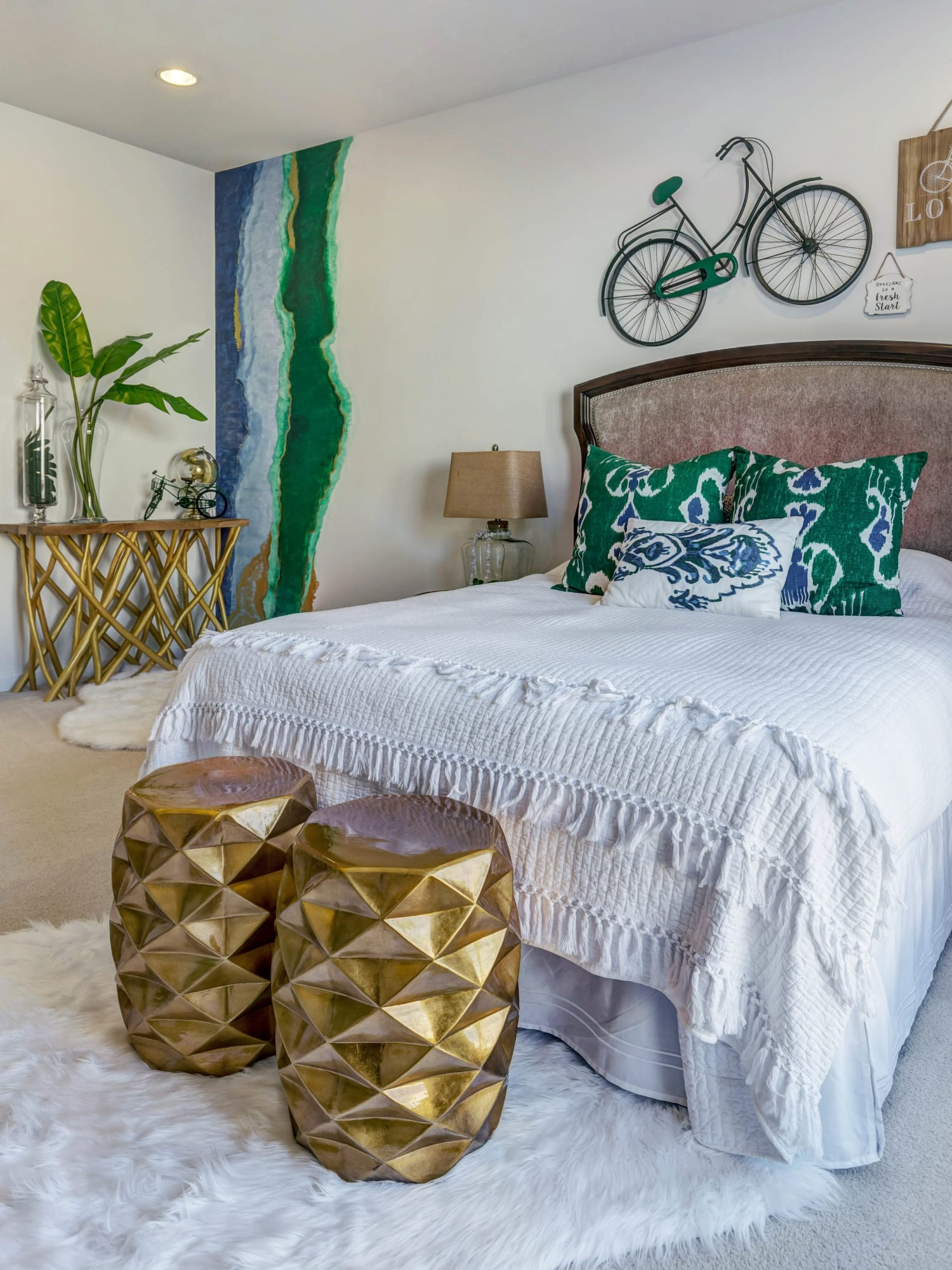 In an interior design scene saturated by the same repetitive white on white design Nisha's dynamic and powerful spaces offer us a playful new perspective. Her work and confident style demonstrate the beauty in designing by following your heart rather than pursuing the current design trend.
Discover More from Nisha Tailor Interior Design on Wescover >