John T Unger: The Power of Sculptural Firebowls
Today's outdoor fireplaces are a statement of order: a show of mankind's mastery over the elements. Sleek glass facades and polished, geometric stone enclosures seek to contain nature's ferocity within the confines of civilization. On the other hand, John T Unger's firebowls celebrate the paradox that is fire, instead of trying to constrain it. By using round, open shapes the bowls allow the fire to dance as it does in nature, uninhibited and free. 
In the darkness of the deep night, these flames guard us against the unknown. We instinctively gather around with our backs against the night just as man has done since the dawn of time. Carved details of fantastical animal motifs and the worn, bronzed steel bowls allude to an ancient and mythological past. And as we sit around Unger's firebowls, we allow the warmth to draw us in, bringing us closer together. 
It is fitting that stylized depictions of the Phoenix are featured prominently in Unger's work. The Phoenix is a mythological embodiment of rebirth. In essence, after a long life, the Phoenix perishes in a fiery burst of flames only to be reborn from the ashes. Similarly, Unger's journey as an artist bears striking parallels to this allegory. Years ago the roof of his studio collapsed, destroying much of his work and equipment. In the midst of this calamity, the bank assessing his property realized the value of Unger's craft and offered him a new loan to recover his business.
Unger's hauntingly beautiful firebowls leave us to ponder the greatness of fire. They offer us a representation of fire that, while allowing us to ponder its danger, also offers us its characteristic warmth and liveliness. Want to know where he draws his inspiration from? Hear about what he had to say about his intuitive creative process.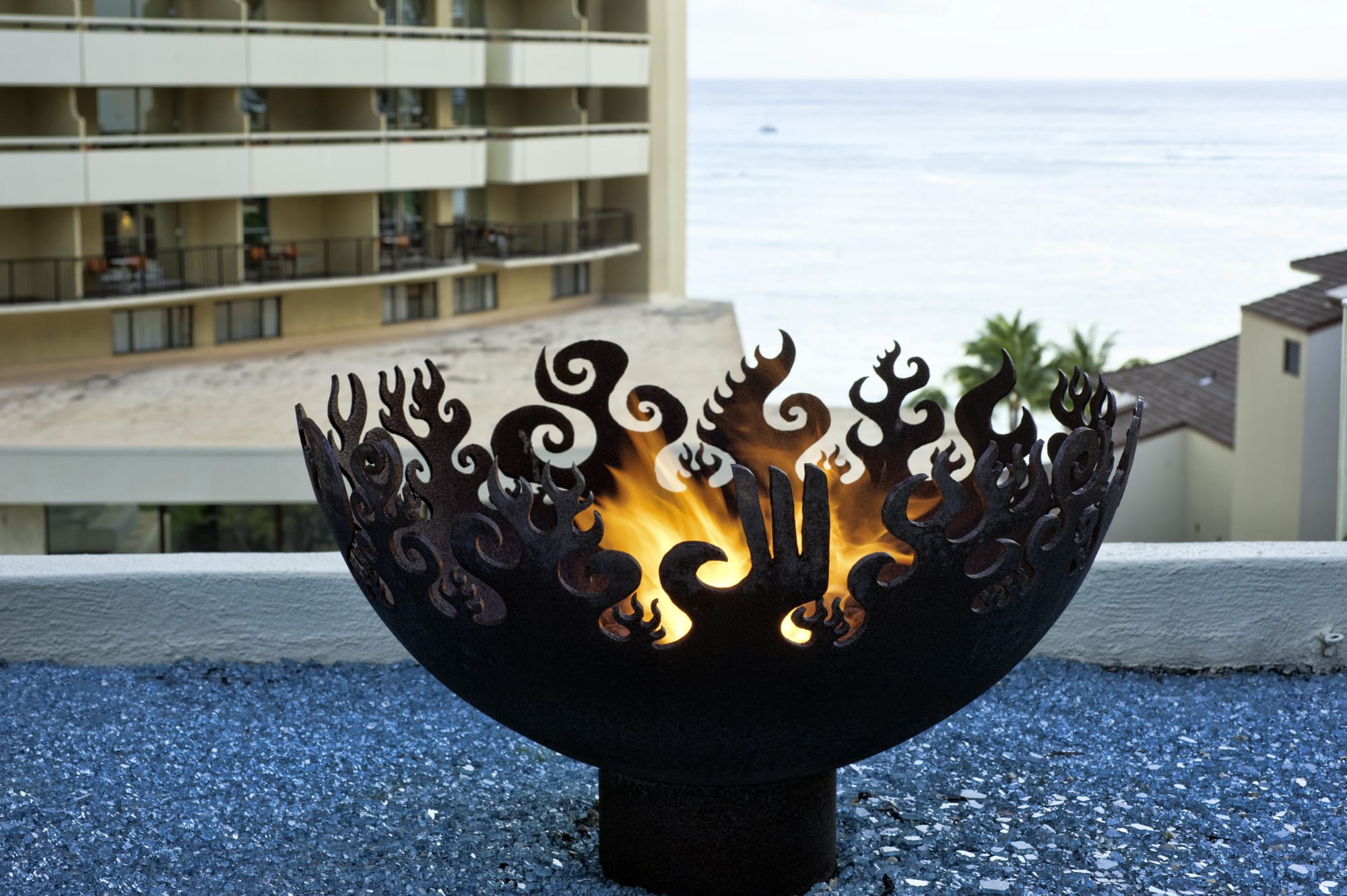 What's unique about your work?
My Sculptural Firebowls are intended to have an immediate visual appeal as well as providing a story, meaning, and social interaction. They offer an opportunity to gaze into the fire and connect with the human questions that have enticed every imagination since we first gathered around a captive flame over a million years ago.
What do you want people to do or feel when they encounter your creations?
I firmly believe in making art that is broadly accessible— work that doesn't require a formal arts education or a deep grasp of theory to relate to. But I also love creating work that can be appreciated on many layers— As a poet, I learned to use words in a way that had a simple surface meaning, but also revealed deeper connections upon reflection. When choosing materials, forms and methods of construction, my goal is to select the options that combine to reinforce the primary meaning while suggesting alternate reads and new interpretations.
What is your favorite material to work with?
Stone is currently my favorite material. I am a little over half way through creating a series of 14 life size mosaics that replicate 16th century anatomical engravings in marble, stone and precious gems. Selecting and shaping just the right piece of stone to convey hyperrealistic detail in these pieces is endlessly fascinating to me.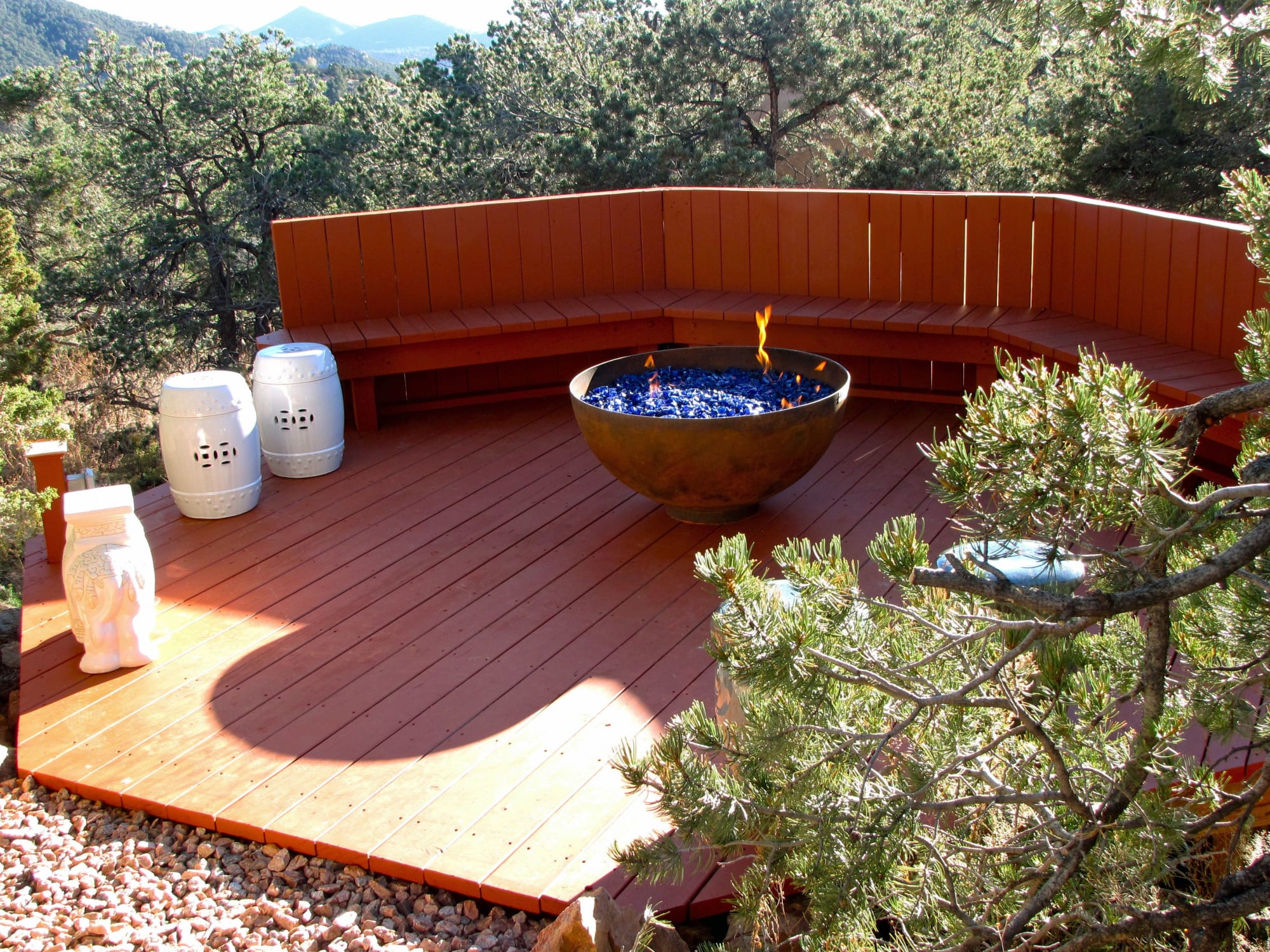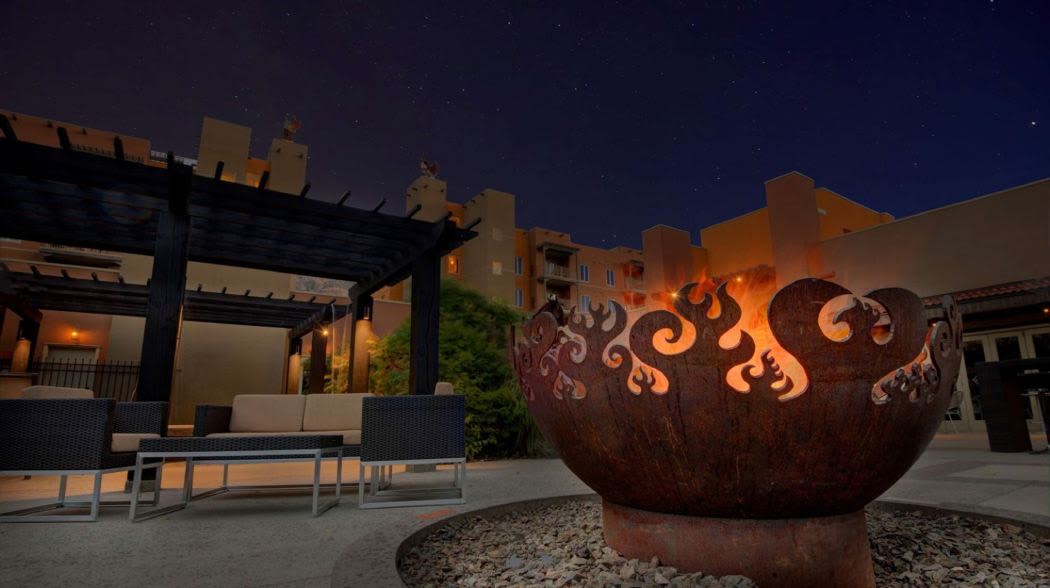 How do your pieces come to life? Tell us one interesting thing about your process?
My work is intended to be useful as well as beautiful. I enjoy the practical aspect of art and feel that engineering is as critical as ingenuity in the creation of solid works of art. Designing for function often means that the most important area to consider is the space around your creation, not the space your art occupies. A chair is the best example— there are thousands of beautiful chairs, but the only comfortable chairs are those designed to fit the form of a relaxed human body. If a work of art is to be valued for centuries, I feel it must consider the most elemental aspects of how people will interact with it.
What funny moments, unexpected surprises, or obstacles have you encountered?
In 2004 I was leasing a foreclosed convenience store and house with an option to buy. It was a harsh winter, without the usual thaws, and due to heavy build up of snow my studio building collapsed while I stood on the roof shoveling. I rode the building to the ground. The building, some artwork and some expensive tools were completely destroyed, but I was unharmed… aside from having to live without heat, running water or a stove for three months because the natural gas line into the house had been severed in the collapse.
When the bank came out to assess the damage, they were impressed by my art and suggested I make a commissioned sign as the down payment on the remaining two buildings. I don't think the deal would have happened without the disaster… They didn't want to take a loss on the property (or hold it) and I was willing to take it on at the cost of the mortgage before the building fell. The deal was a win for the bank, a win for me and a win for the people who enjoyed the public art of the new sign.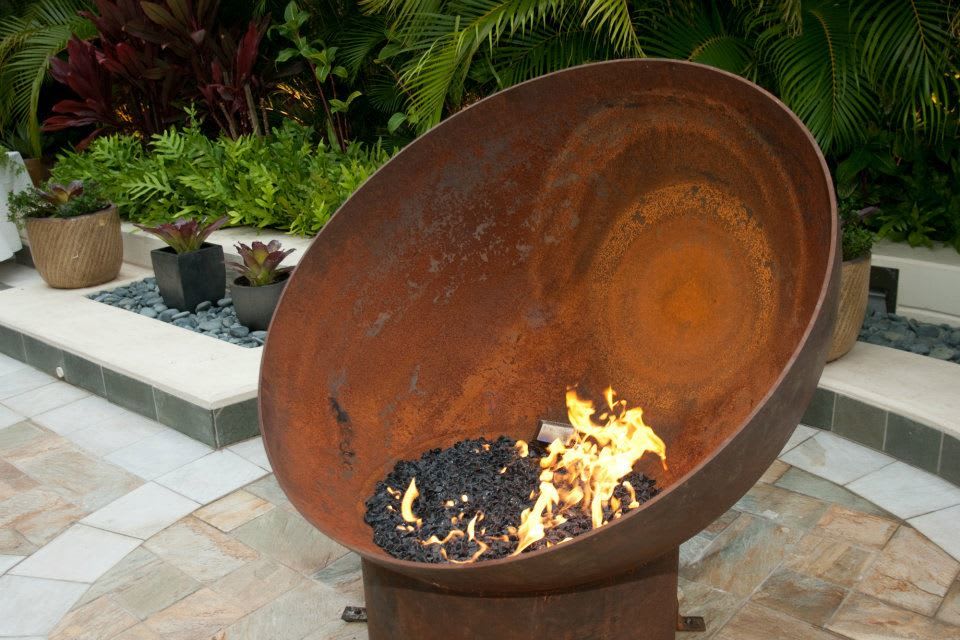 What motivates and inspires you?
For me, art extends beyond the physical object— Art includes the story, the environment, the experience, and all the adventures getting there. Art is not the stuff we make or buy, art is the way we spend our time, day to day.
The art I make is a byproduct of my true medium, which is living an artful life. What drives me is adventure and curiosity, constant experimentation, new ideas, new experiences, new people, new skills. The most exciting part of my art for me is creating the artist, the person, being exactly who I am, as theater, as an extension of the artwork, as education, as example.
What makes a space special?
What makes a space special is the connection people feel to it. Shaping a place to fit the person you are or want to be through love, labor and an understanding of the natural world.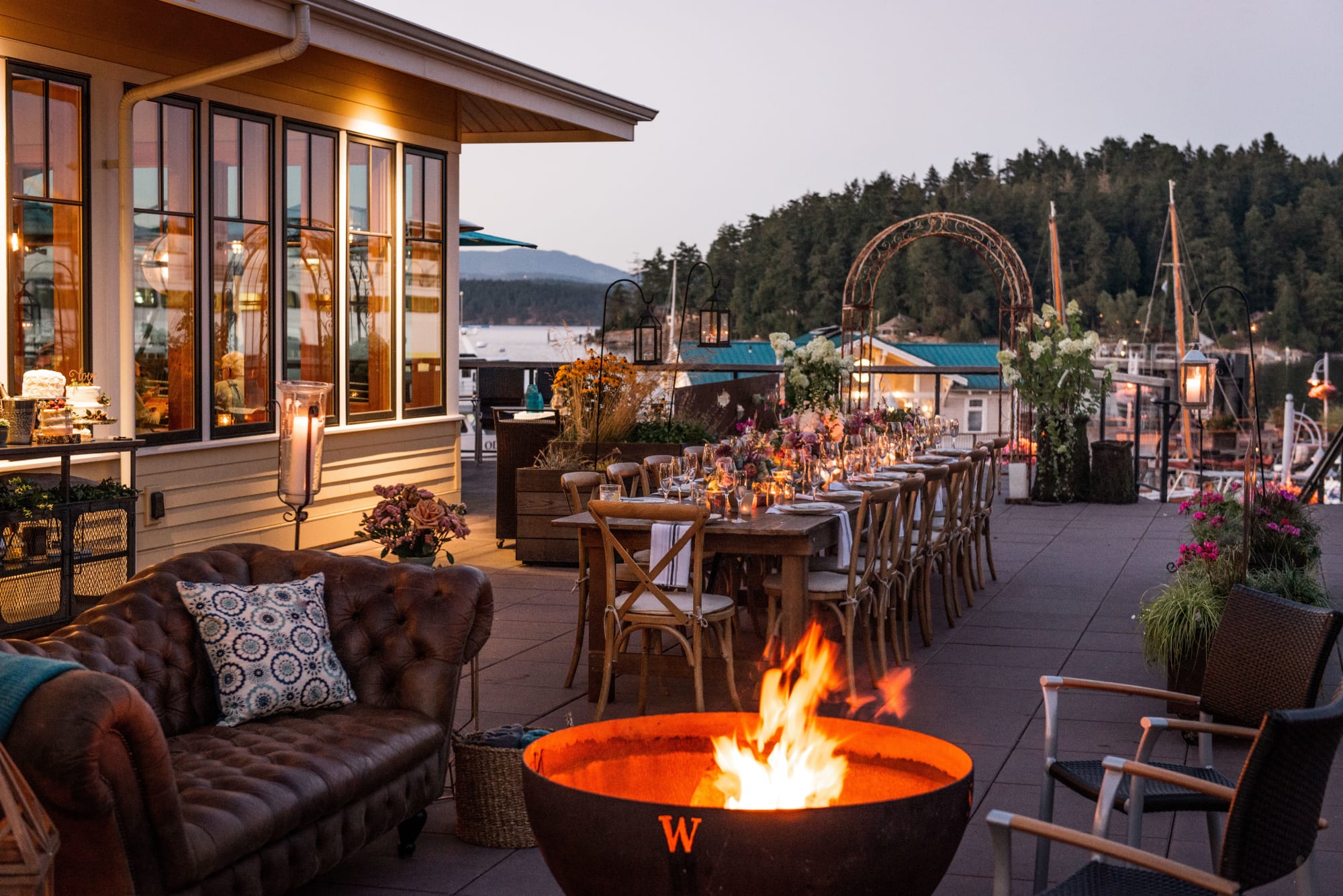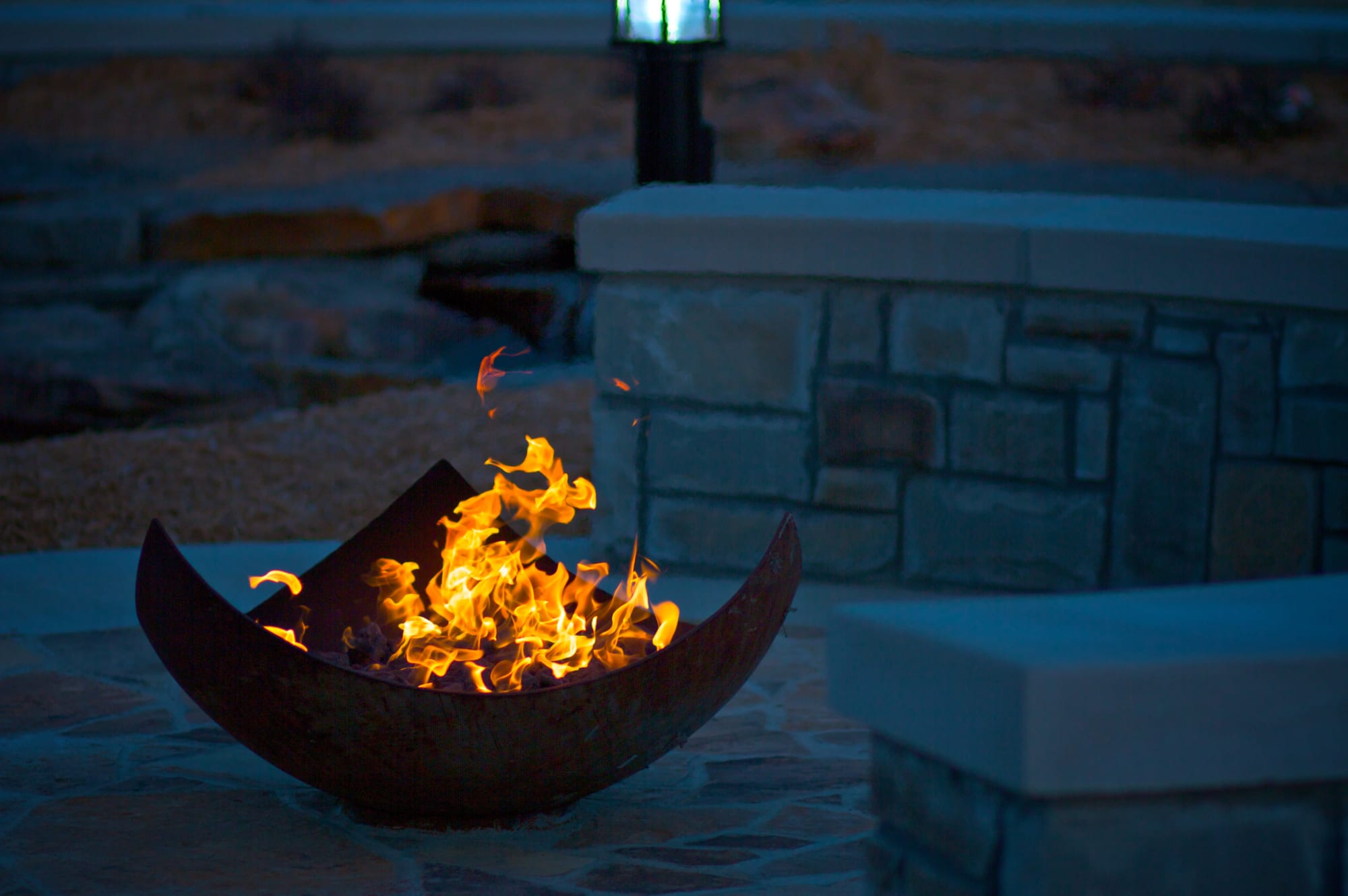 Modern outdoor fireplaces reduce fire to a decorative element. Fire is contained behind glass and sleek stone and become a kitsch attempt at enhancing the ambiance. In a league of their own, John T Unger's firebowls allow fire to be at the forefront of the design. The flames are free and the end results are breathtaking.