Product Update: Introducing Your Inquiry Box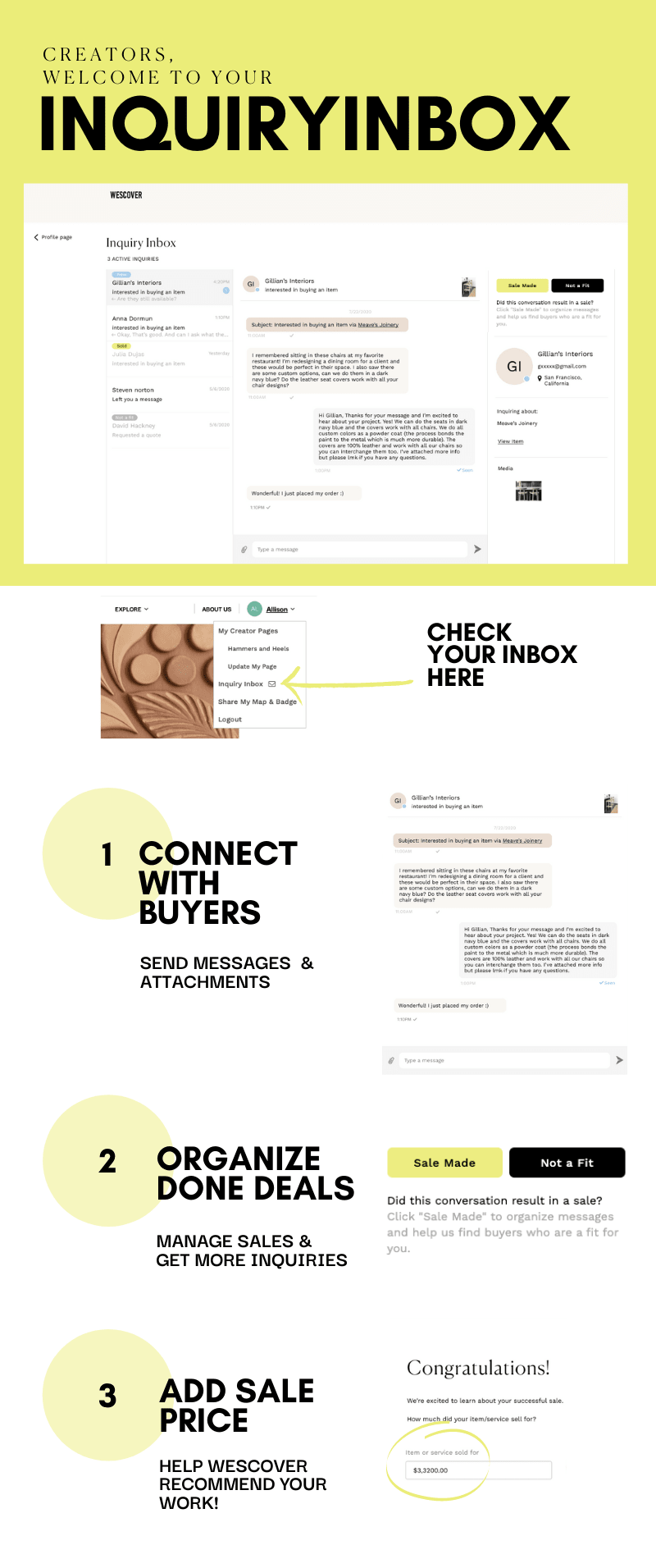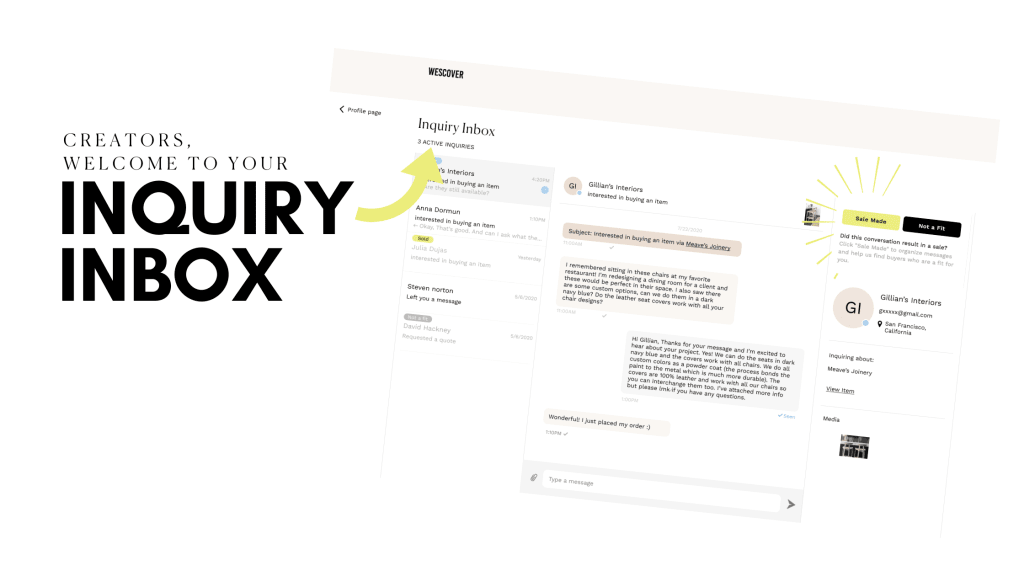 Introducing the Inquiry Inbox: your place to keep track of messages, learn about your buyers, and celebrate sold work! From the top 100 design firms to savvy homeowners, everyone is looking for Creator-made art and designs. When they reach out, the inquiry inbox will help you keep up with conversations and our team understands who your ideal clients are— so we can bring more of them to you! Here's how it works:
Navigate To Your Inbox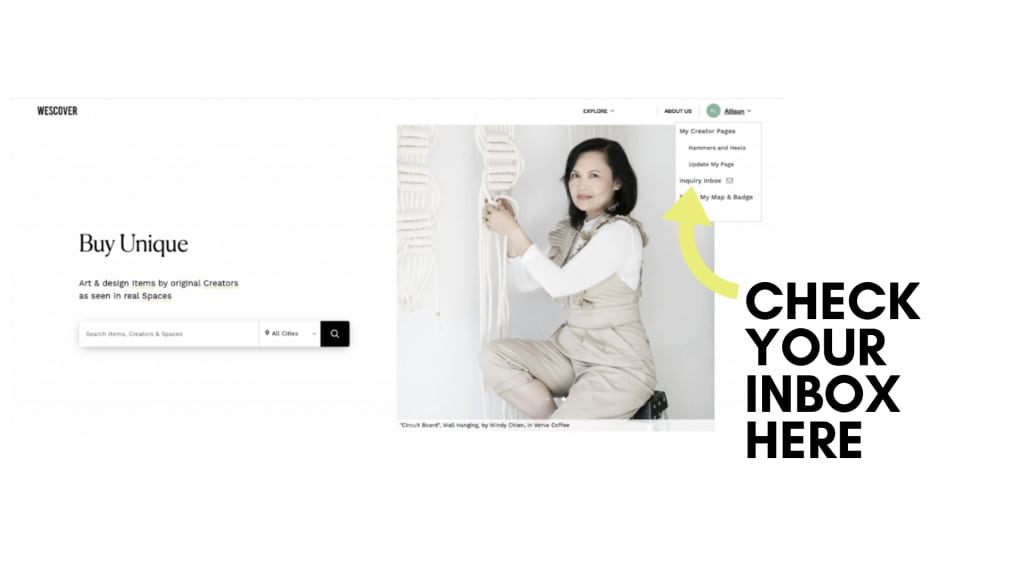 The Inquiry Inbox is located on the top right corner of any page in Wescover. Just click on your name, and it should appear in the drop down menu.
Communicate With Buyers
These buyers say that the concept of working with an authentic Creator is part of the appeal. Whether it is a short exchange about pricing or long conversation about vision for a commission, inquiries are a human connection that get buyers excited to support your work. We ask buyers to specify why they're reaching out to help you manage the lead time on each sale or commission.
Mark "Sale Made" or "Not a Fit"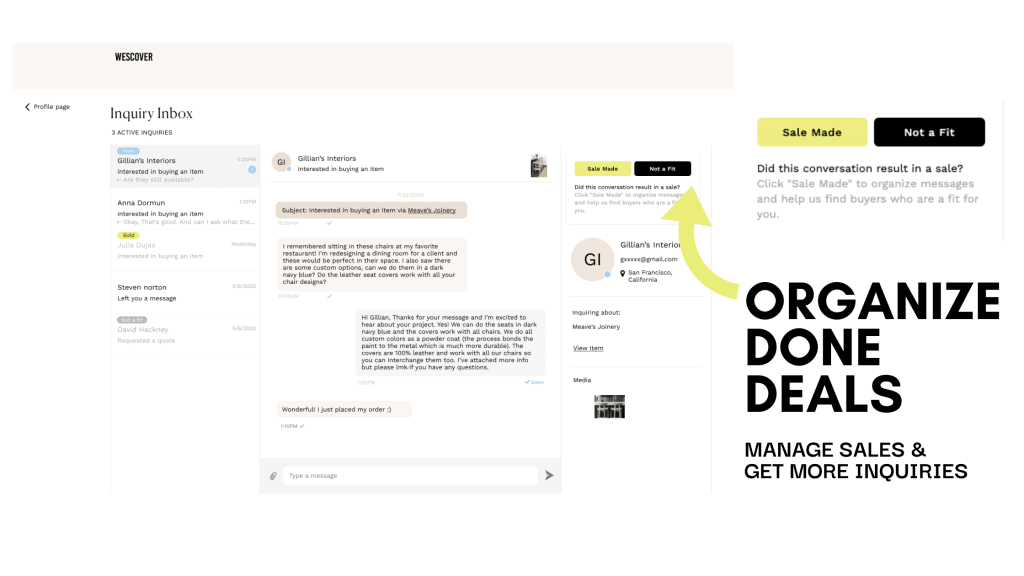 Mark if the inquiry was a "Sale Made" or "Not a Fit." This will help you stay organized and learn about your buyers. Looking back at past messages can help you hone your message for future inquiries. If an inquiry wasn't a fit, don't worry. Just because that project didn't work out at the time, doesn't mean they're not interested in your work in the future. Use the conversation to understand what your buyer was looking for so you can reach back out when the time is right.
Add Sale Price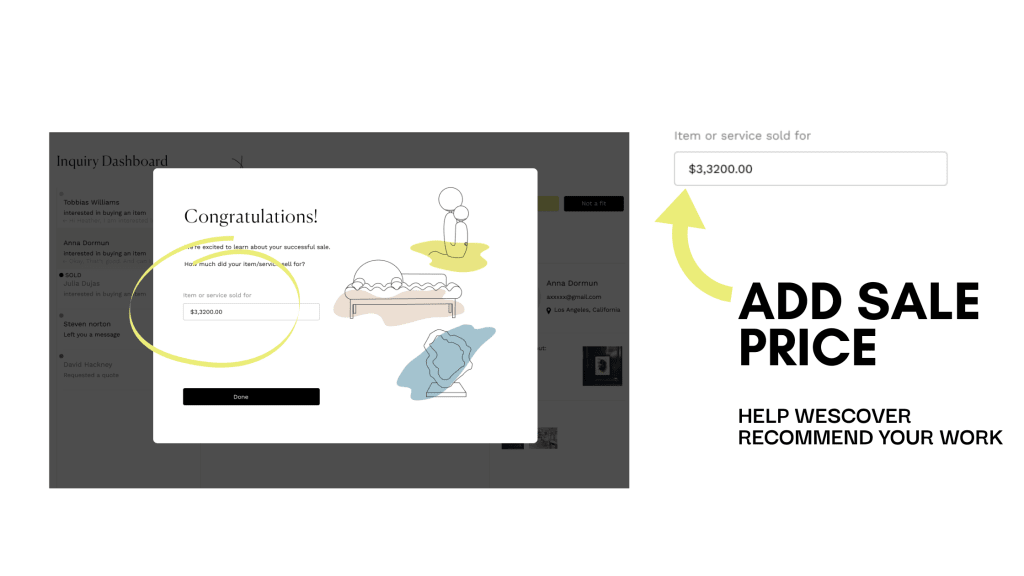 Marking the item as sold and for what price helps Wescover know what buyers are right for you too. We're actively marketing to home decorators and interior designers! So don't forget to add this so we keep you in mind when reaching out and recommending Creators. 
Increase Your Inquiries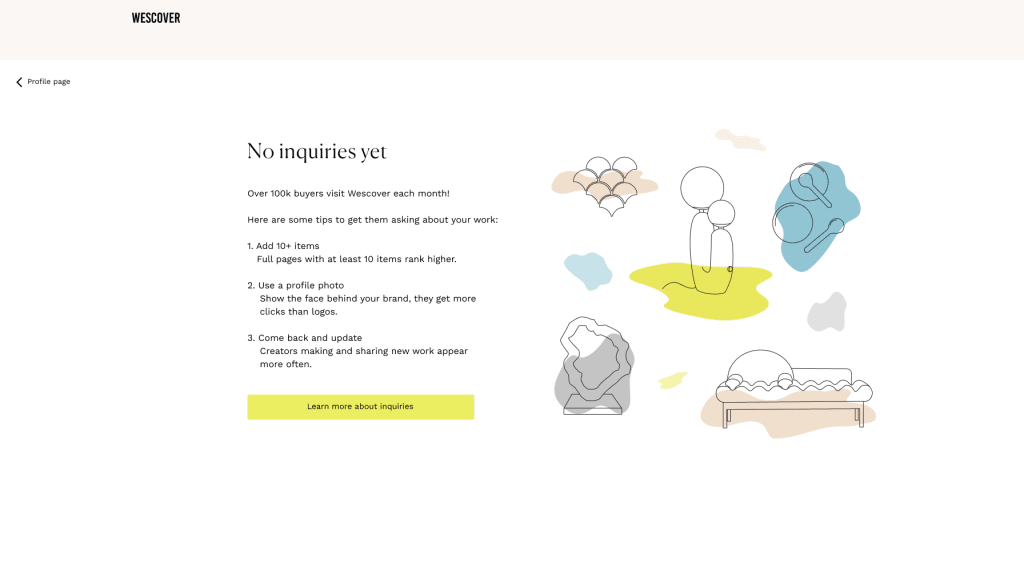 If you're new to Wescover and your Inquiry Inbox feels a little lonely, show it some love by Adding More In-Situ Items (at least 10), SEO Optimizing your Posts, Including Pricing, and sharing sold work. Be patient and consistent.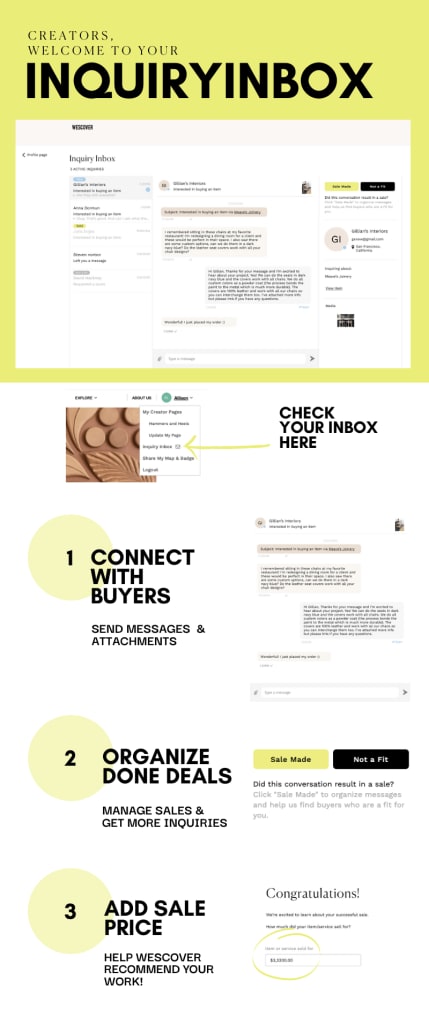 While "sales" isn't always a passion for artists or designers, being a full-time creative and making an impact on the world is. So we're here to help get your work into the world and make the process as easy as possible.