A Vintage Splendor: Vintage Modern Fusion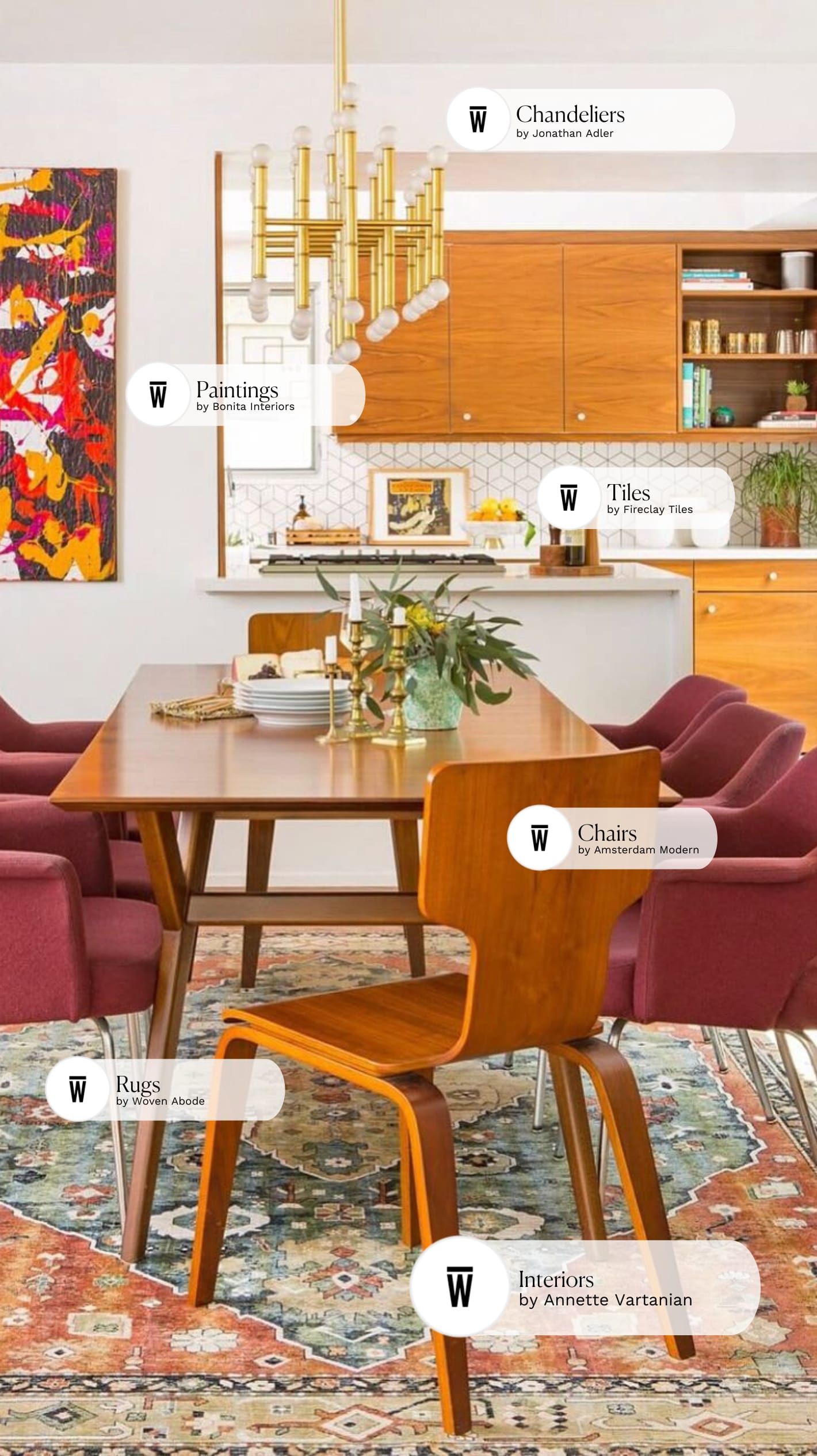 Vintage is one home design aesthetic that will never go out of style. Ever evolving, there are so many unique pieces to choose from! Meaning that every vintage space is different and entirely its own.
Annette Vartanian of A Vintage Splendor had designed her home in such a way that reflects its vintage roots of the 50s and 60s. She expertly combines textiles, artwork, and unique furniture pieces to curate a one of a kind environment full of color and life. Patterned backsplashes are used alongside eccentric rugs for a classic look. It's true, this home comes off as a feel good space with timeless style. 
Annette documents her vintage meets modern style on her lifestyle blog, which has gathered a large audience. She is also the Founder and President of Splendor Digital – a boutique social media and digital marketing agency creating innovative strategies, campaigns and content for fashion and lifestyle brands. Check out what this vintage master had to say about her intuitive design process!
What is the interior design style of your space?
Mid century modern meets bohemian glam.
What was the biggest source of inspiration?
We love to entertain so we wanted a home that is thoughtfully curated but also welcomes guests.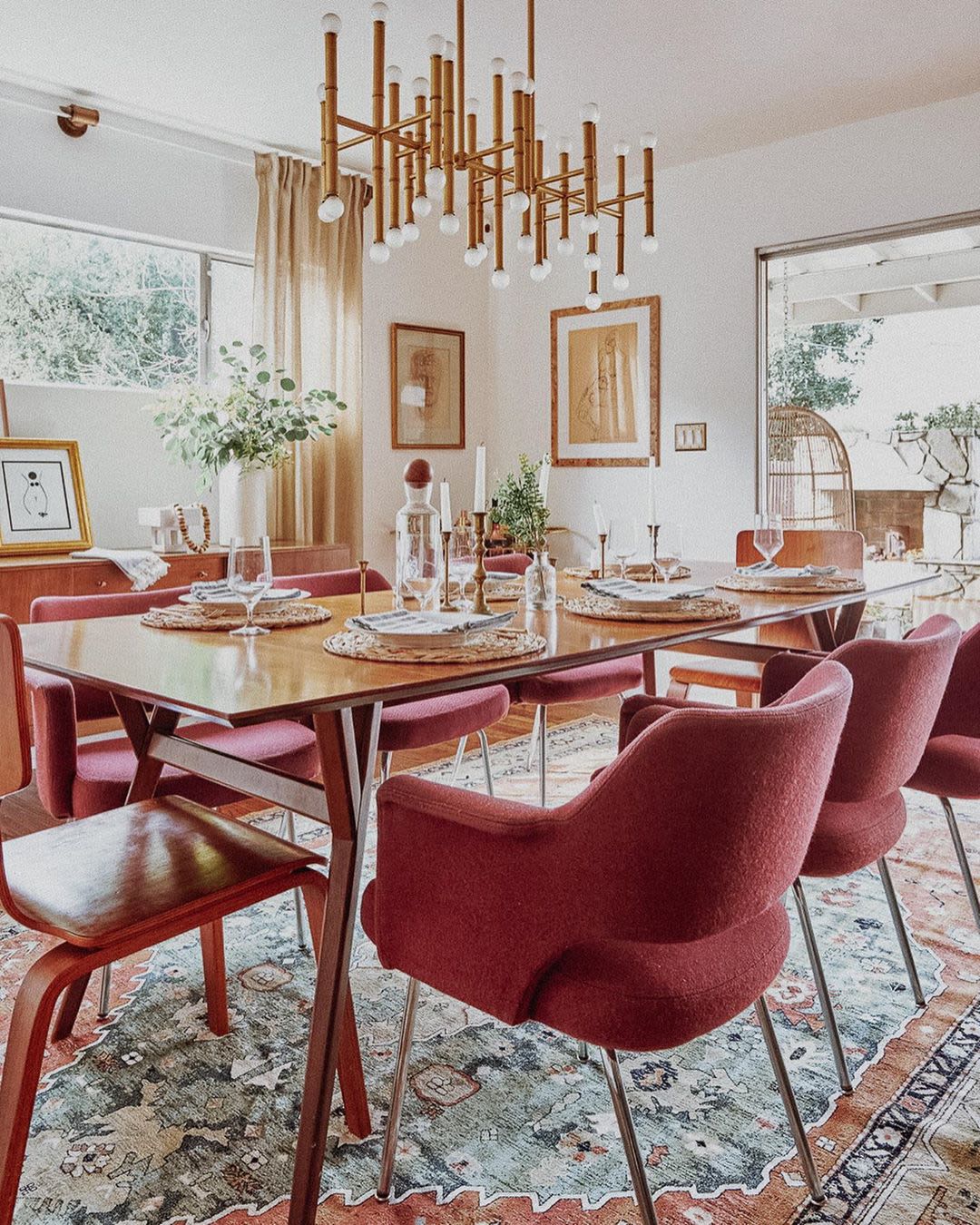 What custom/original element do your guests notice most often? What do they say about it?
People always love our entryway. For starters, our front door is a sliding glass door and the entry has beautiful stone detail and a wood bench that my husband Alan made. 
What experiences does your home optimize for?
Hosting family and friends, everyday comfort, lots of natural light.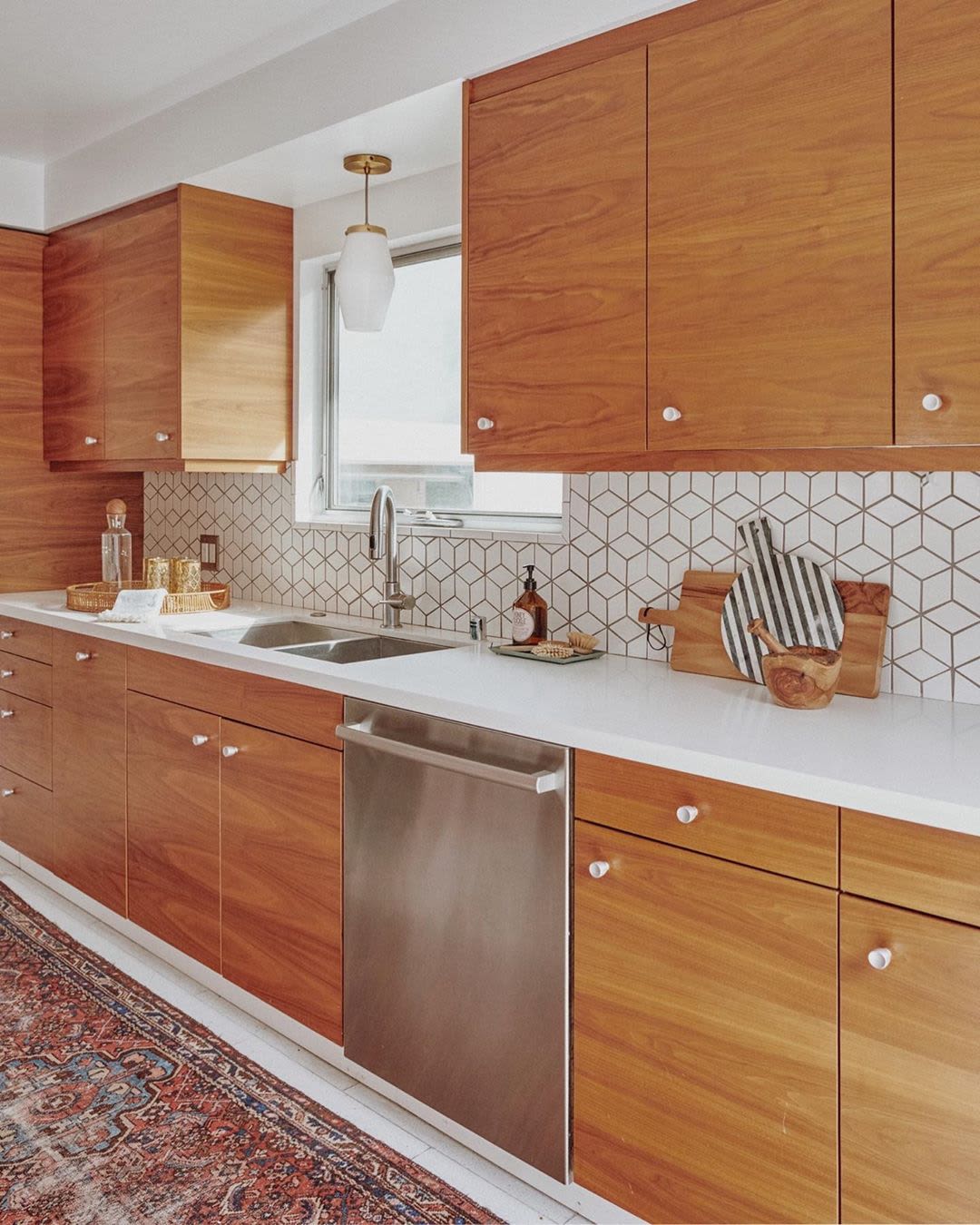 What's your neighborhood's aesthetic? What about the culture?
Pasadena is known for its beautiful and historic home and neighborhoods. Our neighborhood was developed in the 50s and 60s and is a mix of mid century ranch and traditional homes. 
What's your favorite piece of art/design in the space? Any memorable moments finding piece— or even meeting the Creator!
I think everything in our home is special! I will say our vintage dining chairs were the first piece of furniture we bought for our home – we purchased even before we closed escrow but I had to have them.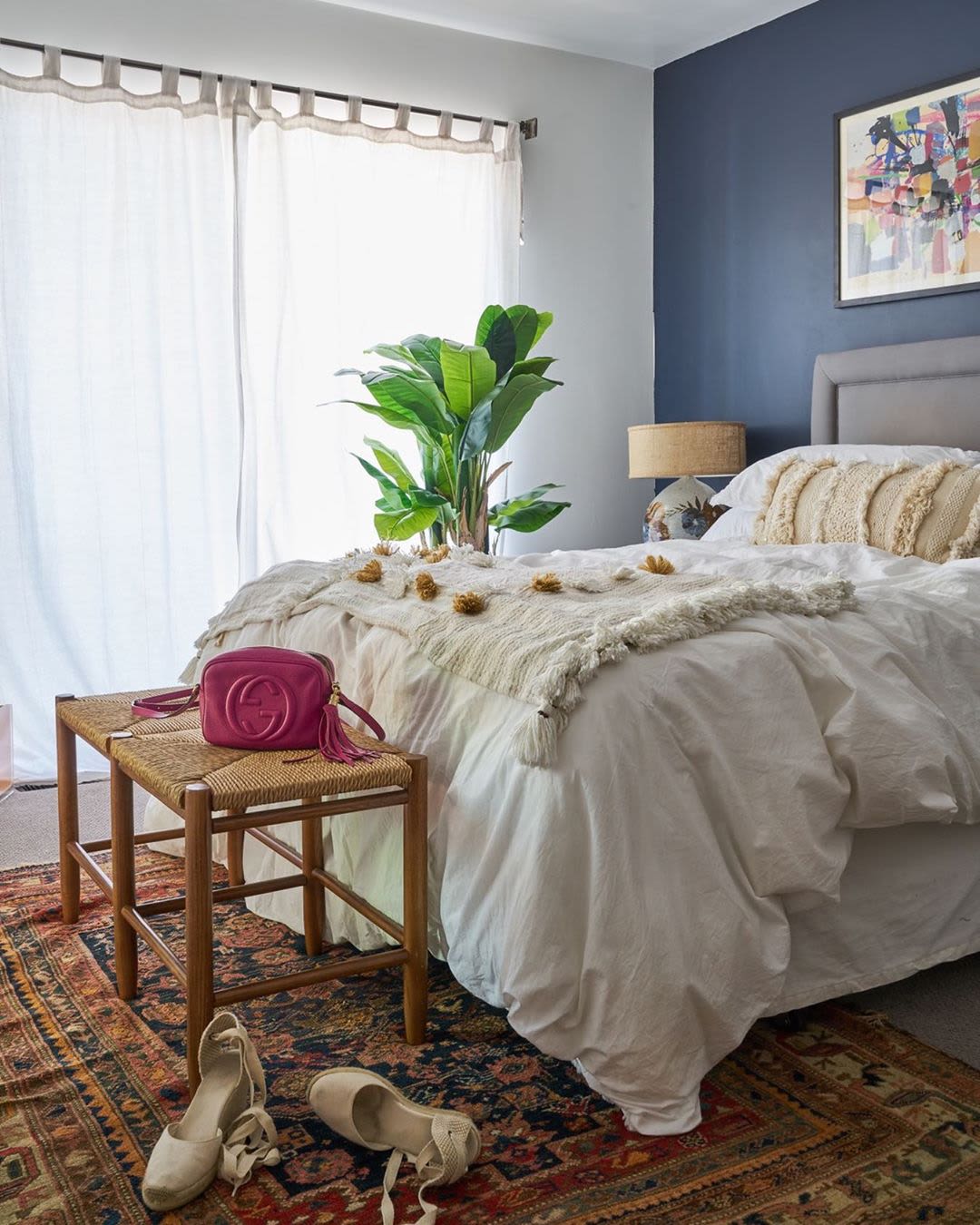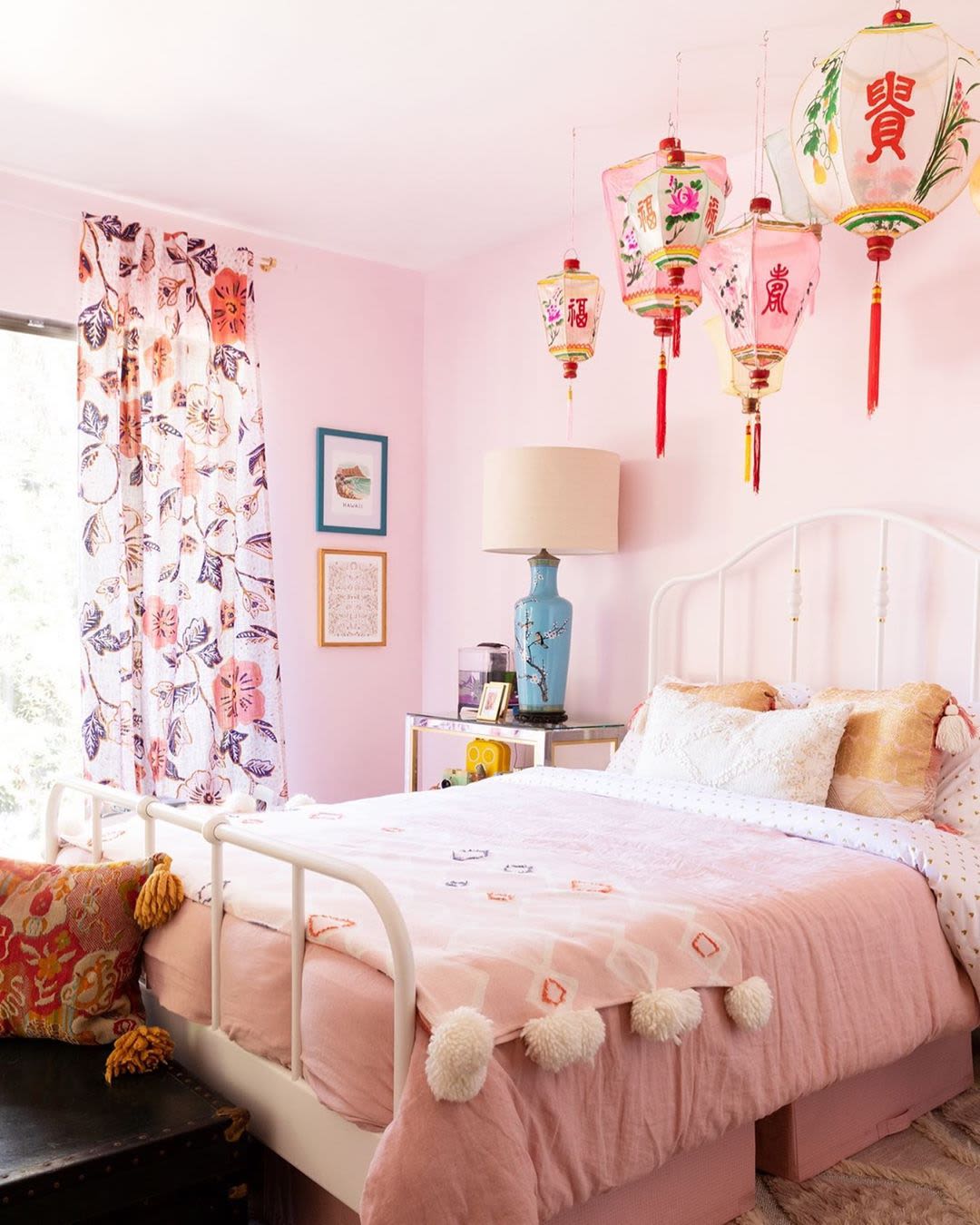 Feel like adding some character to your space? Adding vintage design elements is a great way to both repurpose items and incorporate personalized charm into your home. Remember that every item has a story! It's so simple to combine vintage items with modern decor and design for an interior style that's entirely unique. Curate your perfect vintage ambiance with inspiration from Annette's home!
Discover Annette Vartanian of A Vintage Splendor on Wescover >