Kate Chipinski's Home: Minimalist Design with an Edge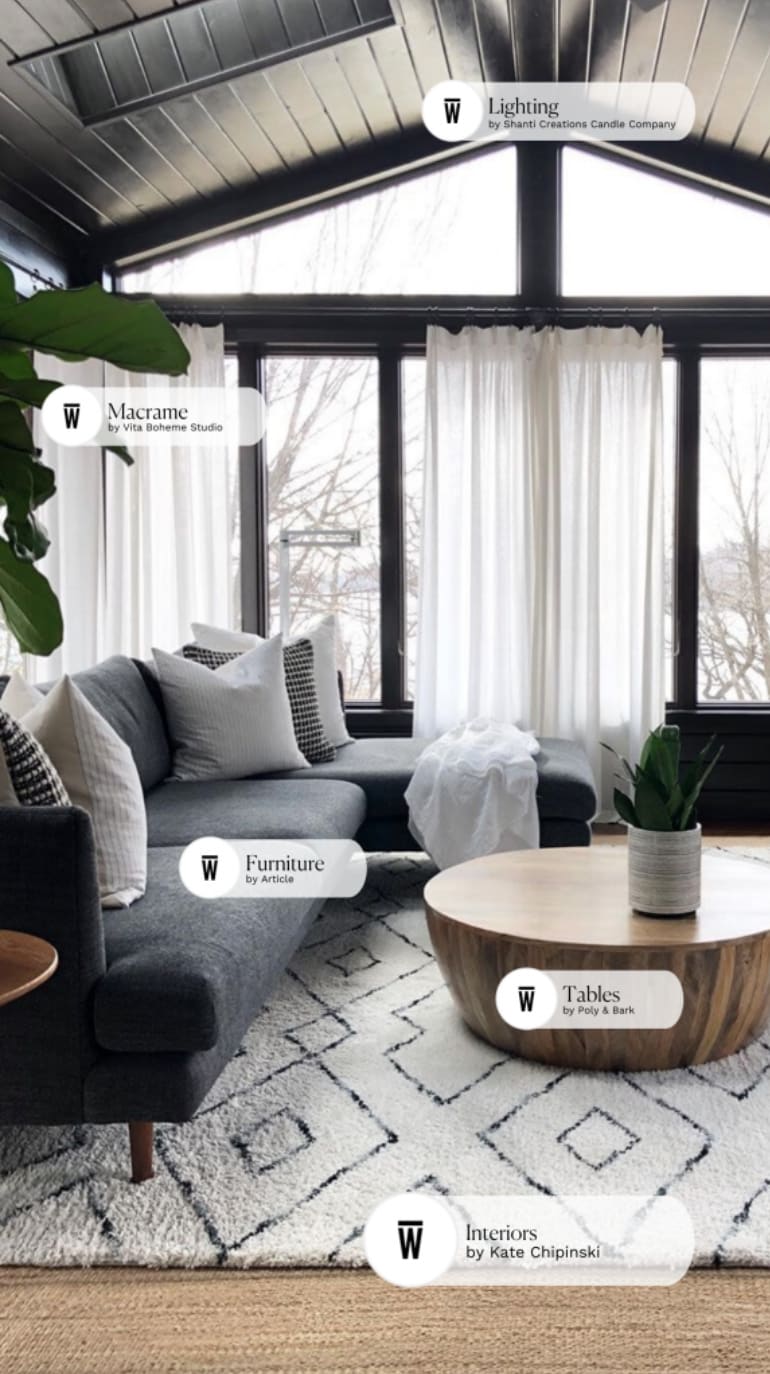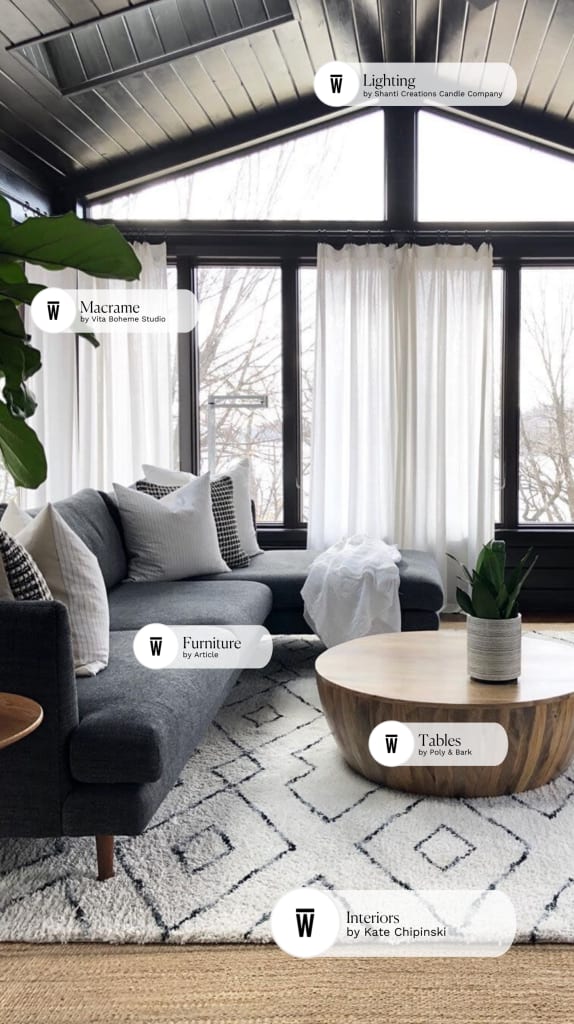 Kate Chipinski's Home is a Minimalist lover's dream with a distinctive edge. Unique items flood this home, adding charm and personal touches. Kate came up with a style that is entirely her own by mixing and matching different styles. She even tailored it around her family life with small children. This resulted in a sleekness that compliments the overall space. It really makes everything flow! Even more, Kate loves to repurpose items so her home is based in sustainability and is eco-friendly.
As for choosing furniture, Kate went with contemporary designs and accent pieces. This adds dimension to each room as well as interesting features that compliment her Minimal aesthetic. The feel of this space also compliments her lifestyle. In addition, the layout was carefully thought out and allows freedom of movement throughout the space, creating a relaxed atmosphere. It emulates other high end Minimalist inspired homes like "A Glass-Walled Aerie Marked by Minimalism and Contrast" by Architect-designer David Mann and his partner, Fritz Karch, which you can see here on Architectural Digest.
Every nook of this home has been thought out and decorated accordingly, and the effort shows! We love the exposed wood trim that alludes to the house's original design from the 80s. The contrasting colors and layered textures make this a warm and inviting space you won't want to leave. Explore this mid century chic abode and get inspired by the designers and Creators who made it possible. Hear what Kate had to say about her one of a kind space!
What is the interior design style of your space?
My home is a mix and match of many different styles. I predominately gravitate towards Mid century modern/minimalist style. I love working with black, white and wood tones.
What was the biggest source of inspiration?
We have two little girls so even though i like sleek, minimal designs it also has to be livable and kid friendly.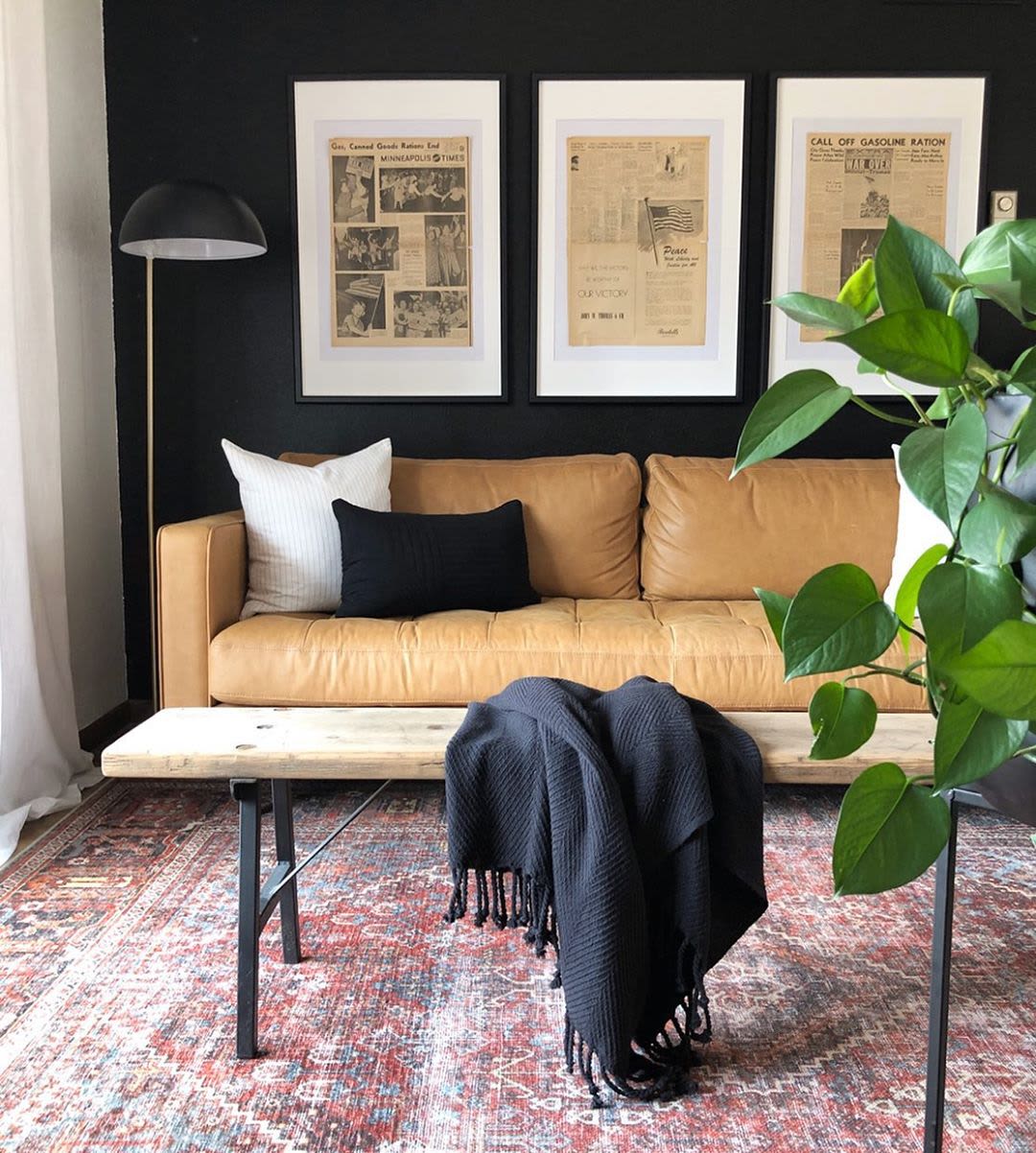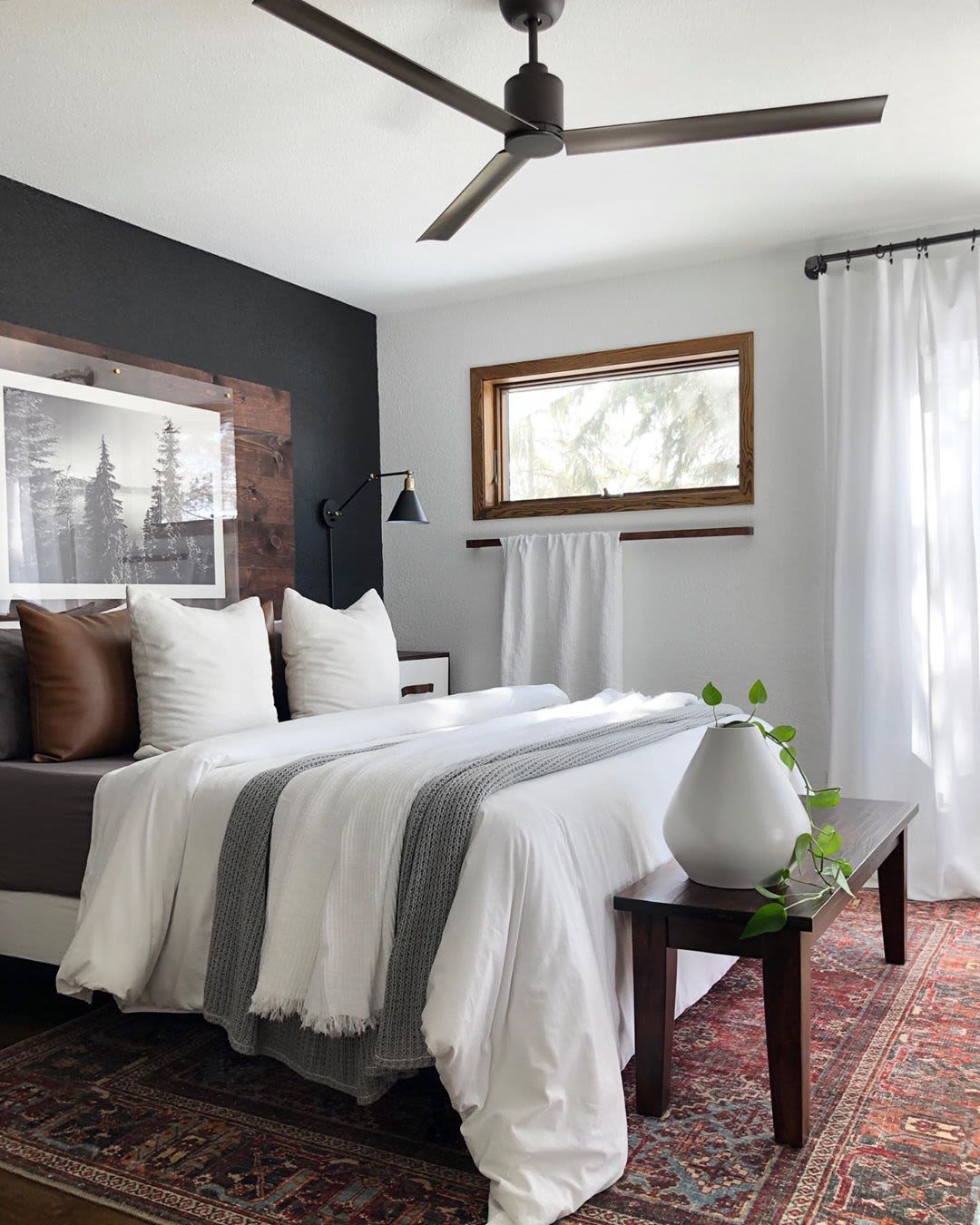 How does the design of your space (or an element of the design) impact the experiences people have there?
We have been renovating our home since we moved in a few years ago. I have tried to keep as many existing elements as possible so as not to waste. When I do remove things we donate them or repurpose them. We have never gotten a dumpster and have done quite a bit, including a kitchen renovation where we kept all of the existing cabinets but cut new doors for them to give them a modern feel. I think it's important this day and age where everyone wants to rip everything out and get new, new, new to step back and see where you can still have a beautiful home without everything being new. Get creative, repurpose pieces, paint goes a long way!!
What custom/original element do your guests notice most often? What do they say about it?
Everyone is always commenting on how I have left the wood trim throughout the entire house. Our home was built in the 80's. I am an eco friendly renovator so I like to keep existing elements in a home and then modernize the space.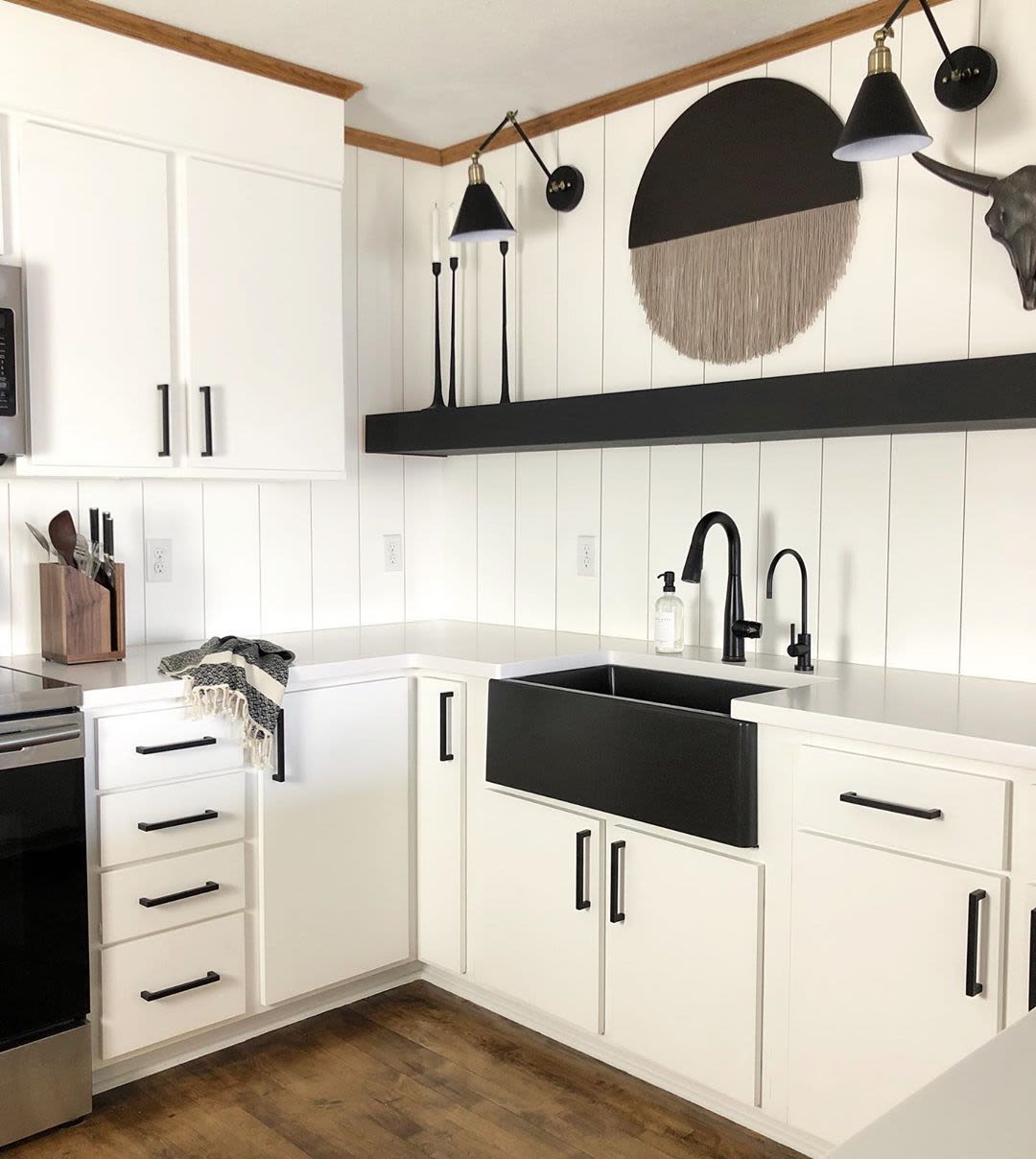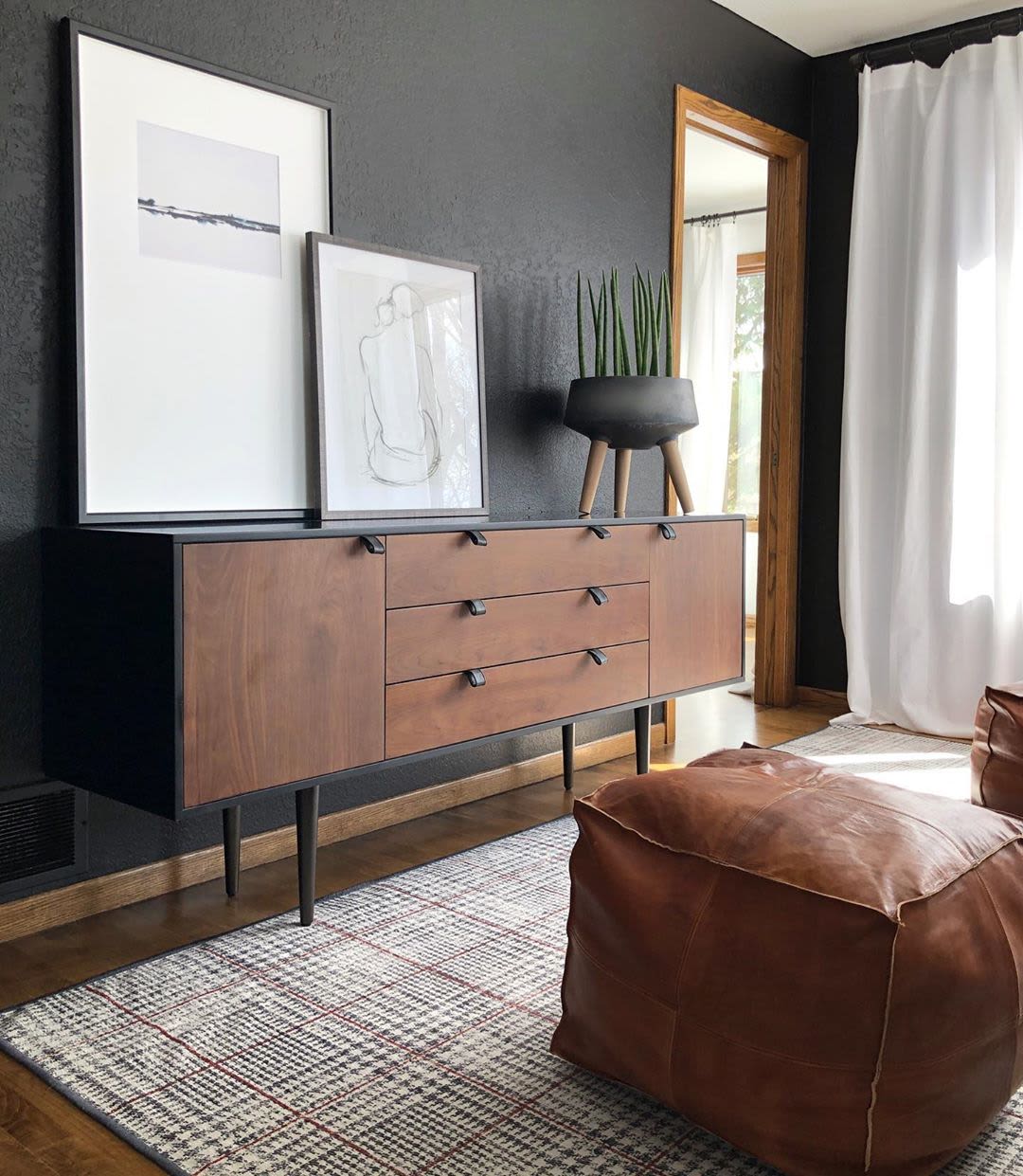 Kate Chipinski's Home is proof that Minimalism doesn't have to be boring. Adding a modern twist to a classic aesthetic creates an earthy space with lots of personality. In fact, every room of this home feels like a photo from an interior design magazine! Make sure you check out more of this home and explore all of the unique items and design elements to get inspired.