Sinta Tantra is Wrapping the World in Color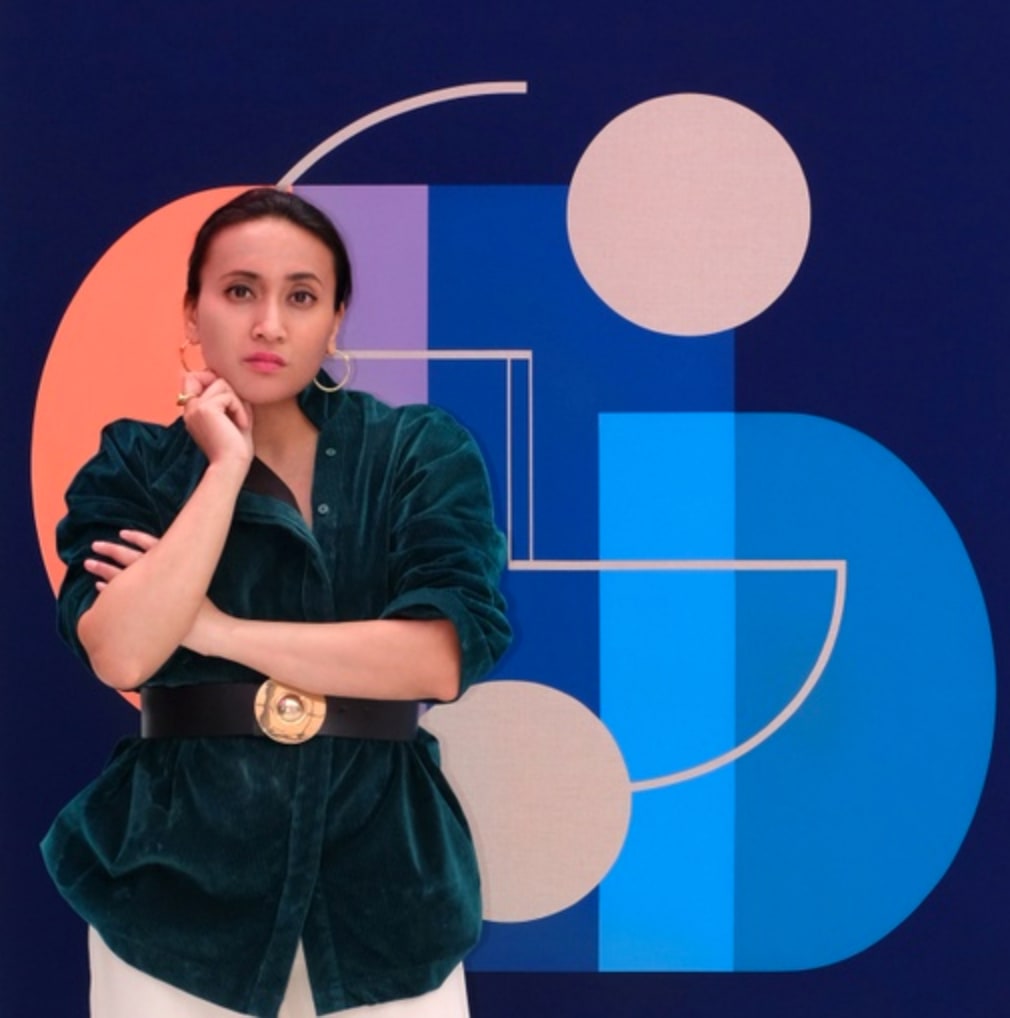 Sinta Tantra's art is bringing vibrance and light into the world around her. Her larger than life scale street murals and public art pieces are truly breathtaking to behold. Her art style is one of a kind and integrates itself into its environment, all the while standing out as stunning works of art.
Sinta Tantra's art work has gained her recognition in various countries, and she is even somewhat of a celebrity in Siena, Italy! The cosmopolitain Creator is British of Balinese descent who was born in New York. She was the first recipient of the Bridget Riley Drawing Fellowship at The British School at Rome. She currently lives in between London and Bali, and her art can be found everywhere in between. 
Her high-spirited works are lively and exciting, and Sinta fosters an inspiring energy everywhere she creates. Hear what she had to say about her unique creative process!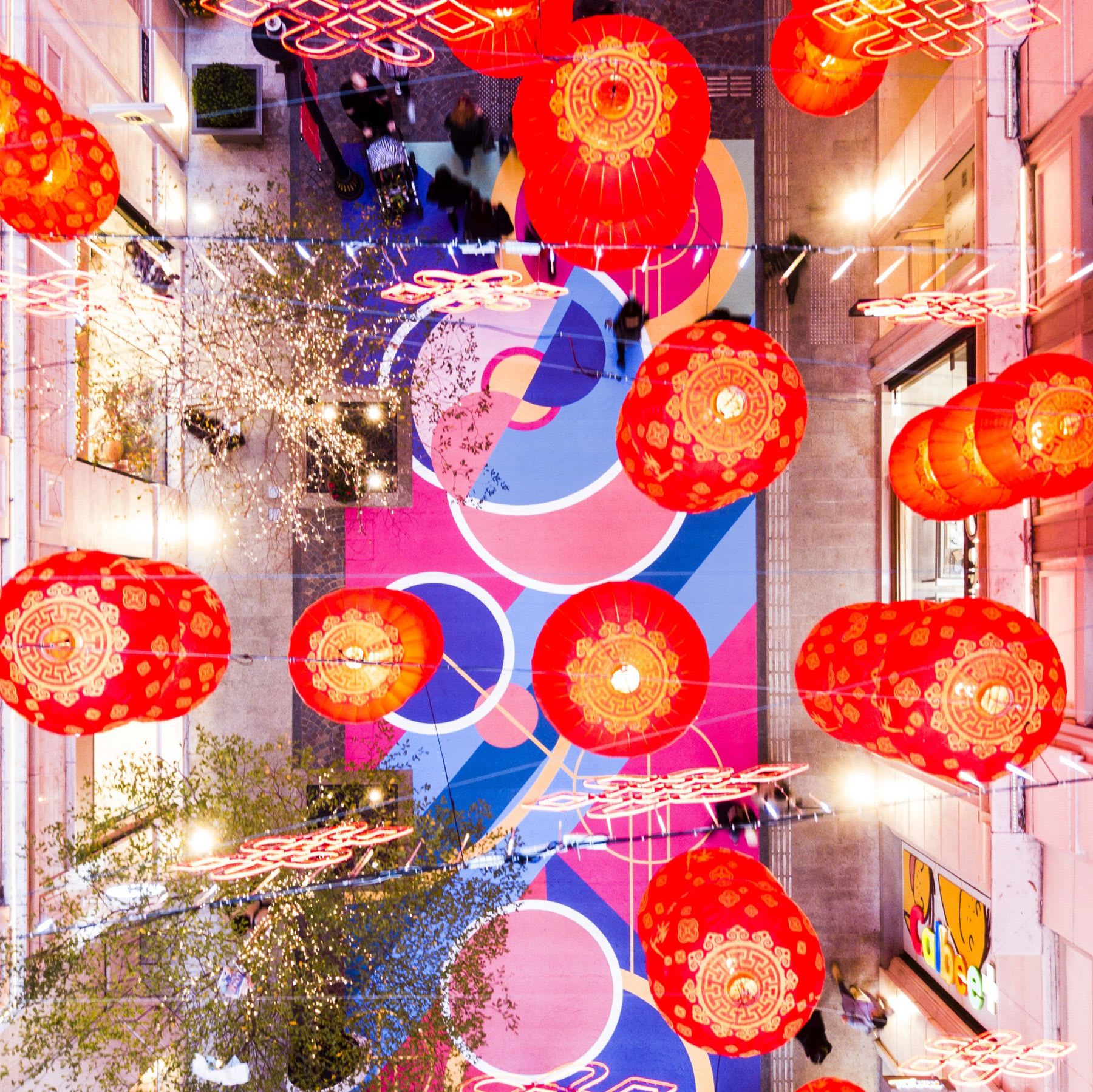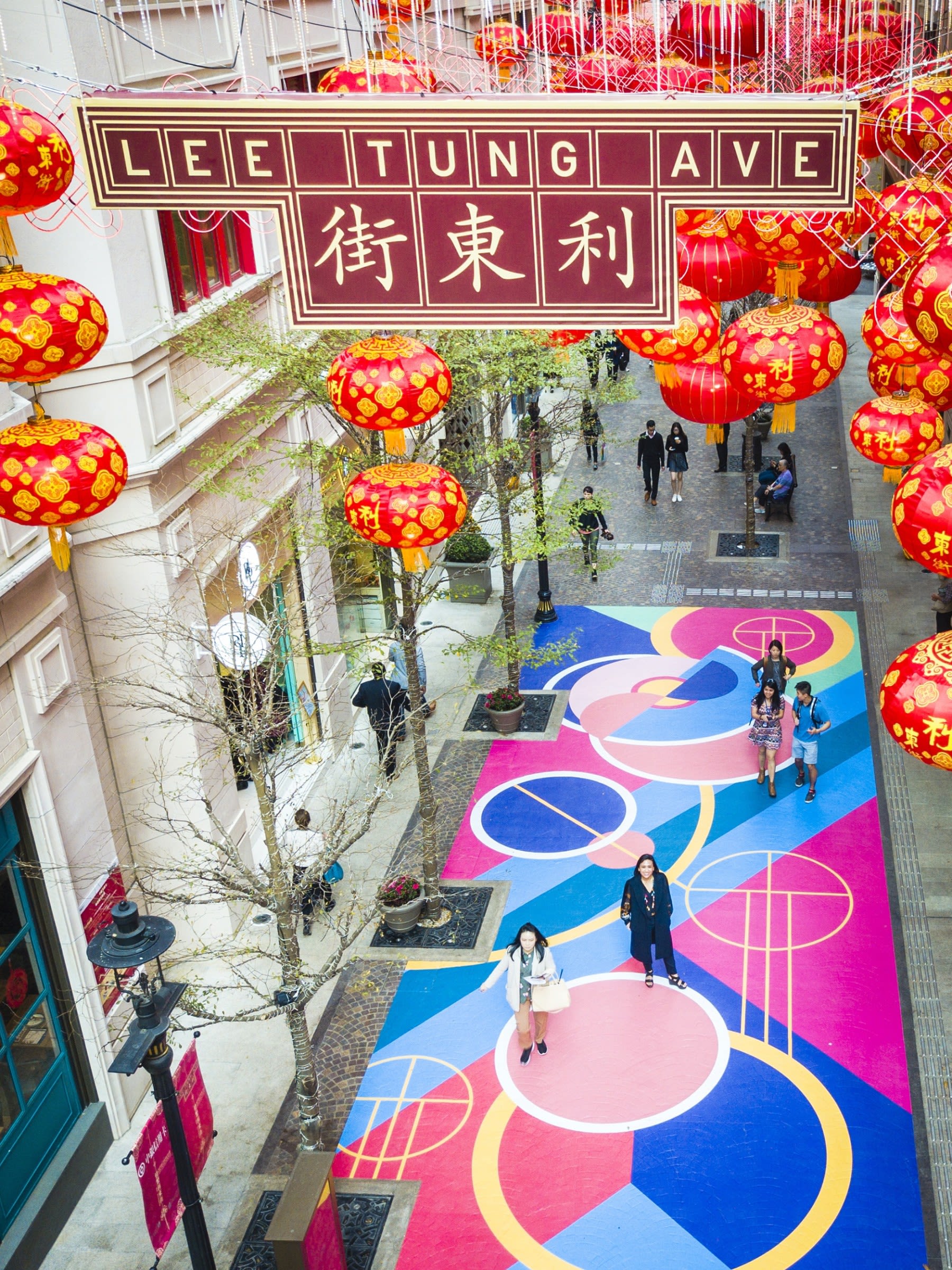 What's unique about your work?
I want to wrap the world in colour, presenting a world in between the two and three dimensions.
What do you want people to do or feel when they encounter your creations? 
I want people to be physically drawn to my installations and paintings, to become absorbed in both surface and colour.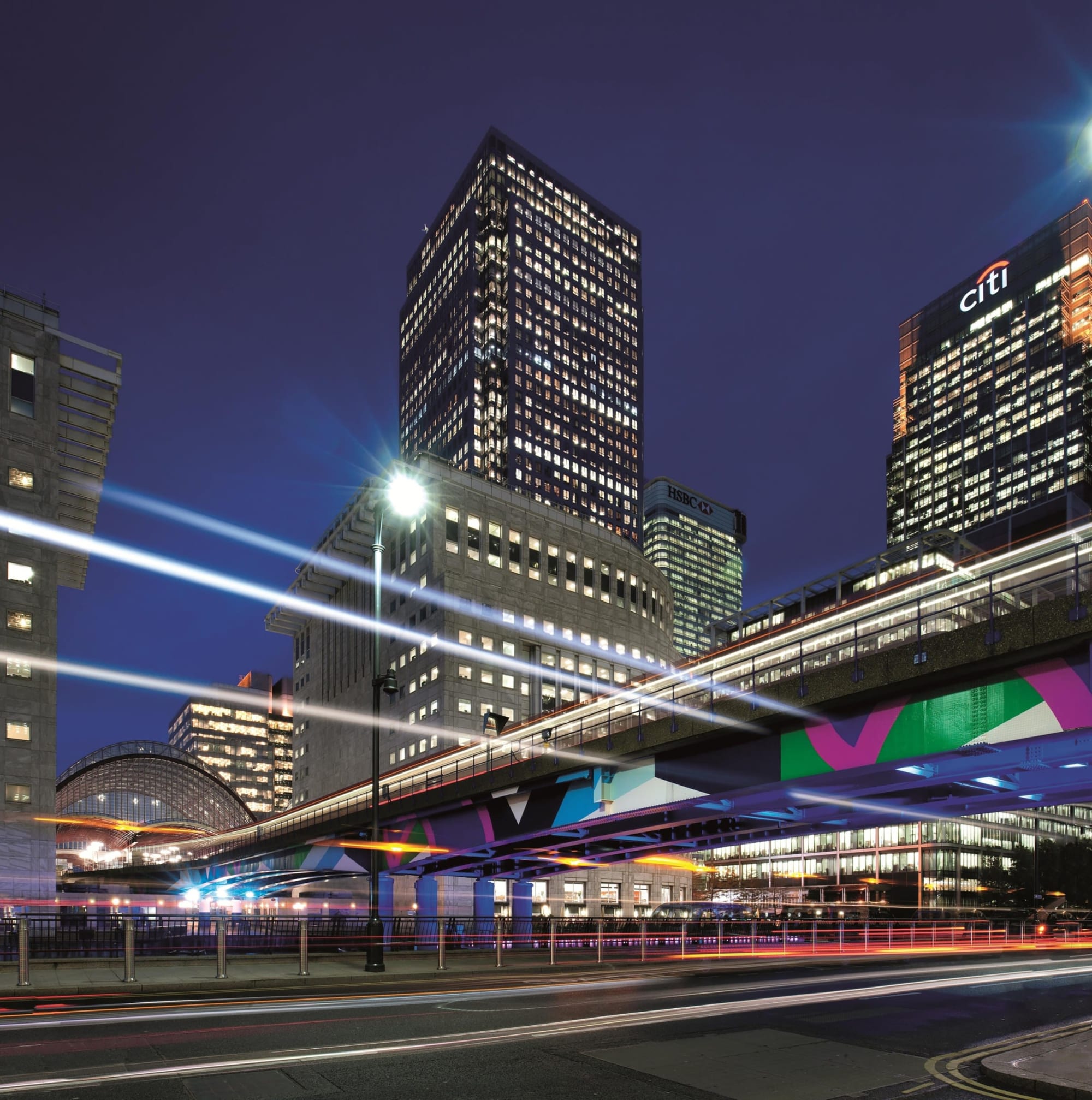 What is your favorite material to work with?
I never use oil paints, they take ages to dry. 
How do your pieces come to life? Tell us one interesting thing about your creative process?
For me, the 'blueprint' is very much the foundation of my work – you can scale things up or down.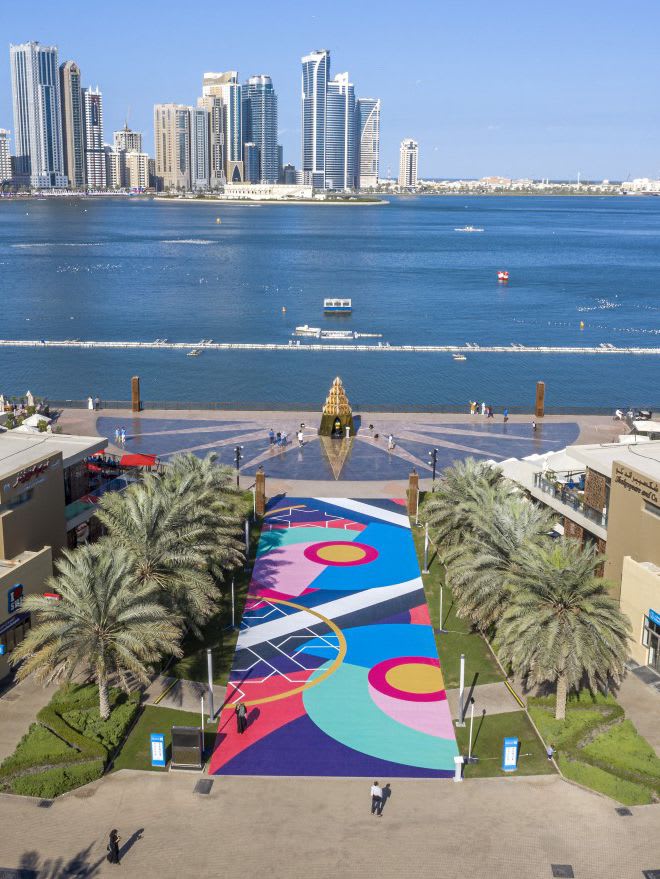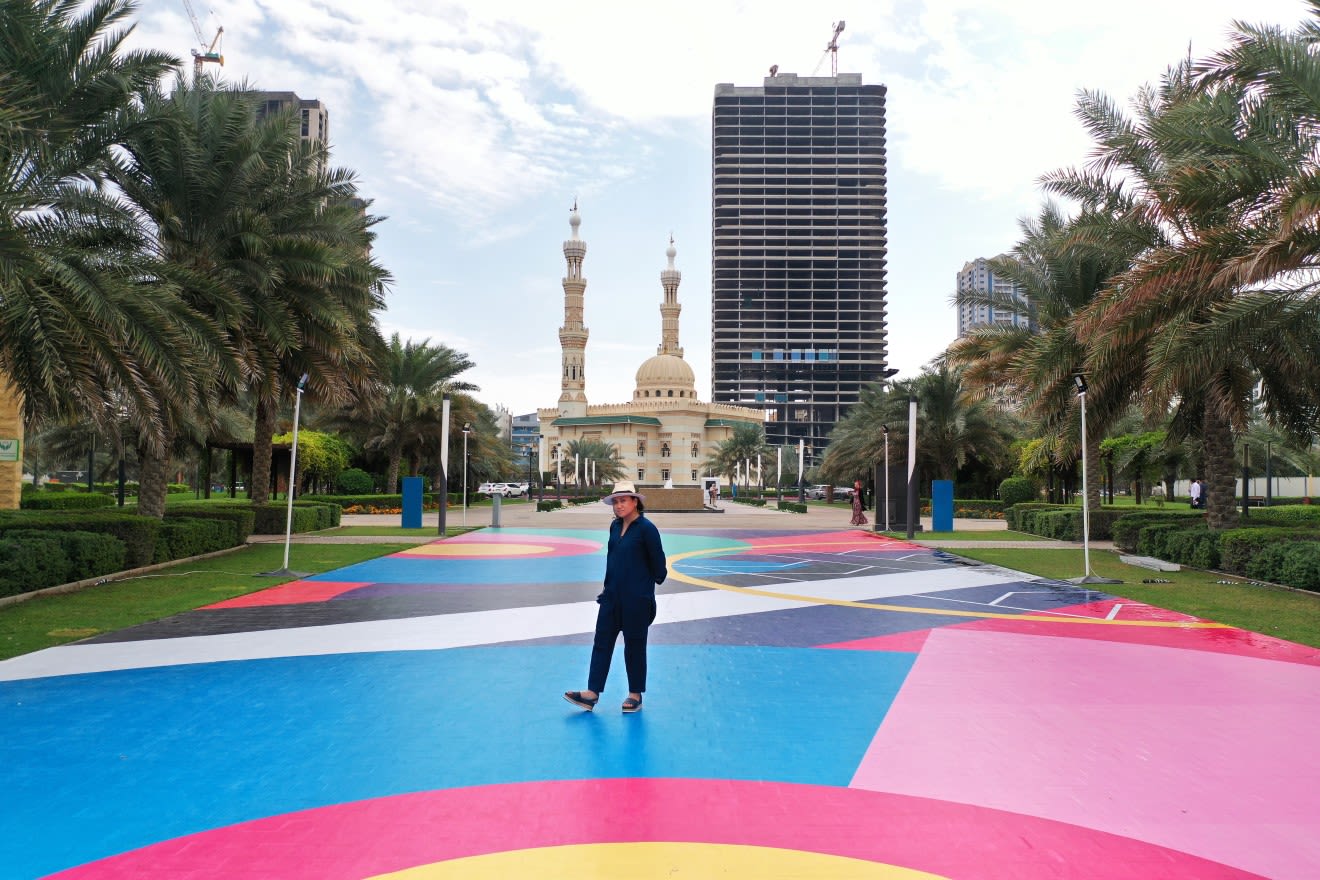 What funny moments, unexpected surprises, or obstacles have you encountered?
I became somewhat a local celebrity in Siena, Italy after painting the Drappellone Flag in 2017. Since then, I've visited every summer, and when I walk down the street, people still yell out to me, 'Nostra Pittrice!' which translates to, 'Our painter!'. 
What motivates and inspires you?
A tutor once said to me, 'Always think about the edges of your canvas.' 
What makes a space special?
Make your space your own by injecting a collection of objects that both fizz and pop.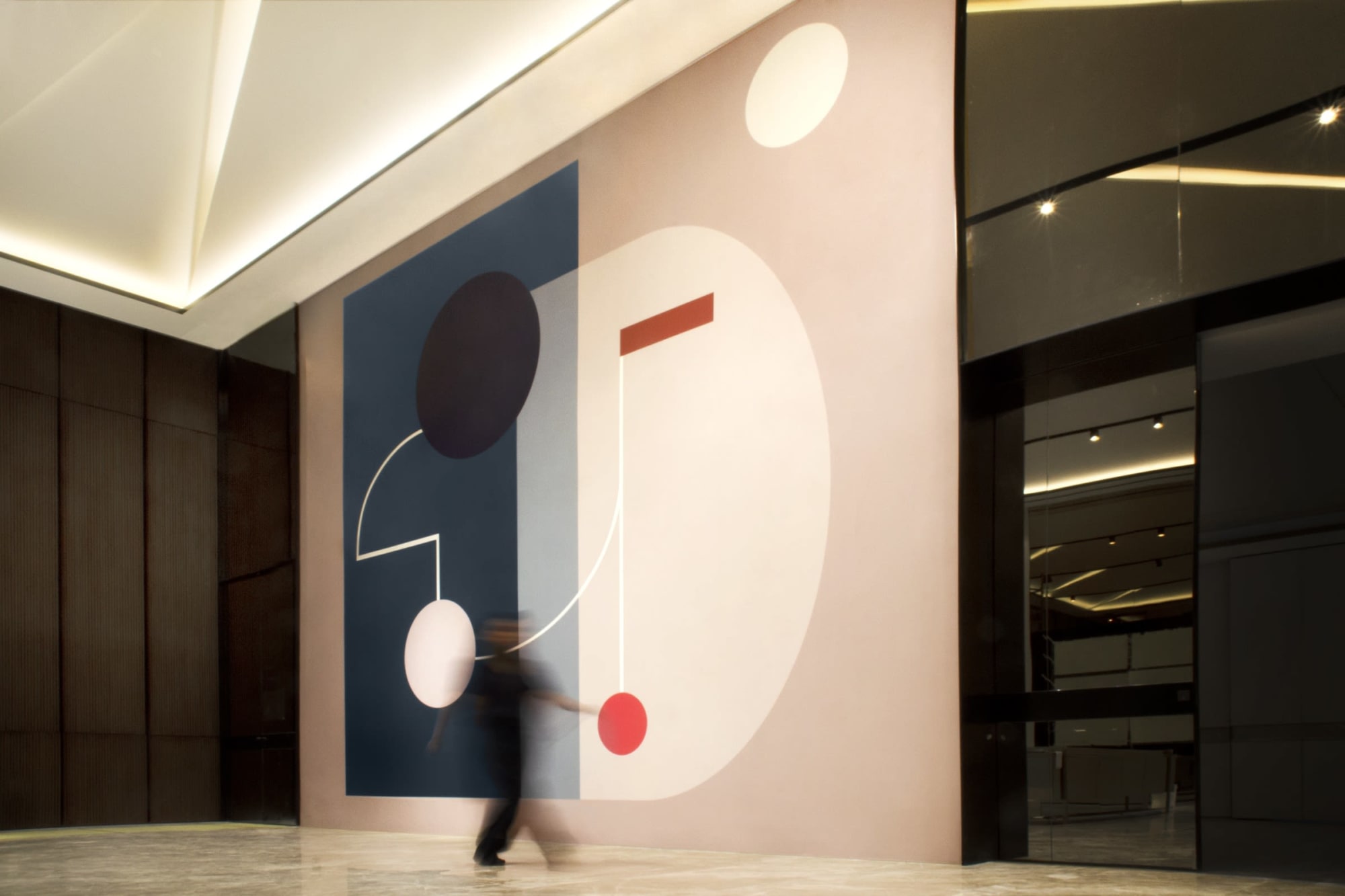 If you're looking for large scale works of art that will brighten its surroundings, this is the Creator for you! Make sure you explore Sinta's Creator page and get inspired by her passion for art.