River Table Designs That Totally Flow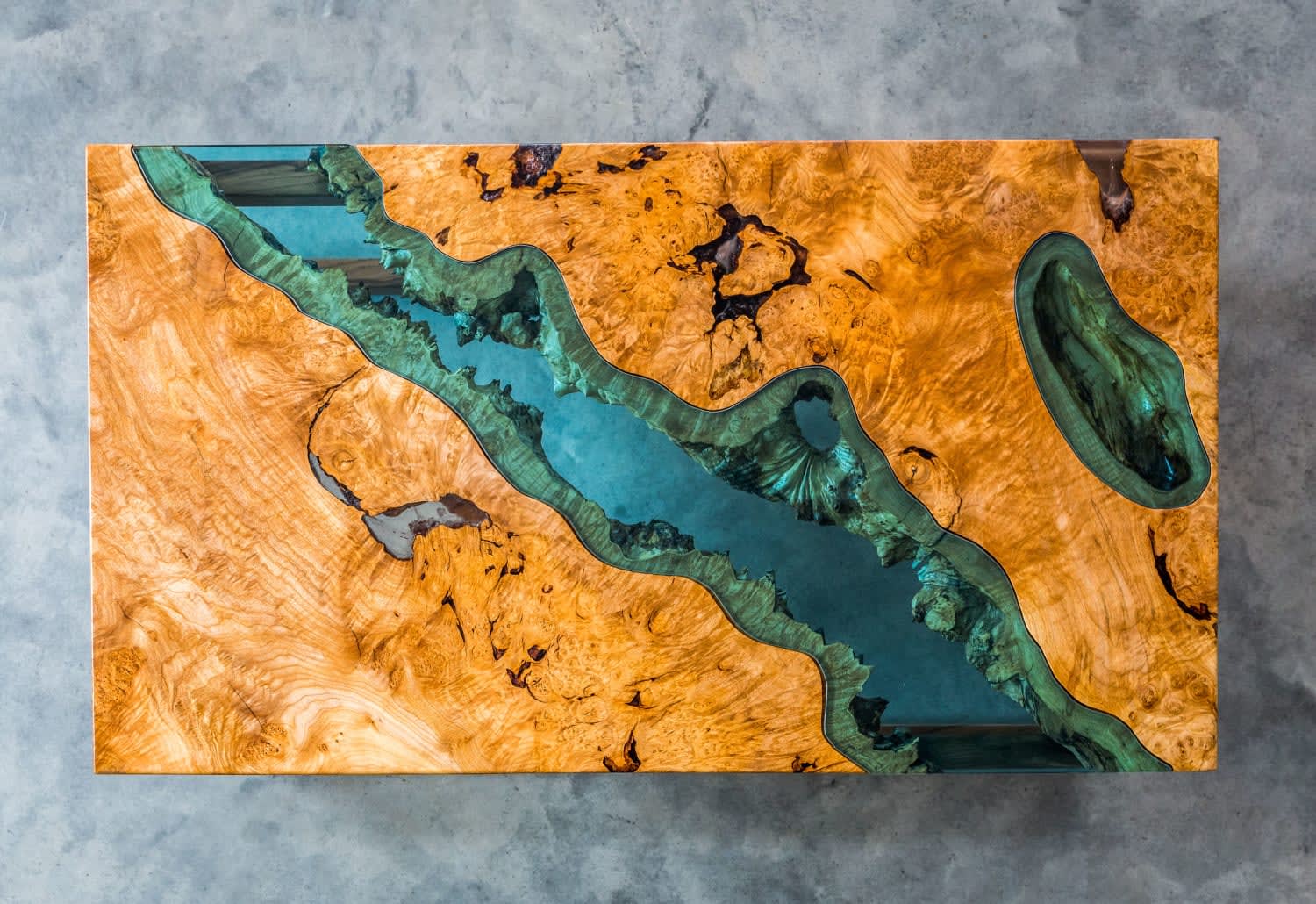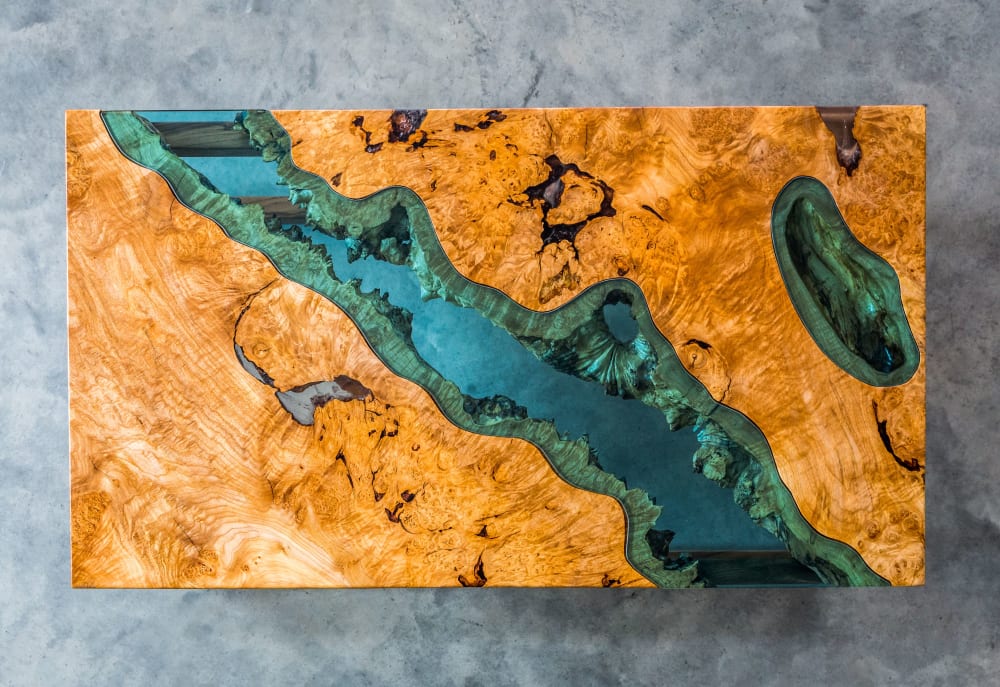 Burly Maple River Coffee Table by SAW Live Edge at a Private Home in Kimberley >
The river table is the new live edge table! This new design style is the perfect crossover between functional furniture and unique art piece. The style and beauty of this design trend speaks for itself, and the river feature down the middle of these tables creates the illusion of movement. This allows a clean flow of energy from one end to the other. In addition, they're sure to elongate your space and even encourage positive vibes.
So what is a river table exactly? Essentially, they are live edge tables with an artfully filled gap running through them. A live edge table uses the natural exterior edge of the tree without sanding it down or cutting, resulting in a rough rim around the outside. Usually, live edges are used on the outside of a table, but with this design they're on the inside. They can be made by combing two live edge slabs and the gaps are then filled with materials like stained glass or colored resin. The resin or epoxy used emulates water and is often blue or iridescent. The result is a table that looks like it has a river flowing through it!
Looking for a classic river table? Check out various colors, sizes, and wooden bases. Need a sleek addition for a modern space? Each table is one of a kind so this furniture adds lots of personalized charm, too. Explore our favorite river tables from Wescover's talented Creators!
Our Favorite River Table Designs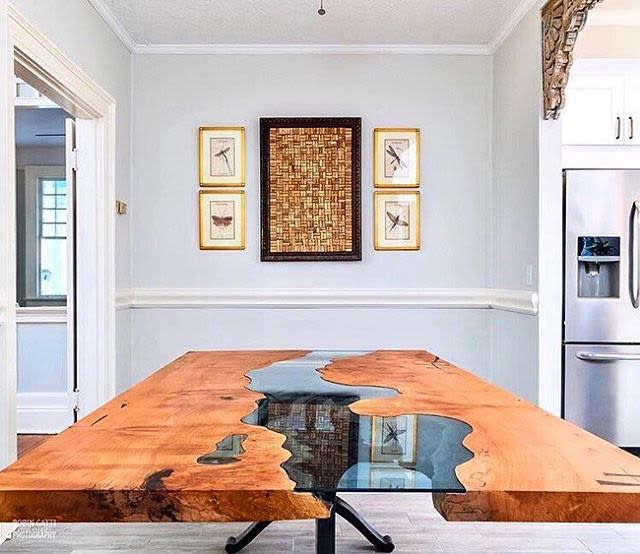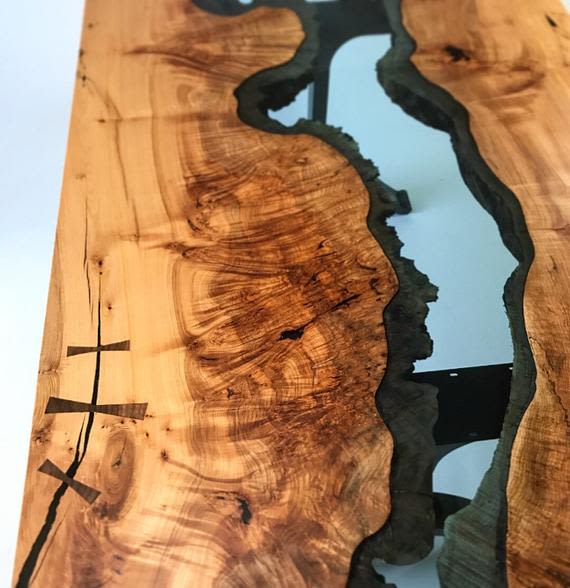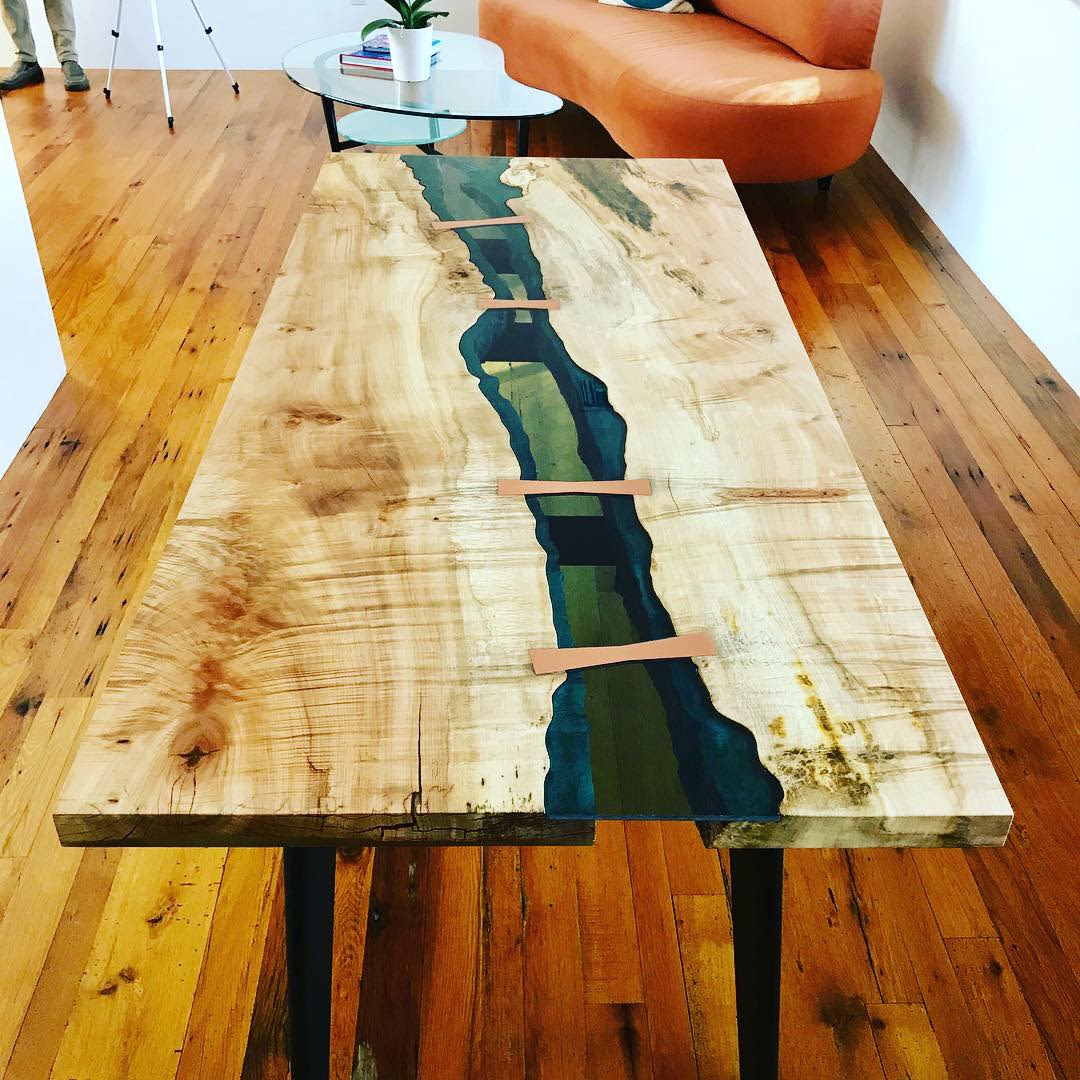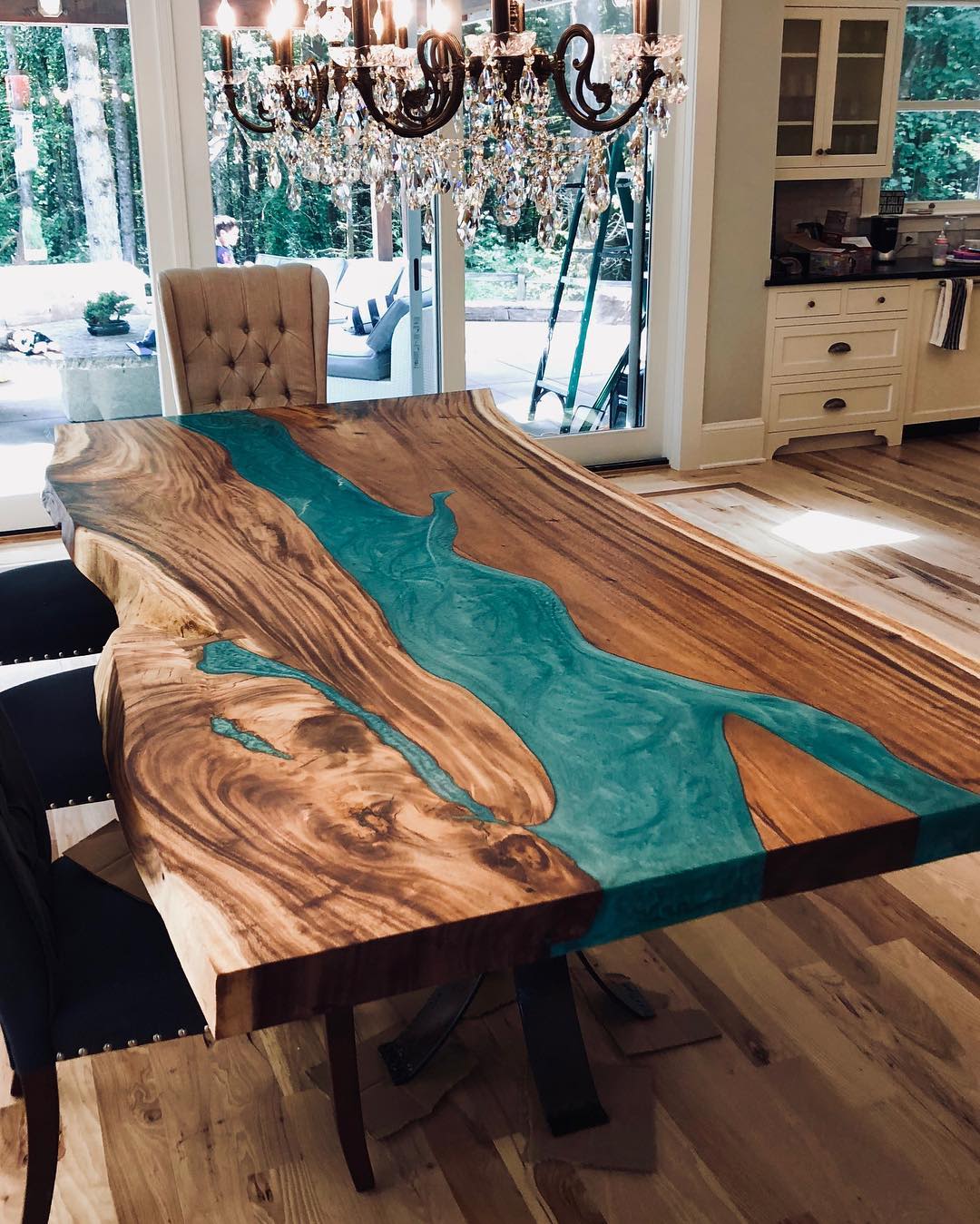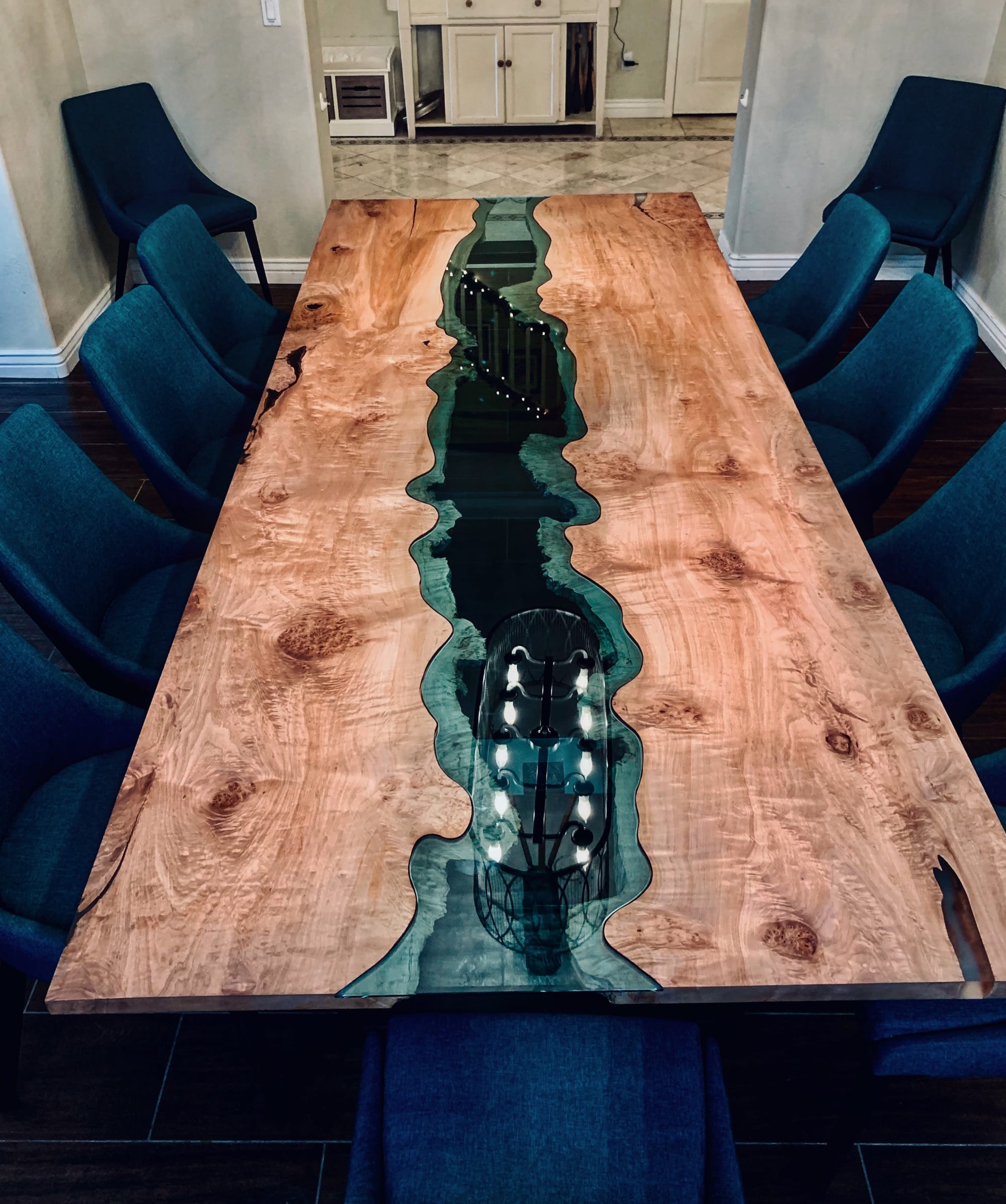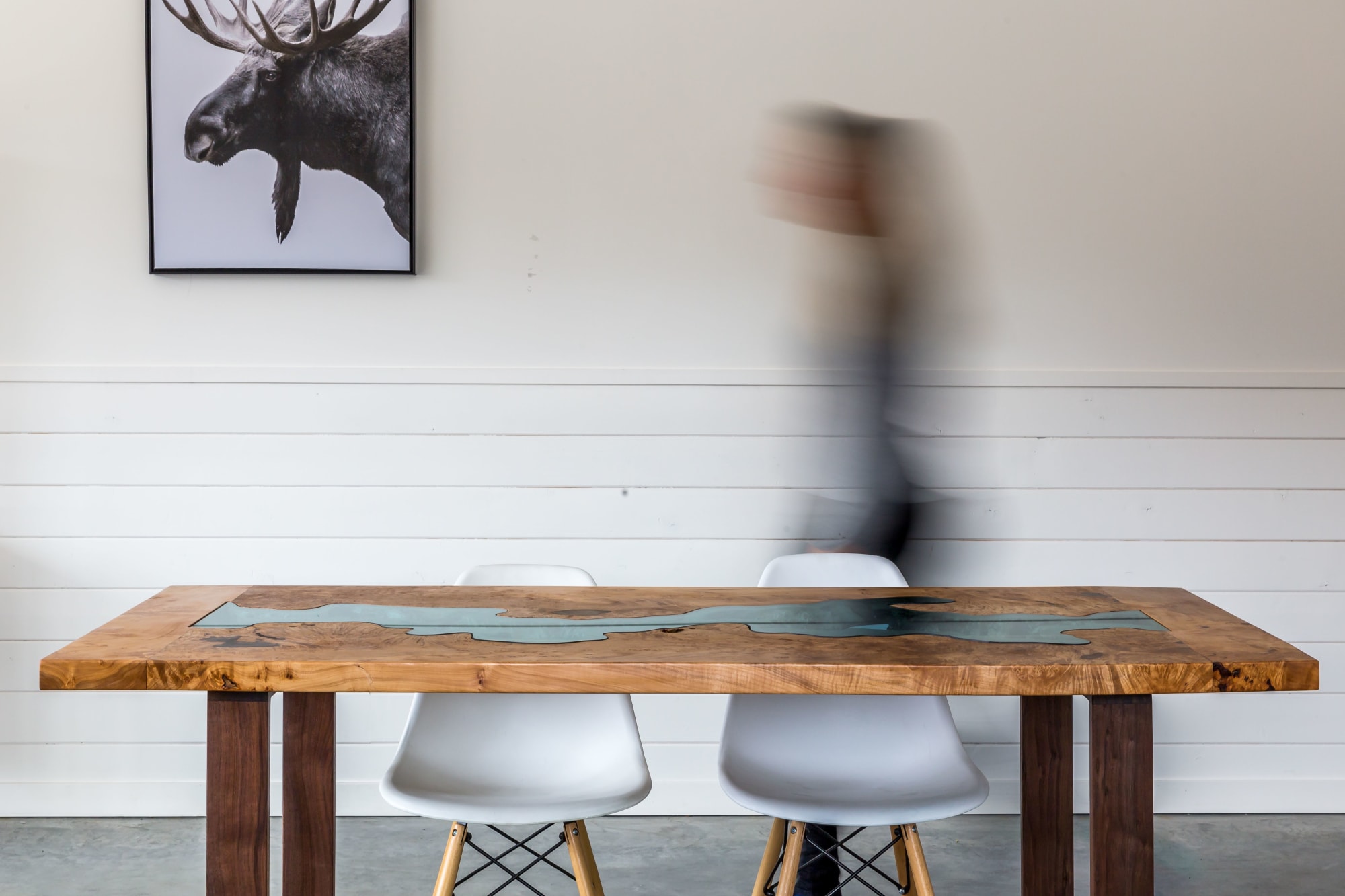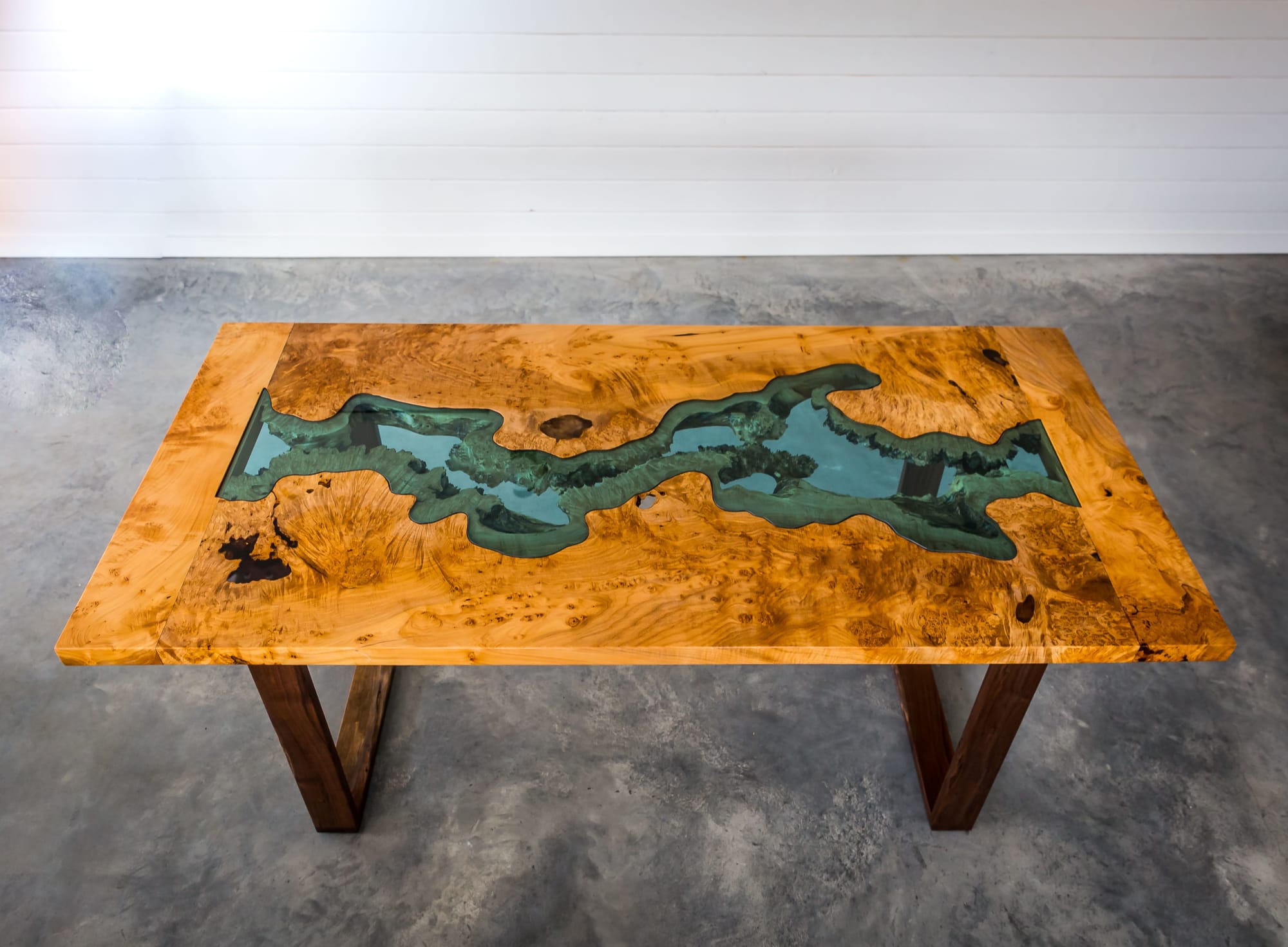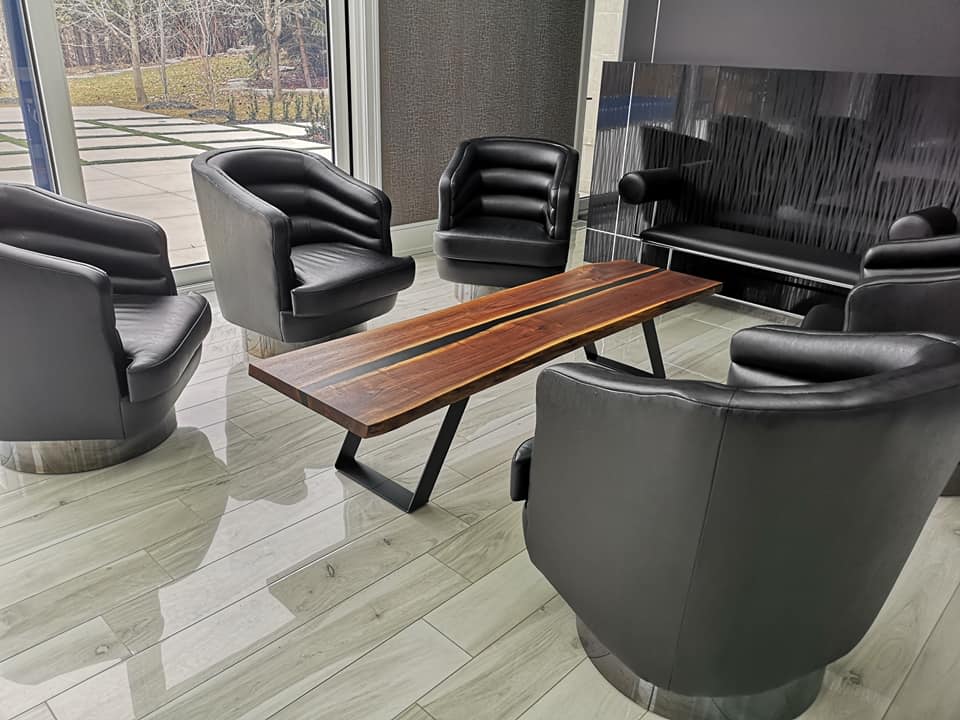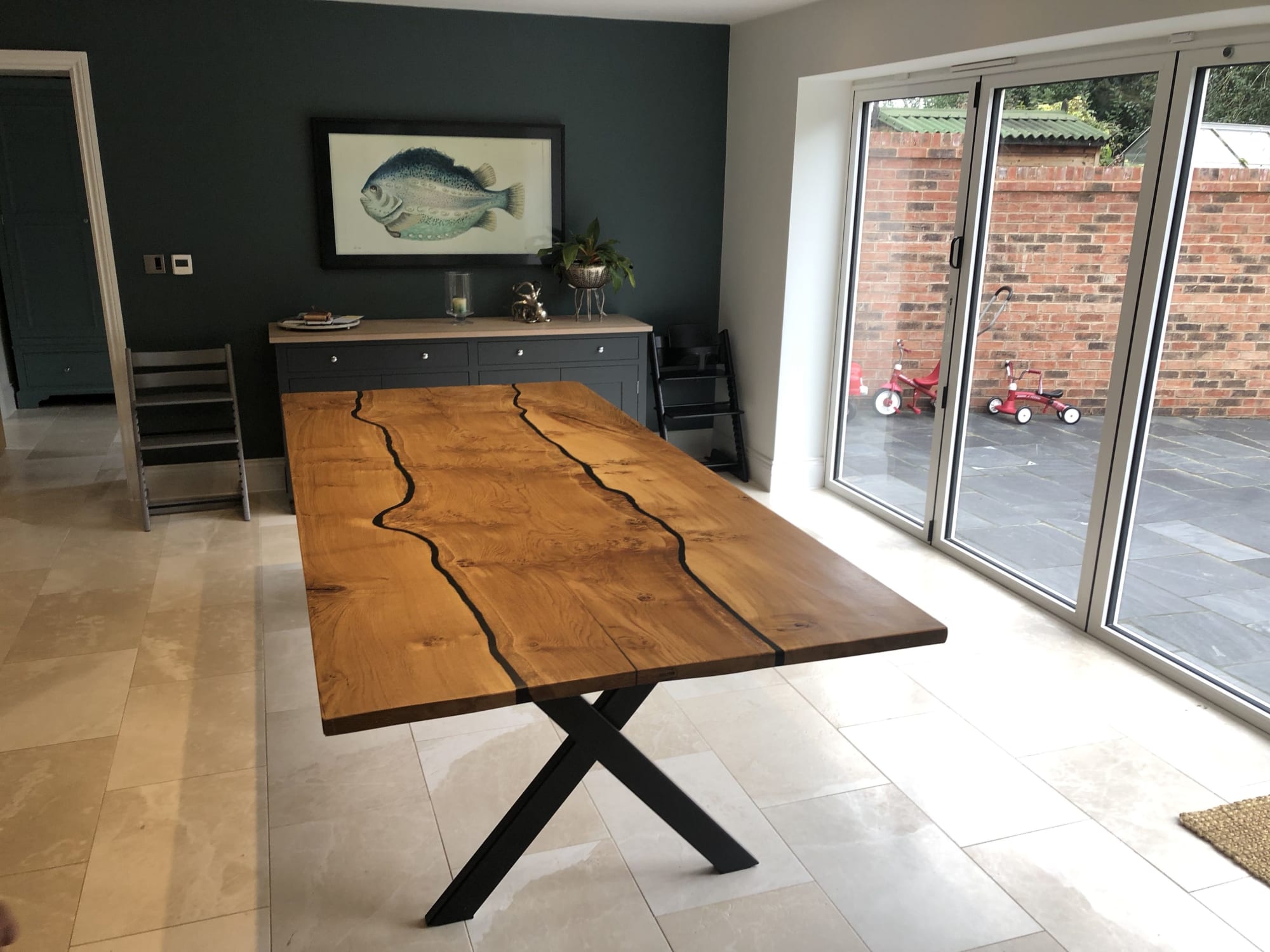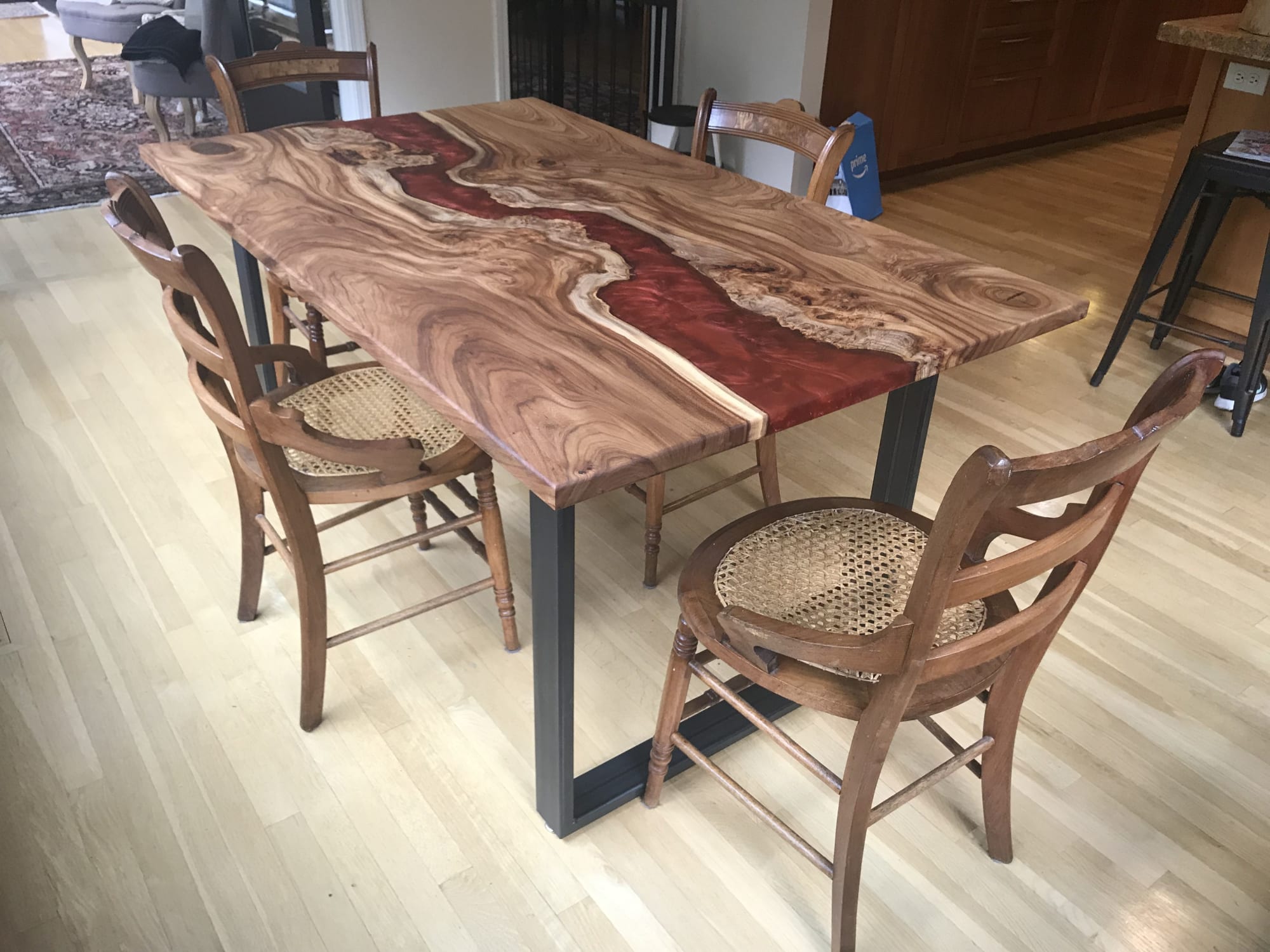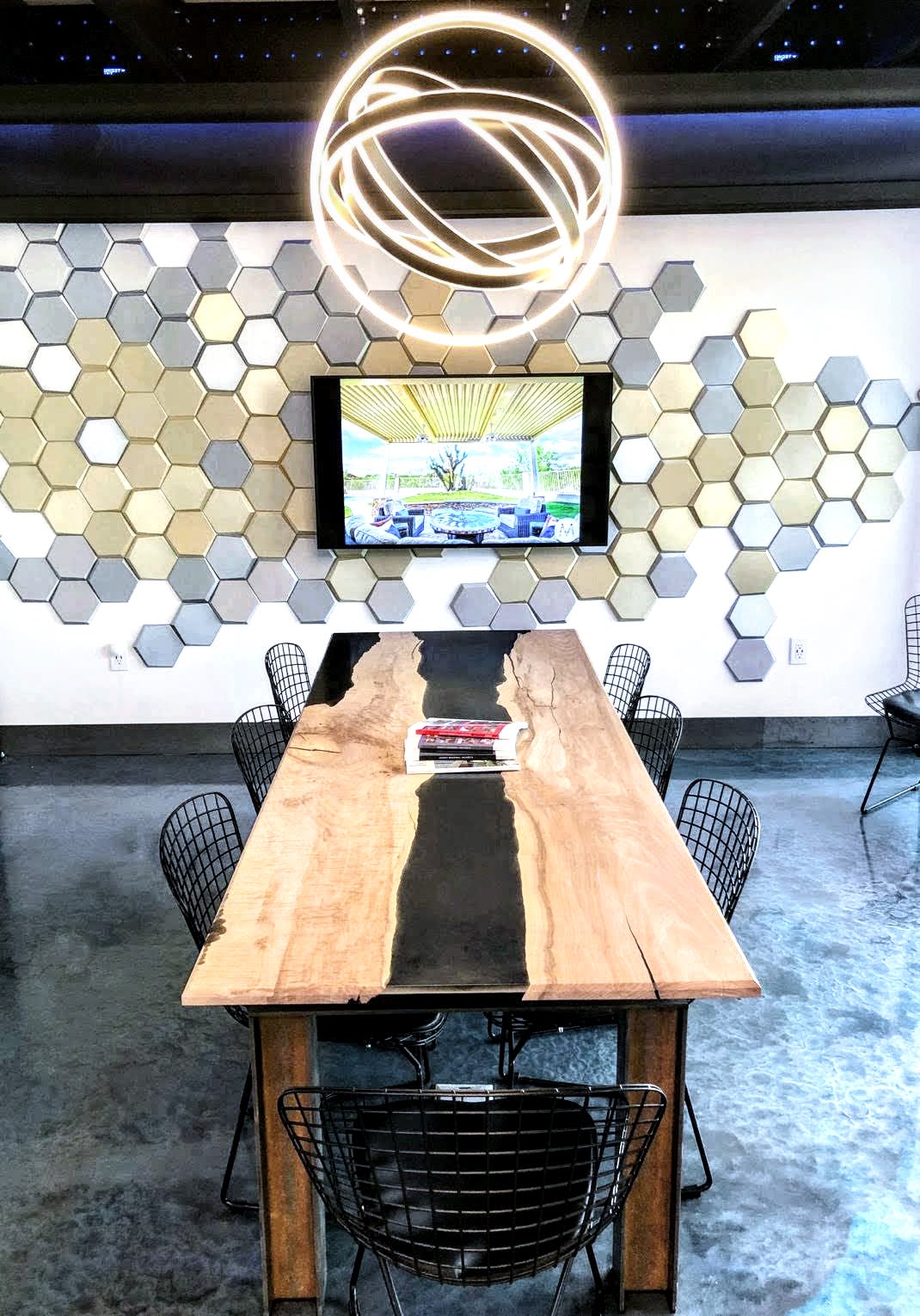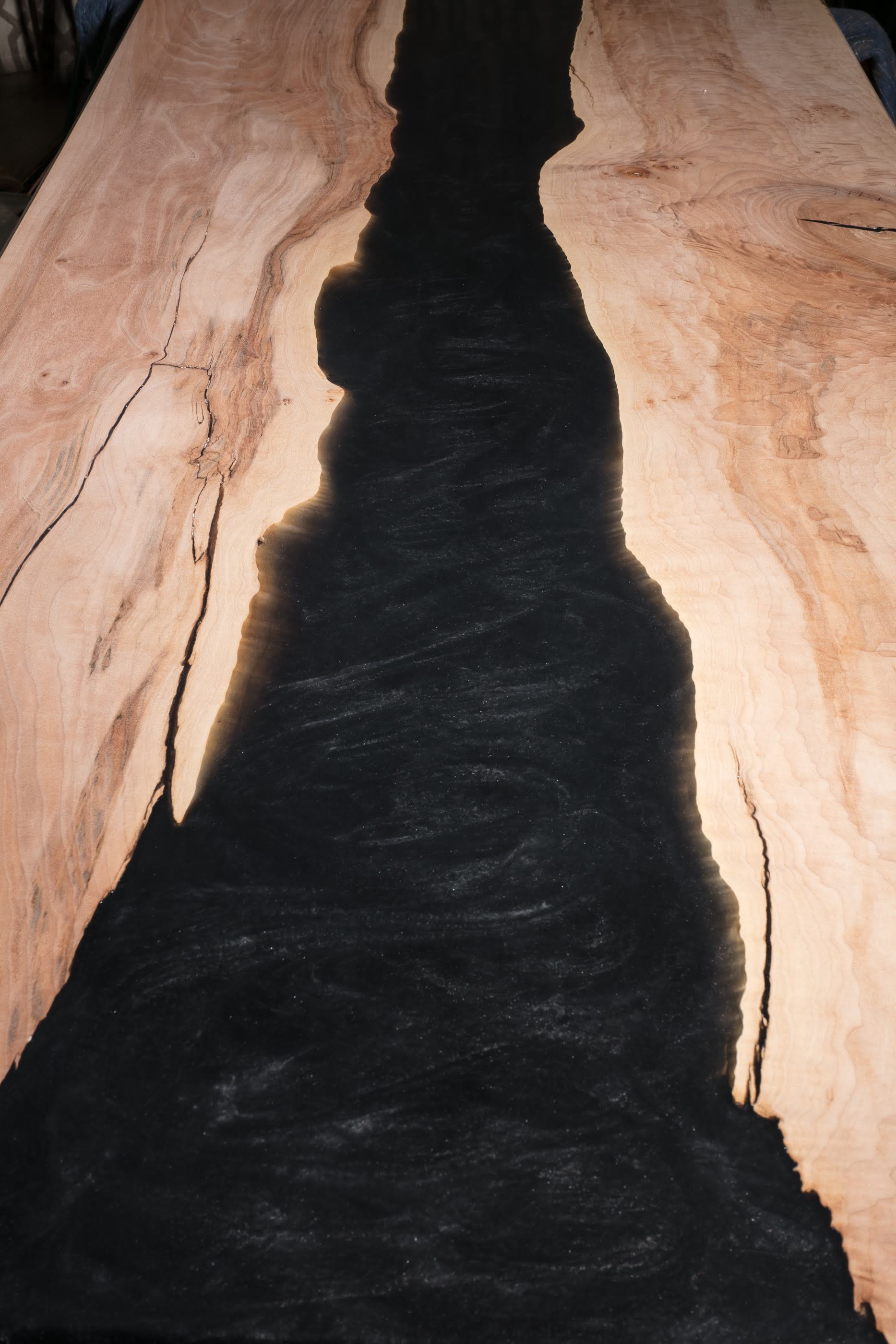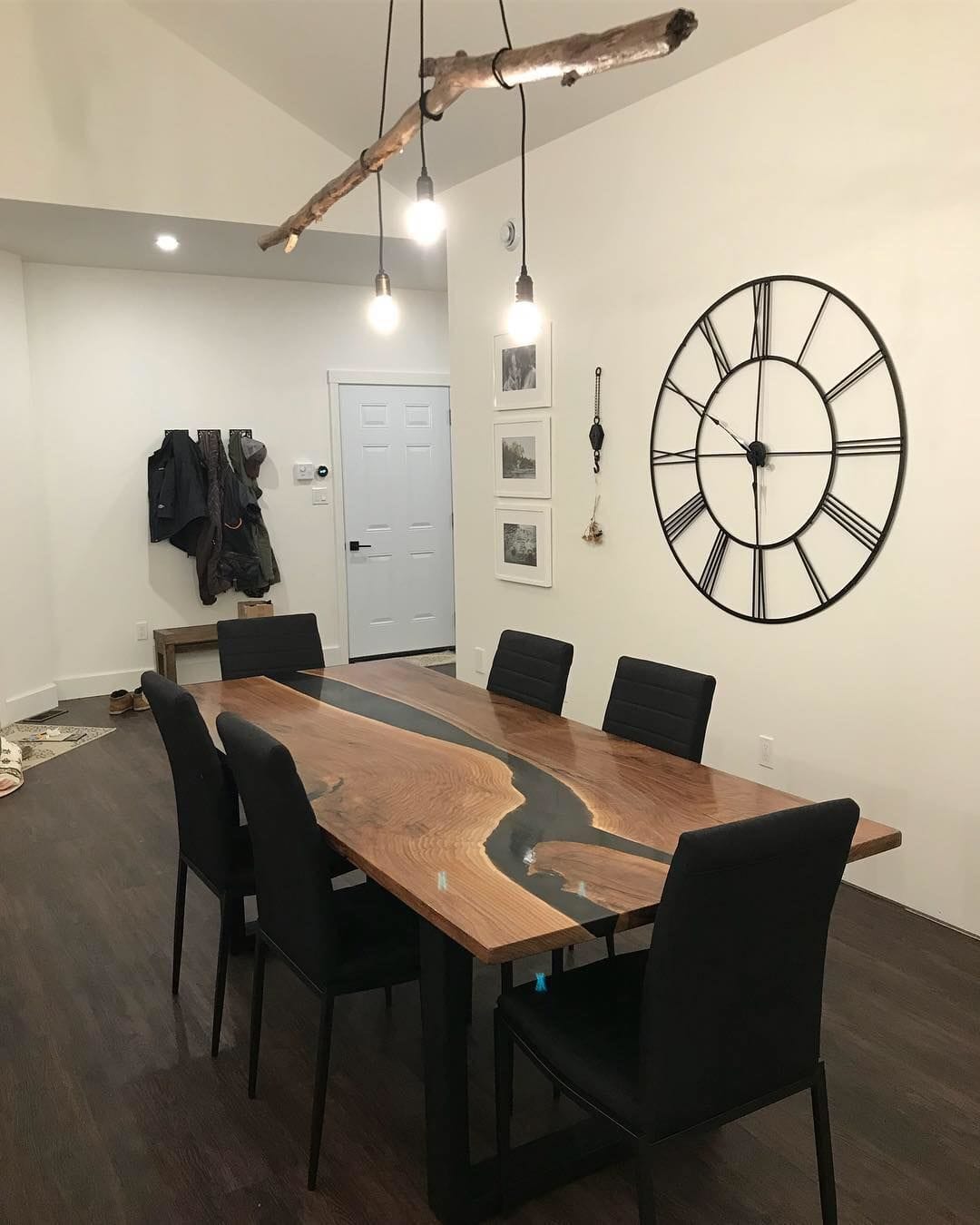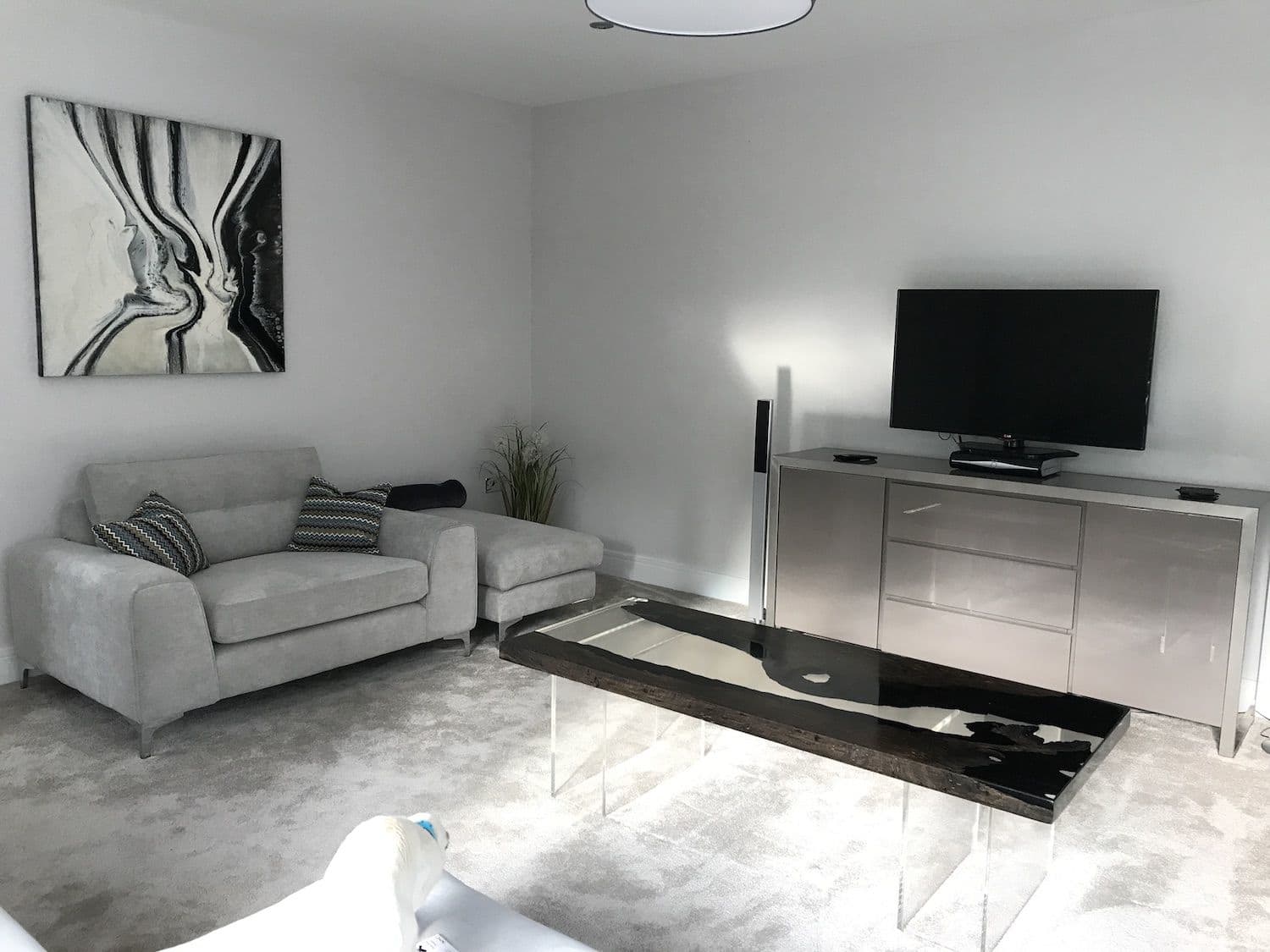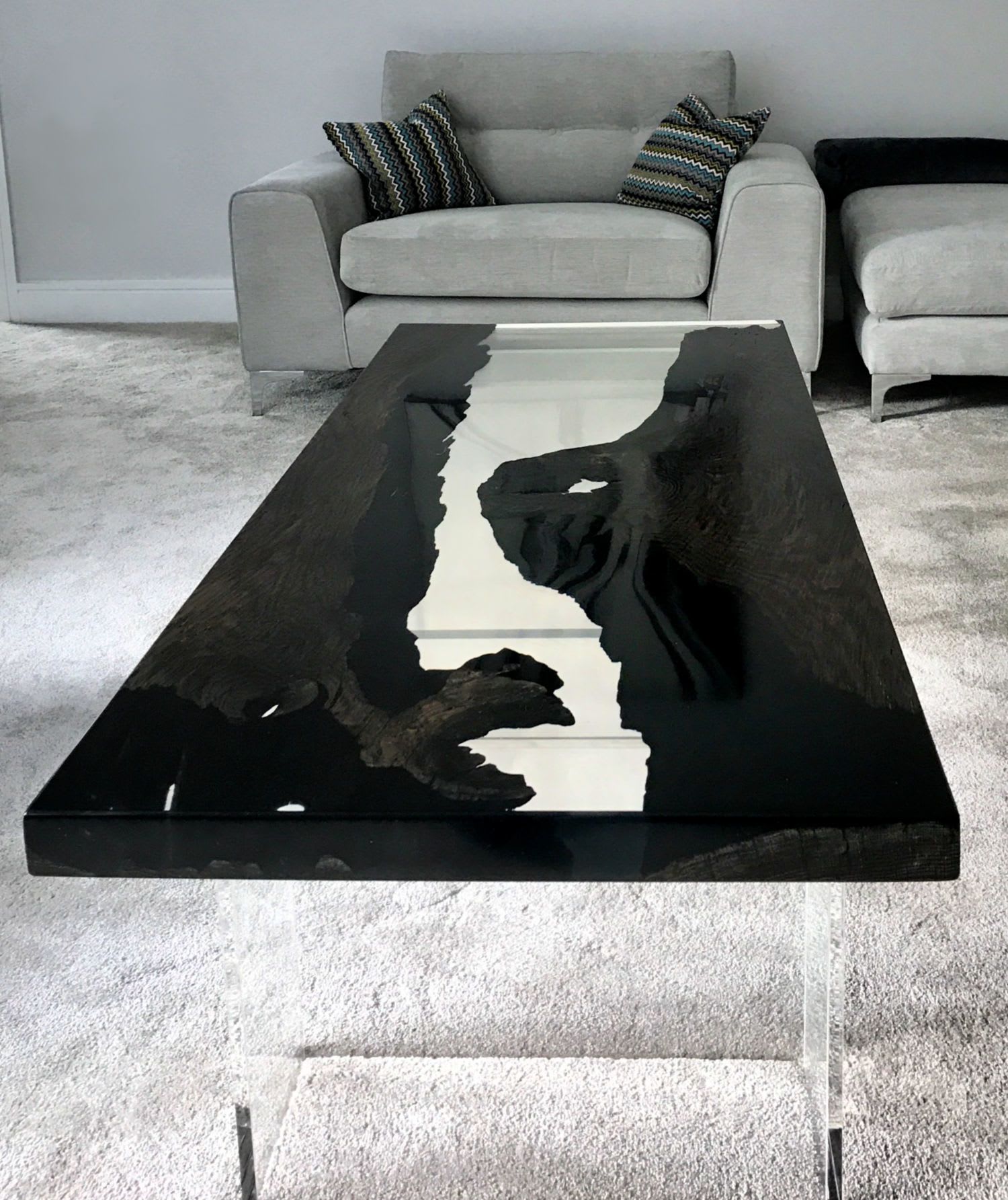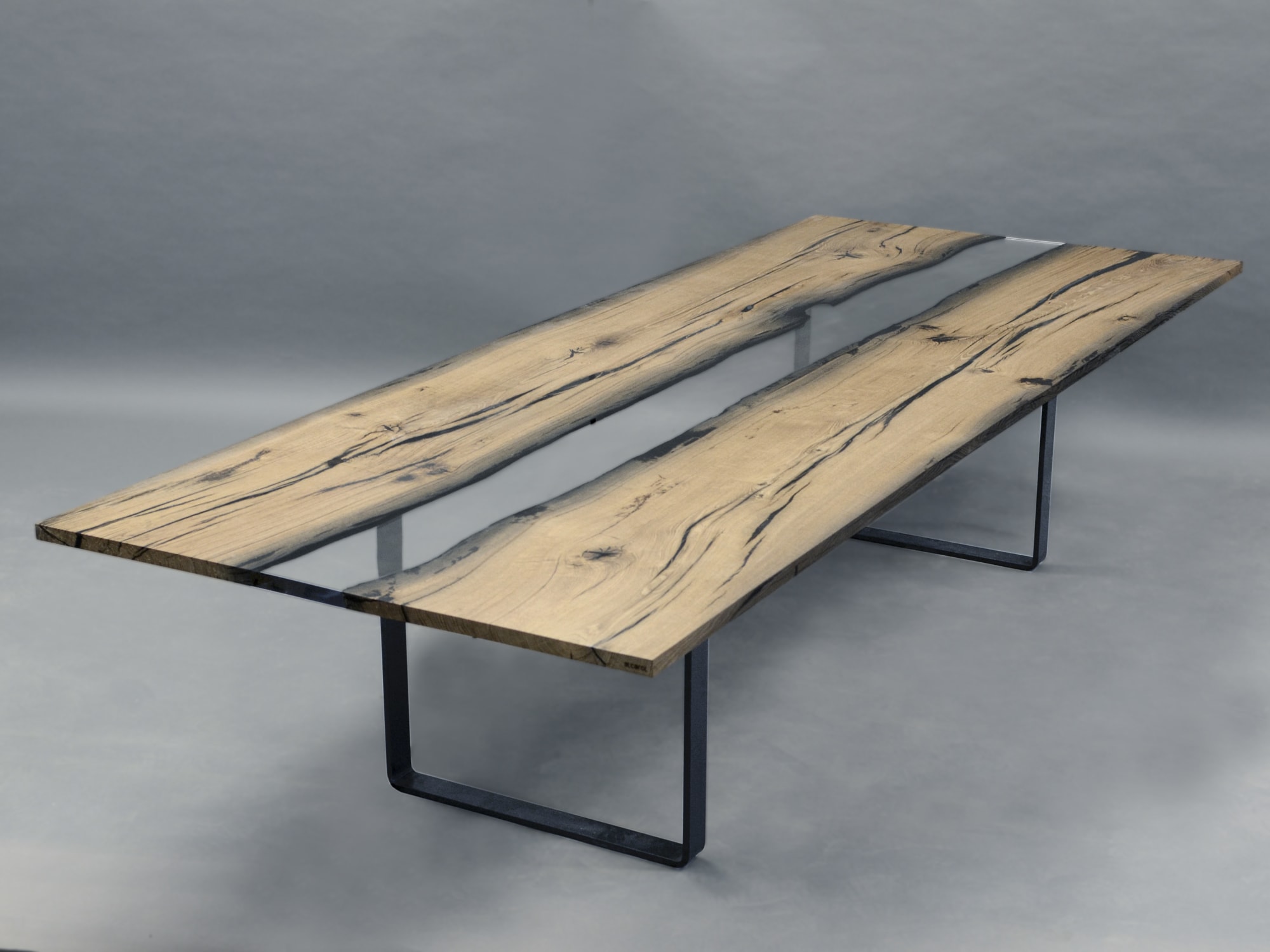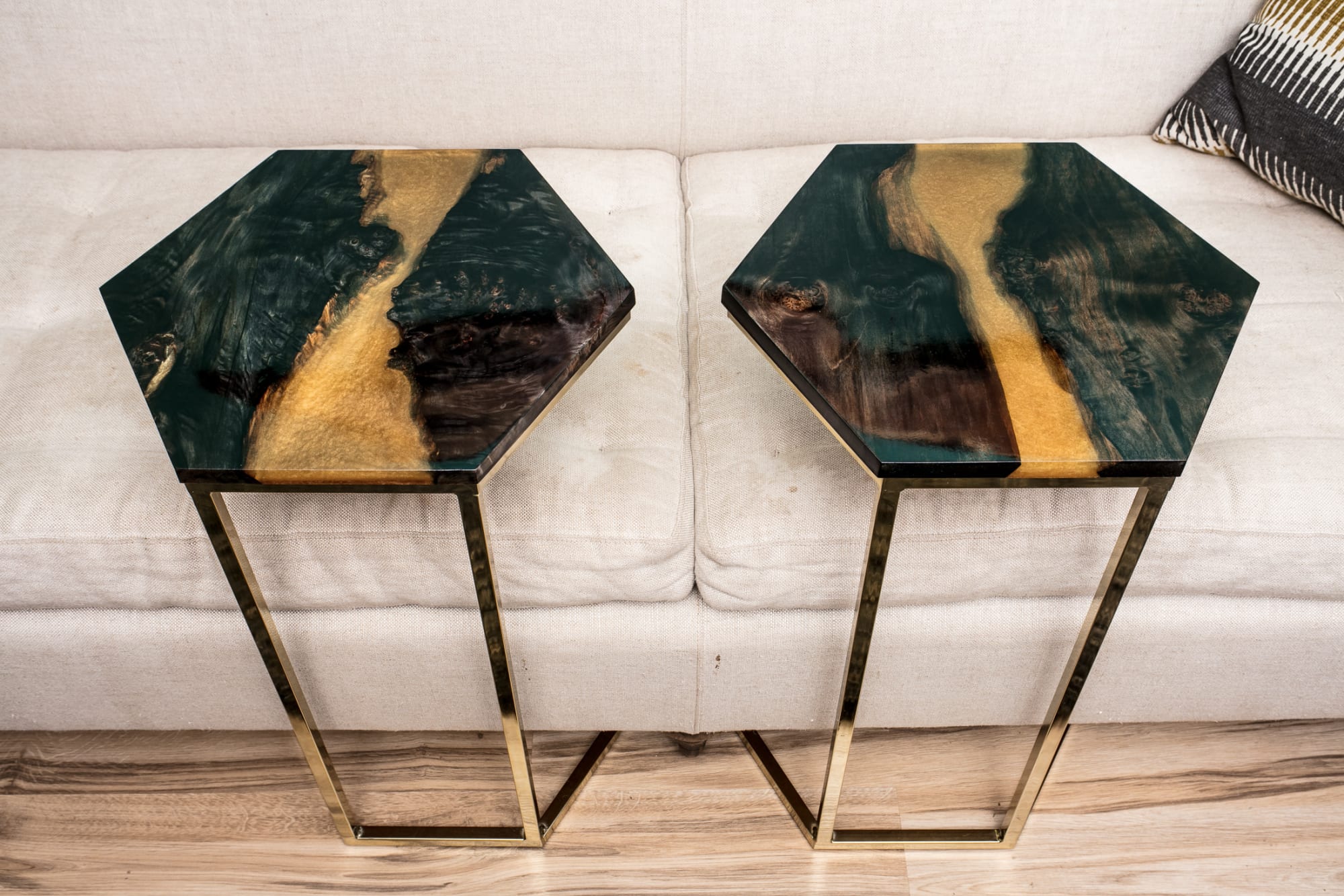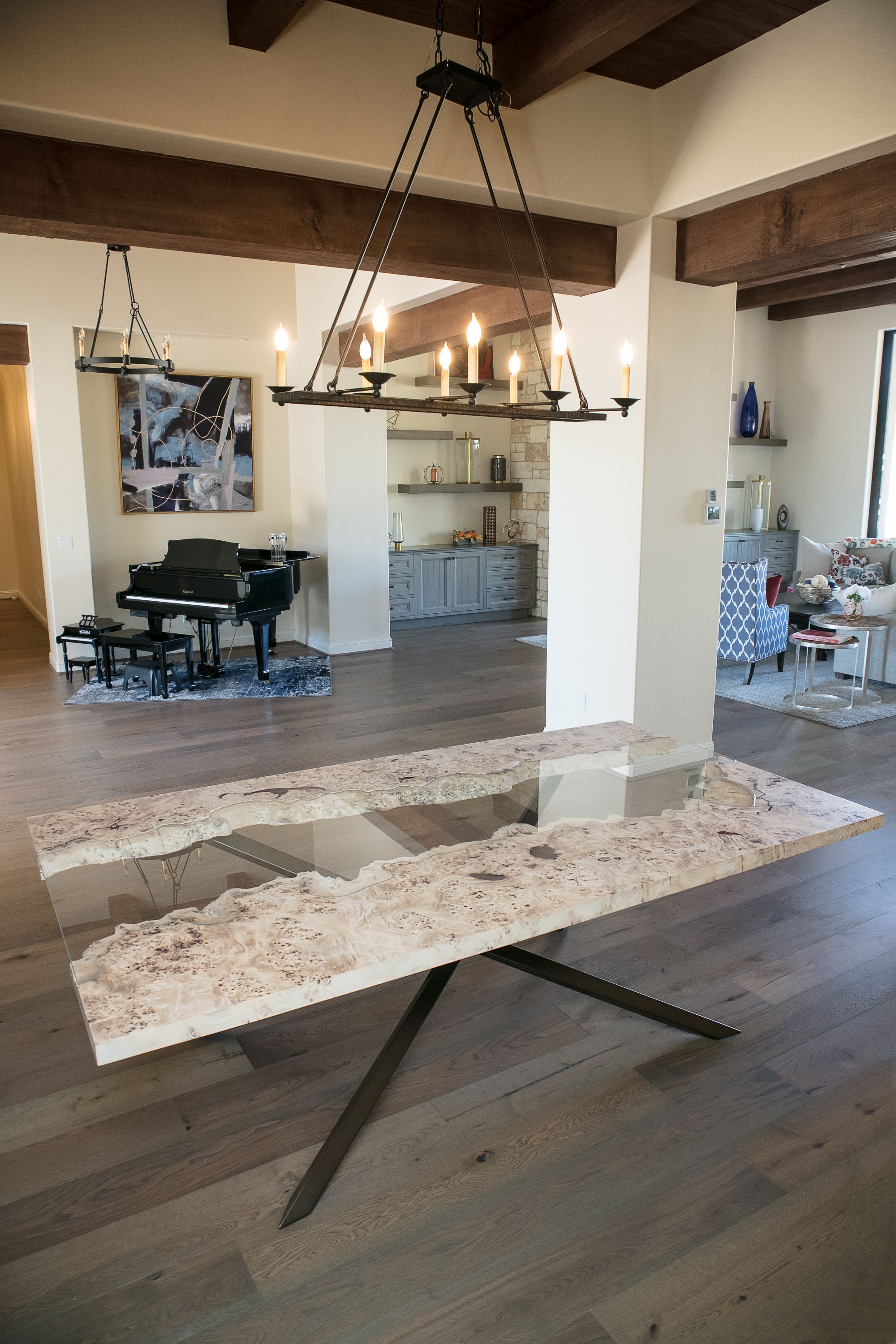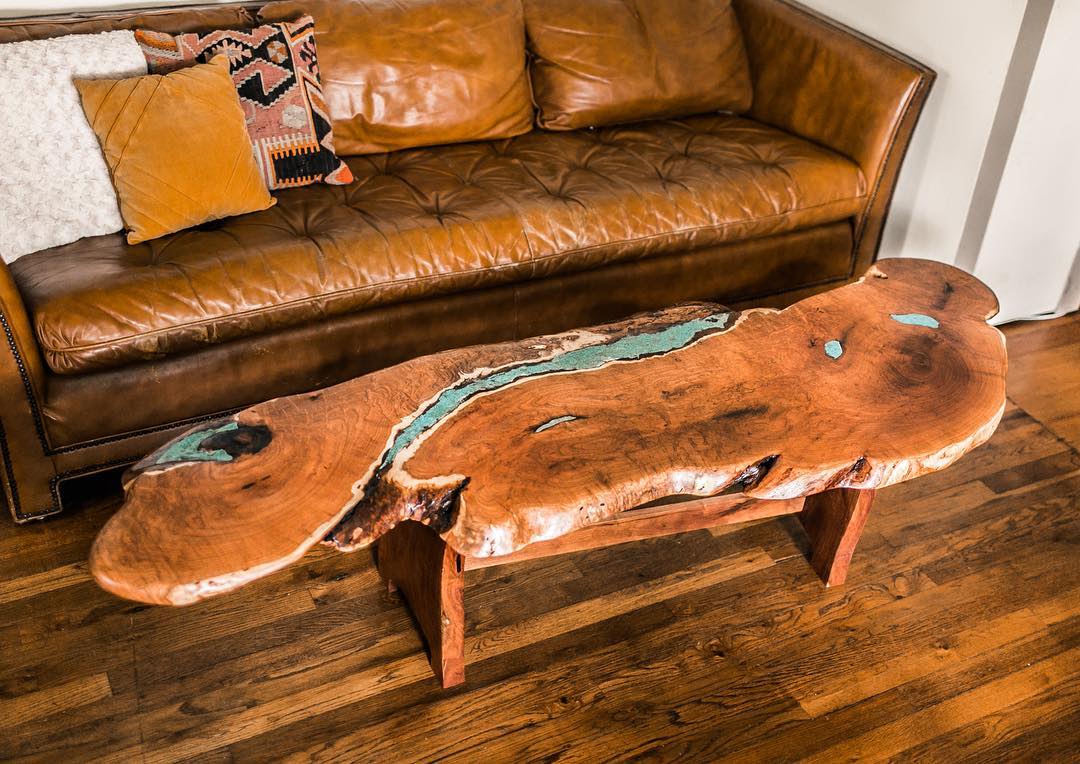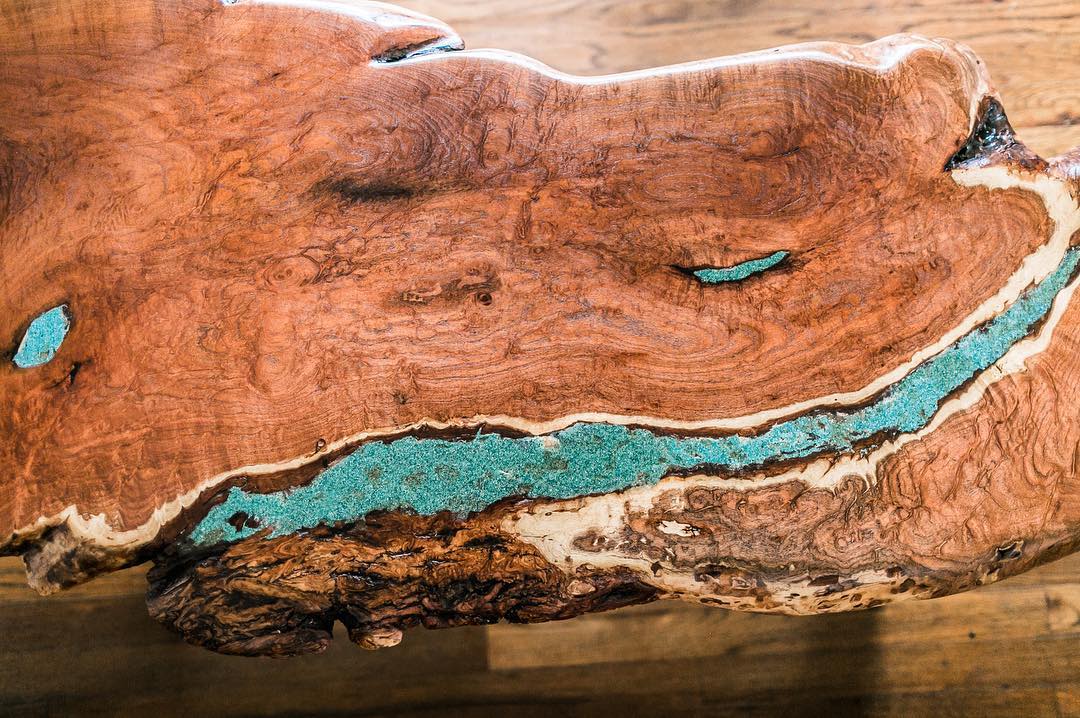 If you're like us, you're constantly on the lookout for design trends that will no doubt become timeless pieces. River tables are just that, beautiful pieces of furniture with style that will last. They can be show stopping dining room tables, cute and stylish side or end tables, or a glamorous coffee table. The choice is yours! They truly work in a multitude of spaces and will complement and enhance any design style.
Find Your River Table on Wescover >