Merchant House High Desert: Your Next Design Destination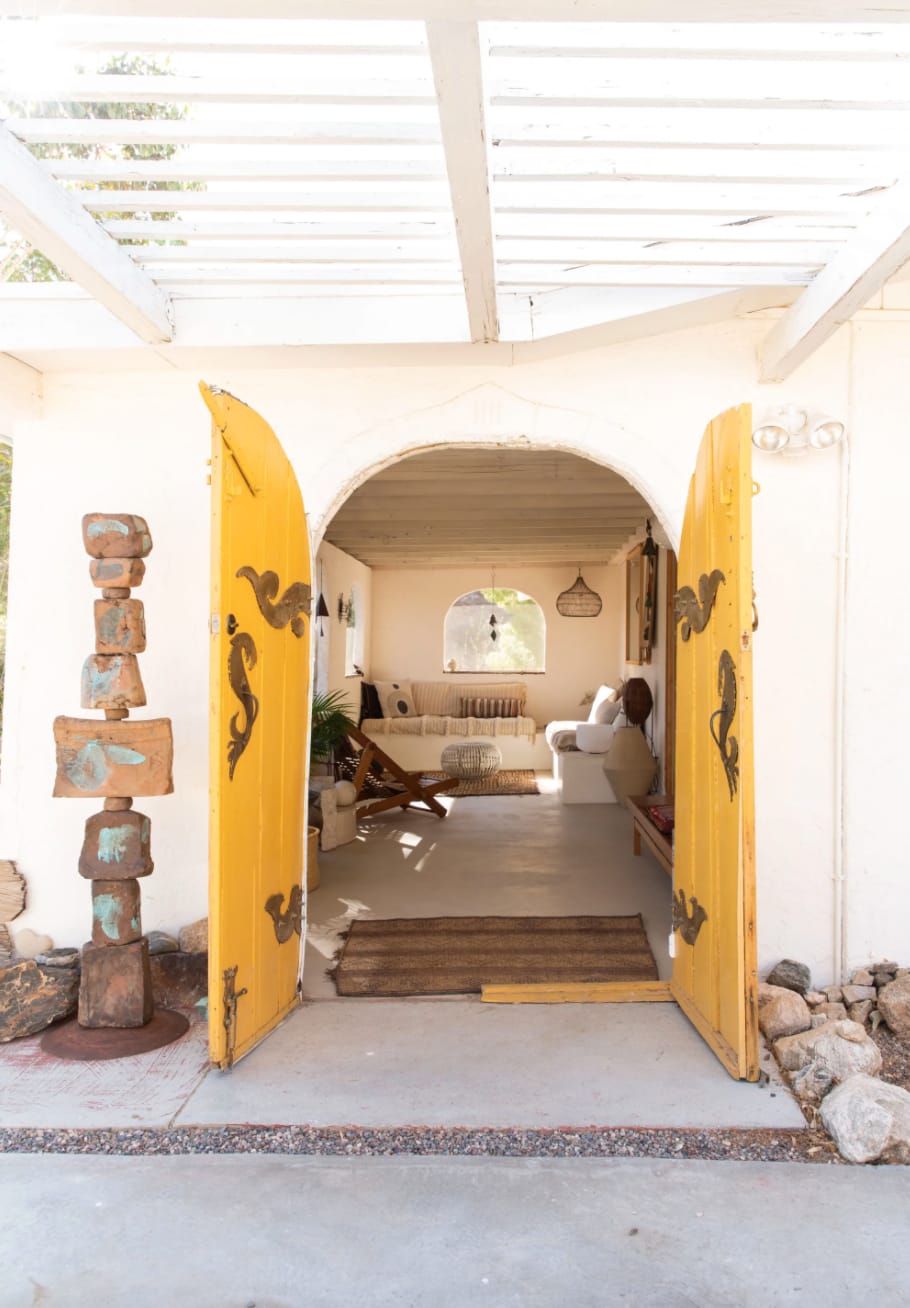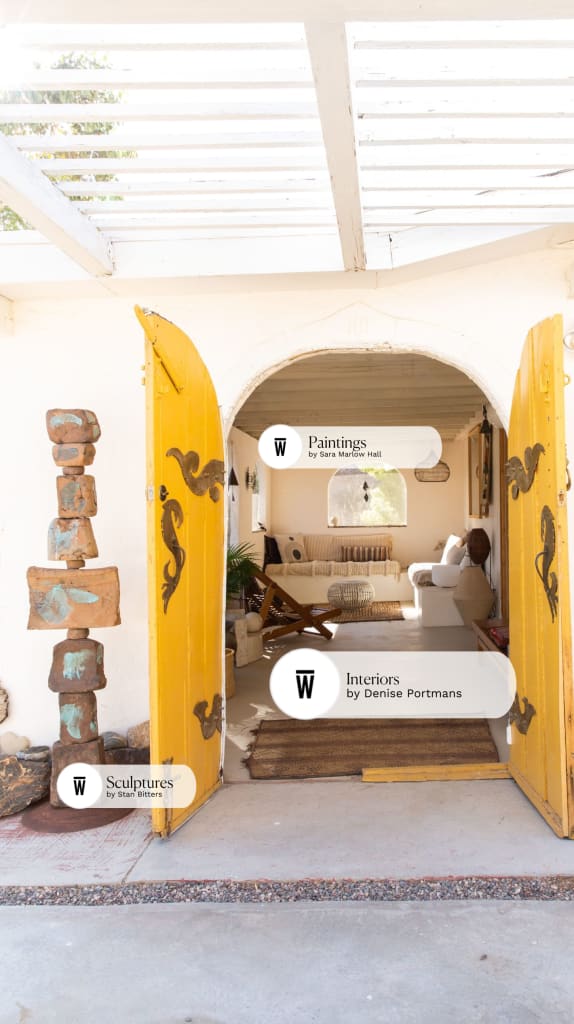 Merchant House High Desert is an innovative house focused on creating an individualistic and soothing atmosphere. Curated by Denise Portmans, it's located in Morongo Valley, California. It truly is the dream destination of anyone in need of a break from city life! Disconnect from the world around you and unwind at this chic contemporary desert oasis. We're sure you'll fall in love with its low key vibe. And with nature at the forefront of this haven, the high desert provides the ideal backdrop for relaxation.
Not only is this destination a welcoming space for a refreshing vacation, but it's also full of unique objects and creative design elements! From handmade decor to cozy pillows and textiles, the Merchant House is something out of a Southern California dream. In this space you'll find inspiration from Denise's favorite places; France, Morocco, Italy, and Spain. Expertly combined, they create a one of a kind environment with a distinctive aesthetic we can't get enough of! Check out what Denise had to share with us about the Merchant House High Desert;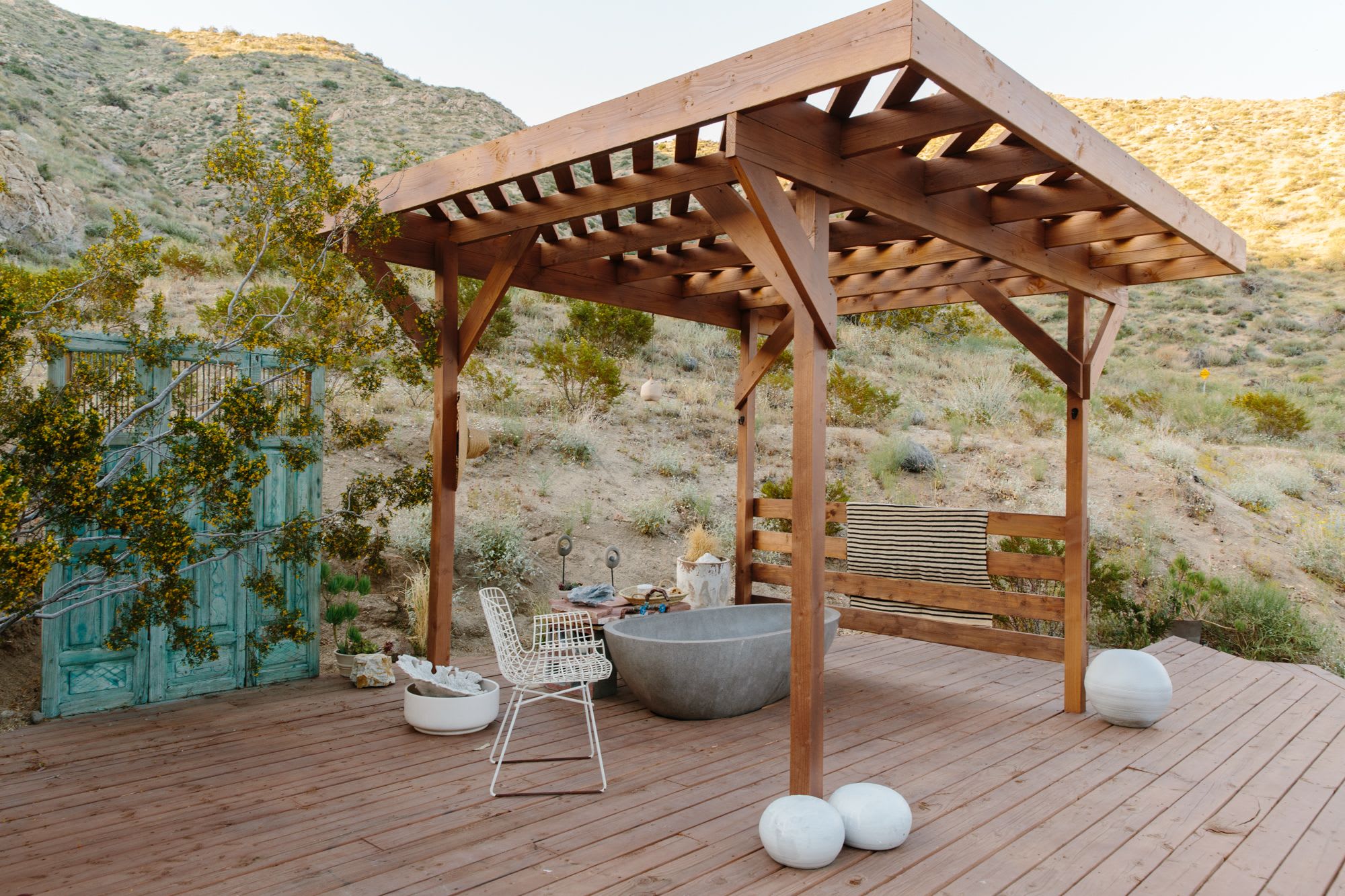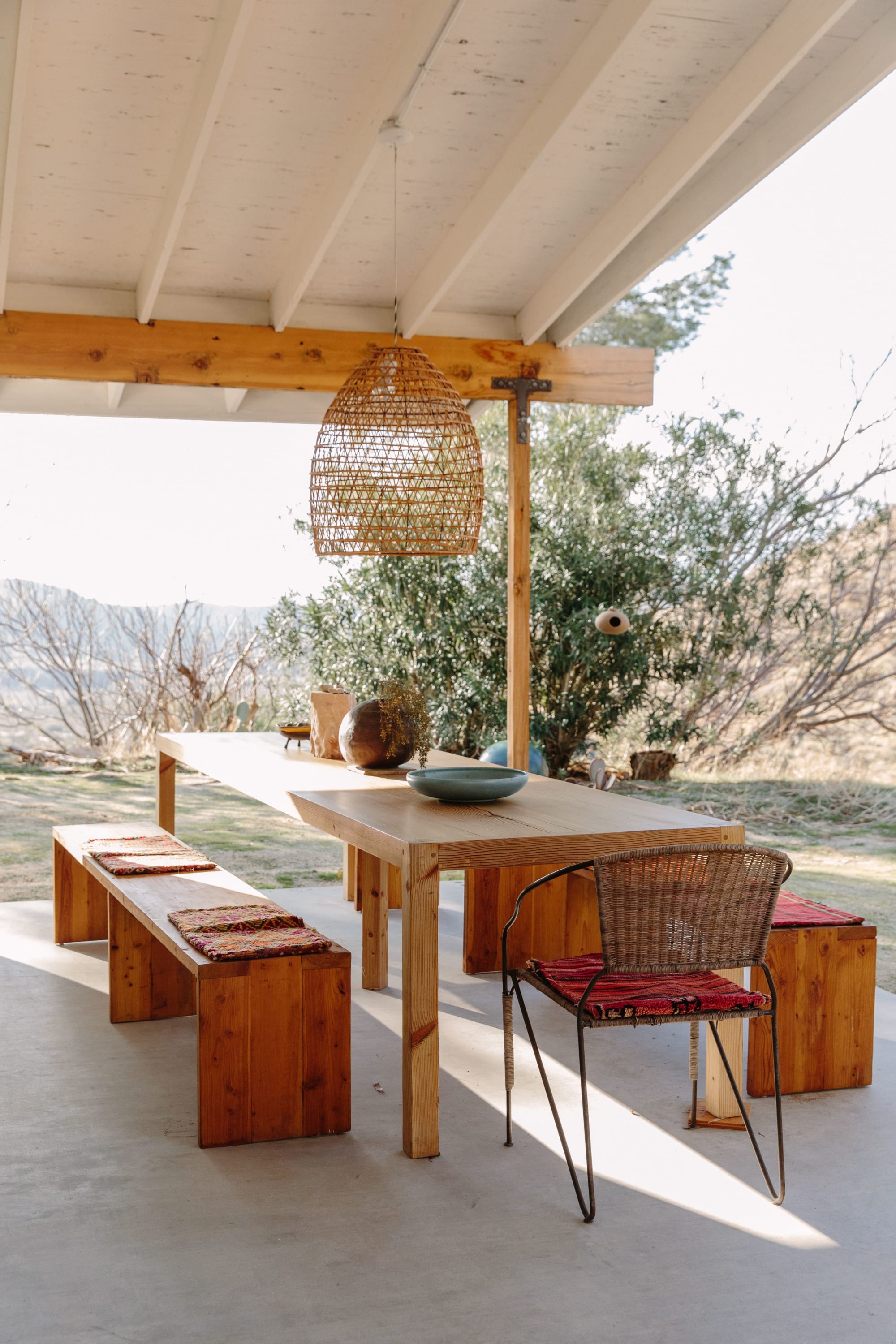 What is the interior design style of your space?
Merchant House combines Moroccan & European interior mixed with vintage and contemporary art, sculpture and objects. Located on 5 acres of desert landscape the house is a beautiful escape that transports you to another world.
What was the biggest source of inspiration?
Georgia O'Keeffe's House and Studio in New Mexico.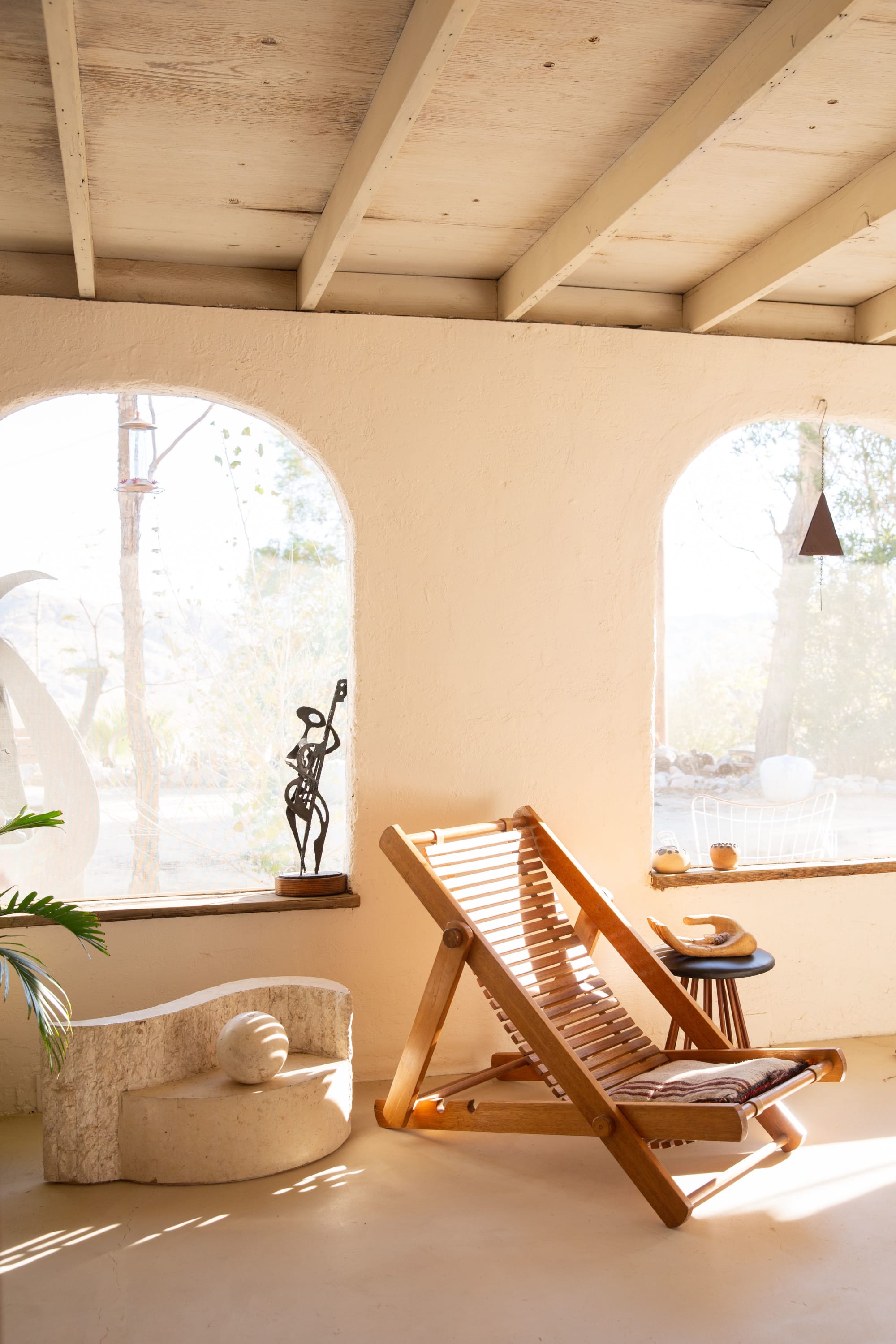 What custom/original element do your guests notice most often? What do they say about it?
The welcoming yellow doors when entering the house are iconic and most asked about as well as the mix of sculpture and art around the house.
What experience does your home optimize for?
A place to relax and be inspired, cook and enjoy the nature around you.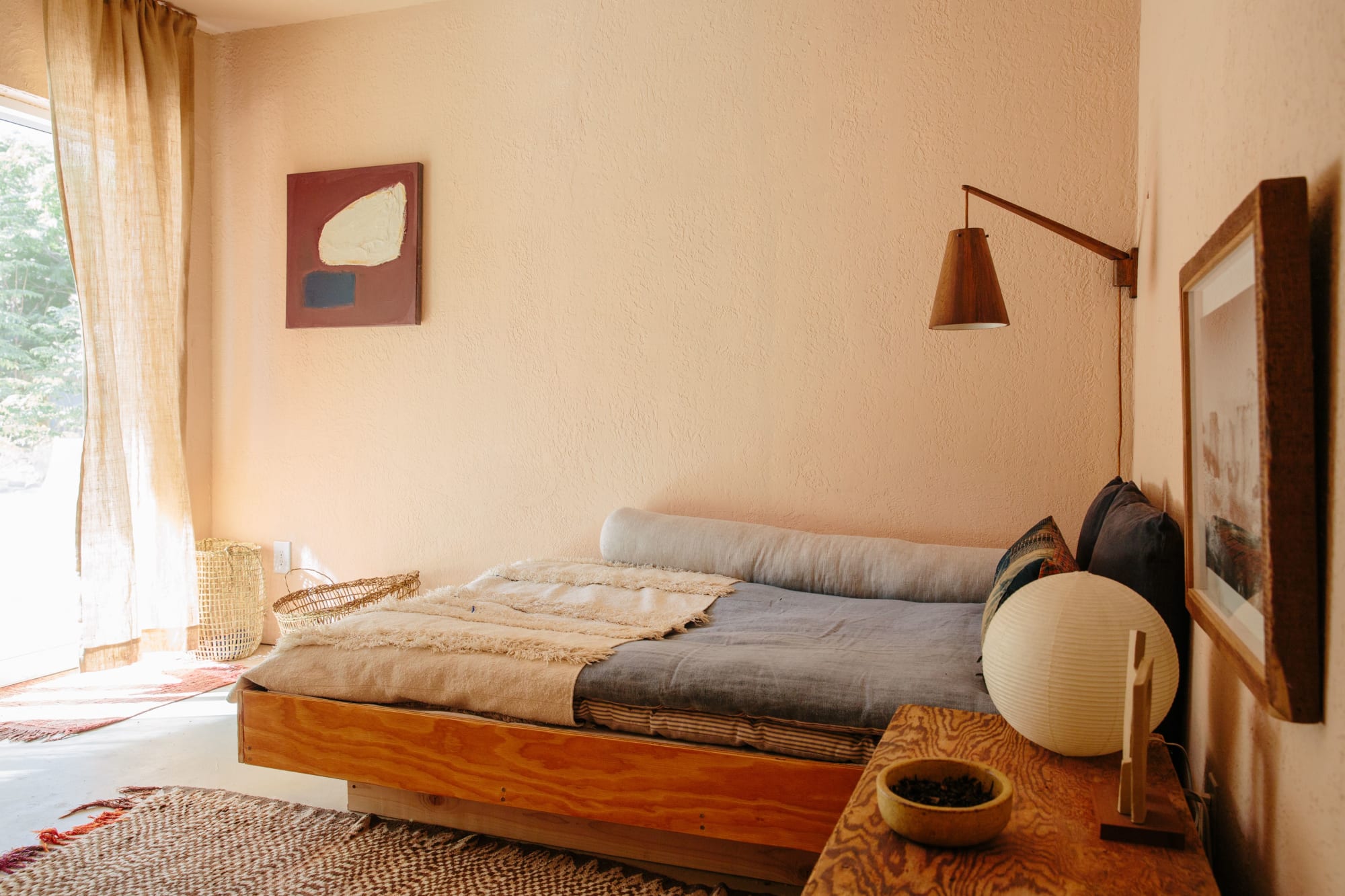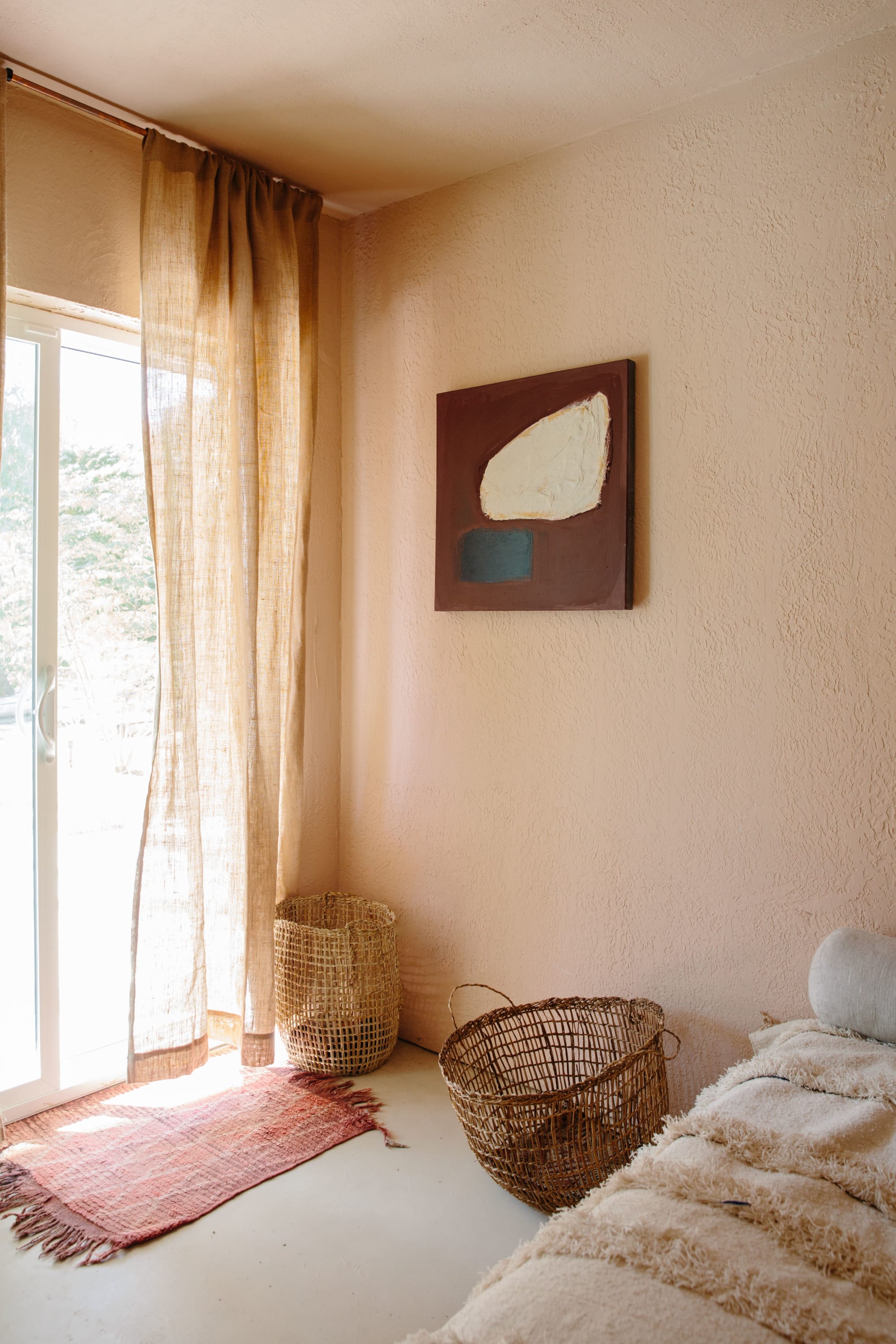 What's your city/neighborhood's aesthetic? What about the culture?
The high desert is a place for you to get off the grid and explore the vast desert landscape. There are many small boutiques owned by locals, selling homemade goods, vintage and art.
What's your favorite piece of art/design in the space? Any memorable moments finding a piece – or even meeting the Creator!
A painting my daughter made me Sara Marlowe Hall  when I bought the house. It's located  in the living room a plaster painting she made inspired by the desert.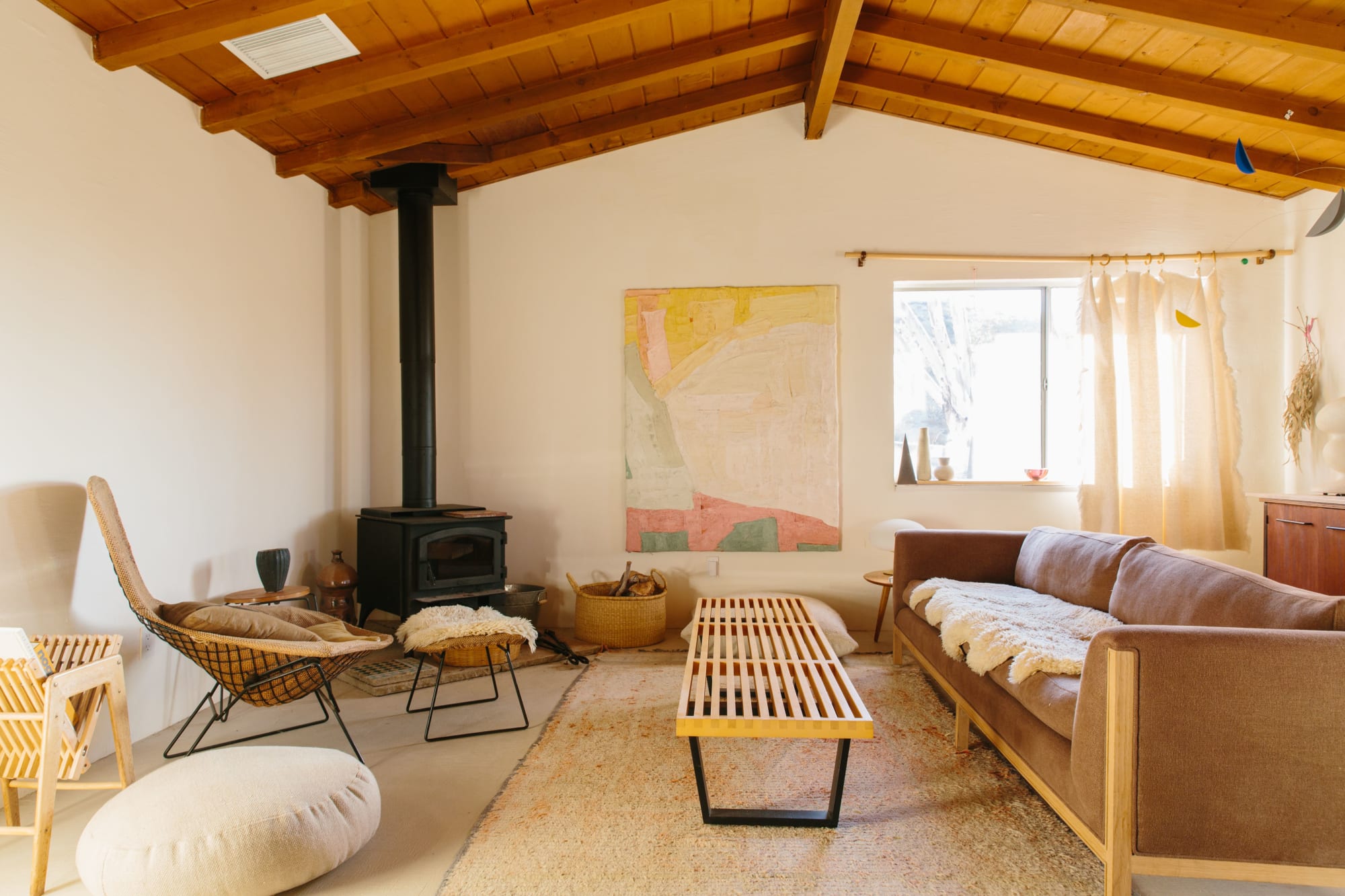 We're totally sold on this cute and quaint little abode that will no doubt help you destress and find your inner peace. The space's contemporary yet cozy design is ideal for creating a calming state of mind. And even more, it's full of unique works of art and design elements that make Merchant House High Desert entirely its own. You won't find a place like this in the city, so it's the perfect escape for a low key vacation. Especially when you feel yourself in need of a mental reset! Make sure you explore everything that this amazing destination has to offer.