Creator Tips: Show Your Work In-Context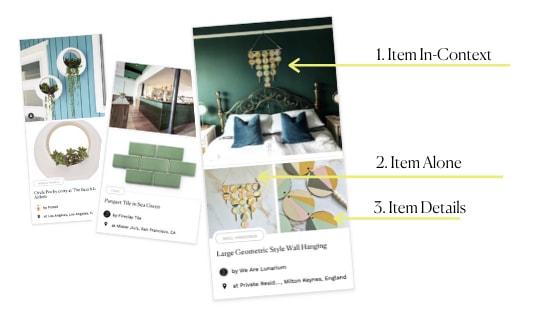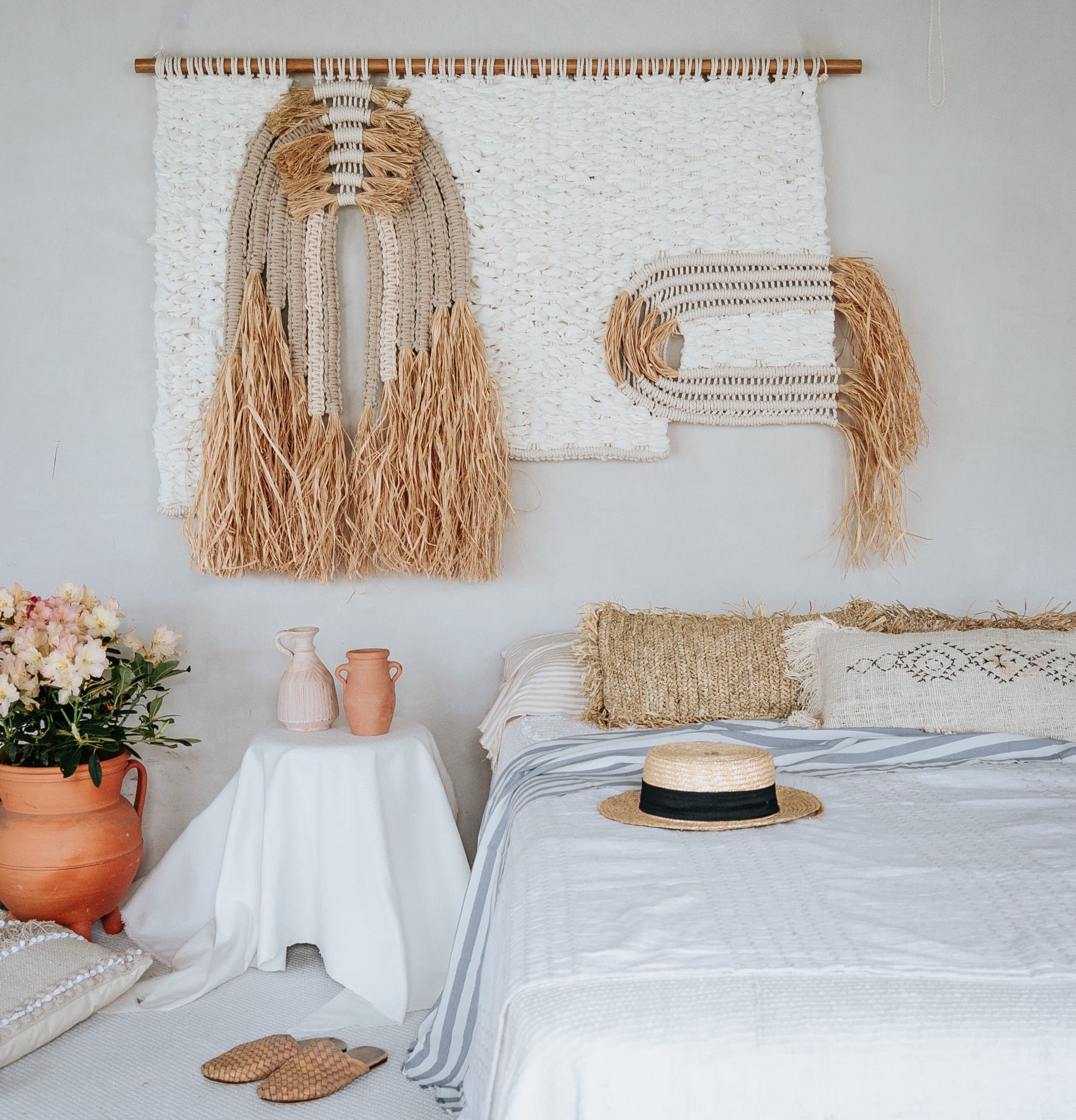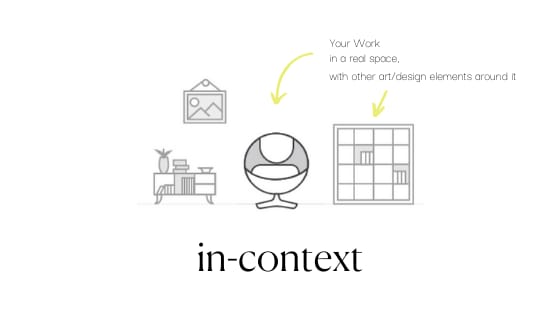 Wescover is here to reveal your sold work in-context. Creators often ask us, what's "in-context" and how do I pick the right images? In-context means your art/design is in a real-life setting where it's being used. Ideally this is your sold work shown in its new home. It should be pictured with other elements around it that give a sense of place and belonging.
Why does context matter?
Seeing art and design work in-context of beautiful spaces is inspiring. Unlike a catalog, it gives a great sense of how your work fits in the world and with other design styles. If you have work in known spaces, like hotels or restaurants or influencer's homes, it gives you credibility and a real-world connection too. These spaces help potential clients to imagine your work in a new setting like their own homes. As your map grows it becomes a historical record of where all of your finished pieces end up in the world.
Want to learn more about why context is so important? There's a great article in Inc about it, "Artists' and designers' visual content on platforms like Instagram and Wescover show great examples of carefully selecting the right angle, lighting, and composition… Here are a few tips I learned from Wescover artists and designers that you can use to improve your images, whether you're selling trying to sell a sexy IoT device on Amazon or designer chair direct to consumers." says Morgan in Inc.
What makes a great item on Wescover?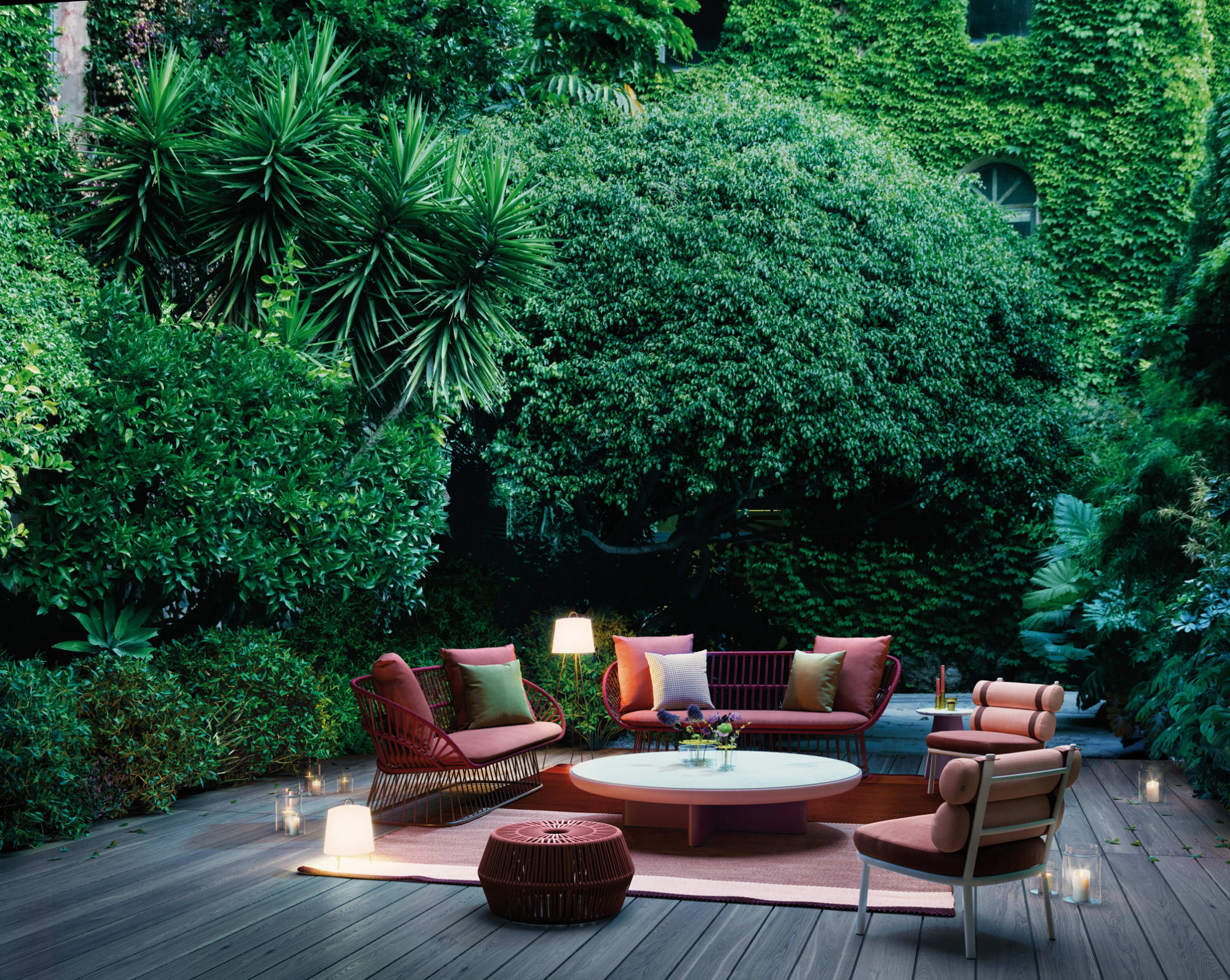 New Context, New Item
Each "item" should be a sold-work pictured in-context. Even if you have a line of products, each new context (location a product ends up) should be its own item on Wescover.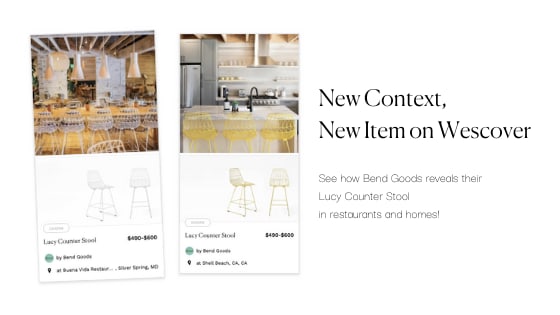 Images are Everything
Here are some general guidelines to help you choose the best images possible.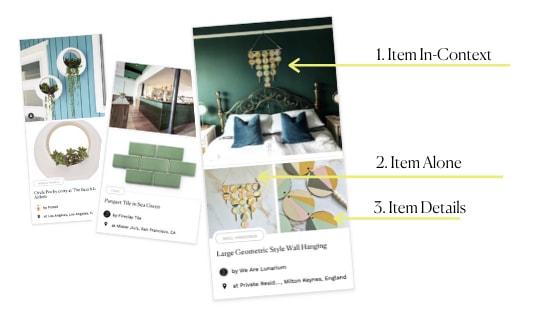 1. Item In-Context – Your First Image Should be In-Context – Ideally, the first image shows your work in a space: with your item in the center, or focal point, surrounded by a few elements that gives a sense of the space's style.
2. Item Alone – The Second Image Should Point Out Your Work – Help clarify what your item is. Sometimes in-context photos have a lot of cool design elements in them so an extra image helps us know what is your work at-a-glance. Add a product image or try cropping your in-context image to zoom in on your item.
3. Item Details – Additional Images Can Reveal Details & Scale – It can be hard for buyers to get a sense of quality, material, and scale online. Show the item up close or from different angles.
Keywords in Descriptions
Descriptions help your work get discovered online. Search engines look for keywords and terms in your item name, description, creator and name of the space. The most important place to include keywords is in your item description so describe the object/work in detail. Learn more about SEO optimization in our post How to Get Discovered Online: Wescover's Guide to SEO for Artists & Designers.
What not to post
Avoid Catalog Shots – A product with a white background is not inspiring and it doesn't have a location. It won't allow buyers to imagine the work in their own space.
Avoid Rendered Images – Share images of your items in the context of the real physical spaces that they're in… not in a rendered environment. These are easy to spot and lose credibility.
Don't add images that show the item in a different space or context— this can be a new post!
FAQ about In-Context Images
Should I Ask Past Buyers?
A big challenge, especially for artists, is connecting with and locating the buyer to get those awesome in-context shots. Many of our creators reach out to former buyers for images via email or instagram. Most buyers are happy to help out and share an image of the work in context. Wescover's always happy to help you craft an email or message asking for images!
What if my item isn't sold yet?
All your items need to have a location, but they don't necessarily have to be sold. If you have work you want to add to your page but it does not have a real location, please add it as in your studio.
Should I add my old work?
Your creations are your Legacy! Unlike Instagram or Facebook, the core element of Wescover is the map and showing your design presence and footprint around the world. So the more pieces you have, the more they become a legacy for you. Those core pieces of information in the byline – your work, in a space, by you – is the way you get discovered. The more items you have on the map the more opportunities you have to be found.