Design Destination: Pacific Standard Time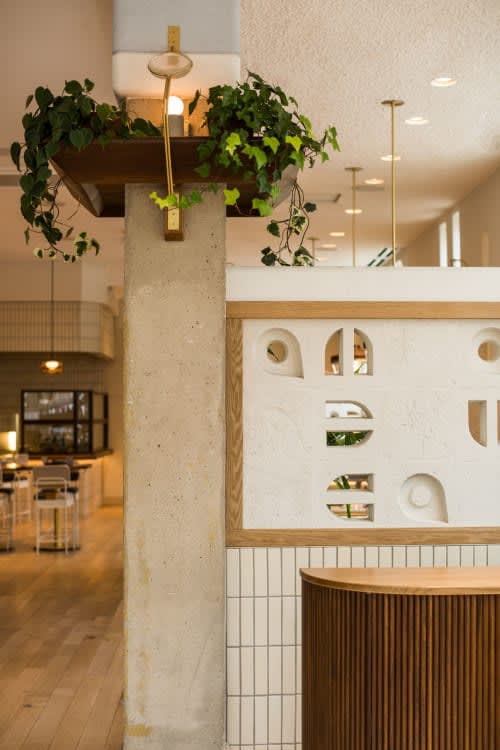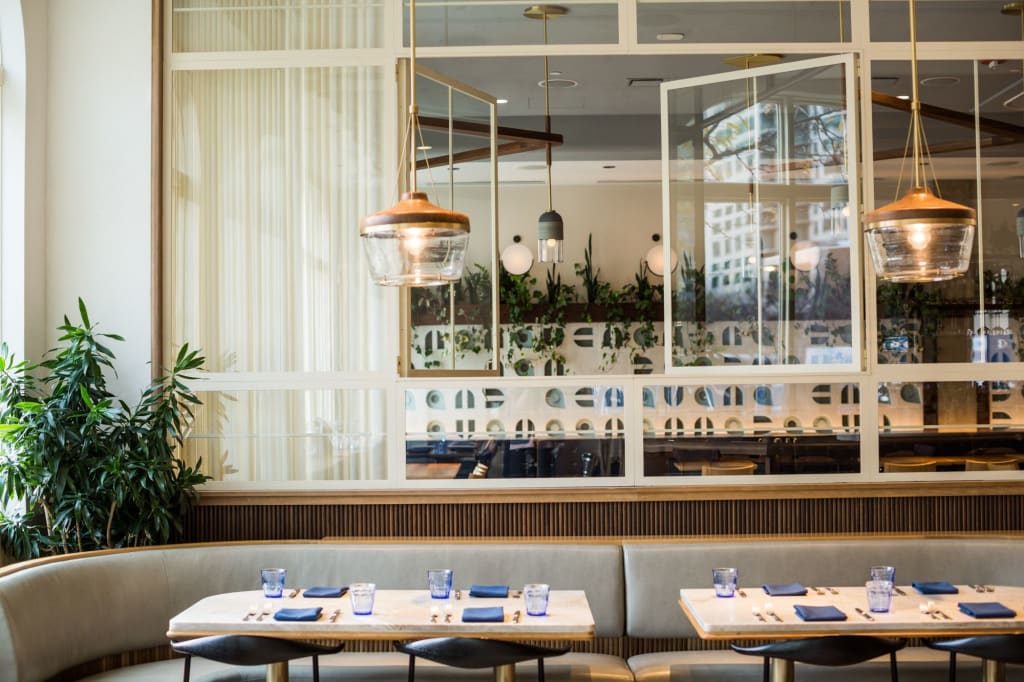 When we make it out of our houses and to Chicago, we're going straight to Pacific Standard Time. While we can't taste their market-driven fare from here, we're getting a sense of the space from afar on Wescover. Chef-Owner, Erling Wu-Bower, is a James Beard Finalist who also has an eye for design that we're envious of.
Behind the interior is Parts and Labor Design. Inspired by 70's California home style, they created a restaurant that is distinctly cool and coastal for Chicago. A warm palette and wood detailing add to the laid-back West Coast vibes yet their use of marble and cool blues sets a sophisticated tone. These masters of sourcing incorporated custom Parts and Labor Design lights, tiles by Heath Ceramics, unique chairs by Ookkuu, wall treatments by Duchateau and Cubic products.
Our Favorite Design Elements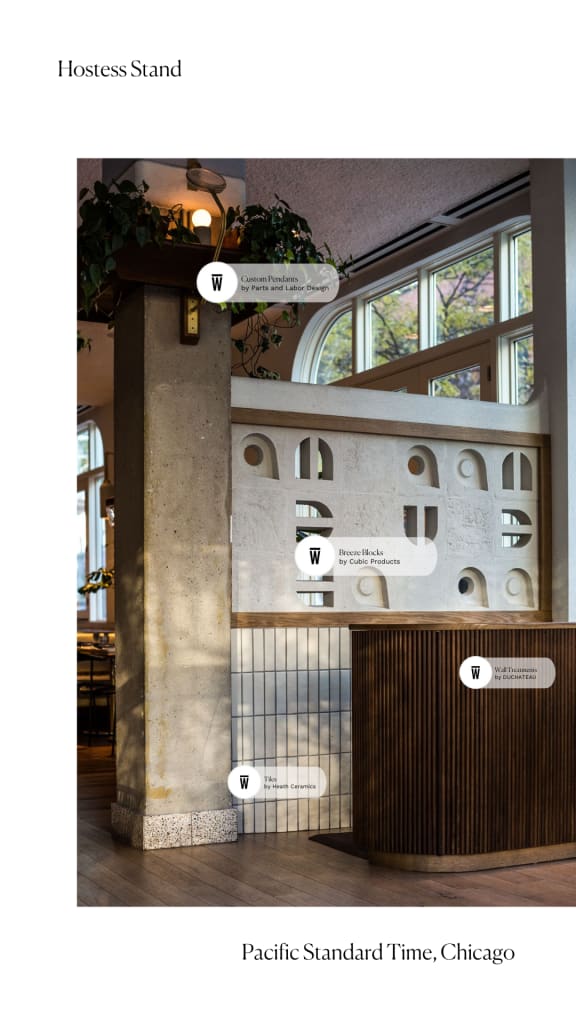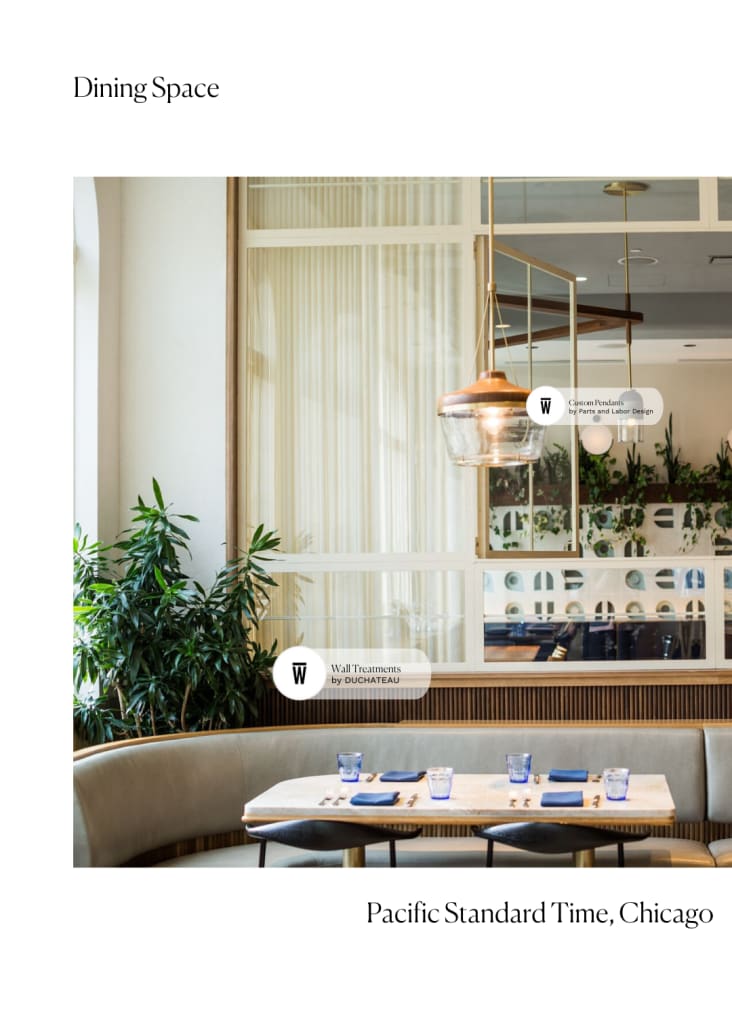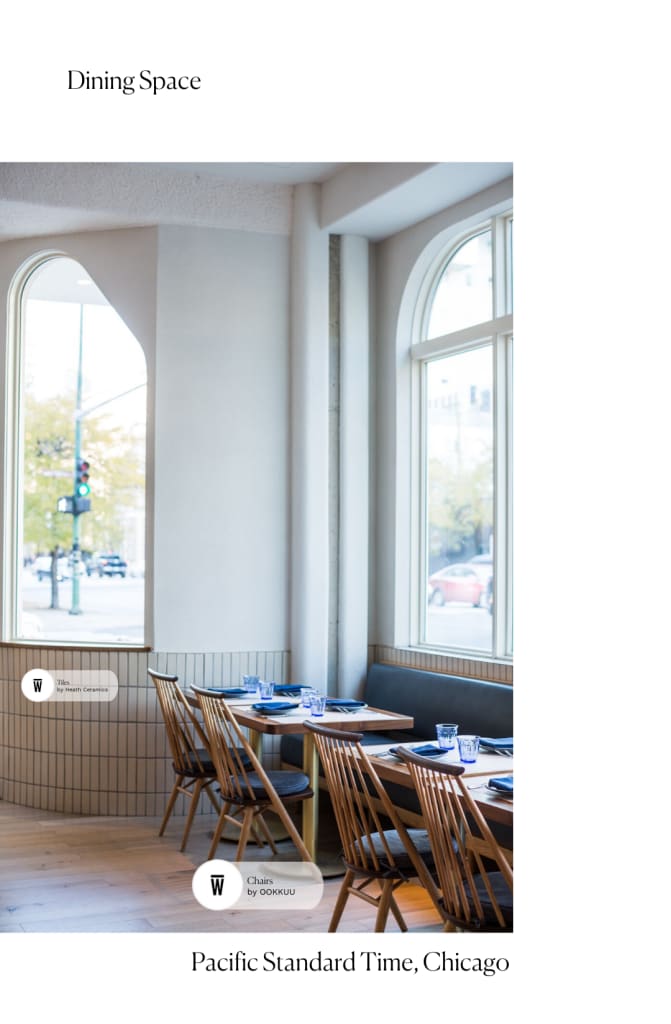 Guests Favorite: Walnut Chandelier
The stand out element in the room for guests is the custom designed ceramic and walnut chandelier located in the main dining room by Parts and Labor Design.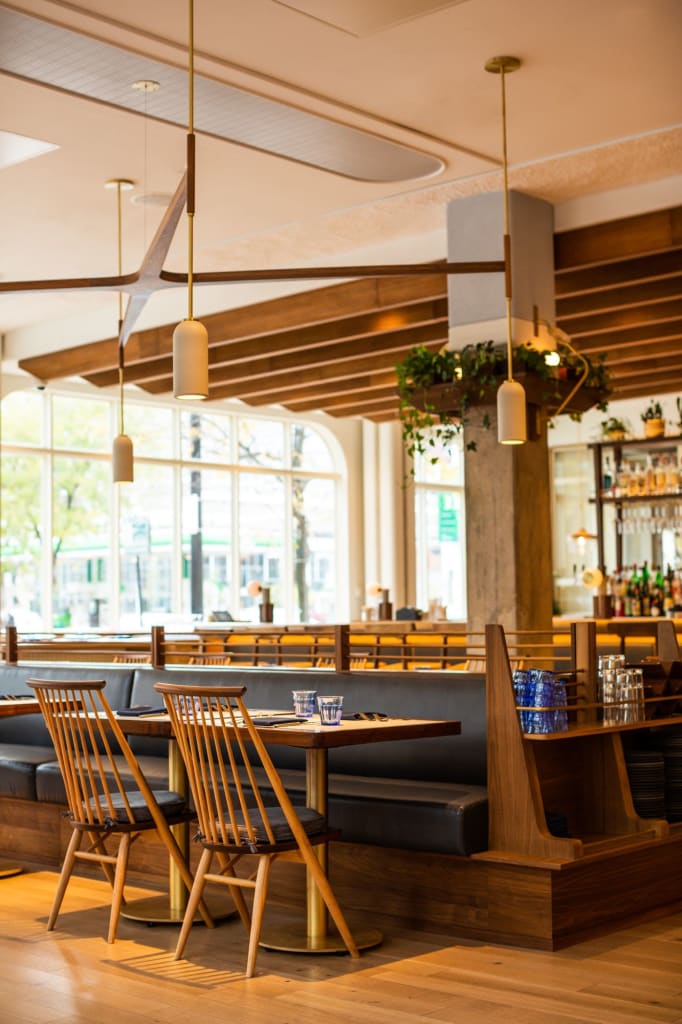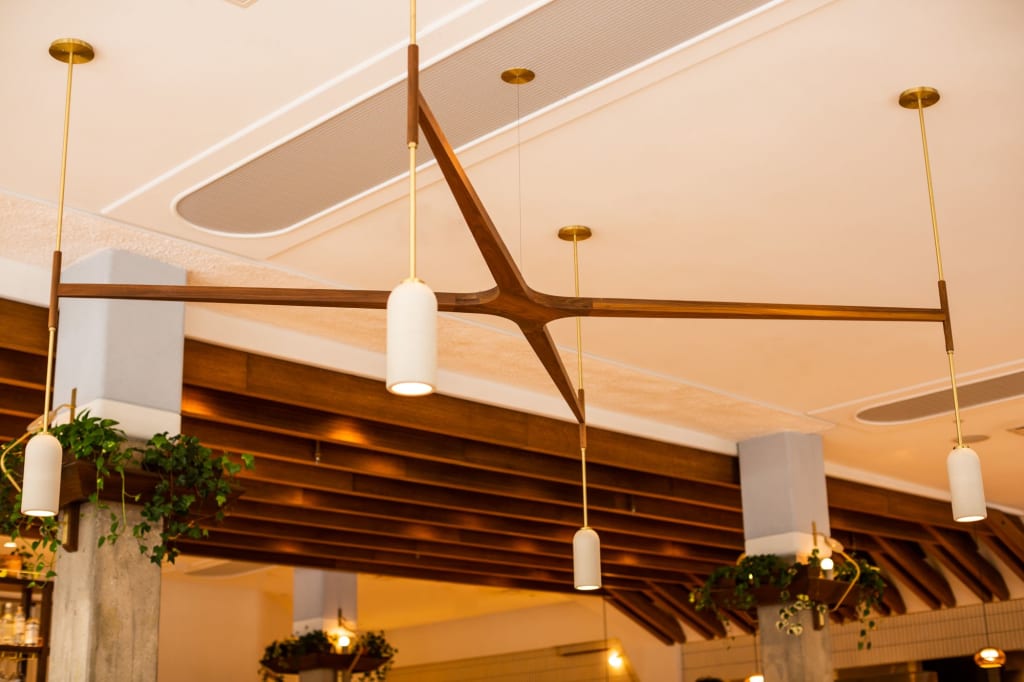 Design Insights From The Creators
Parts and Labor Design shared the concept and inspiration behind the space.
What was the biggest source of inspiration?
"With a focus on highlighting the menu and market-driven ingredients, we sought to connect the guest with the culinary process by bringing them as close to the kitchen as possible. The idea of the social, domestic chef's table is at the heart of the design for Pacific Standard Time."
How does the design of your space (or an element of the design) impact the experiences people have there?
"One of the driving concepts behind the layout and design of the restaurant was to provide a connection between guests and the activity taking place in the kitchen, to convey a sense of home-style dining, as cooking often takes place in the midst of social interaction and conversation. The menu encourages a social dialogue by having plates that are perfect for sharing and by combining ingredients that are distinctly unique. With that in mind, we ensured that nearly every seat in the restaurant had a view of the vast open expo kitchen. Closer to the kitchen, the we specified a seating area with high top chef's tables, providing a closer look at the craft. The most intimate view, however, is from the dining counter and stool seating along the open kitchen, which directly connects guests with the chef and activity within."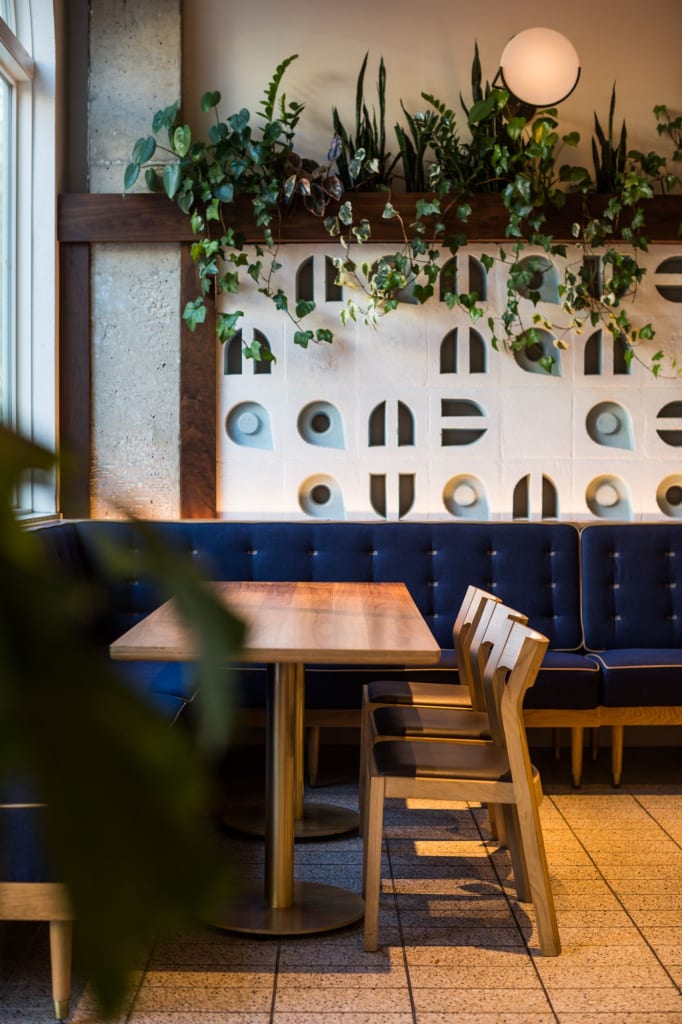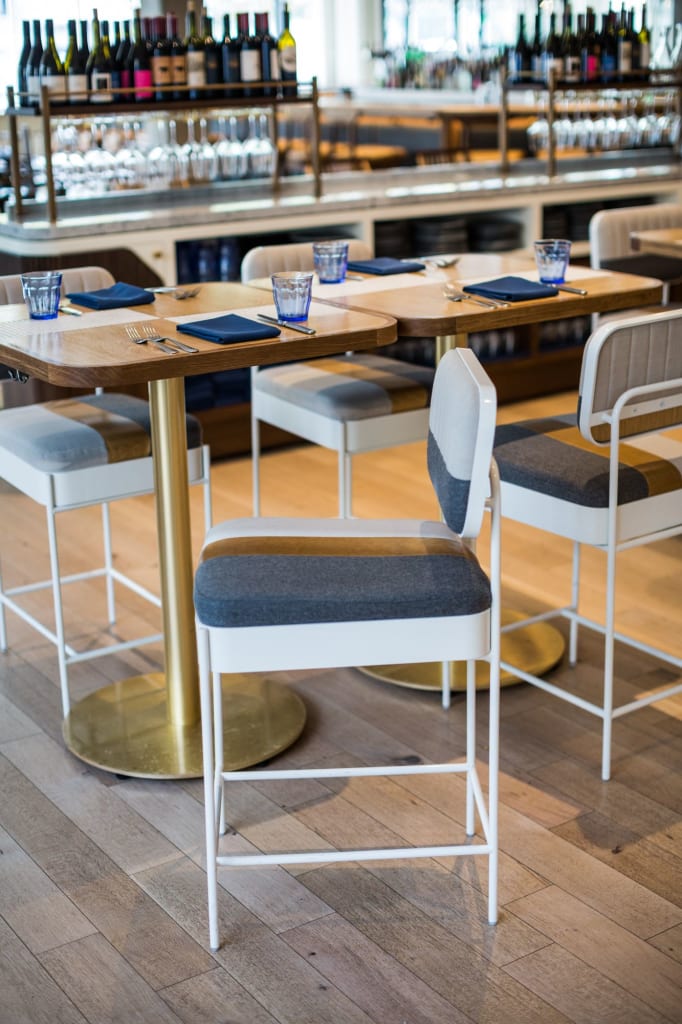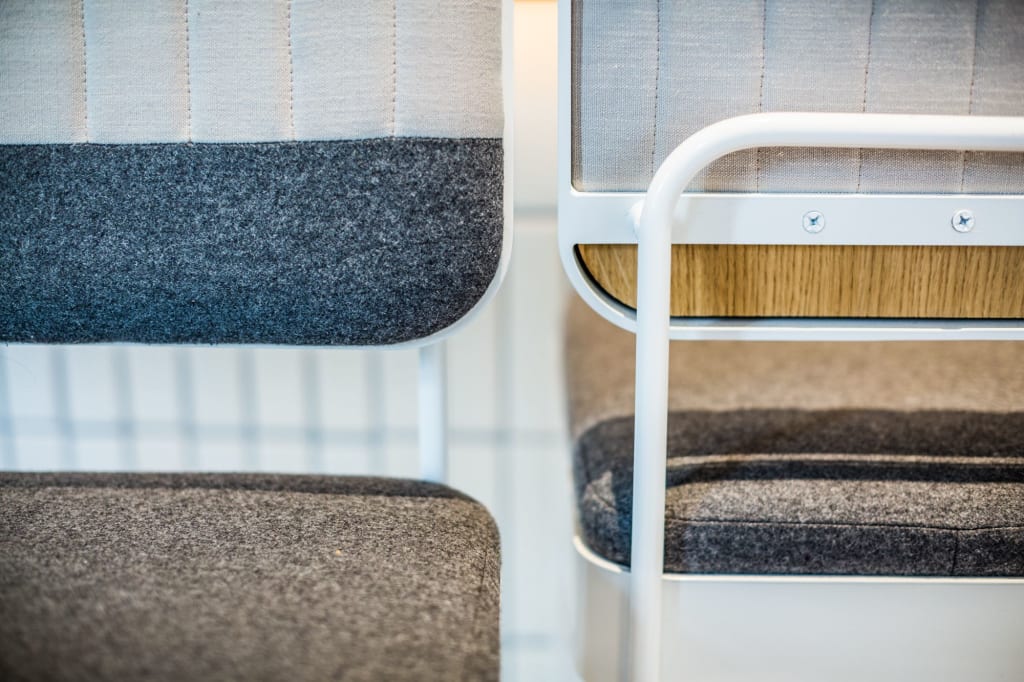 Who did you love working with on this space?
"We absolutely loved working with the owners, it was a great team all round!"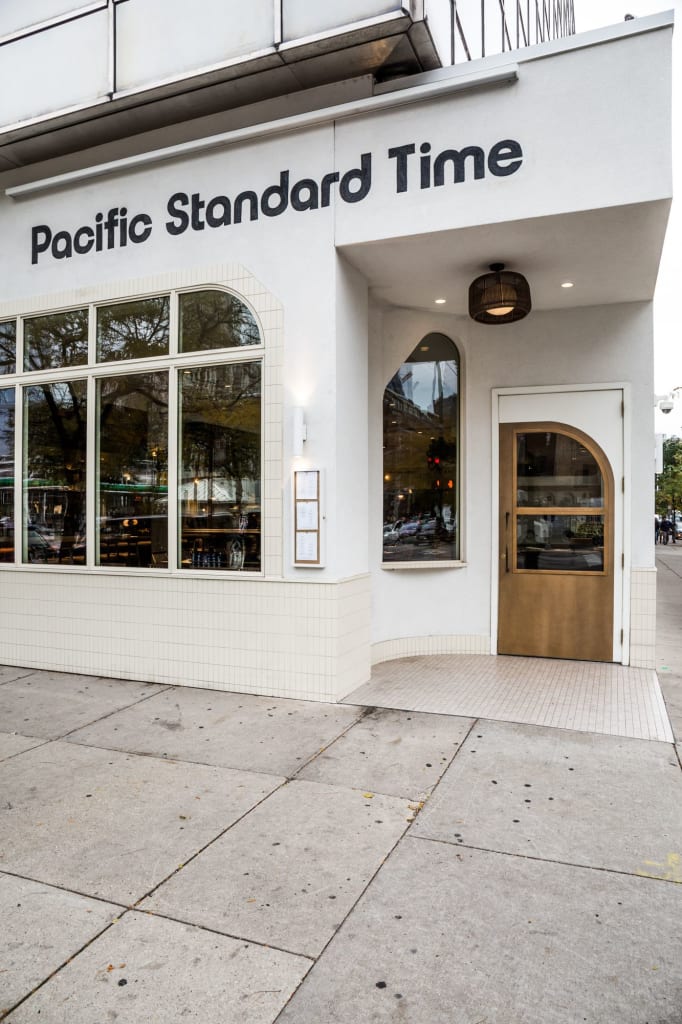 Want to see more? Head over to their page on Wescover and see more details in the space!