8 Unique Accent Chairs Designed for 2020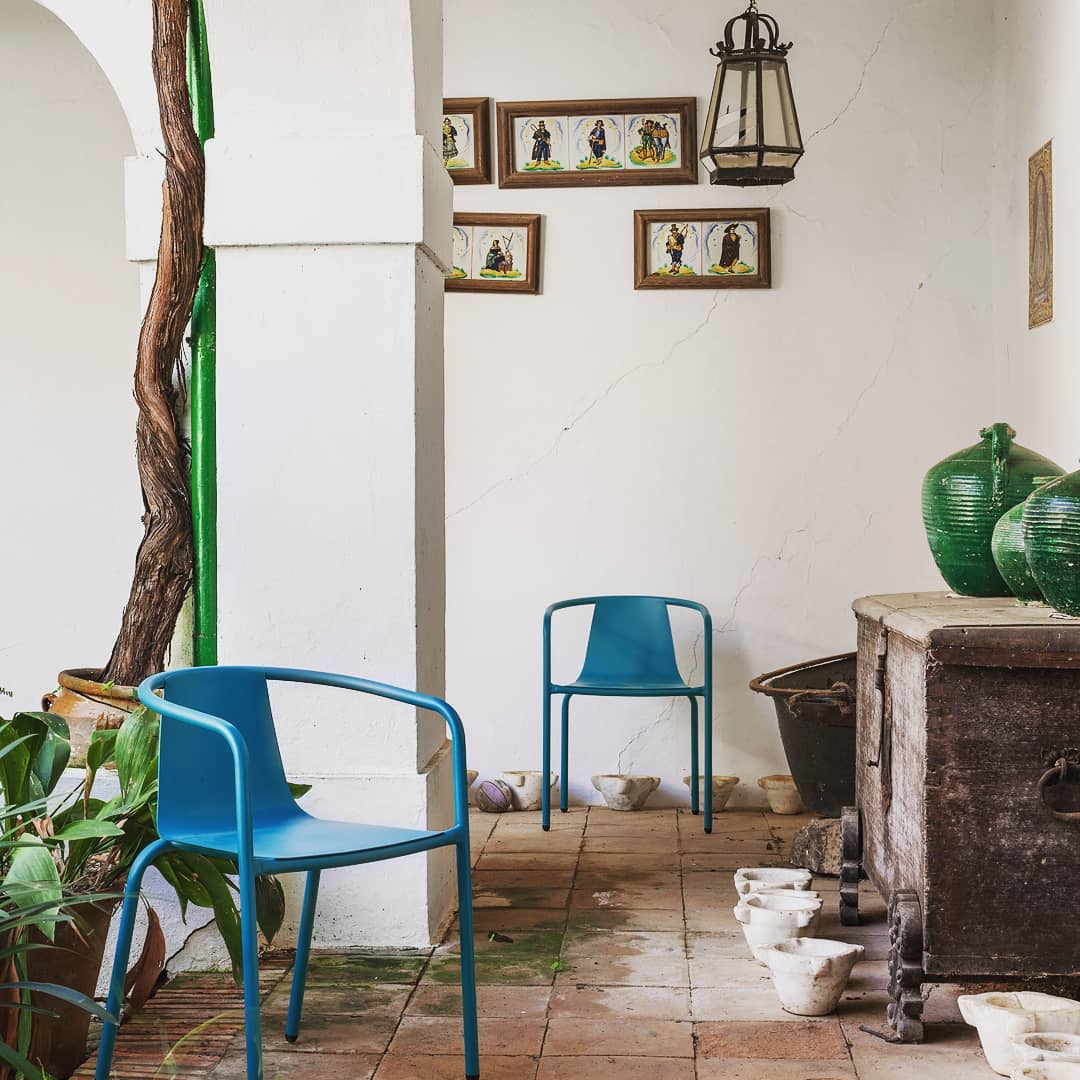 Creators around the world are rolling out new collections of chairs and seating designed for 2020. In the past month we've spotted seating across the map and we've had our eye on accent chairs of all styles. There are some common themes uniting our favorite seating styles for 2020. Designers are paying close attention to shape and we love designs utilizing either monolithic or sculptural elements. Bold eye-catching colors and rich textures are already a favorite chair design element as well. We're seeing designers create playful color-blocked combos instead of opting for complex patterns or ornamentation.  
We challenge you to guess what country each chair came from! From a simple reimagining of a bistro chair to the outlandishly elegant symphony lounger, the stories behind these pieces will surprise you.  
Sculptural Accent Chair
Envisioned in Istanbul, Emir Polat Studio builds harmony between shape and function. We love how Emir styles and structures his designs.  His joyous attitude comes across in each piece, "Let's Play With Shapes!"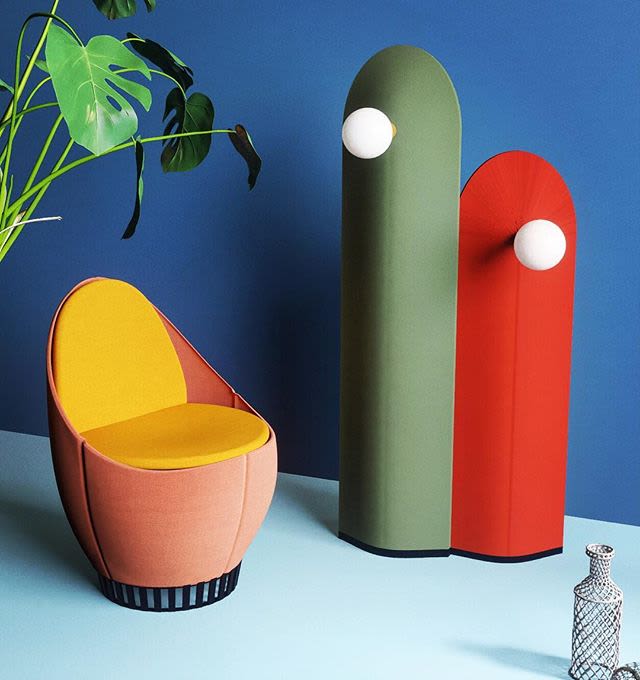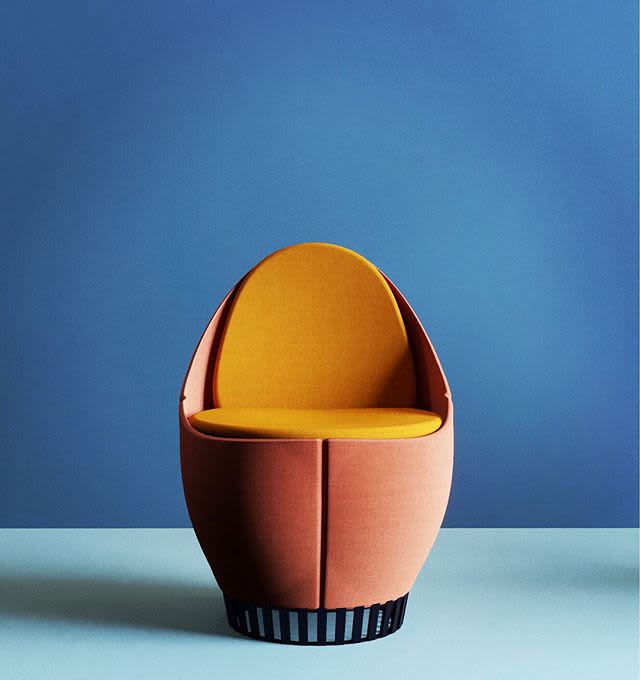 Primavera Collection – C by Emir Polat Studio at a Private Residence in Milan, Italy >
Overstuffed Barrel Armchairs
This Polar armchair has French-vintage roots. It was originally designed by Jean Royere in the 1940s and it's latest incarnation is the creation of Edition Modern. Founder, Denis de la Mesiere, is a French native designer and antique dealer with a passion for French Modern design. Over time, he developed a deep appreciation for the works of Pierre Chareau, with his characteristic, raw materials and honest construction of each piece. Their line is proudly artisan crafted in Los Angeles California— with a few exceptions made in France. 
Polar Accent Chair by Edition Modern at a Private Residence in New York >
The New (Blue) Bistro Chair
Barcelona & Berlin-based Design Studio created the Cadiz outdoor dining chair— a reinterpretation of the classic bistro chairs. With a background in Industrial design and interior design, the Spanish duo has established a unique and disruptive style. Carlos and Alex's work is characterized by simple and poetic aesthetics that span fashion, lifestyle and tech.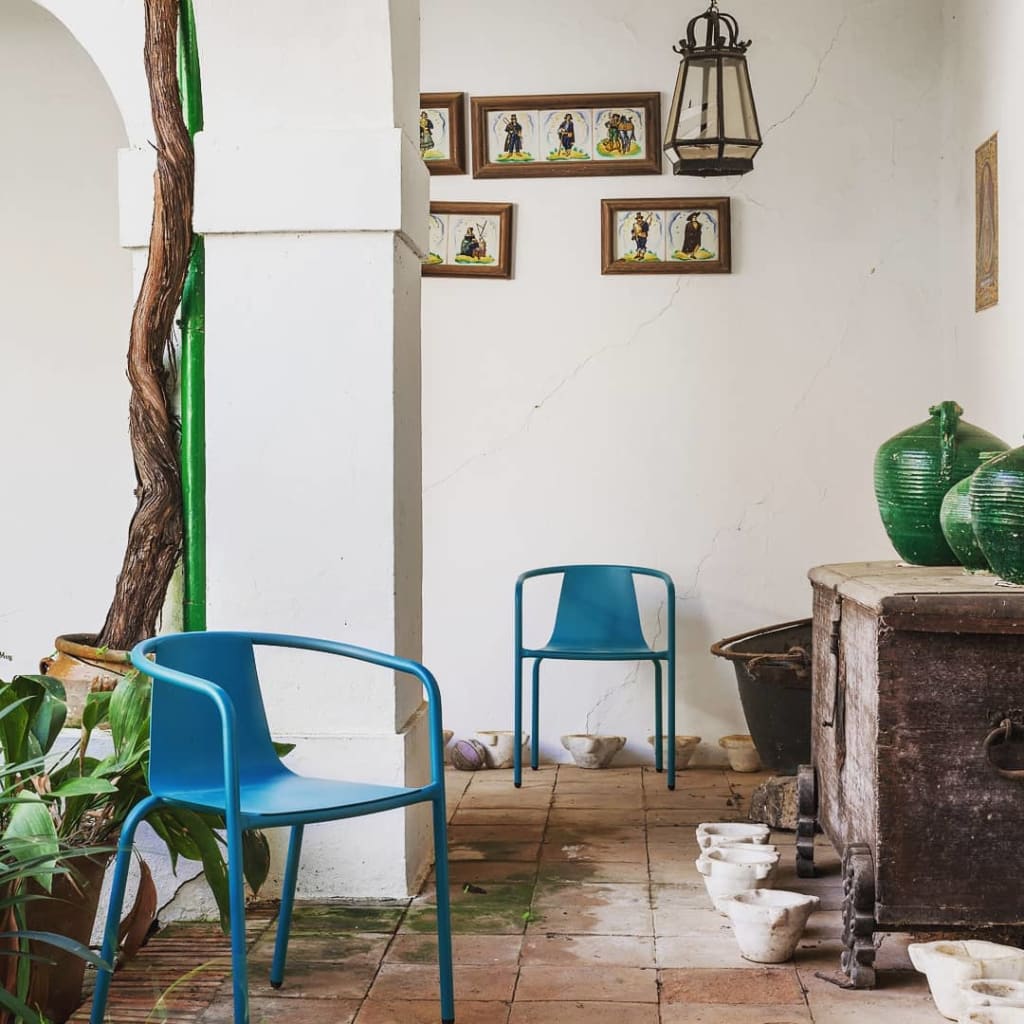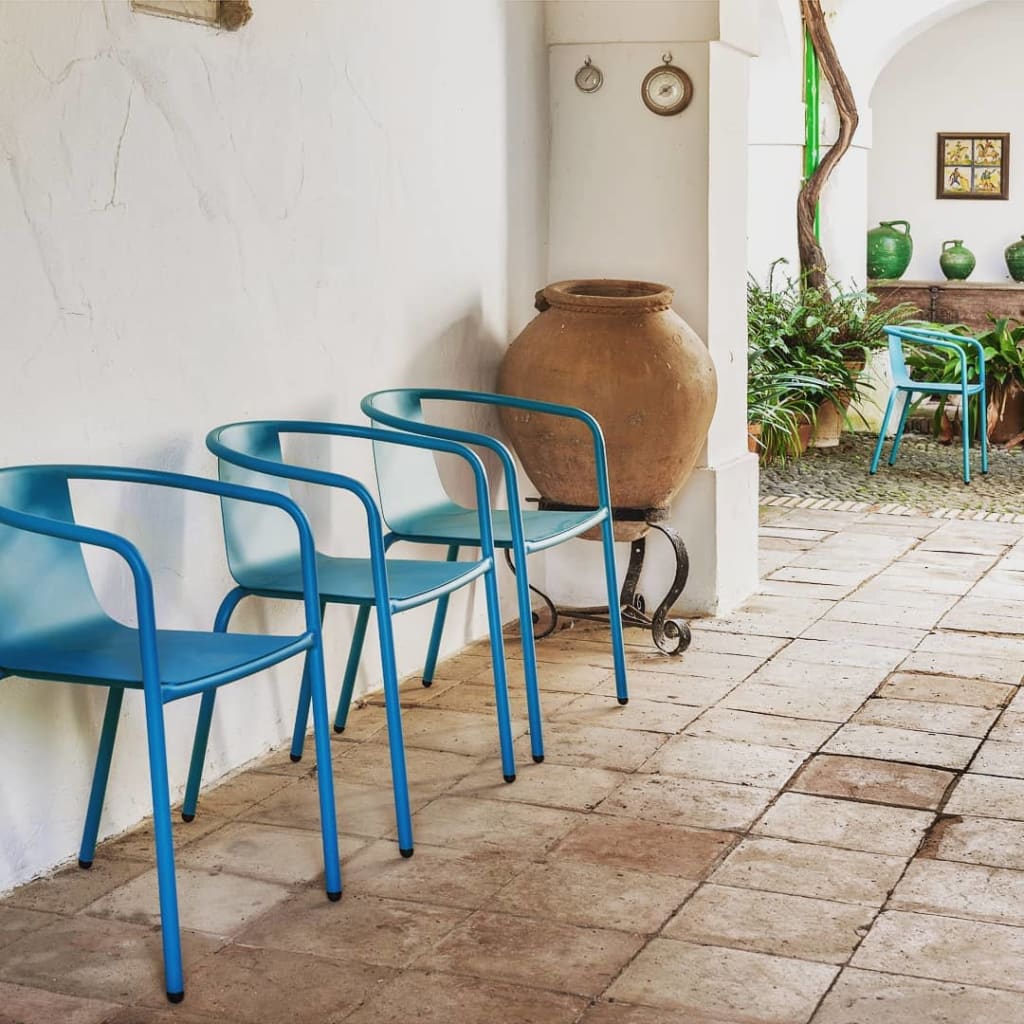 Cadiz Dining Chair by OrtegaGuijarro at iSiMAR, Spain >
Elegant Sling-Back Chairs 
Our hearts go out to this brand based in Melbourne! Barnaby Lane draws inspiration from the Australian country side to design furniture that is relaxed and laid back. We love their Smith Leather Sling Chair: 100% Genuine leather on a European White Oak Timber Frame. 
Smith Canvas Back Oak Chair by Barnaby Lane at Kalos Facial Plastic Surgery LLC>
A Petite Bench + Matching Rug 
Thoughtfully designed by Kassa Studio, the 'Halau' bench means 'Hello' in the South African native language of the Khoisan. With a wireless phone charger built into the frame, the hand made wooden bench is a new interpretation of a traditional telephone bench. The pallet comes from the Kalahari desert where there are shifting shades of burnt sand and the pale blue of sparse water. Click to read their full story behind the piece!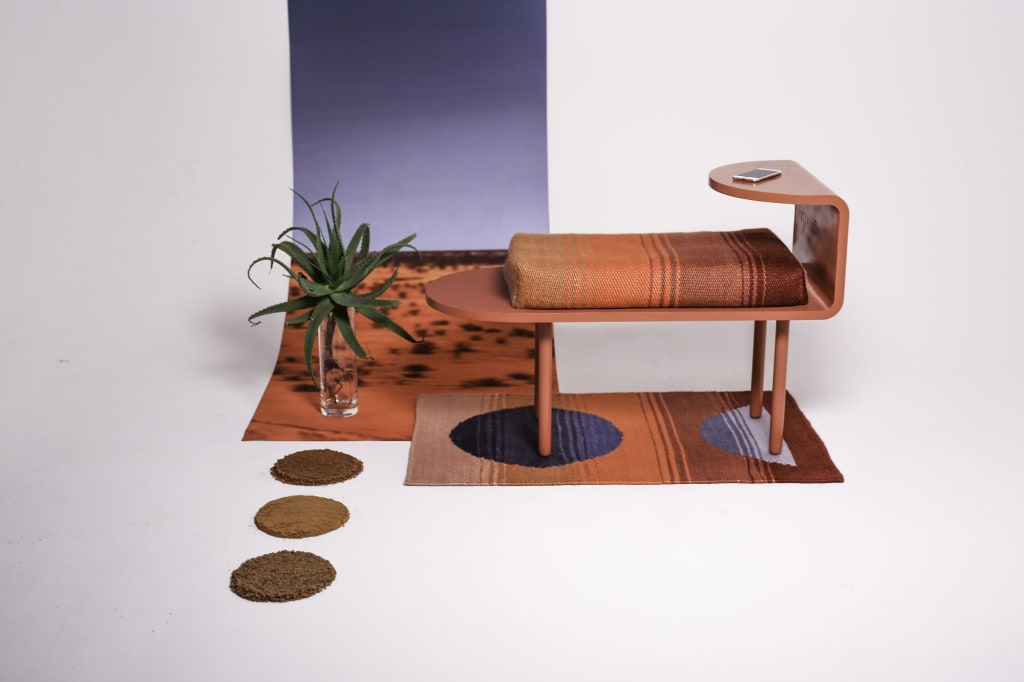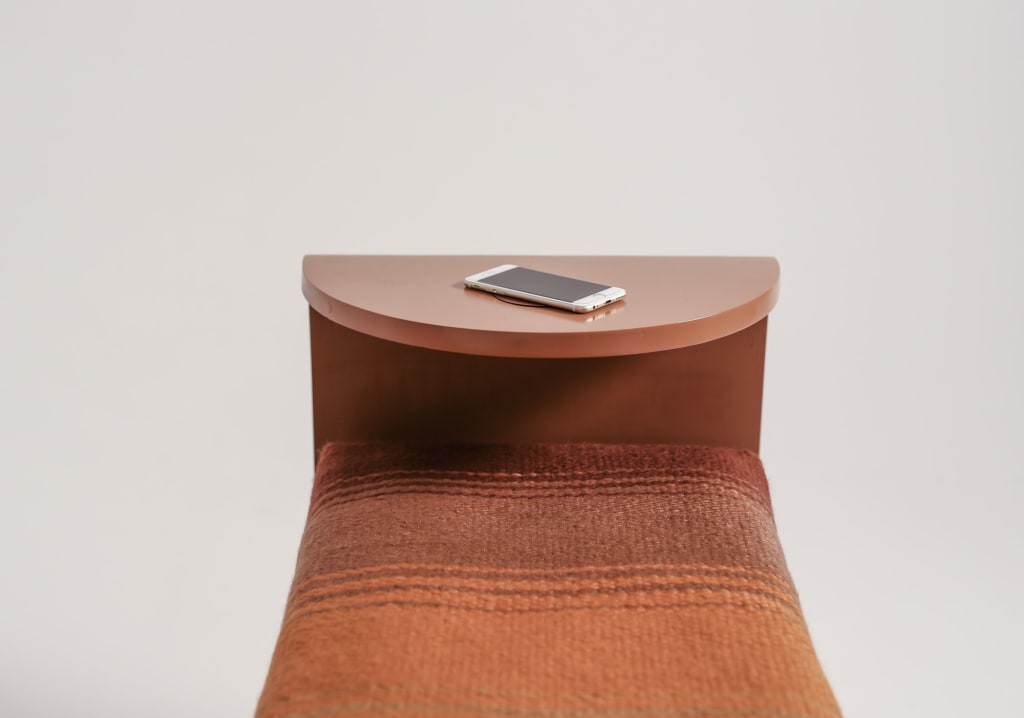 The Halau Bench and Rug by Kassa Studio in Berlin, Germany >
Sustainable Chaise-Lounge
For three generations the Italians behind "Bedont" have been making wood furniture nestled among the Dolomite mountains. "Our founding fathers would travel across Europe during the warmer seasons, together with other karegéte (chair makers), looking for people who needed chairs. Once found the customers, they would stay in barns or stables handcrafting them their chairs" says Bedont. They still carefully select natural sustainable materials and employ master craftsmen. But they get some help from modern machinery to optimize quality, ecology, and production.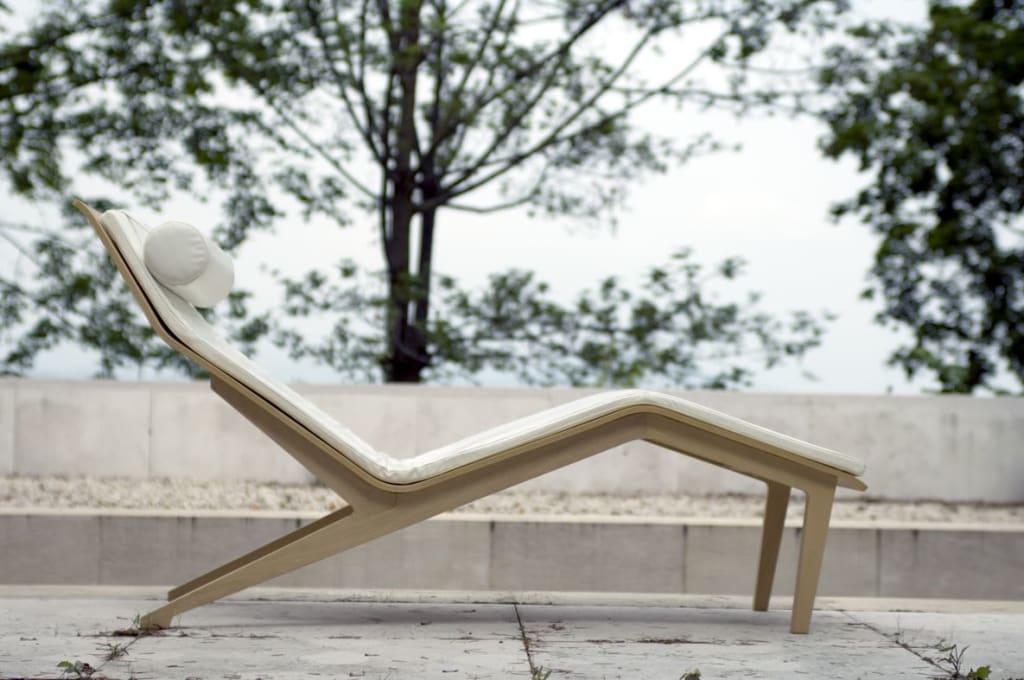 Musa Chaise-Lounge by Bedont at A.S. Pushkin international airport, Khimki, Russia >
Color-Block Armchair
Emerging British Designer Joe hopes to create characterful furniture pieces. Through the incorporation of obvious bolts and other joining features and fixtures, Joe hopes to demonstrate and showcase the assembly of the objects he creates.The Billy Chair encourages curiosity and is inspired by the raw industrial aesthetic of bridges and the constructions that shape the north of England. 
Billy Lounge by Joe Franc at a Private Residence in Tyne, UK>
Symphony Strings Lounge Chair
Hippokamp is Danish designer Peter Qvist's tribute to furniture as an art form: a lounge chair's answer to a symphony. It's made from laminated birch veneer (individually oiled and waxed), 85 meters of polyester cord, and aniline leather cushions. We'd love to see the other variations of Peter's Hippokamp chair— apparently it comes in white and custom colors! 

Hippokamp Lounge Chair by by Peter Qvist in Hornbæk, Denmark >