Ceramic Giveaway! Hurray for Small Business Saturday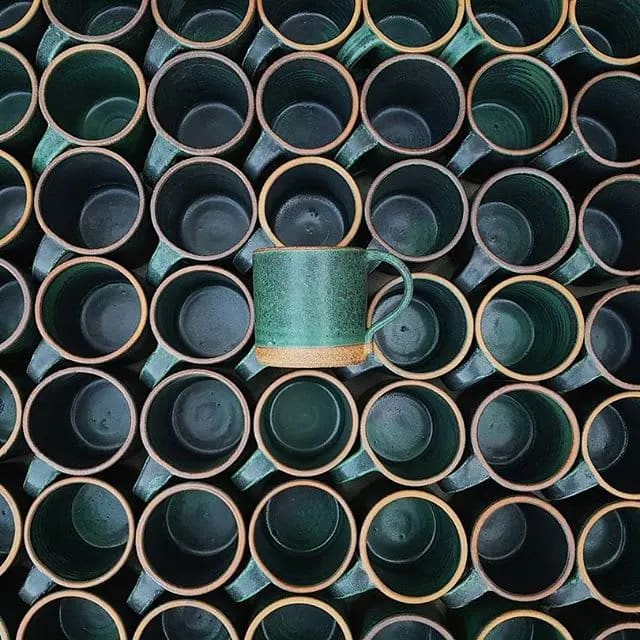 For this year's #smallbusinesssaturday we're celebrating with a giveaway —inspired by the story of Sven…
Win the Starry Night Mug! Details to Enter at the Bottom!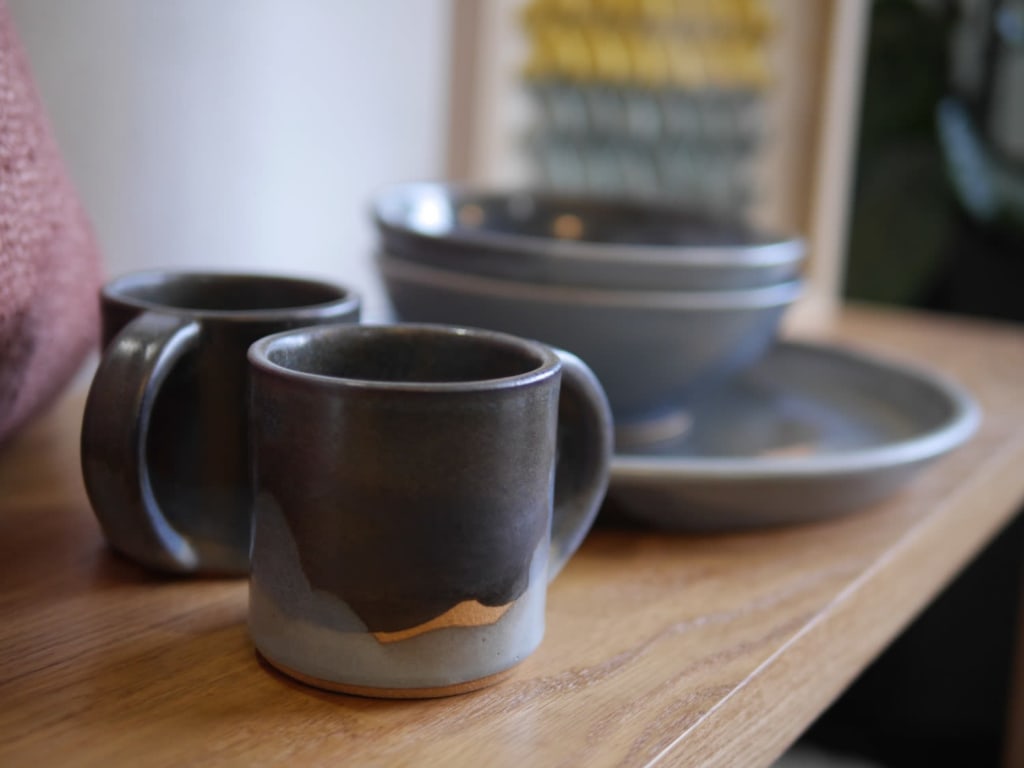 SVEN Ceramics is a little company of two: Mallie and, of course, Sven. Sven started doing ceramics when he was a kid and eventually took college level courses to hone his skills. His partner Mallie is a wiz at photo, media, and marketing. So, in the Spring of 2015, they quit their jobs to sell handcrafted pottery and art in San Francisco full-time.
"Though Mallie had no background in ceramics, her eye for detail and her talent in photography has been a boon to our business from the very start… We complement each other in our strengths, and together we make this business a whole–and a delight."
All their ceramics are thrown by hand on the wheel, and are then twice fired. They do the last firing in a new gas kiln they bought last fall. They call the kiln "Yuro" after the kind man they bought it from in Petaluma. They make all their glazes from scratch in their studio too. They believe beauty comes from both the form and the function of a piece. So they make things that are beautiful, durable, and comfortable (a motto that any mom would appreciate!).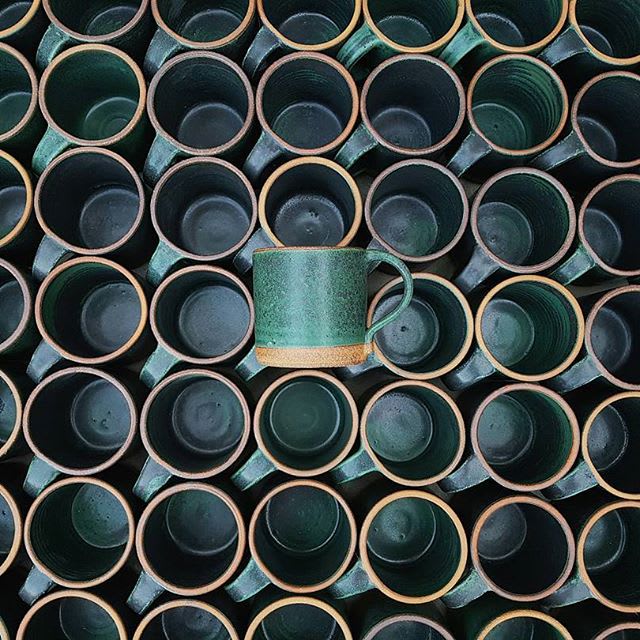 Clever collaborators, the two are partnering with Four Barrel coffee to make ceramics for the well-known café. They're also working with the popular Mission district restaurant Flour + Water to craft their plates and bowls.
"And despite the whirlwind that has been our lives since, even when we're knee deep in cups for an order due next week, or in the dark times when a whole kiln load has been ruined, we've never regretted it. In fact, we feel ever grateful to be able to do what we love."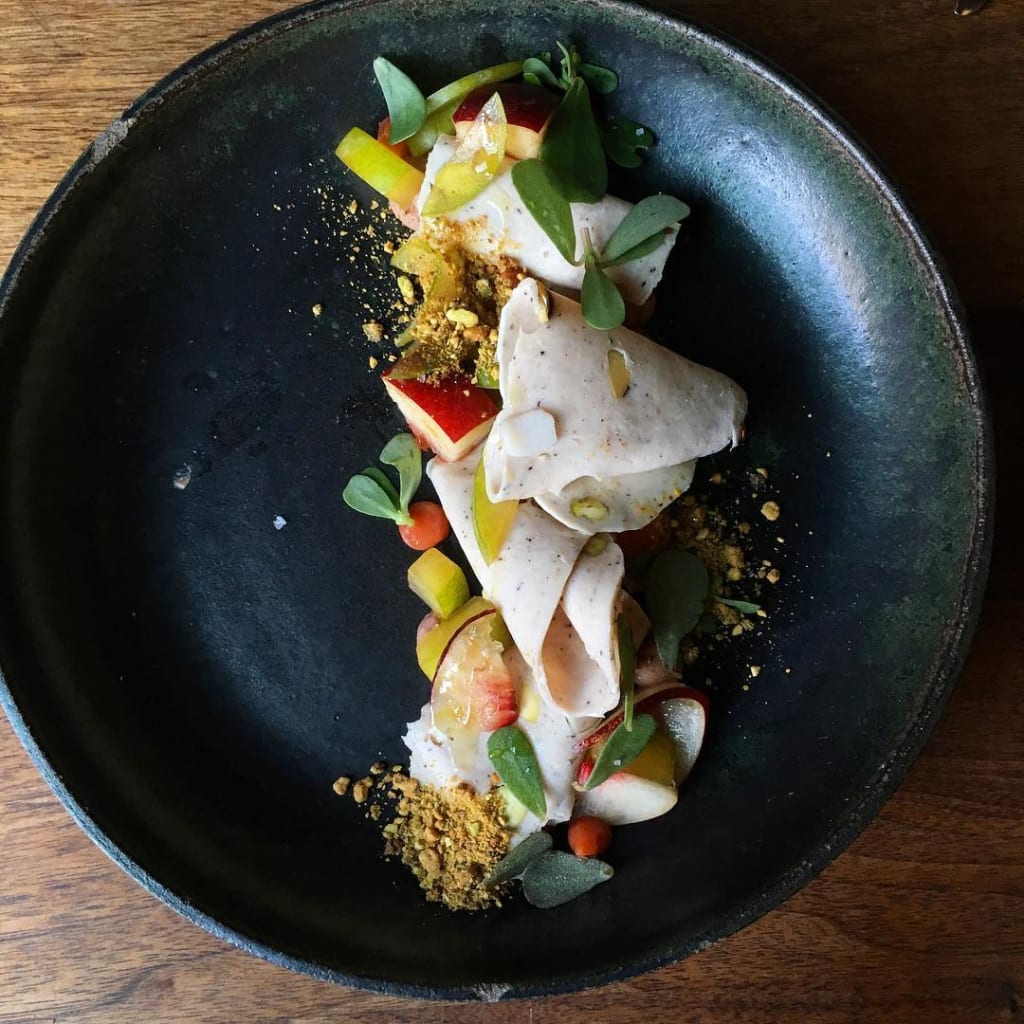 What we love about the Sven Ceramics story is how this small business is founded on creativity and collaboration… Which are becoming essential components to make it as a full-time Creator! Holding a Sven Ceramics Starry Night Mug, we think about how many other small businesses are out there and we are inspired to help them follow their dreams. So in honor of all the small businesses out there —we encourage you to share a story and support your local Creators!
How to Win a Sven Ceramics Starry Night Mug!
Post about the giveaway to your story! Tag @wescoverapp
And tag two friends you think would love Sven Ceramics!
We'll announce the winner Friday, December 6th! Good luck!