Unique Design Trends for 2020 Spotted in Los Angeles at West Edge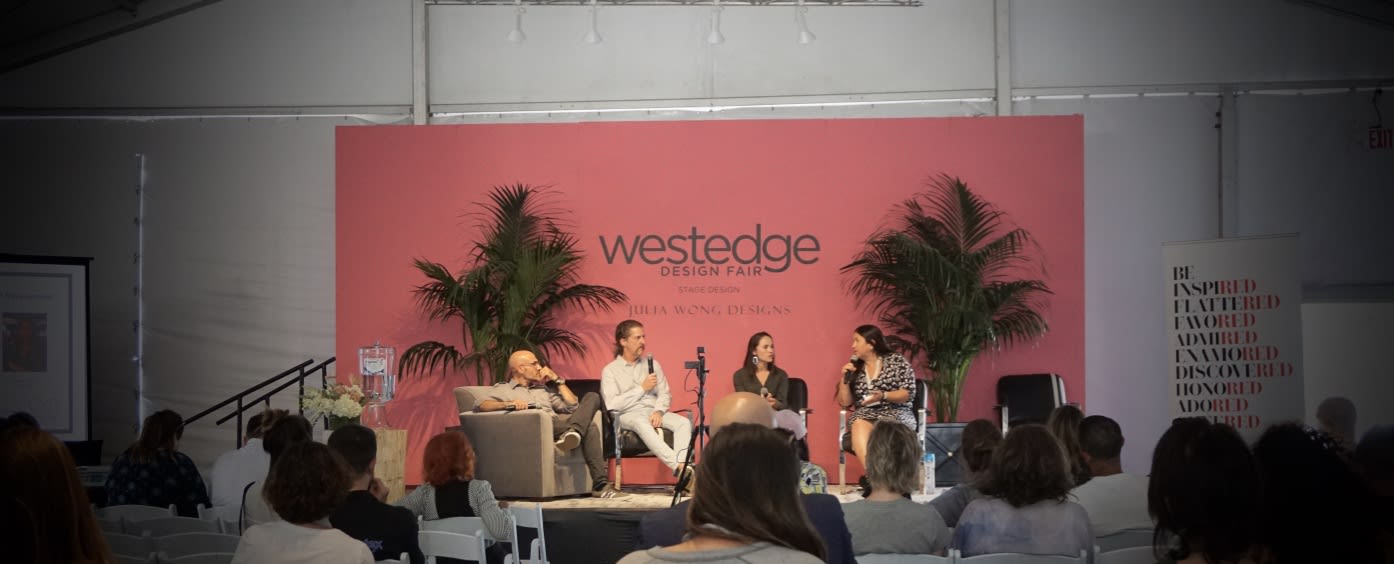 This past weekend at the WestEdge design fair, we were excited to see all of the new work coming out of LA studios. There were over 140 showcased designers at the event- from ceramicists to furniture makers to macrame artists. We were fortunate enough to run into some old friends of Wescover and also meet those who are new to the scene!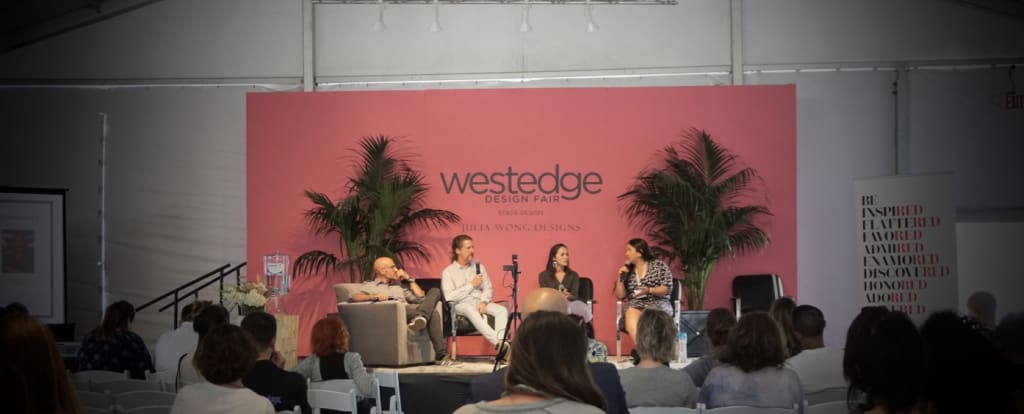 Pannels led by Josh Cooperman, host of the popular podcast Convo by Design, shedded insight into the industry from some of the leading eyes in design. After listening to the talks, we set out to find the most unique pieces and to predict what elements we'll start to see in 2020 interiors around the world. While every brand and object was unique in its own way, we loved seeing the trends that spanned across mediums. Here are some of the interior design elements that caught our eye and the brands behind them.
Terrazzo Tables  
Could terrazzo be the new marble? This stone composite is incredibly versatile and looks awesome on everything from tables to counters to flooring. We loved the way WestEdge creators have incorporated the material into different surfaces especially using highly contrasted and muted tones.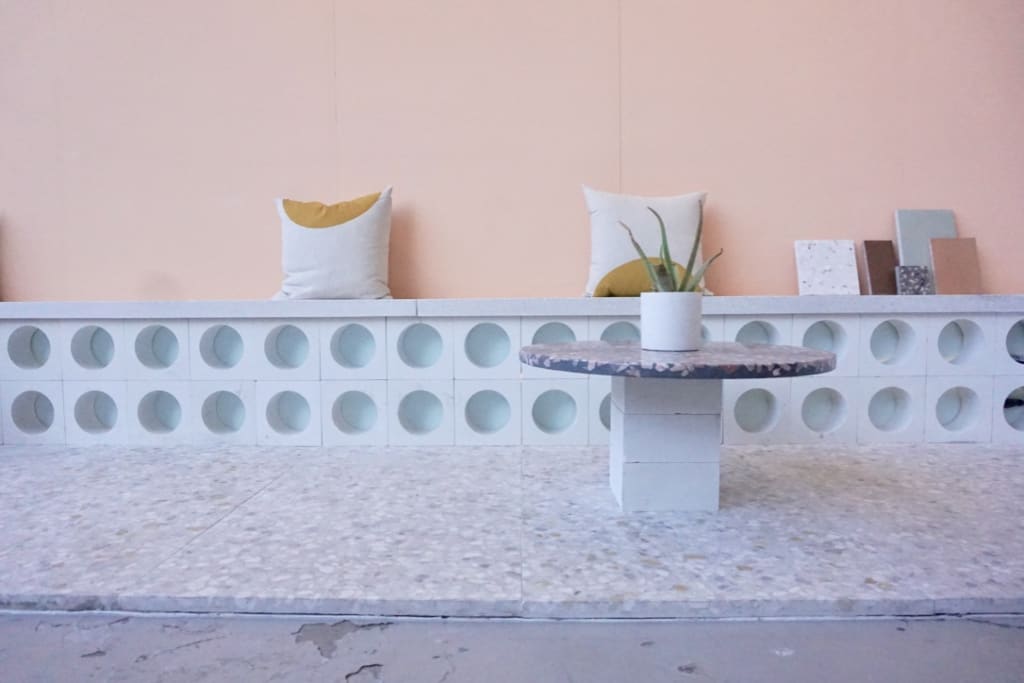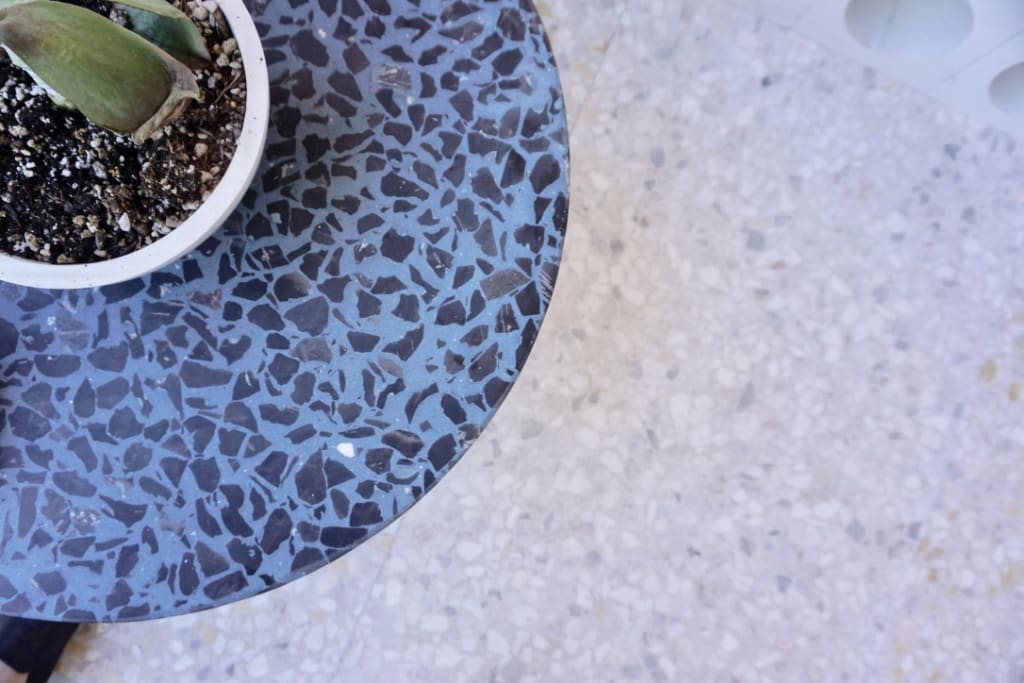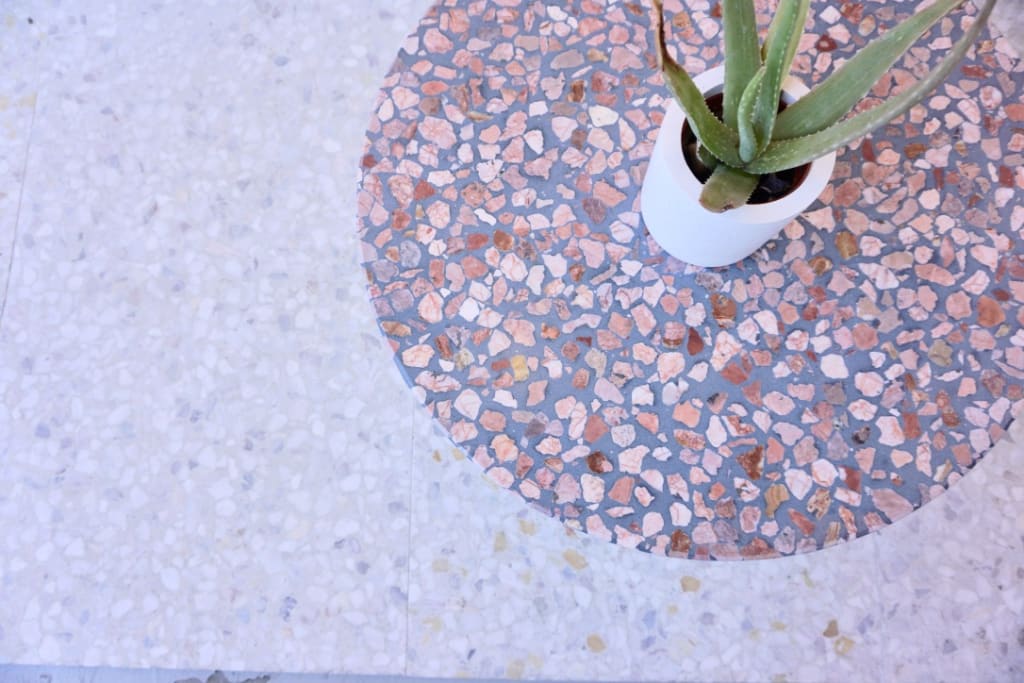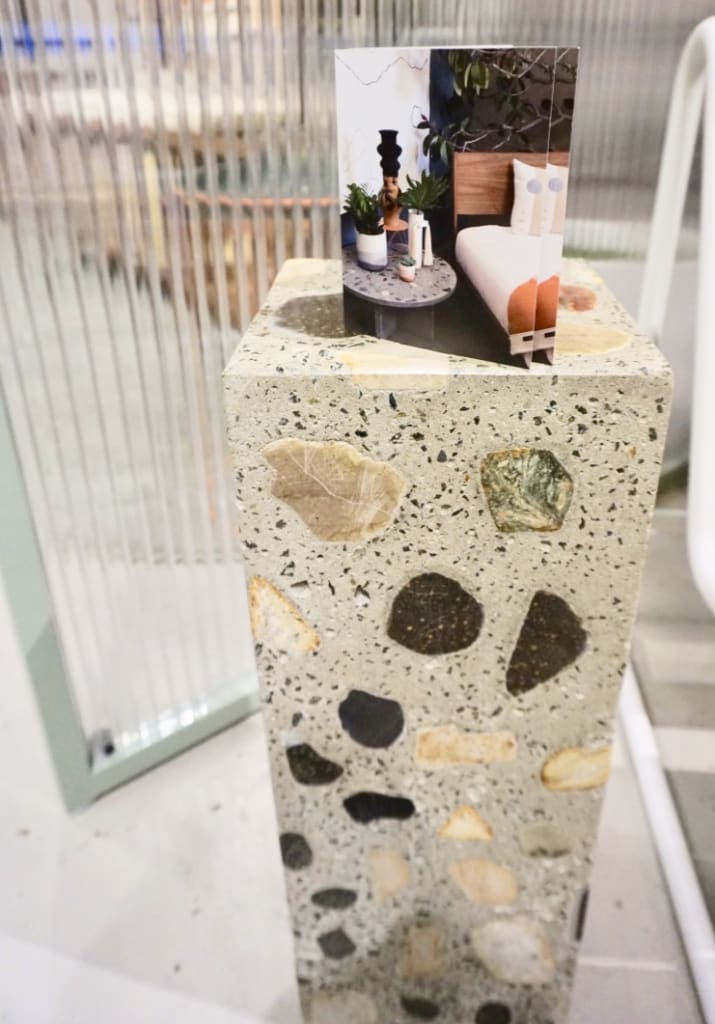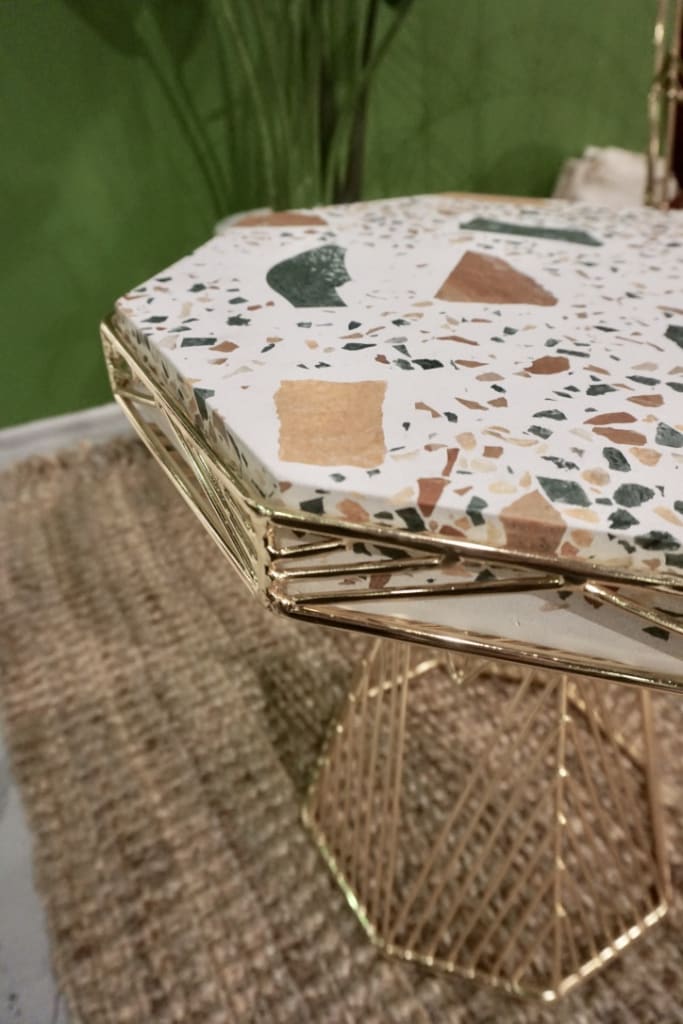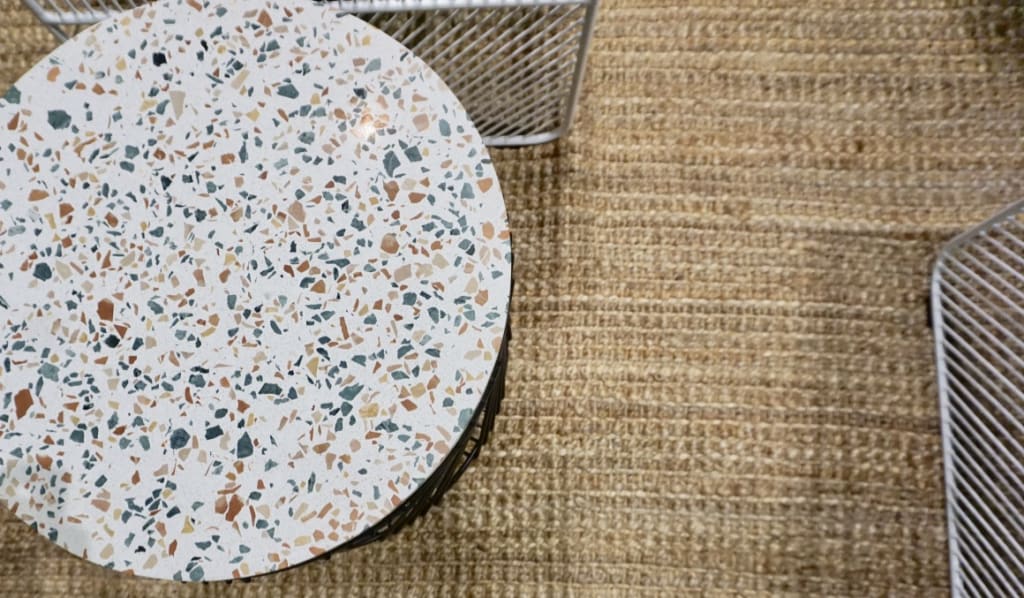 Positive Murals 
After meeting muralist Caroline Meys, we are on the lookout for murals promoting bright, positive vibes like hers. For the show this year she created a rising wall of bright hues and pastel tones in collaboration with Dunn-Edwards Paints. Just like Caroline, the mural glowed with positivity (it literally glowed under a pendant light by Studio Warm LA). We can't wait to see more of her work around the city!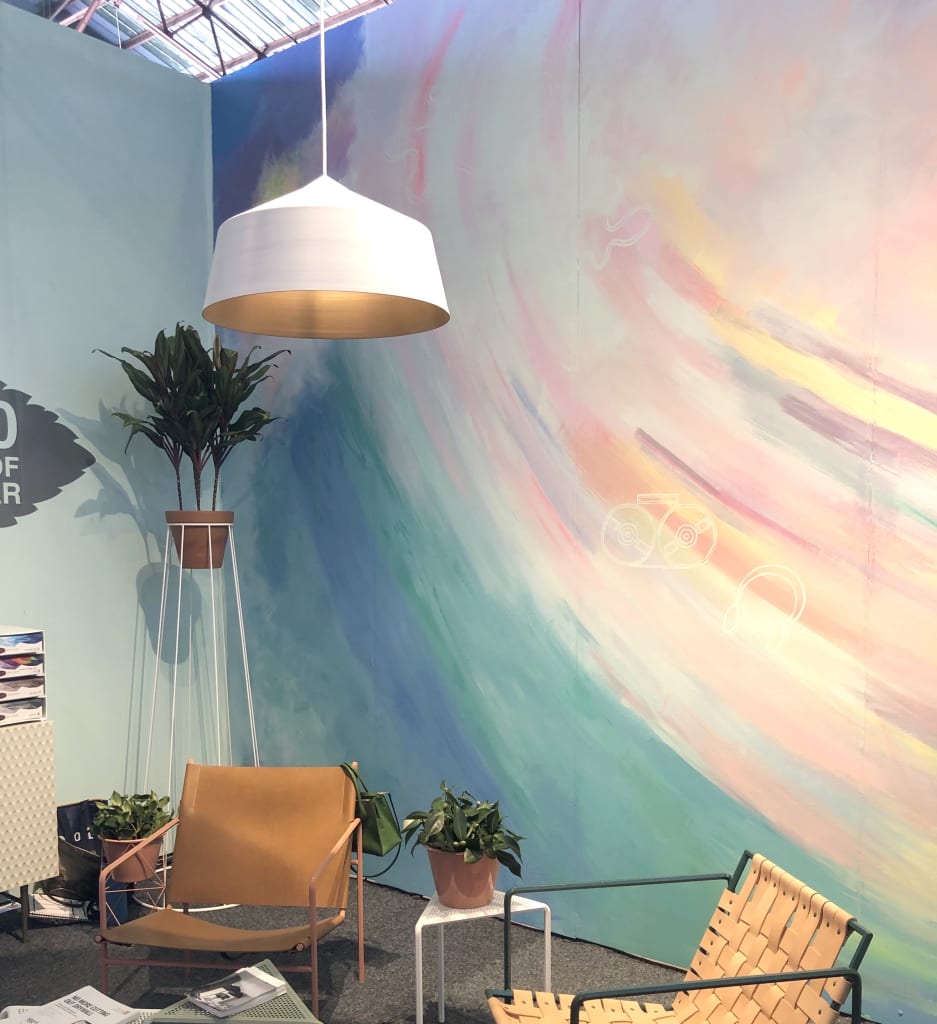 Mixed-Material Fiber Art 
Artists have been incorporating unique structural details in their fine fiber art and really have been pushing their work to the next level. Cindy Hsu Zell created an incredibly cohesive line of fine art wall hangings made from sustainably sourced fibers and natural materials. Leyla Gan added metallic elements to her rustically thick strands to create some truly stellar macrame light fixtures. Look out for the combo of fine fibers and other unique materials in 2020.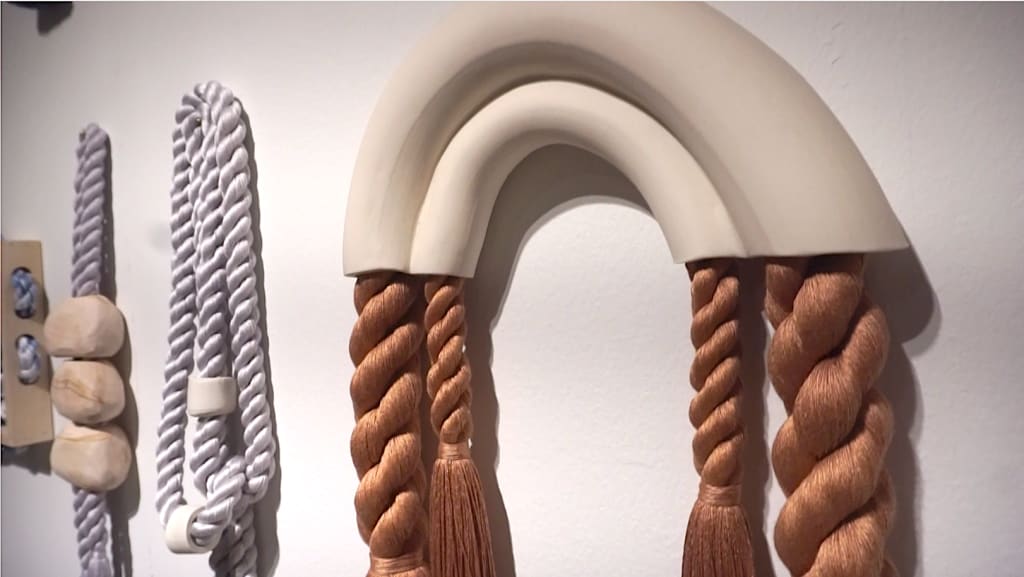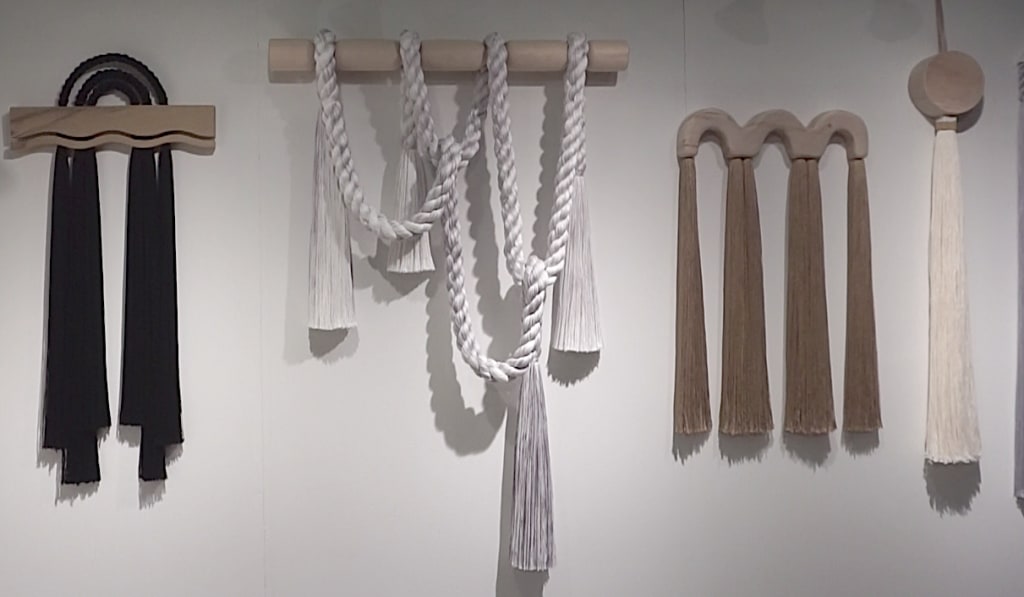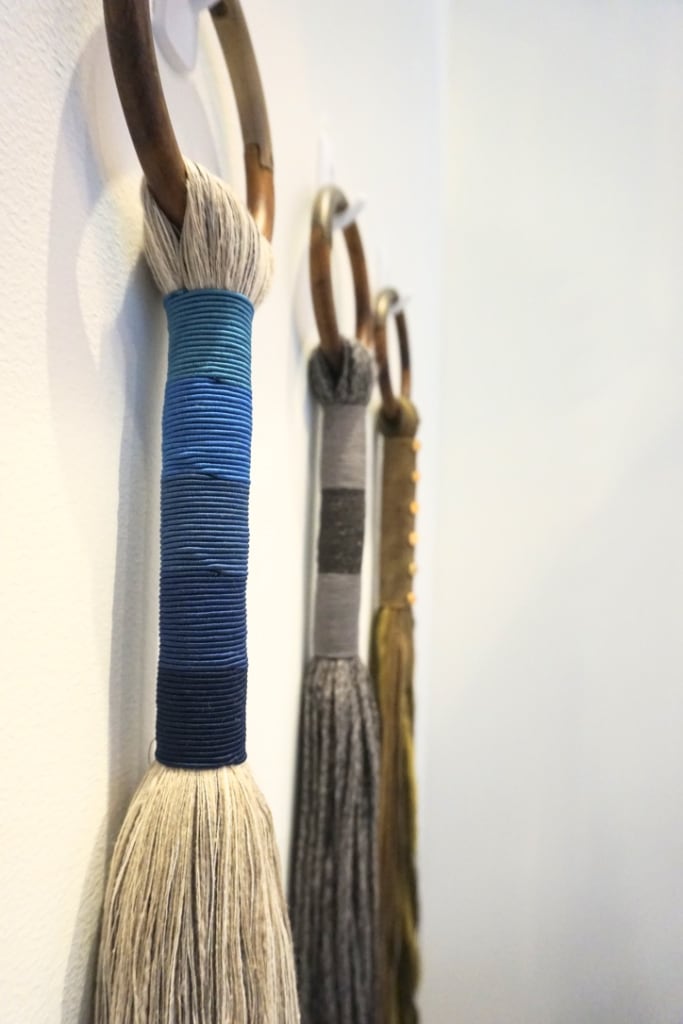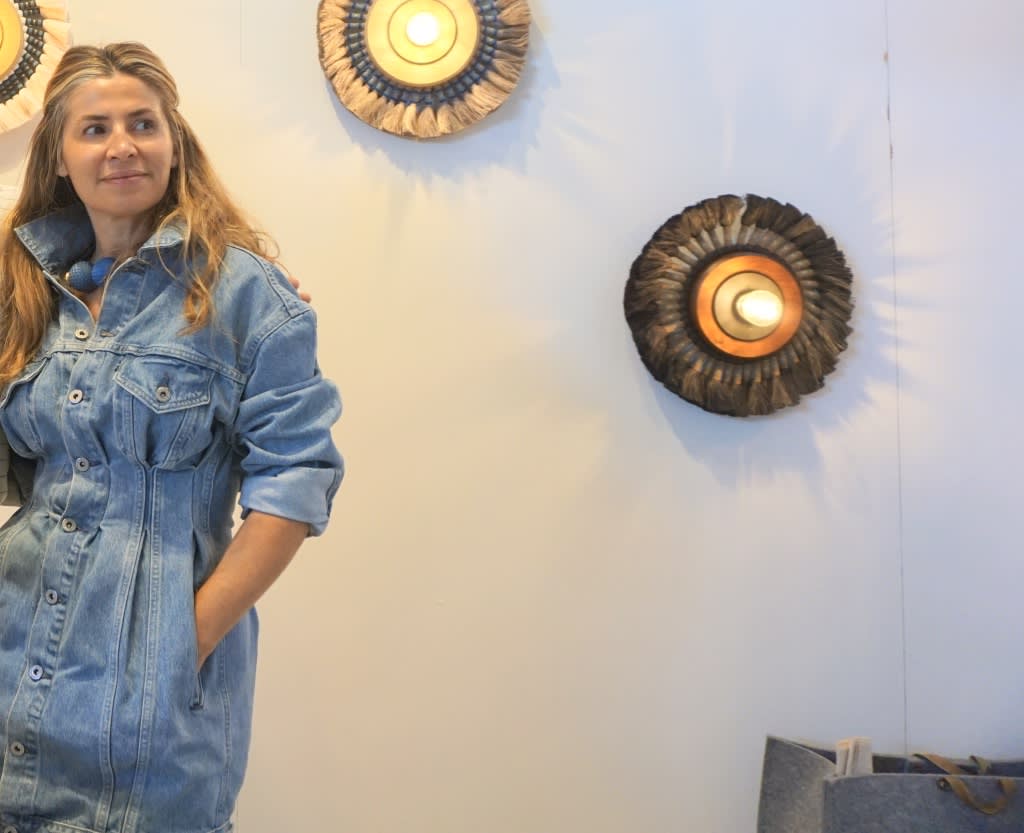 Racetrack Shapes
With long lines and curved ends, this shape creates a well-balanced piece whether it's being used in tables, textiles, or small details. We love spotting it, yet we can't seem to agree on the name…  "Oh, do you mean pill shape?" "We call it a stadium." "How about just half a circle?" We dig the term "Disco-Rectangle"… Whatever you call this shape, it's everywhere and we love it.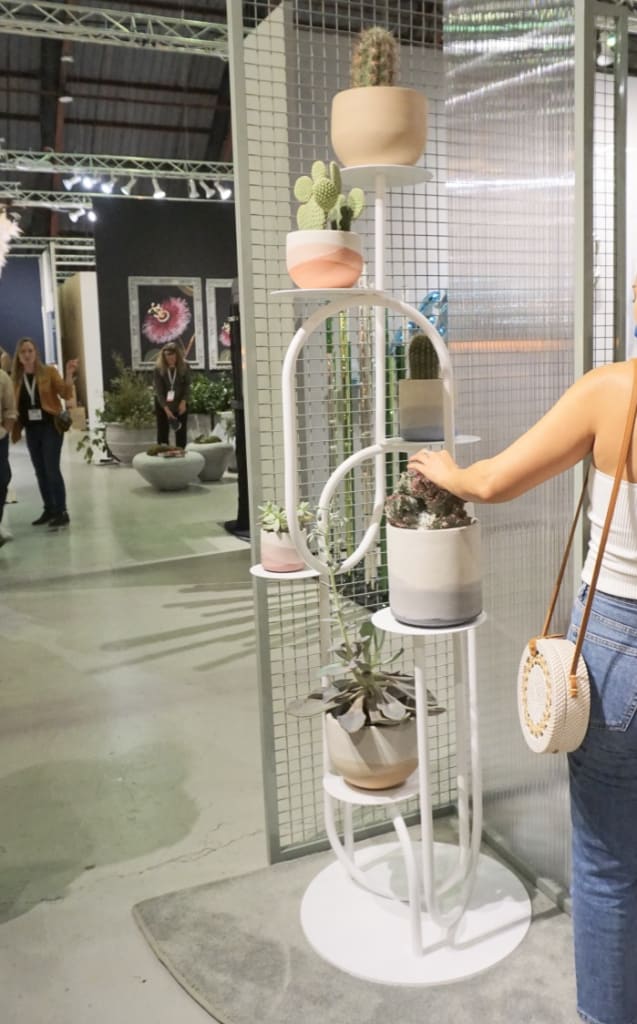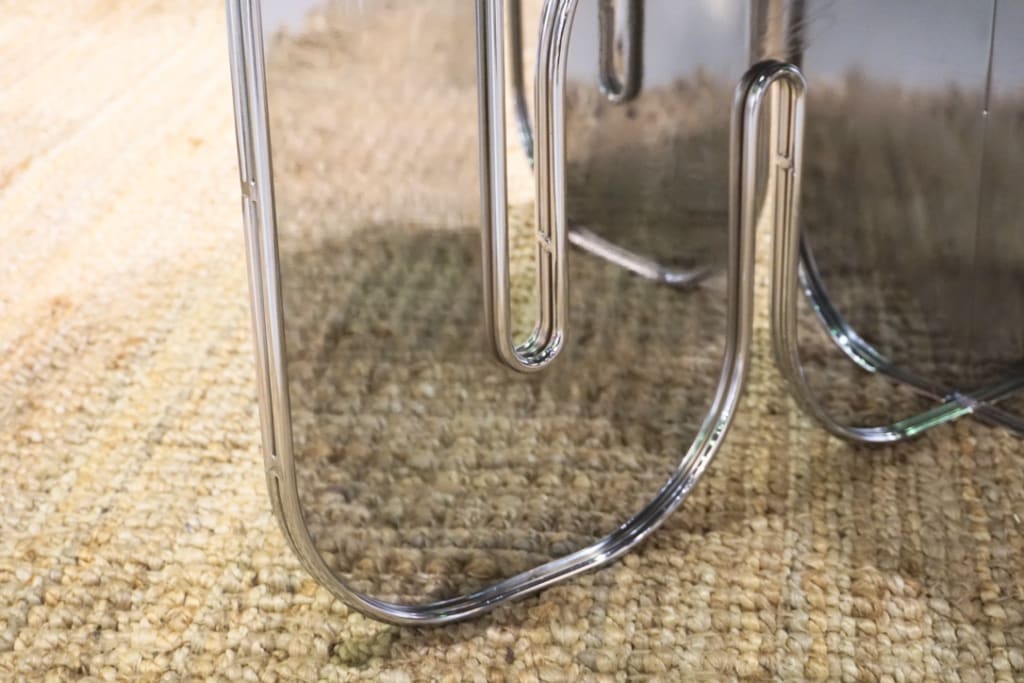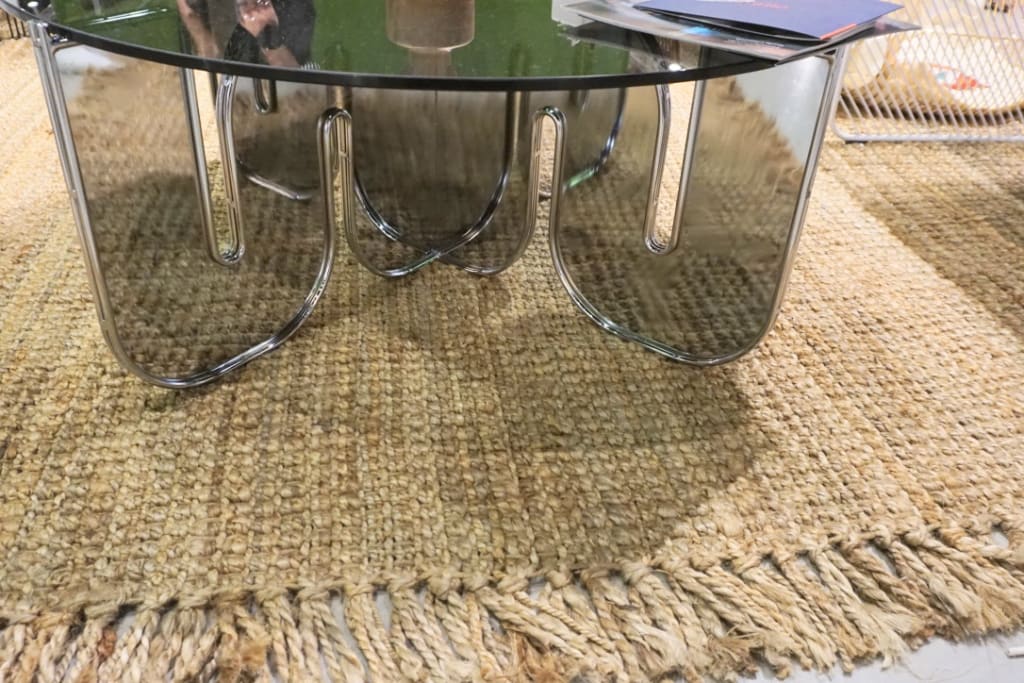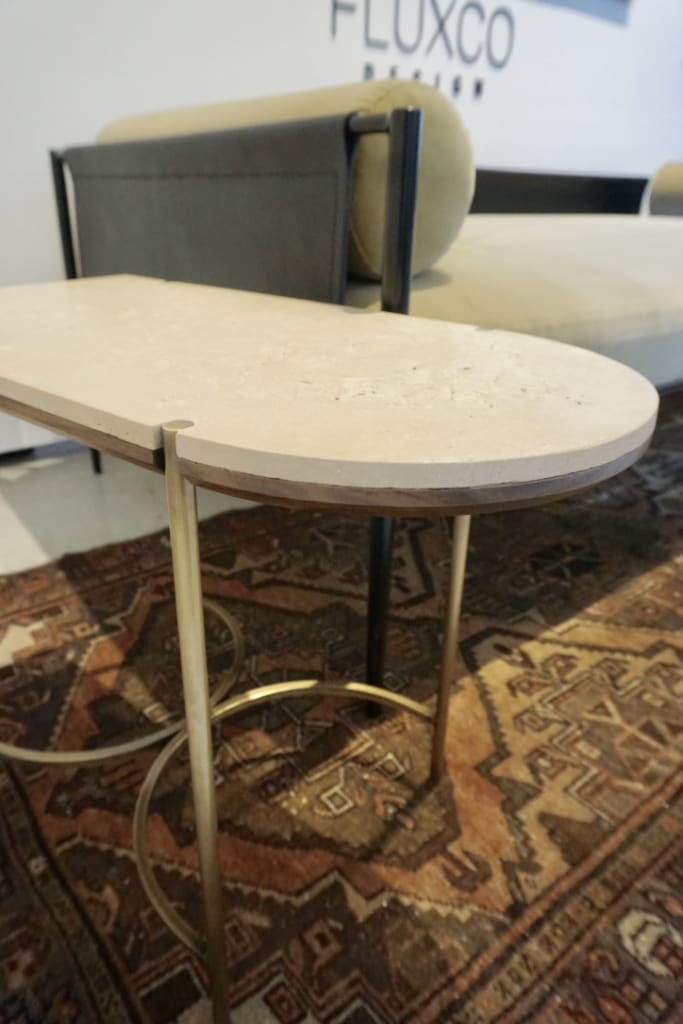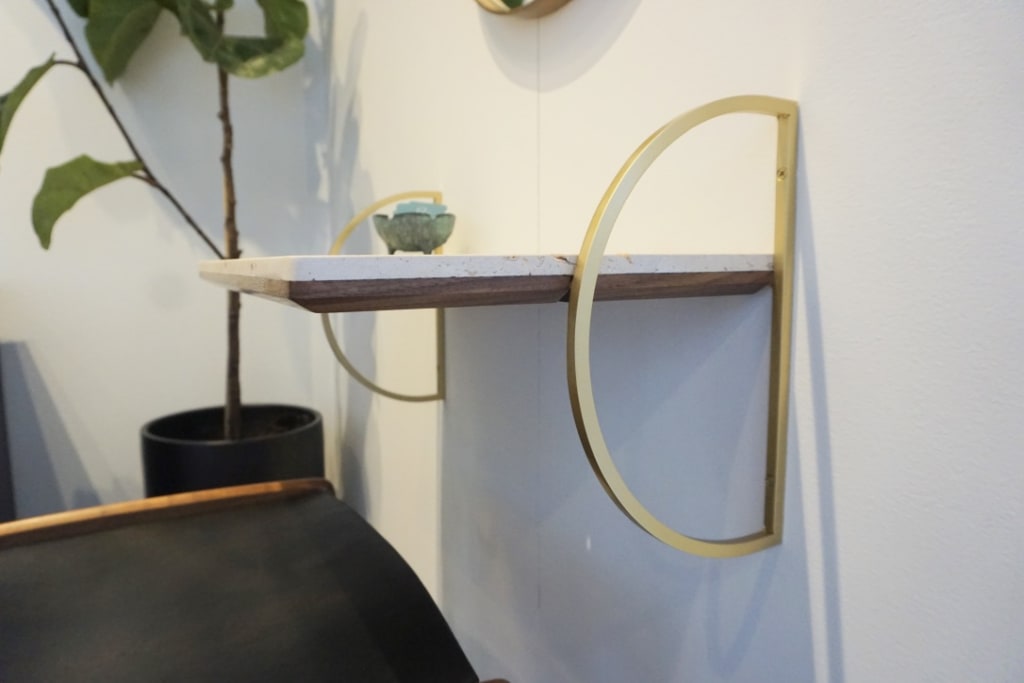 Luxe Rattan and Woven Furniture
This year, joinery was overshadowed by the delicately woven details. Baker & Hesseldenz Studio's Rajah dining chair appealed to our more sophisticated side with its pristine white wool and woven sides. Also, we spotted a bottle of champagne hiding behind this piece at the opening night party (Happy birthday Scott Baker)! On the more playful side, the Brazillian brand Tidelli showcased its outdoor furniture line— including a teal swing. We could certainly picture their woven line poolside at the Beverly Hills Hotel.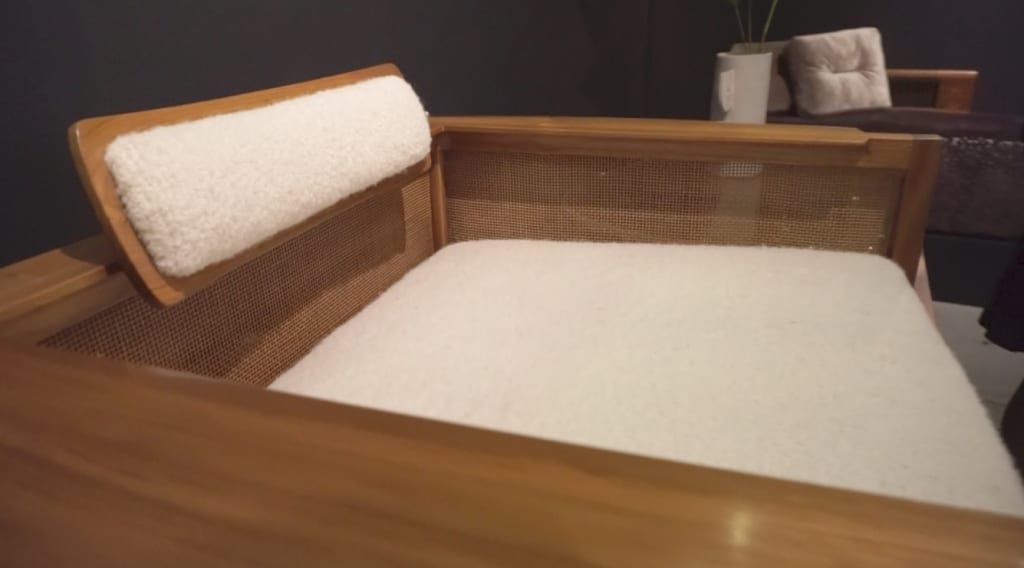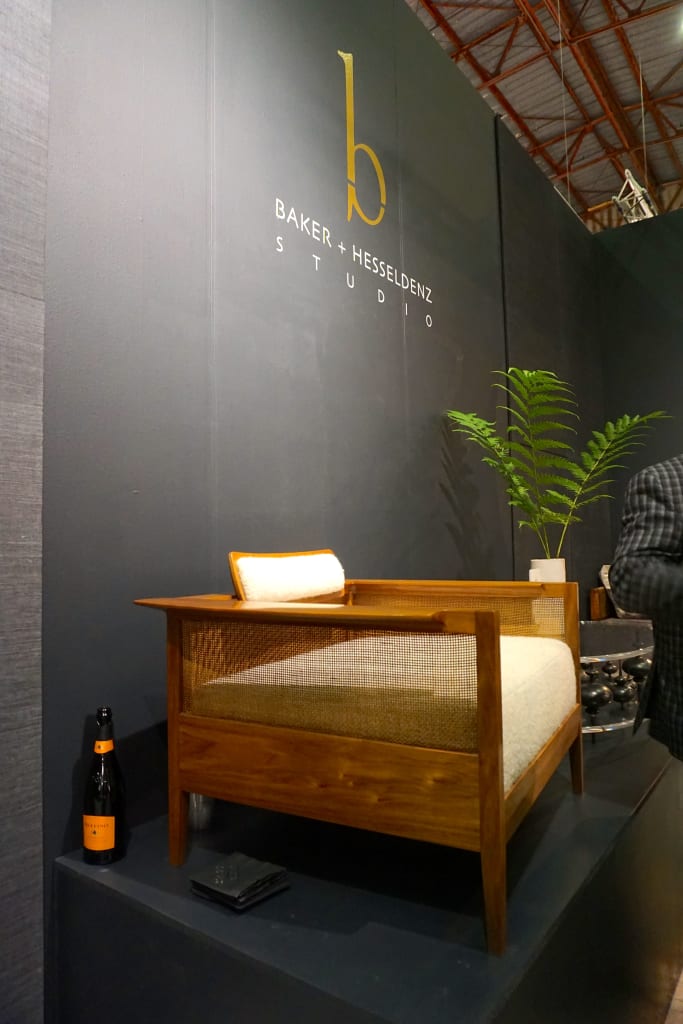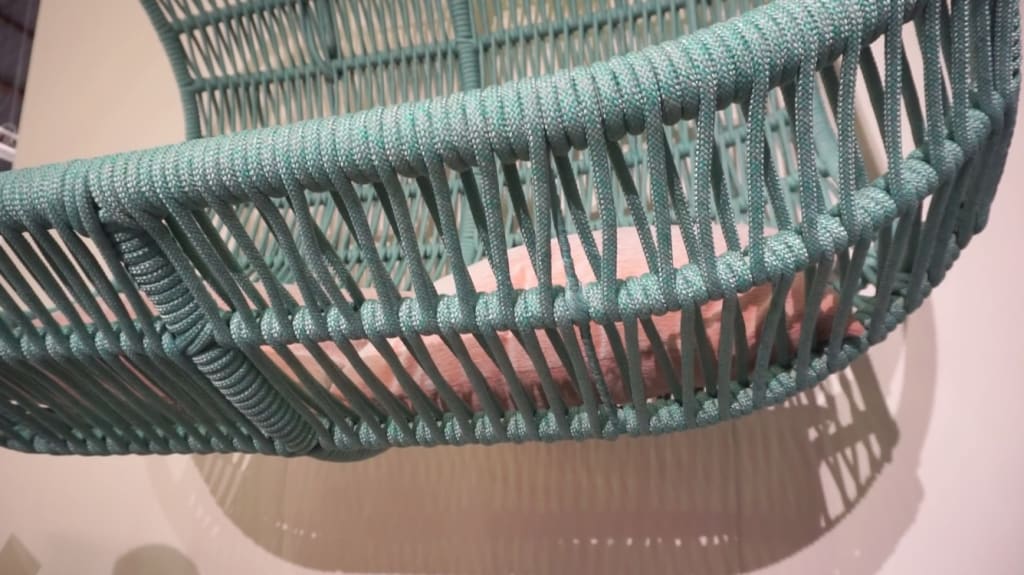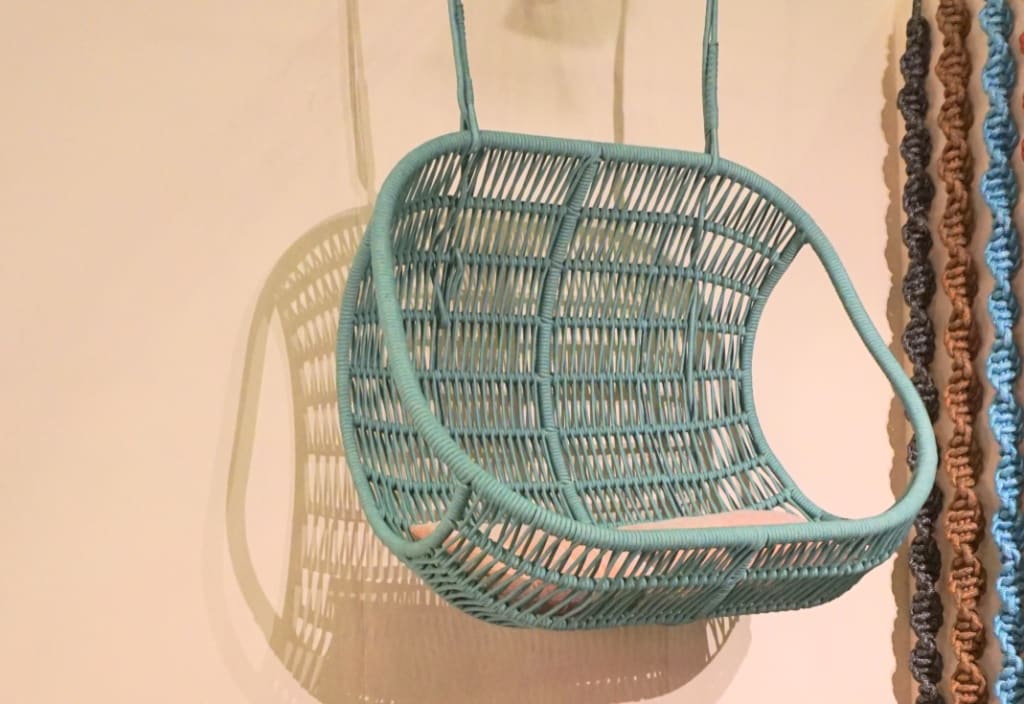 Liquid Lighting
We're noticing blown glass pieces take on imperfect forms, almost like they've been squished or melted. These irregular blobby shapes are coming up everywhere and we love seeing the hand of the maker in these light fixtures!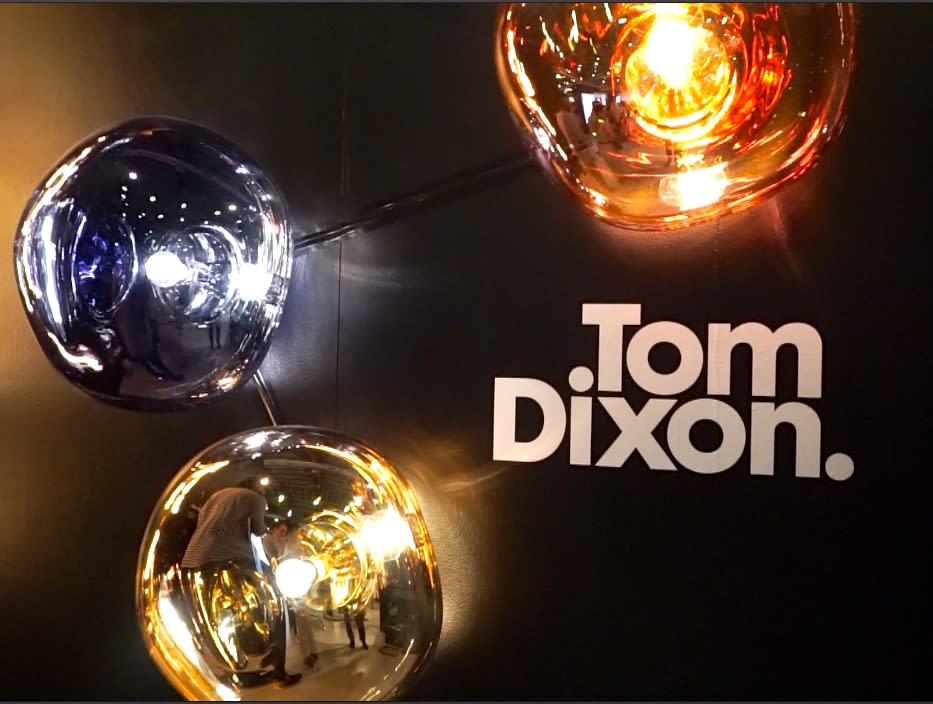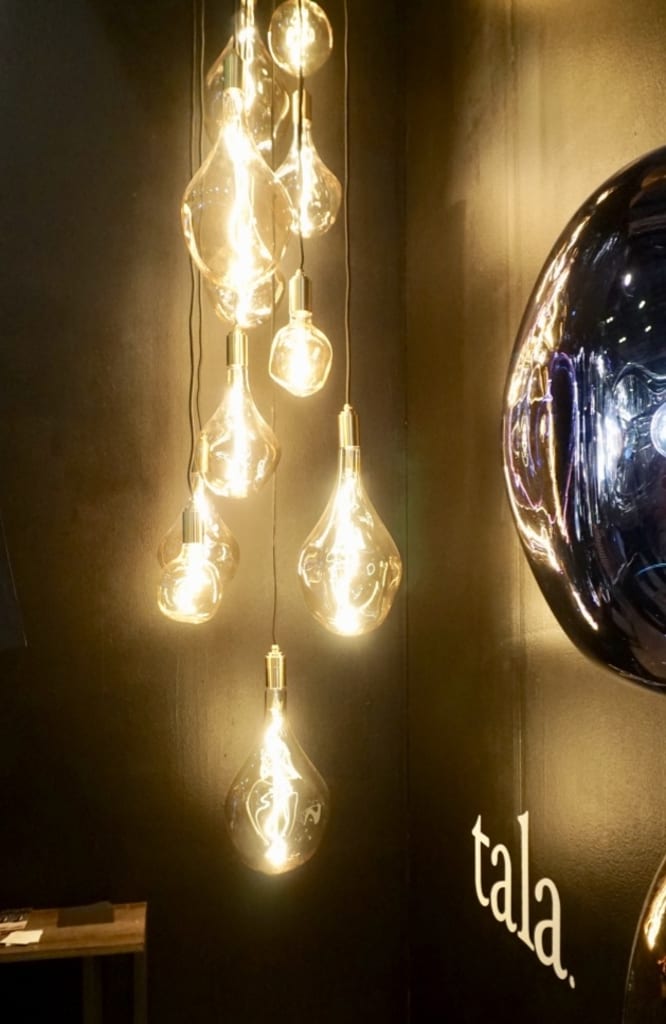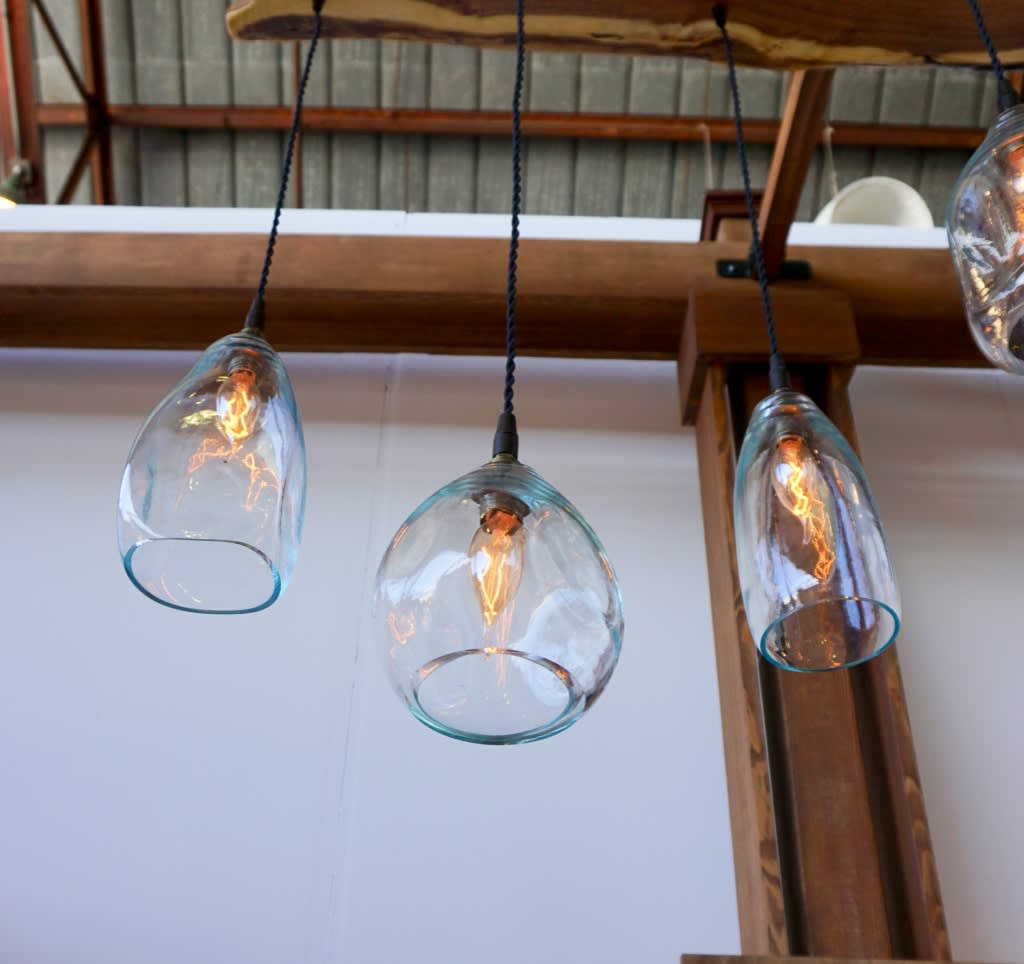 The Dogs at WestEdge
A dog on design never goes out of style! We loved meeting the designers at WestEdge— and the pets who inspire them… Here are a few dogs behind the designers and some random pooches we met at the Show.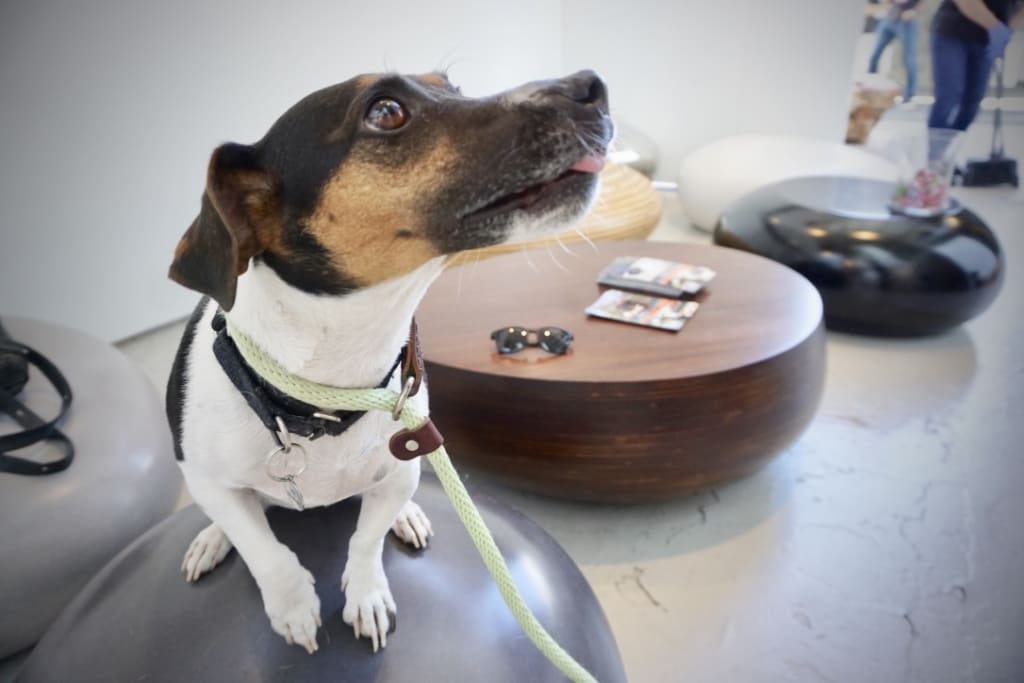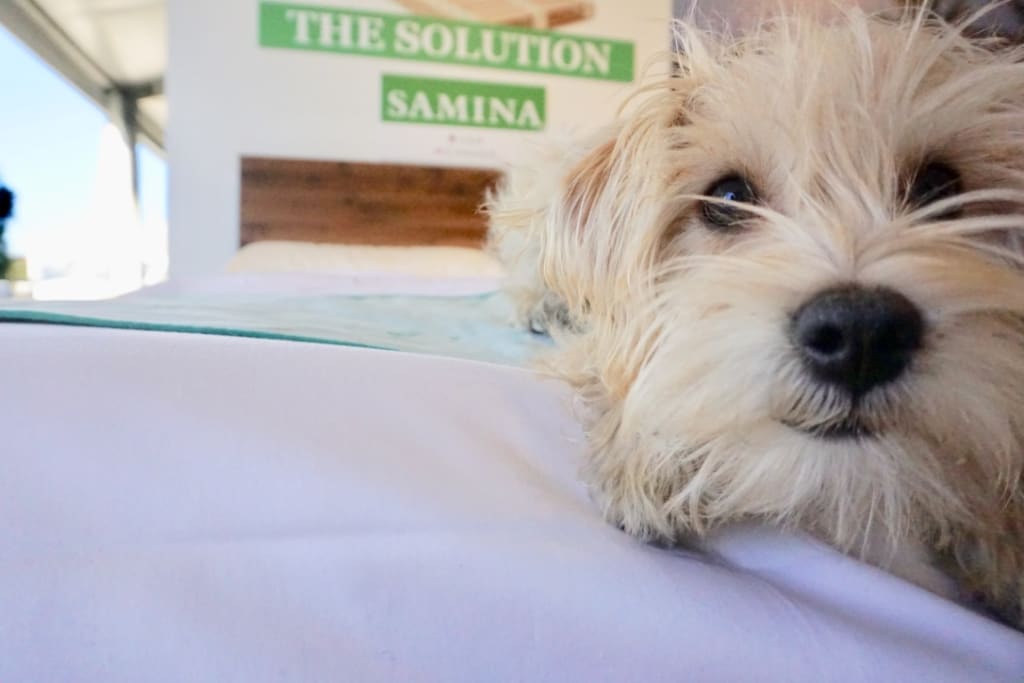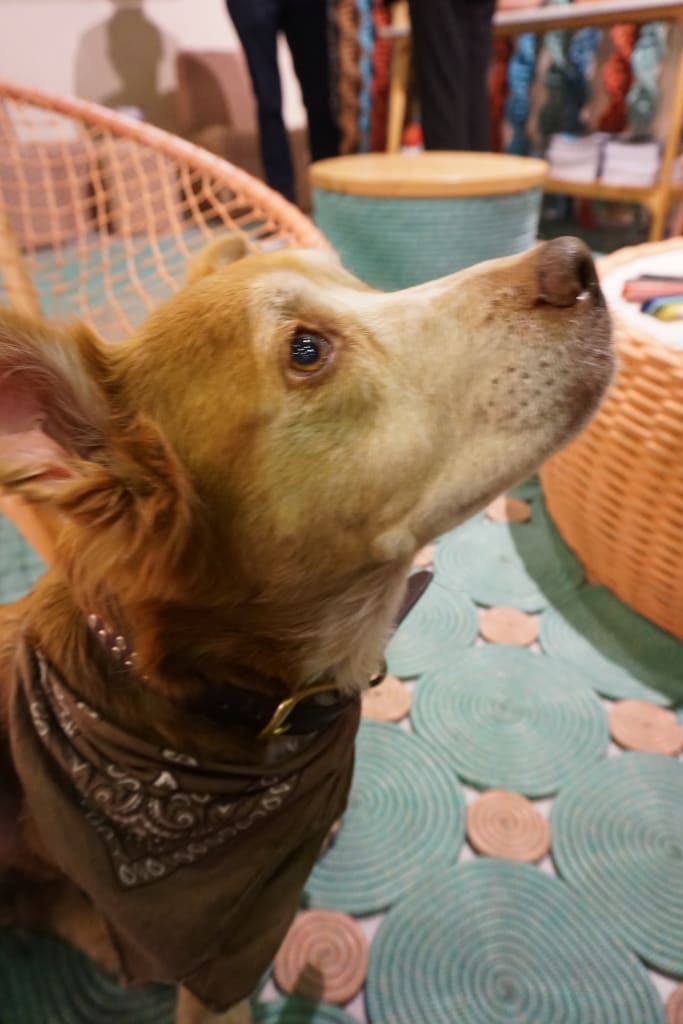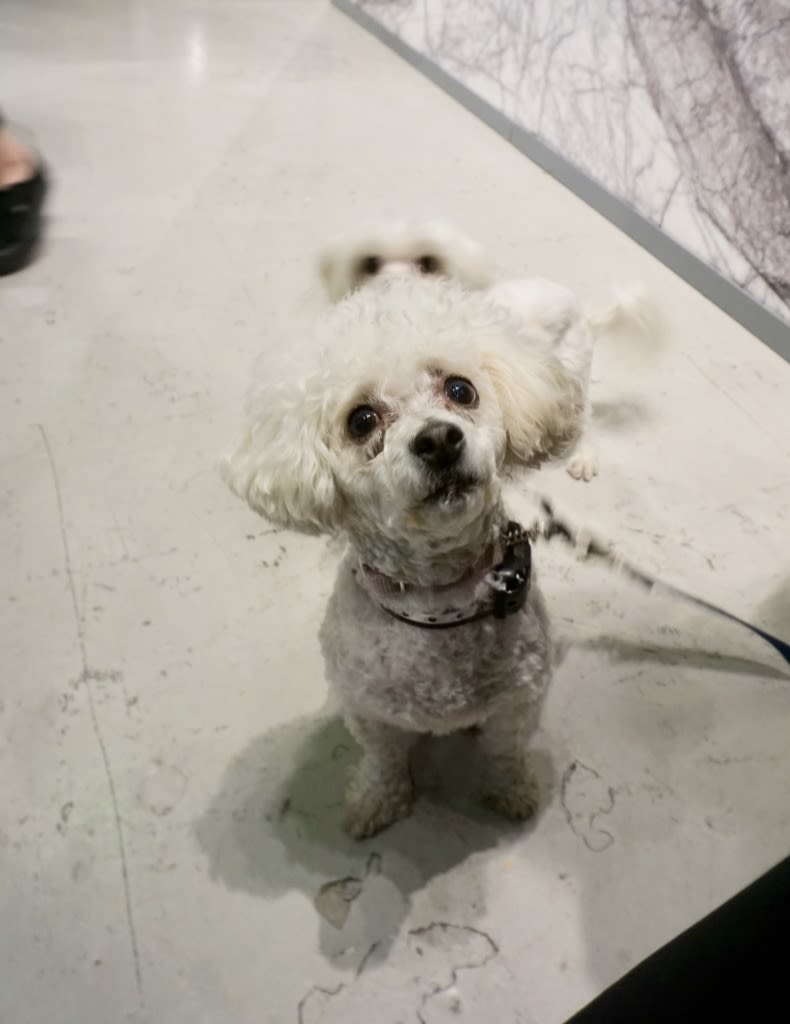 Thanks for the show LA and see you next time!