Who Made the Murals in Warby Parker Stores?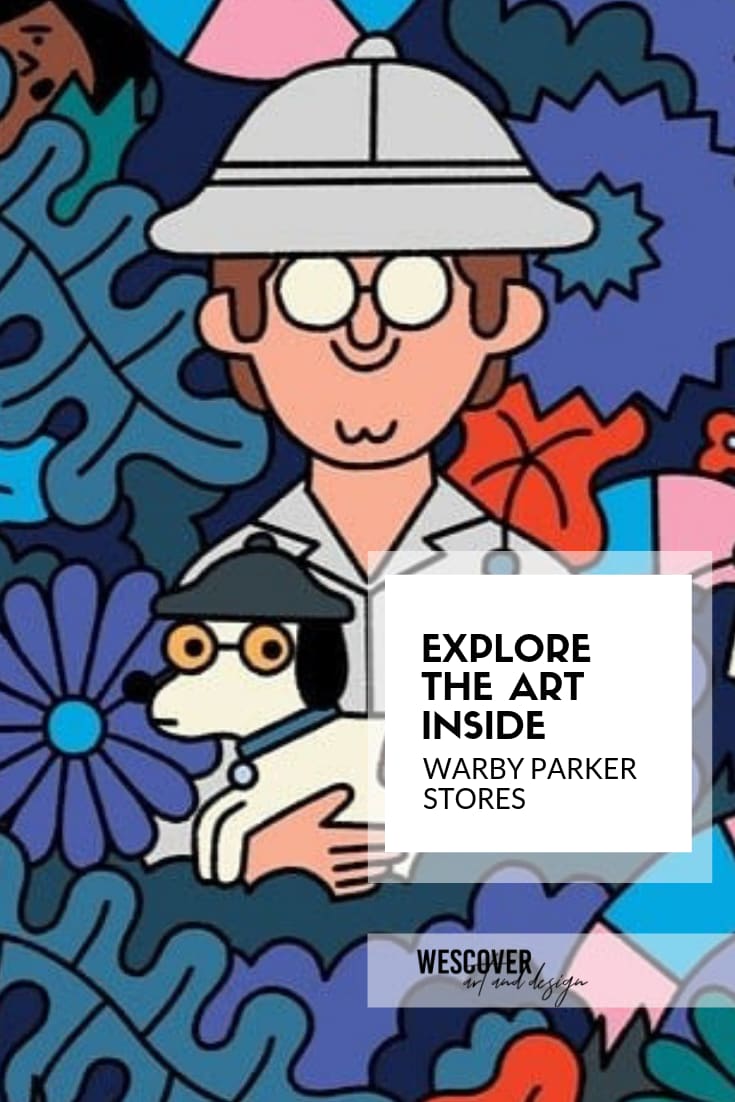 Why are Warby Parker murals popping up all over the art and design map? From San Francisco to Houston, Warby Parker stores are getting shared on Wescover because no two are exactly the same. We reached out to Warby Parker and the artists they've worked with to find out more about how they are designing these spaces and creating opportunities for artists.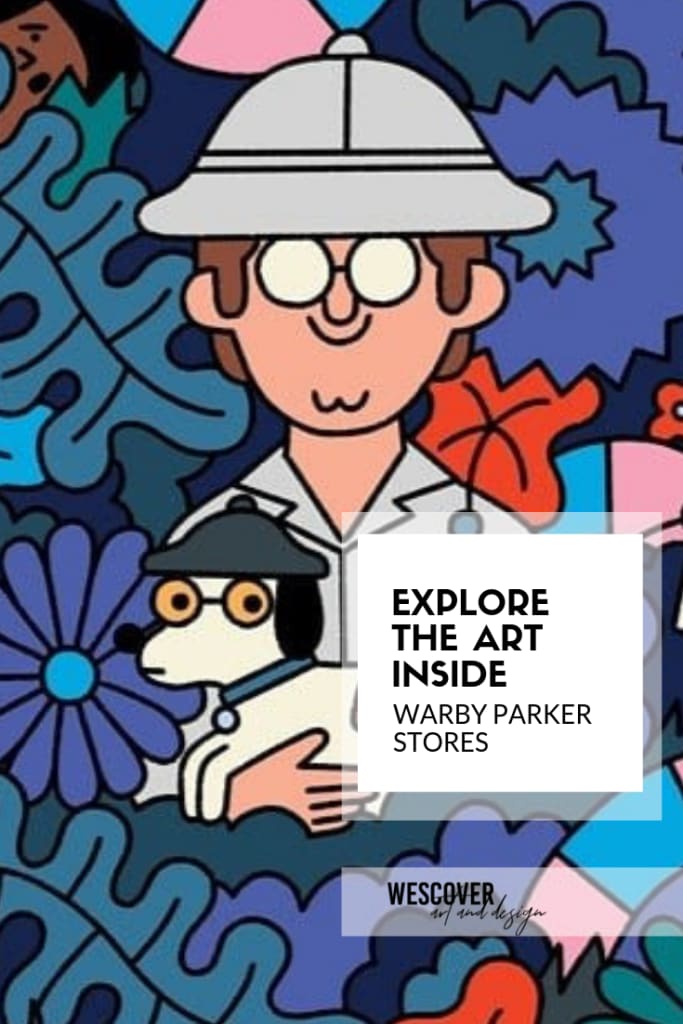 Every city has a network of Creators to discover and, it turns out, Warby Parker has an eye for local Creator communities. For example, when they opened their first store in Lexington, Kentucky, they worked with local artist Ben Wiseman to design a set of three original murals. As the project came to life, he also helped their team get to know the city and its' artists. They've forged connections in almost every new location since. "When we open stores in markets where we're new in town, it is important that we connect with local artists from that area." said Warby Parker, "Supporting creativity and the arts is extremely important to us at Warby Parker. We believe the arts can be a medium through which people can communicate with each other—and for us—it is often a way for us to communicate who we are to our consumers."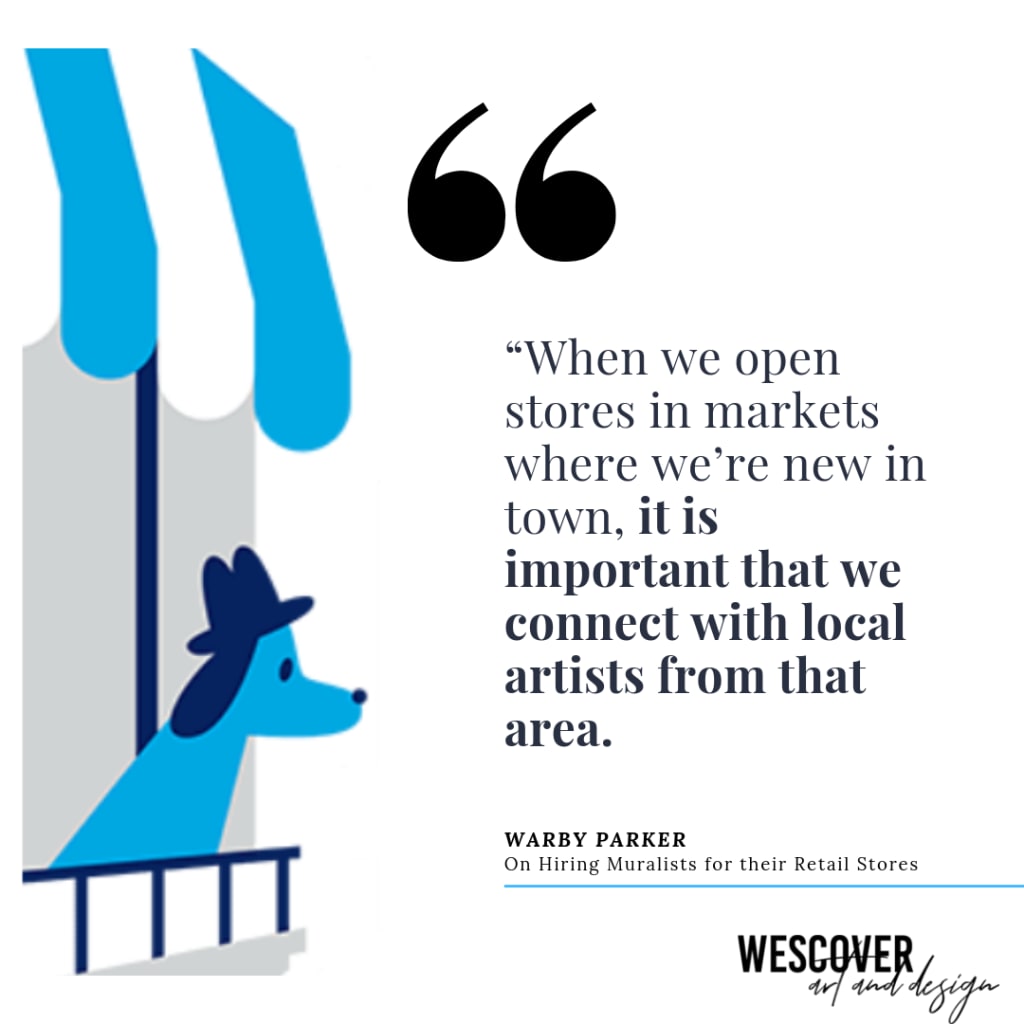 We are all about discovering and supporting original artists here at Wescover, and we hope more space owners adopt their approach. They're not only committed to finding and hiring new artists, but also respecting their creative freedom throughout the process.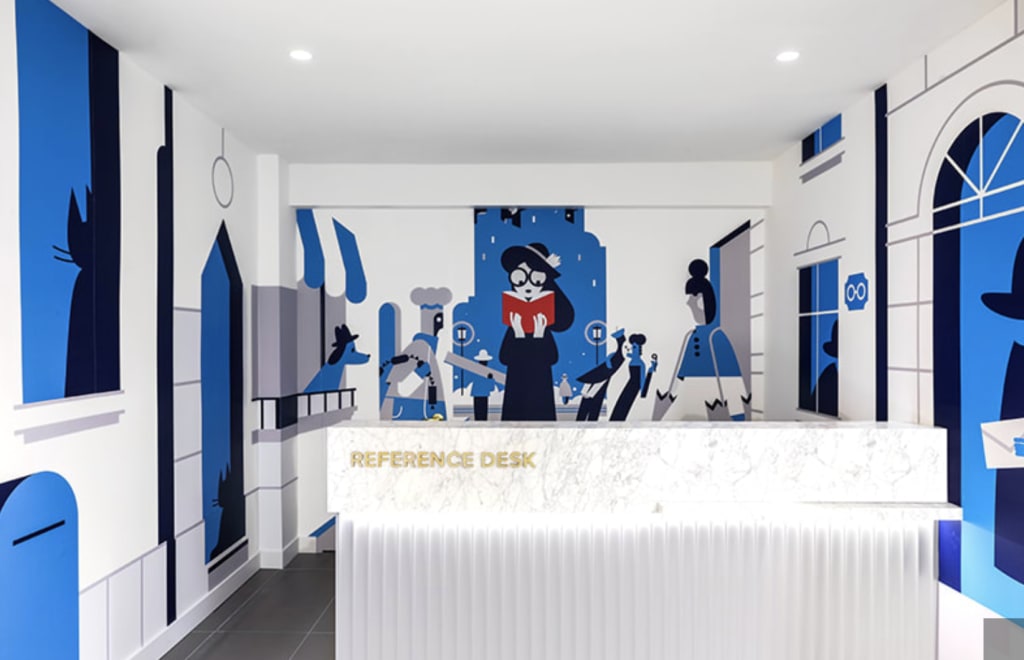 "They let me go wild in the beginning, then there was a reasonable amount of back-and-forth, but overall I was given plenty of freedom in terms of concept and style. I think it was a very organic match."
— Roman Muradov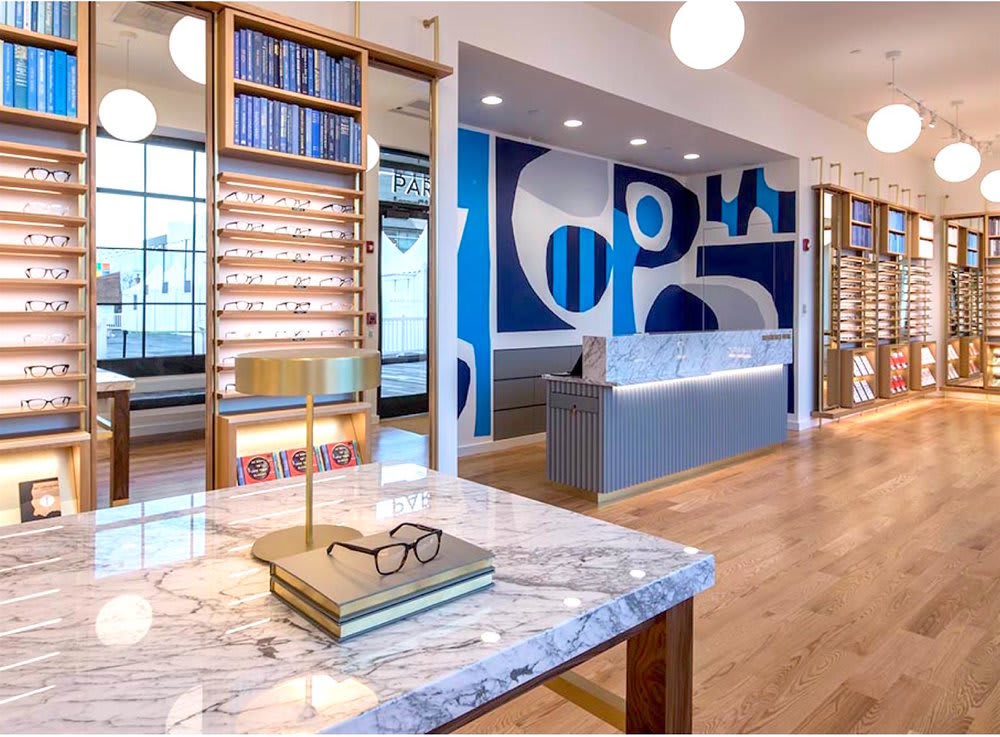 "What I appreciate about the brand is that, when working with artists, they want the artists' work to really shine so it was a very open and creative process."
— Cody Hudson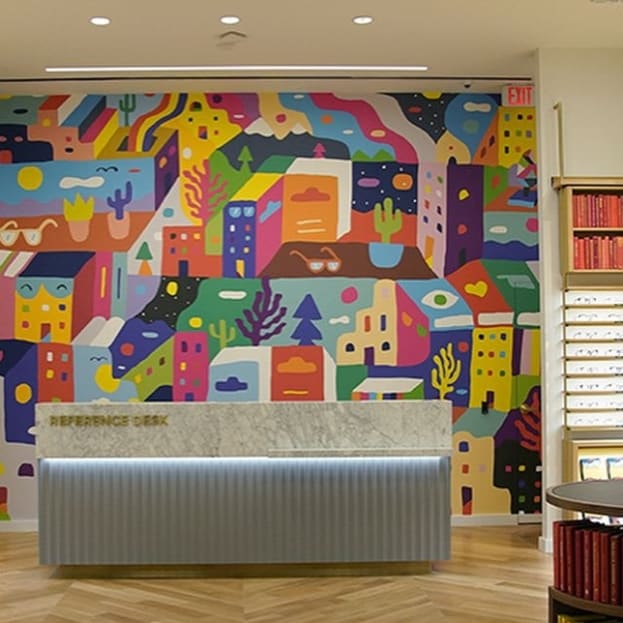 "It was refreshing to have so much creative freedom. I say this allllll the time, hire the artist that fits your brand's personality. I think Warby Parker does a great job at aligning themselves with artists that are already tapped into their vibe and that's exactly what the consumer wants to experience when buying eyewear — chilled out, happy, innovative and confidence in style."
— Kristopher Kanaly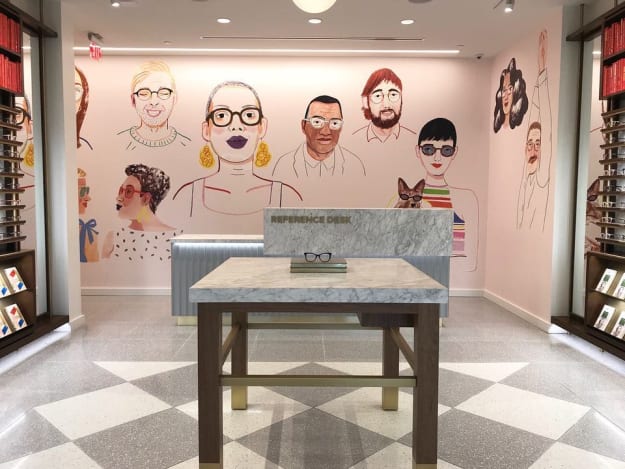 "Warby Parker's branding is such a complimentary one for illustration! My work was used as a palette to reflect the color books and wall color in the store. I felt unbelievably supported and free to follow my intuition about who to paint and how, not to mention the scale of wall murals really pushed my vision of how my work can be applied."
— Rebecca Clarke
Professional muralists are used to the creative dynamics of commissions however, these installations can pose unique challenges for even a seasoned muralist. "Though each location features its own unique design, our stores are all designed to feel a bit like a classic library set up: think brass detailing, wooden shelving, a marble 'Reference Desk,' terrazzo tiled flooring, plenty of books, and just right lighting," said Warby Parker. Unlike the flat canvas of an exterior wall, creators they commission need to work with these unique architectural features as well as bring the brand's personality to the space.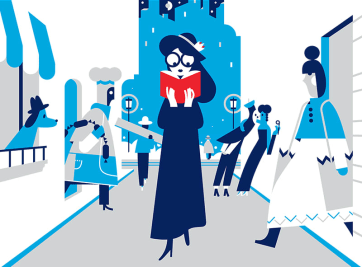 "I wanted to use the surrounding walls, not just the main one, and so I had to put together a little architectural mock-up to create a fake perspective. It was a bit of a challenge, but now the mural looks differently from different angles and when you walk around it, you do get a feeling that you're in the middle of that surreal little street… I tried to keep everything clean and classy, and limited myself to the brand colors with a little splash of red in the center. It's pretty close to my own aesthetics anyway, so that worked out well."
— Roman Muradov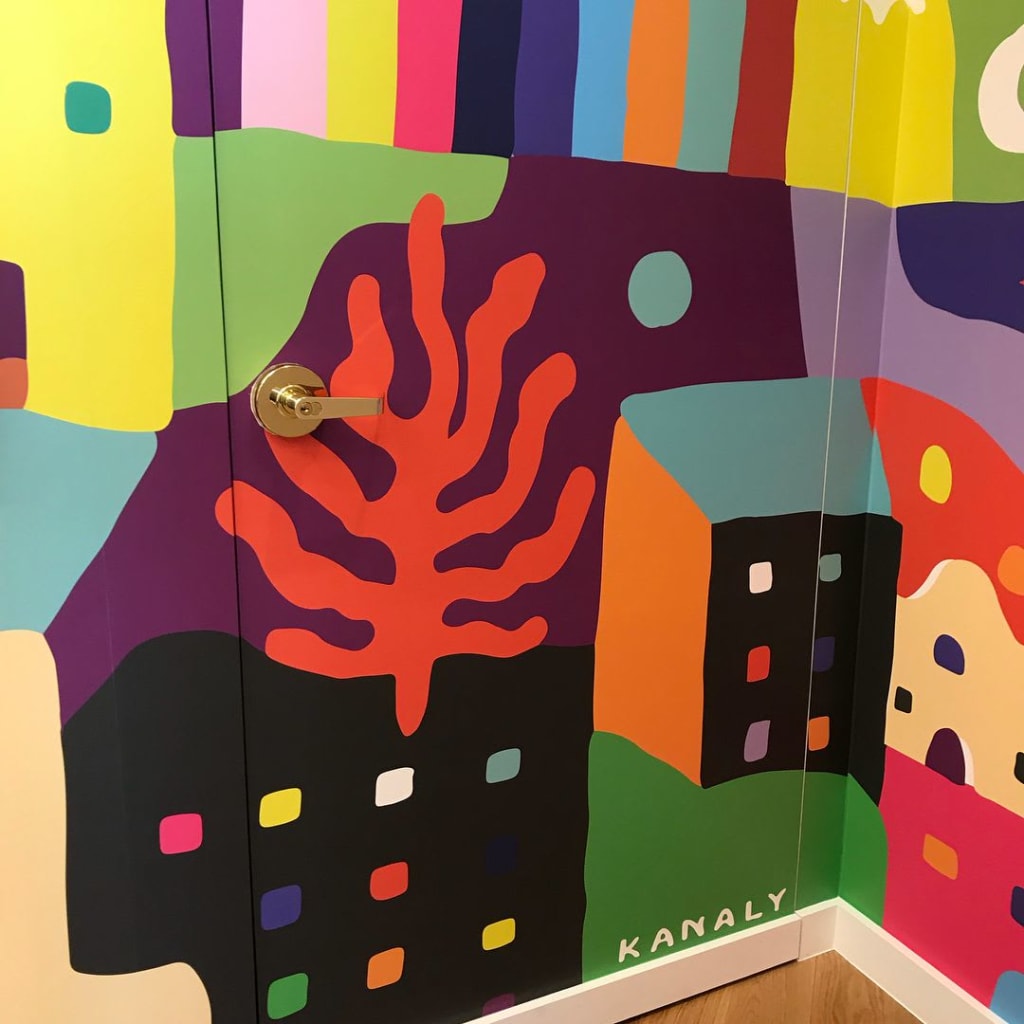 "Often times, the artwork is meant to compliment the personality of the brand and communicate a certain vibe, so as long as the style of the artwork aligns with the brand, usually a certain amount of creative freedom is observed. However, the challenging part can be how to incorporate the retail item into the artwork, which can be difficult"
— Kristopher Kanaly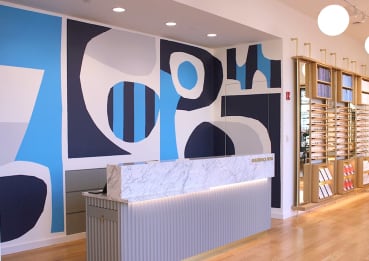 "I like to think of retail projects in the same light I look at commissions and other public projects, it is really not that different from a large mural outside or a sculpture for someone's house. So I like to just take in the surroundings and take into account how people will interact with the art and start sketching from there"
— Cody Hudson. 
We have so much fun exploring these works and meeting the artists behind them. It's amazing how these artists have been able to create unique art while making each design feel true to Warby Parker's style.
Check Out these Murals!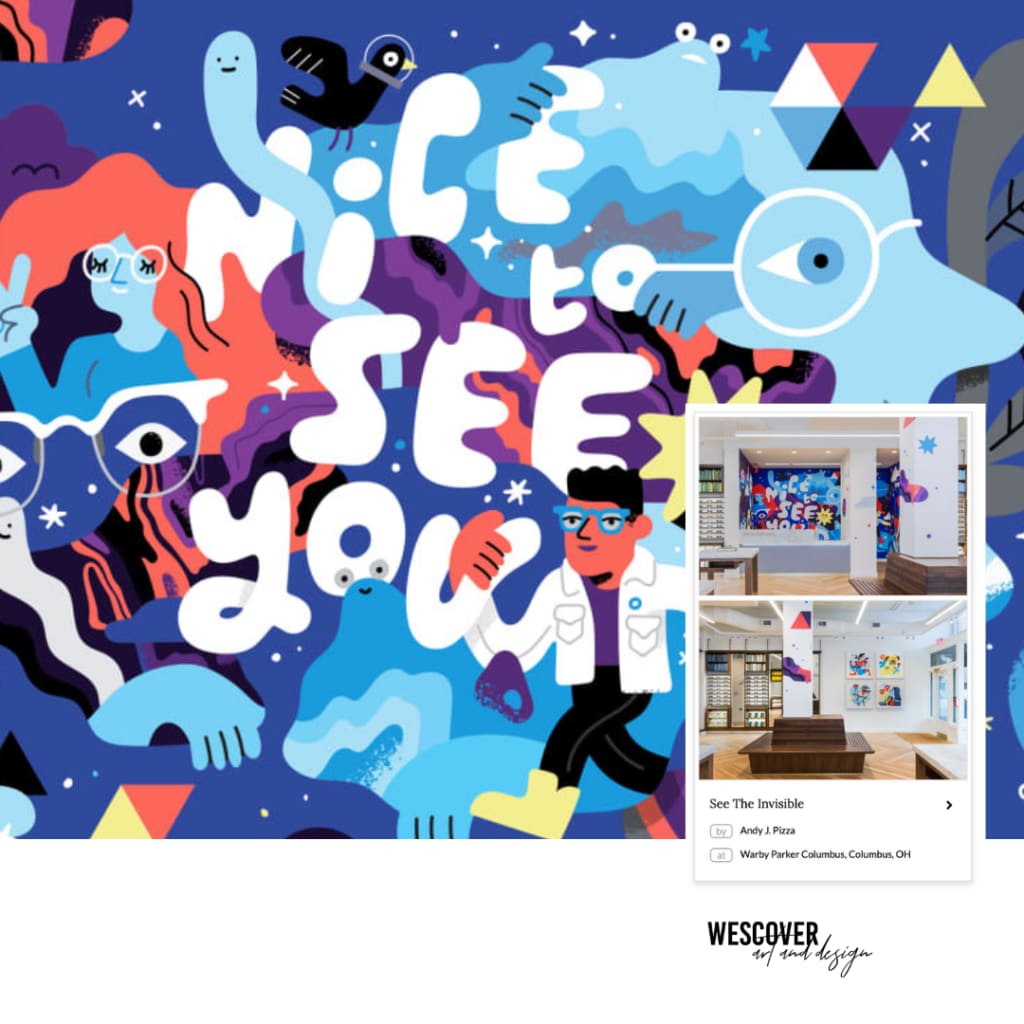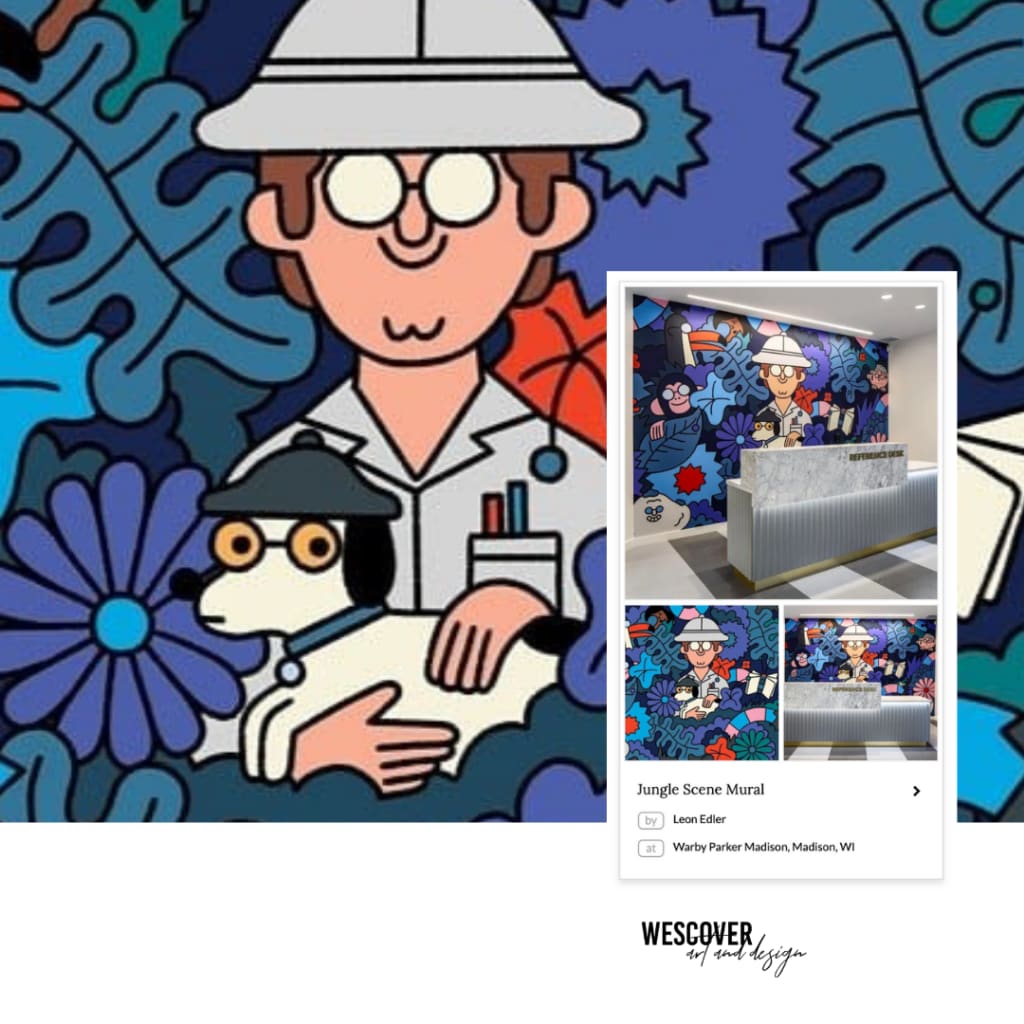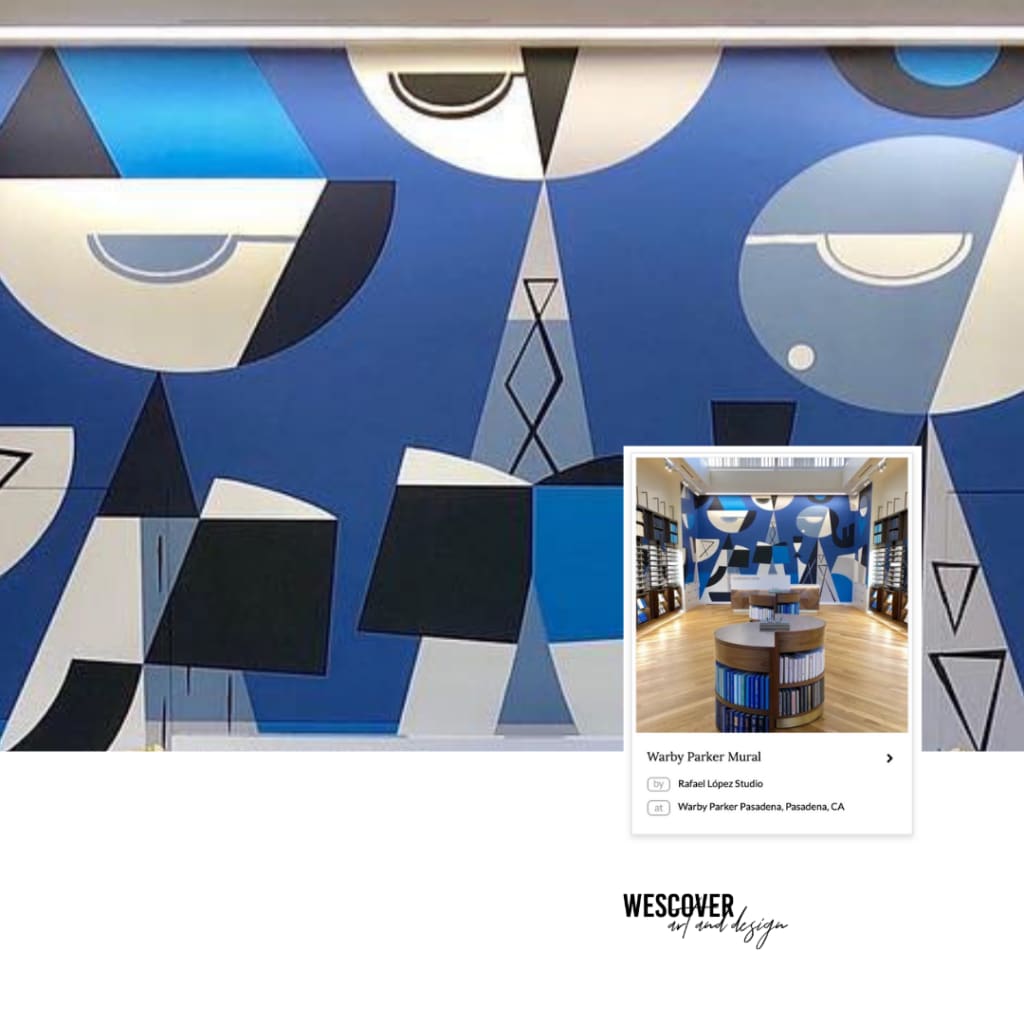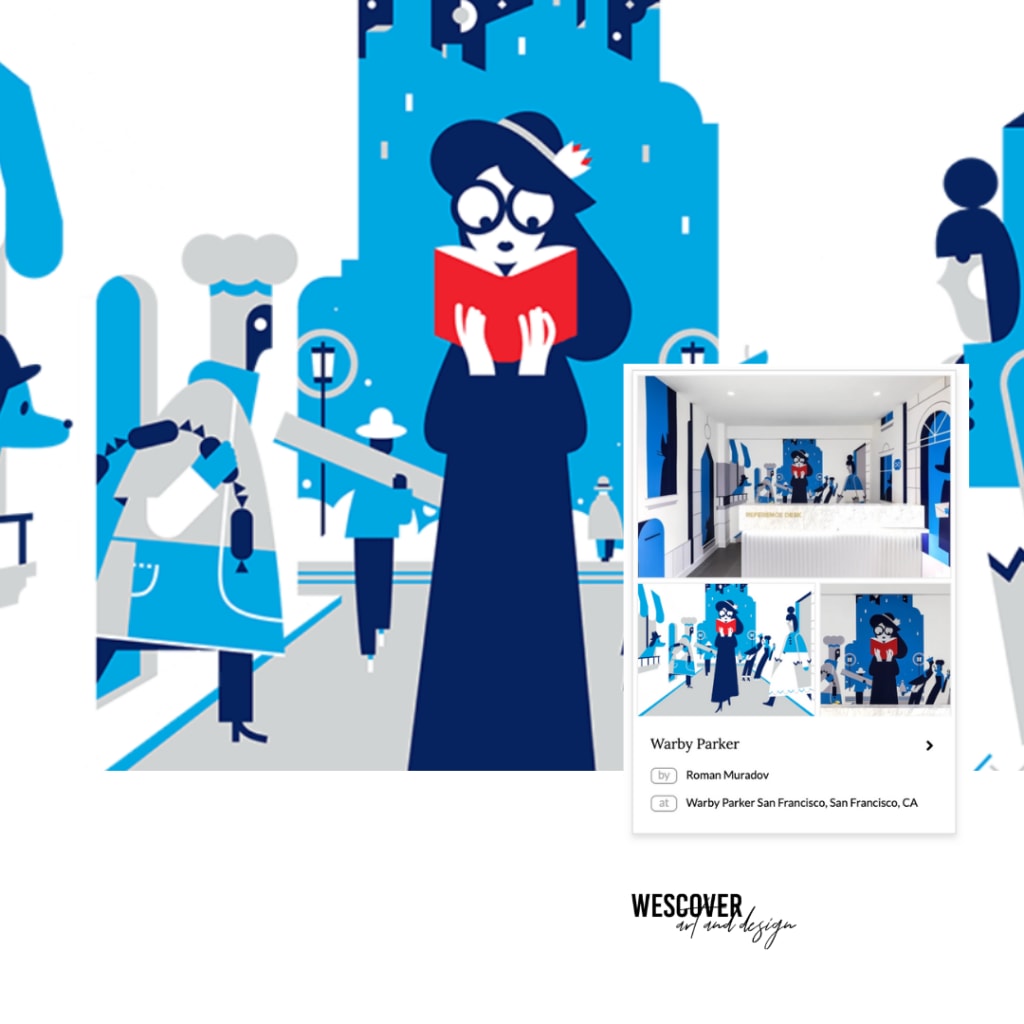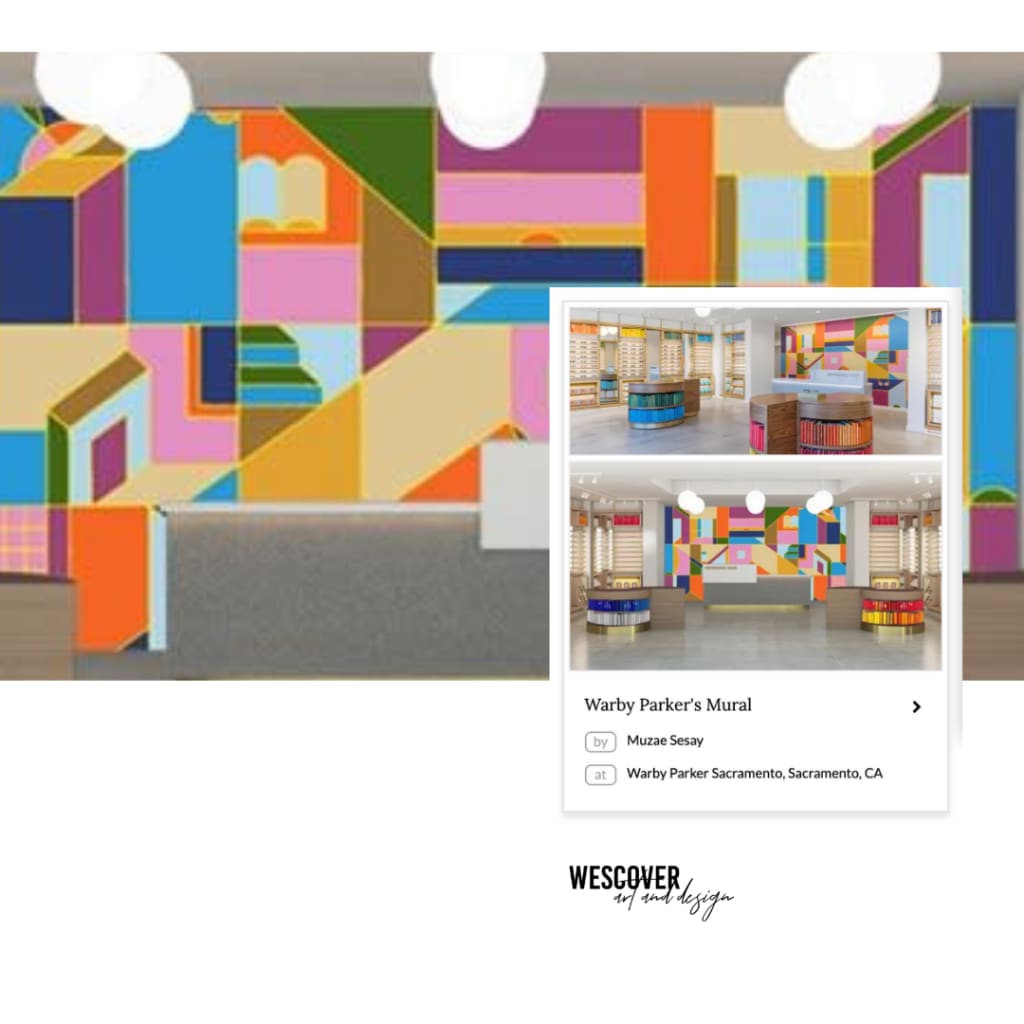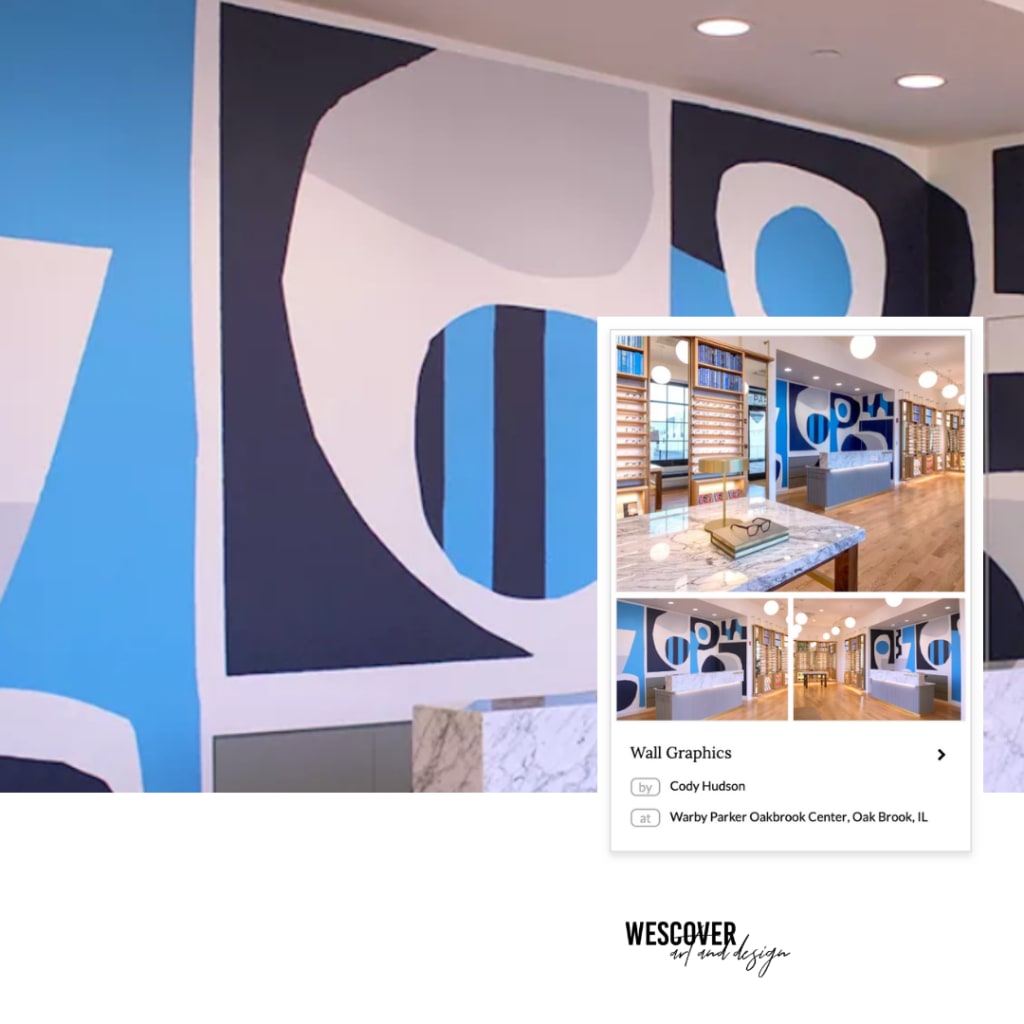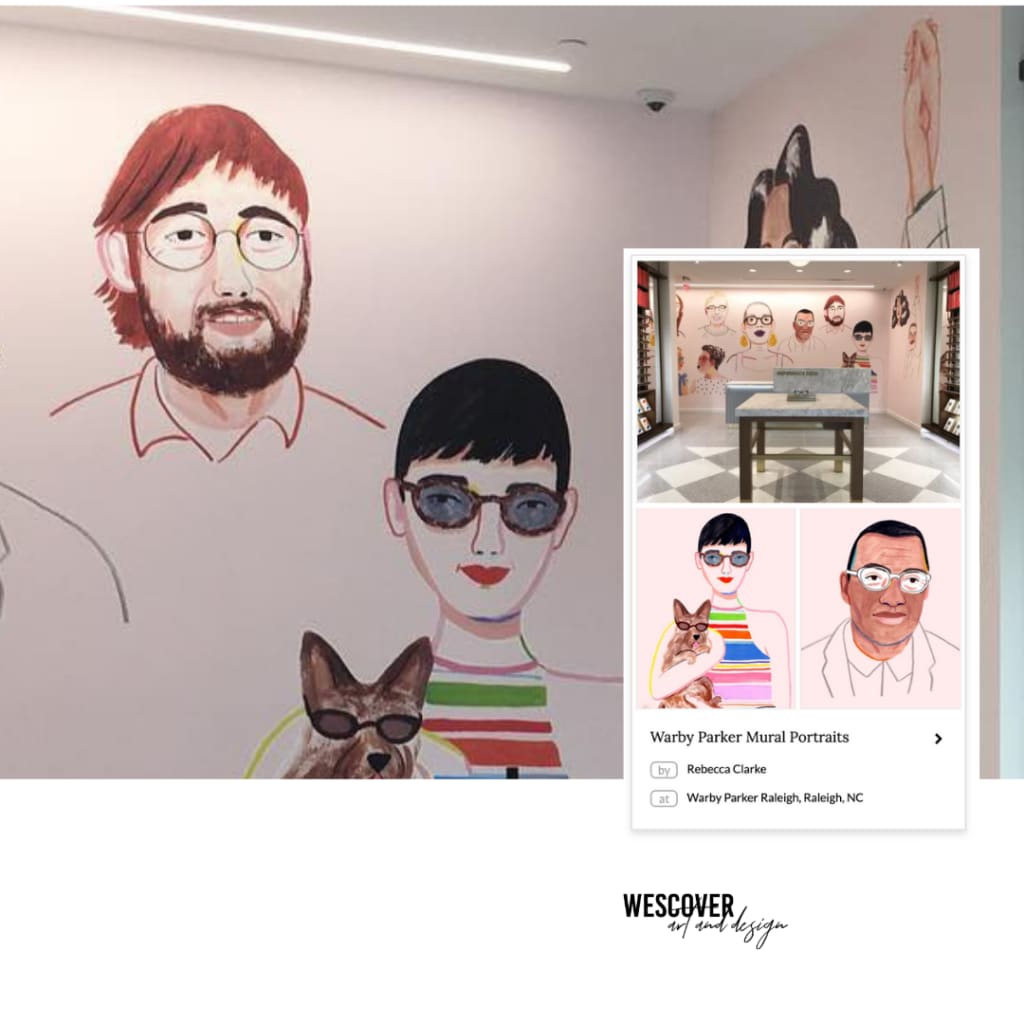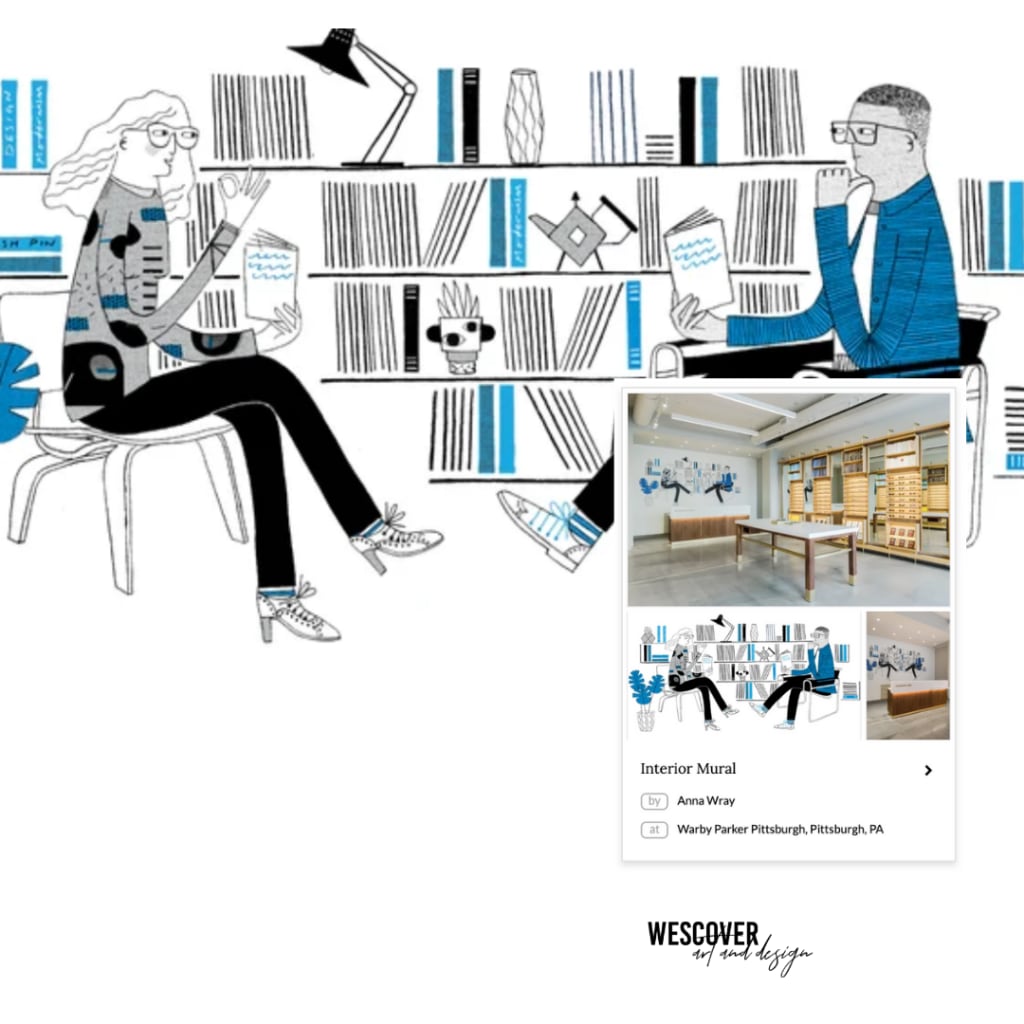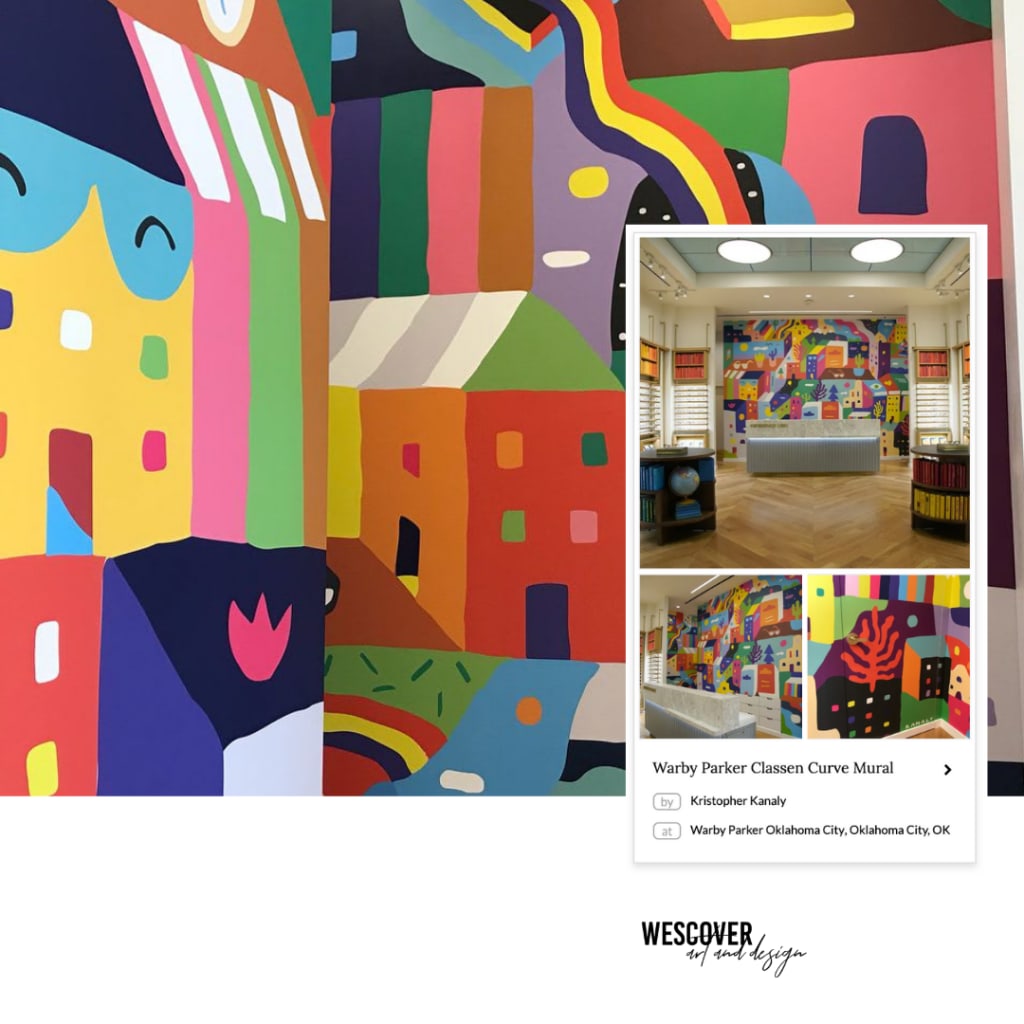 Spotting their stores on Wescover tipped us off to a bigger trend: more and more retail spaces are investing in custom designs. If you know of any other cool spaces commissioning local artists, let us know! info@wescover.com