19 Modern Offices We'd Call Home: 4 Tips to Design a Modern Work Space Like These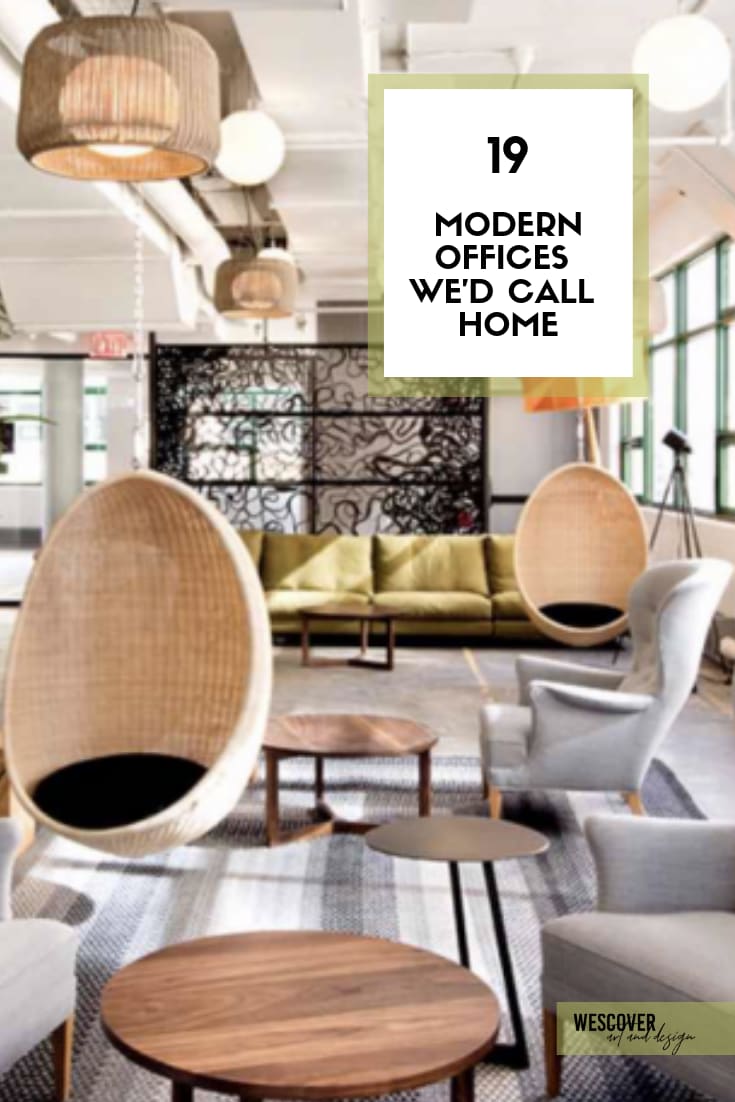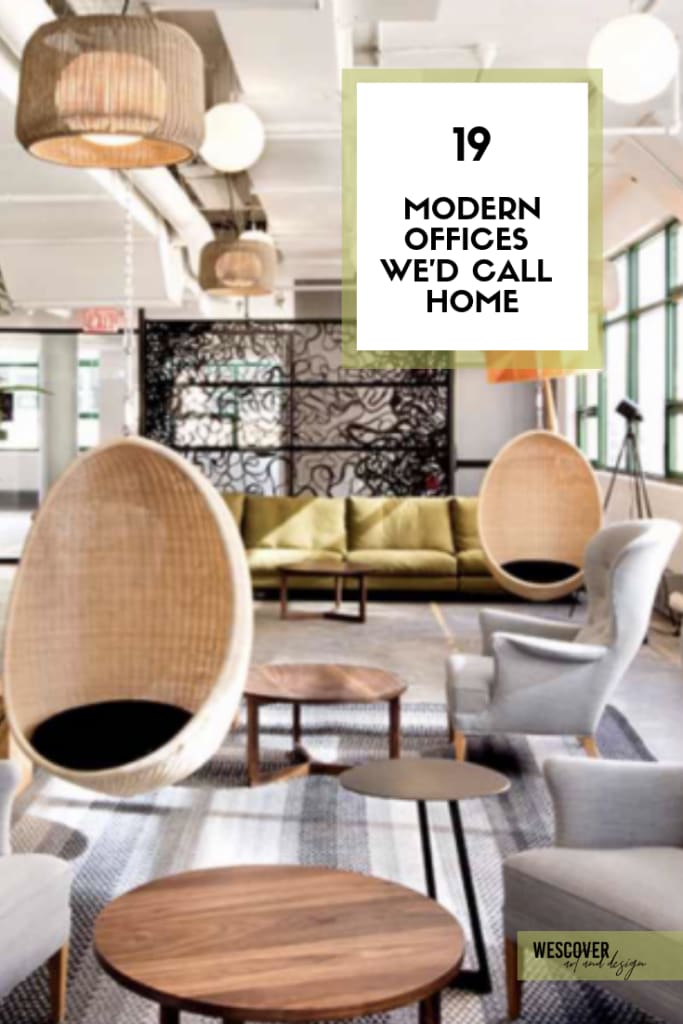 Modern office designs are focusing on elements that make employees feel at home. As companies compete to attract and retain top talent, architects and interior designers are constantly redefining the modern office; from Herman Miller's invention of the cubicle, to open plan co-working spaces, and now the "resimercial" movement.  The residential-meets-commercial concept comes from mix-use functional buildings: for example, having retail on the bottom floor and apartments up top. Now, interior designers are bringing this feeling into individual rooms and whole office spaces. In-the-know office designers come to Wescover to connect with local artists and designers to create these amazing spaces. They've been layering unique, locally-sourced decor into each room of a project. Which infuses the company's brand and personality into their daily environment.  Here are some of our favorite ways this trend is taking shape and how you can bring a cool, curated vibe to your office too:
1. Your Statement Piece
Your space should reflect your brand and help company culture blossom. Investing in a statement piece for your office will make your space stand out and become instantly more exciting for visitors, clients, and new hires. This can be a custom, brand-consistent statement piece or any work of art that fills the space. To make a statement, go for an original or custom piece of artwork or design! Create custom signage, ave a mural painted, or commission a fiber artist to make a massive wallhanging! 
Keep art alive and spice up your space!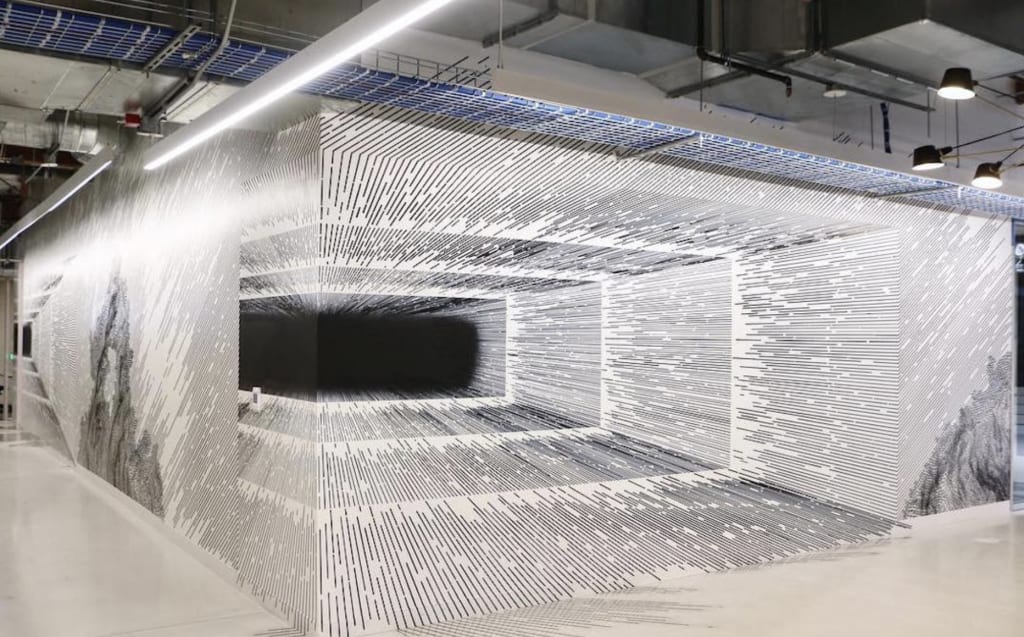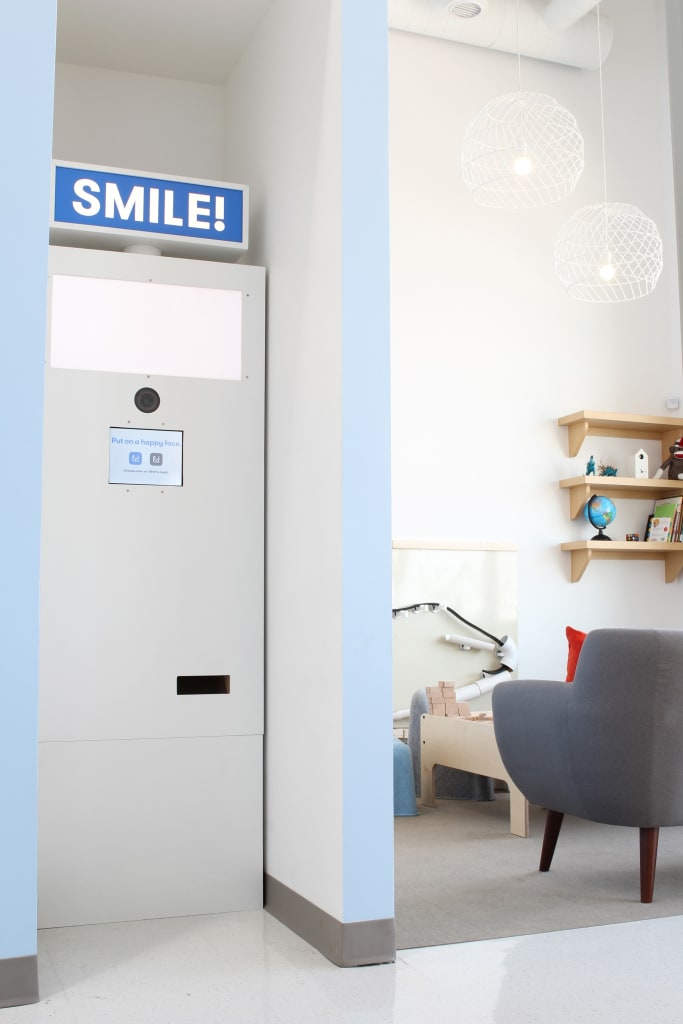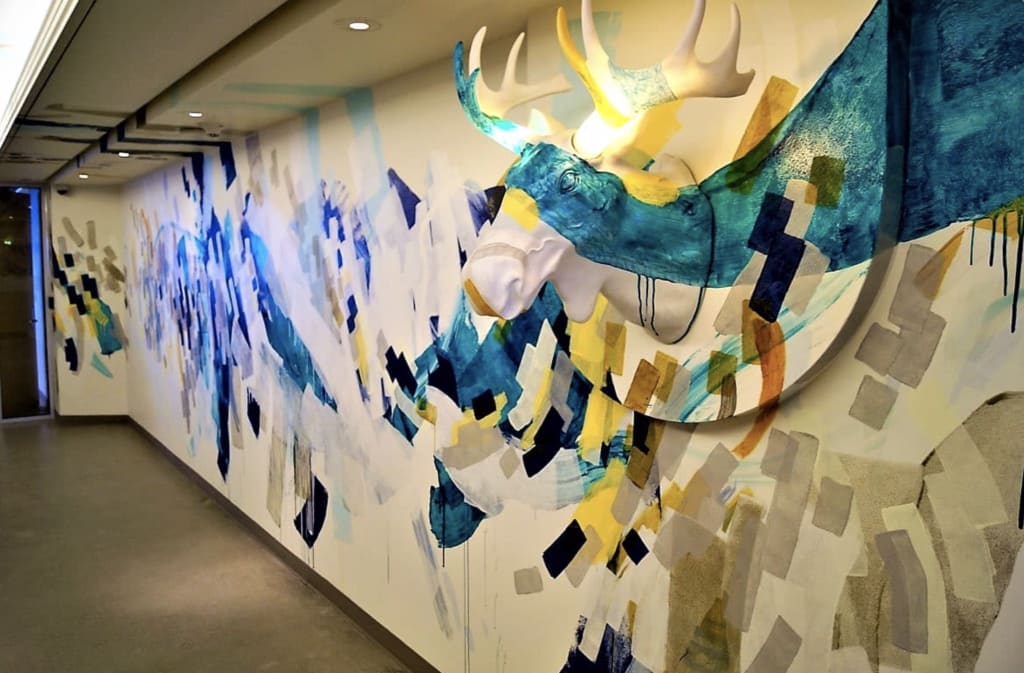 2. Design for Comfort & Culture   
Collaboration is the new cubicle— but we aren't suggesting you go full open-plan. Everyone still needs some solitude to get things done but a few designated areas or fun objects can welcome the meaningful informal dialogue that leads to better collaborations. A few key elements we keep seeing are minimalist individual workspaces, moveable soft group seating, conversation-starting (but not overpowering) wall decor, and coffee access. Comfortable and functional furniture is a must when you want to provide your employees with collaborative spaces that inspire conversation and innovation. Here are more clever designs that incorporate unique objects to achieve a more collaborative workspace remodel.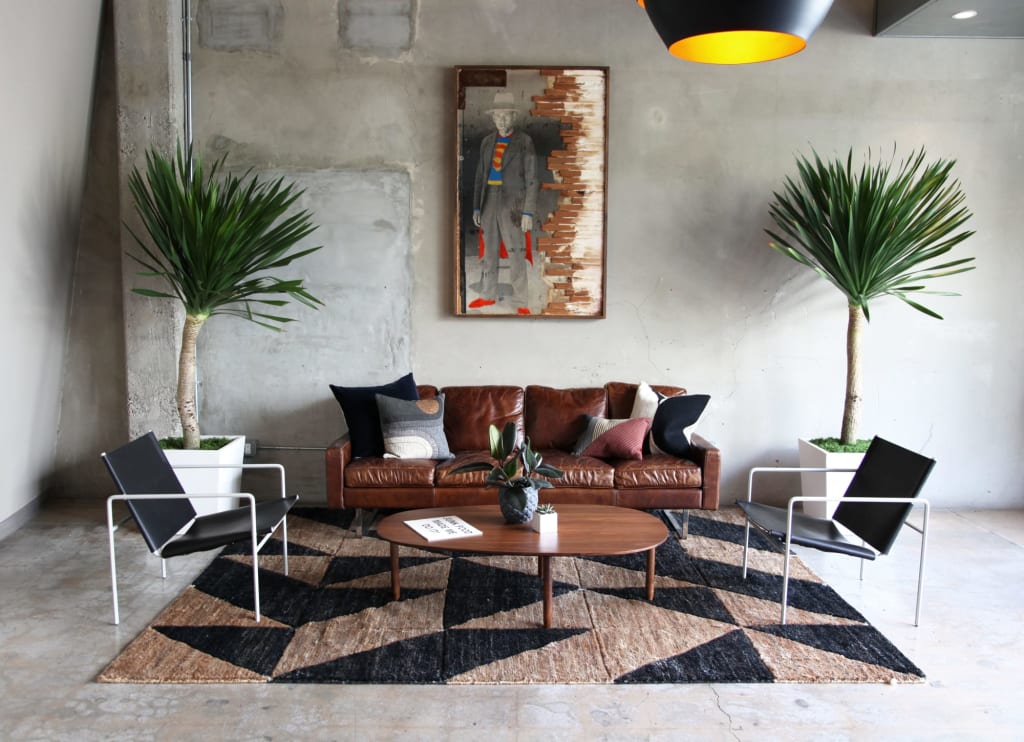 R.I.P cubicle… you won't be missed.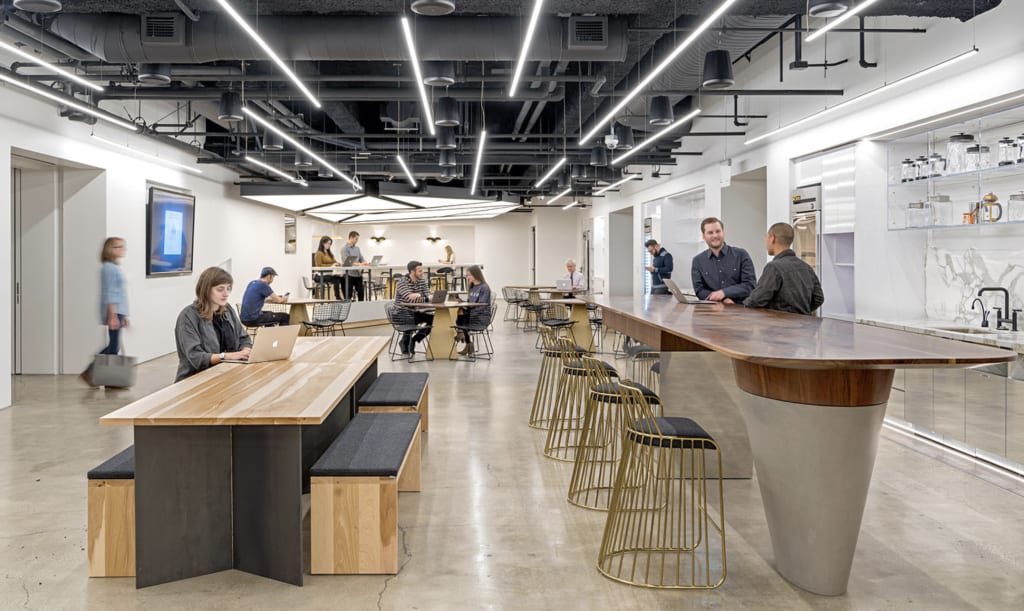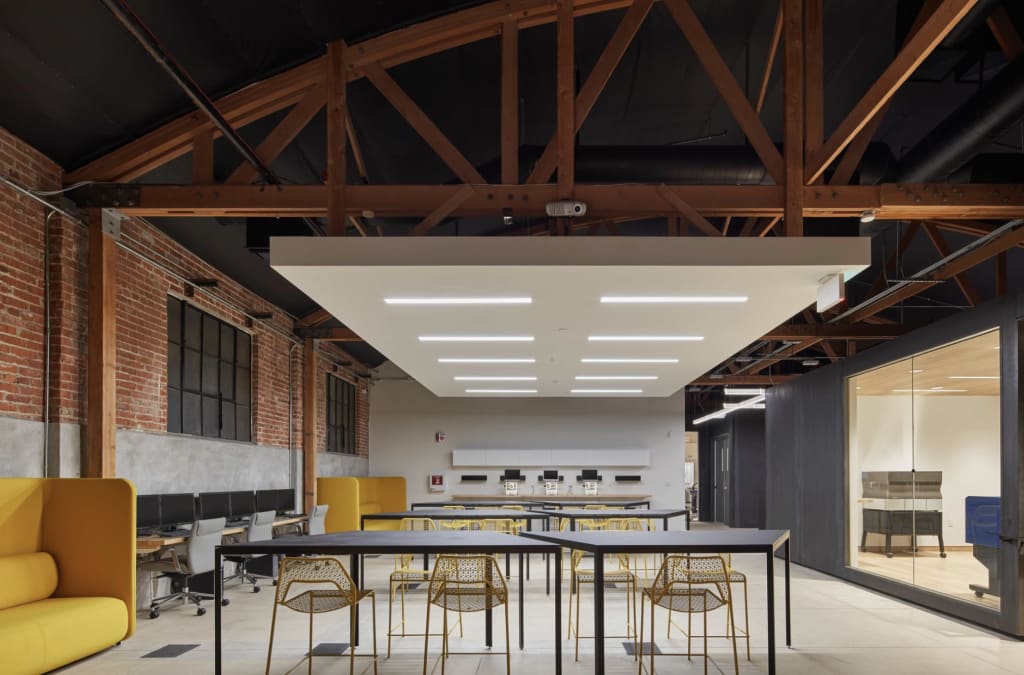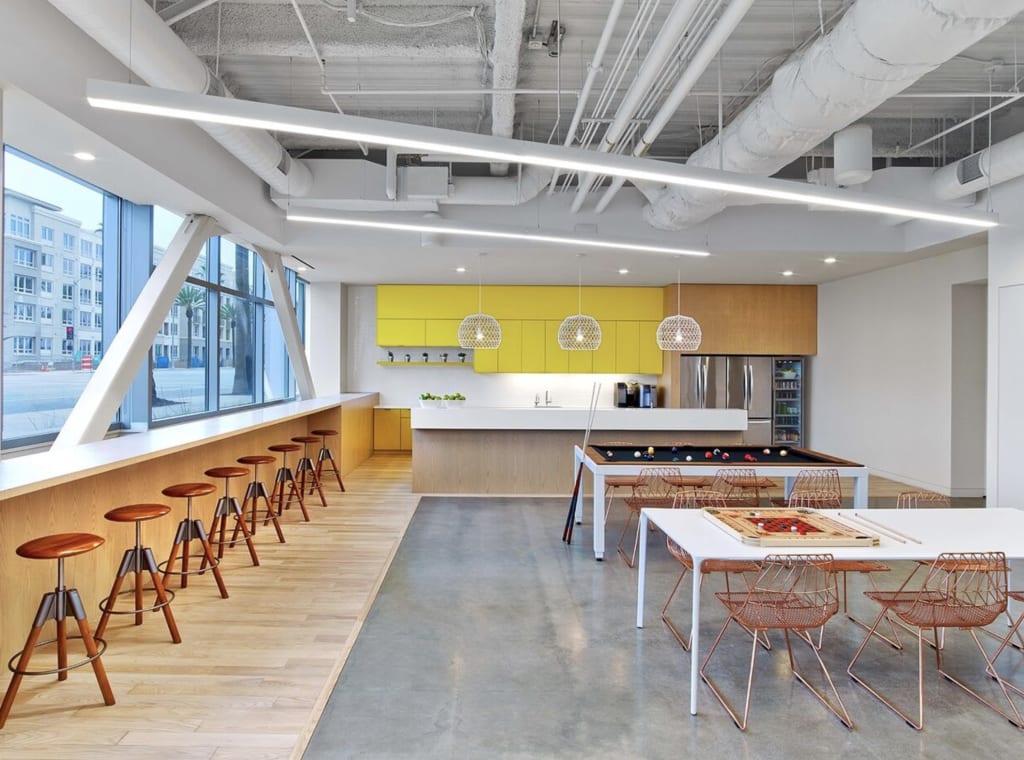 3. Update The Classic Breakroom
Break rooms used to feel like an afterthought: a quarter operated coffee machine, a few magazines and leftover chairs. Showing that you care about employees wellness, not just output, should be top of mind when you're designing your office. Designating an area to unwind can be an effective way to increase productivity in designated 'work' spaces. When deciding on the right activity, consider your square footage, brand, and employee's lifestyle. An unused room can become a zen meditation space or boisterous game zone. Keeping your workspace looking nice is important for morale and productivity, but giving your employees a space specifically designed for break-time is also vital for keeping the office vibe from feeling stuffy and unnecessarily draining.
Breakrooms aren't for cheap coffee and awkward small talk anymore.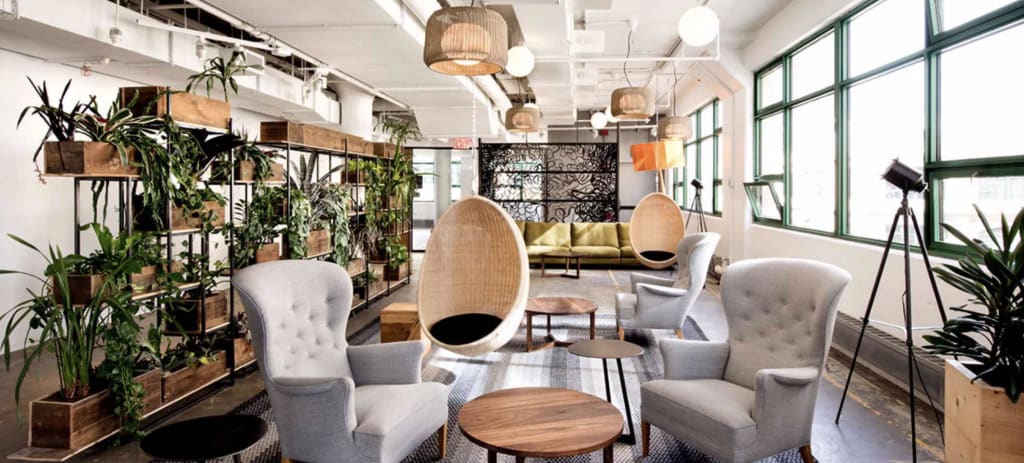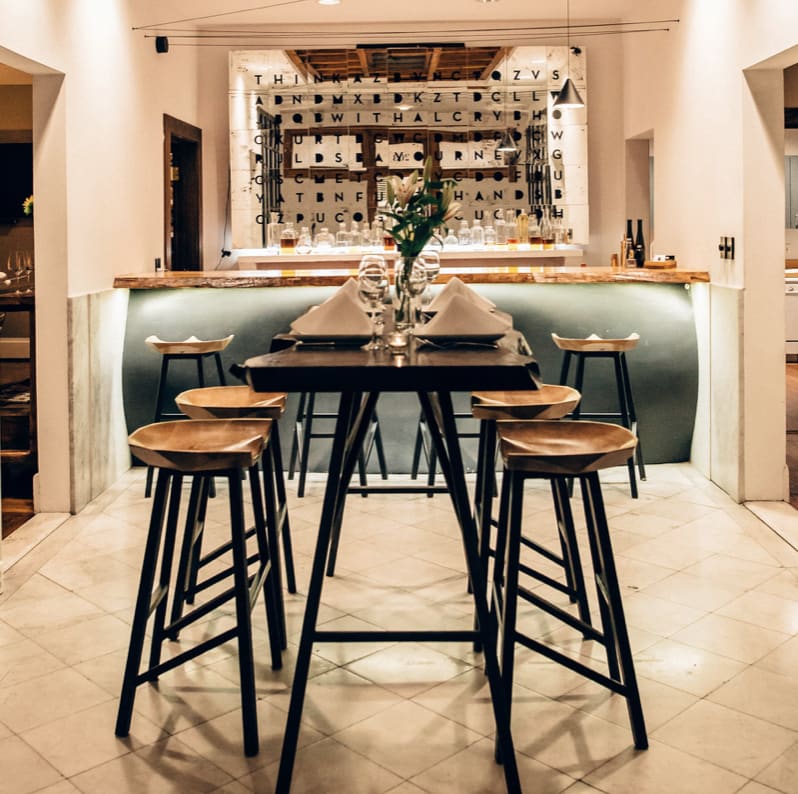 4. Design for a First Impression  
The first step into your office is an often overlooked opportunity to make a stunning first impression. Whether it's a small entryway or grand foyer, this an impactful place to put something custom: a neon sign with the company name, hand-painted mural across the wall, or a glowing, sleek chandelier. Resimercial is all about bringing these elements in to add personality and a welcoming vibe to the space. When a big client or prospective intern comes to your office for the first time, a piece of art can subtly set the tone for your meeting and even become a talking point to break the ice.
These offices make first impressions that speak both to their brand and their innovative company culture. Whether it's a new take on a company sign, a visually complex front desk, or an abstract mural, your office entryway sets the tone for the rest of the office.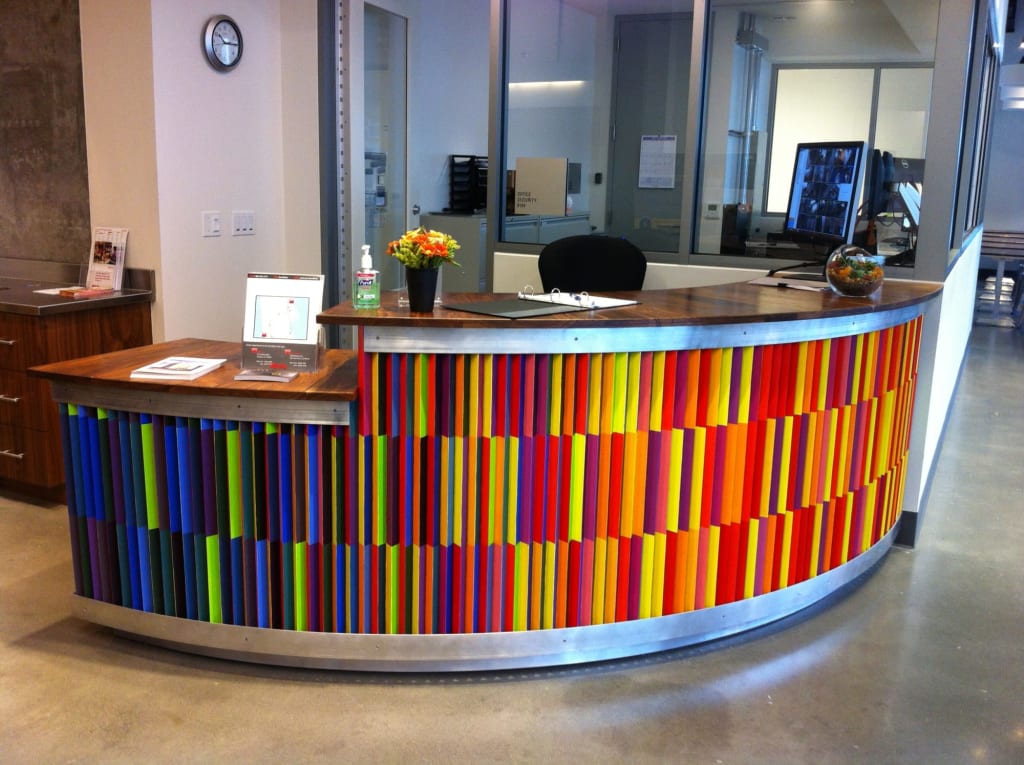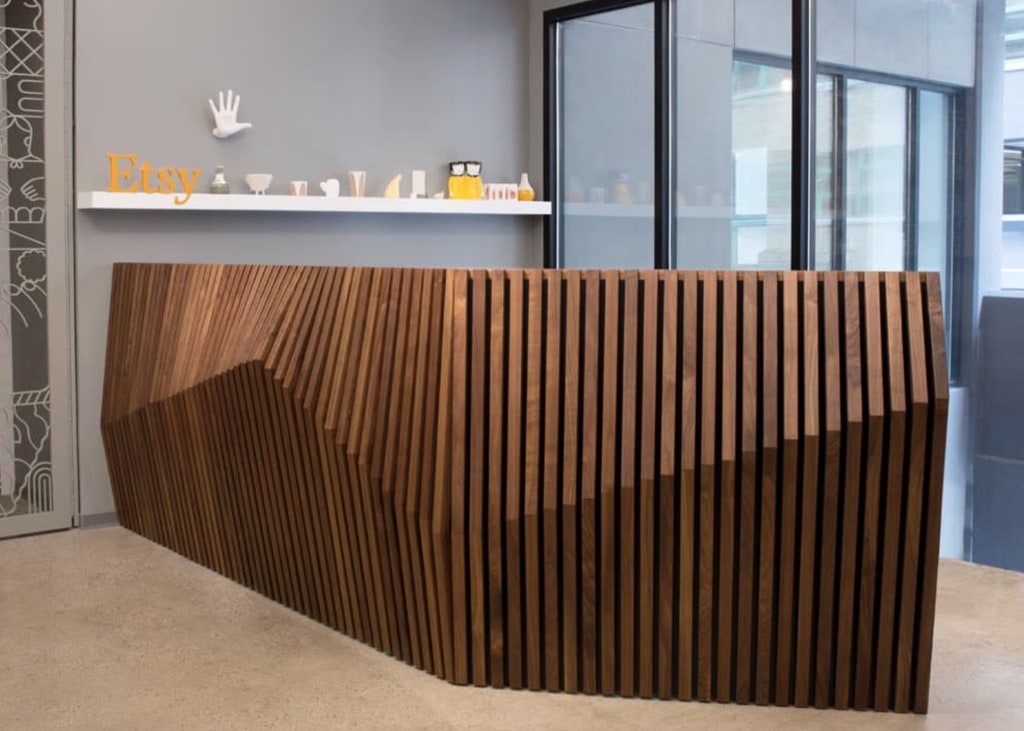 A good entryway is the design equivalent of a firm handshake.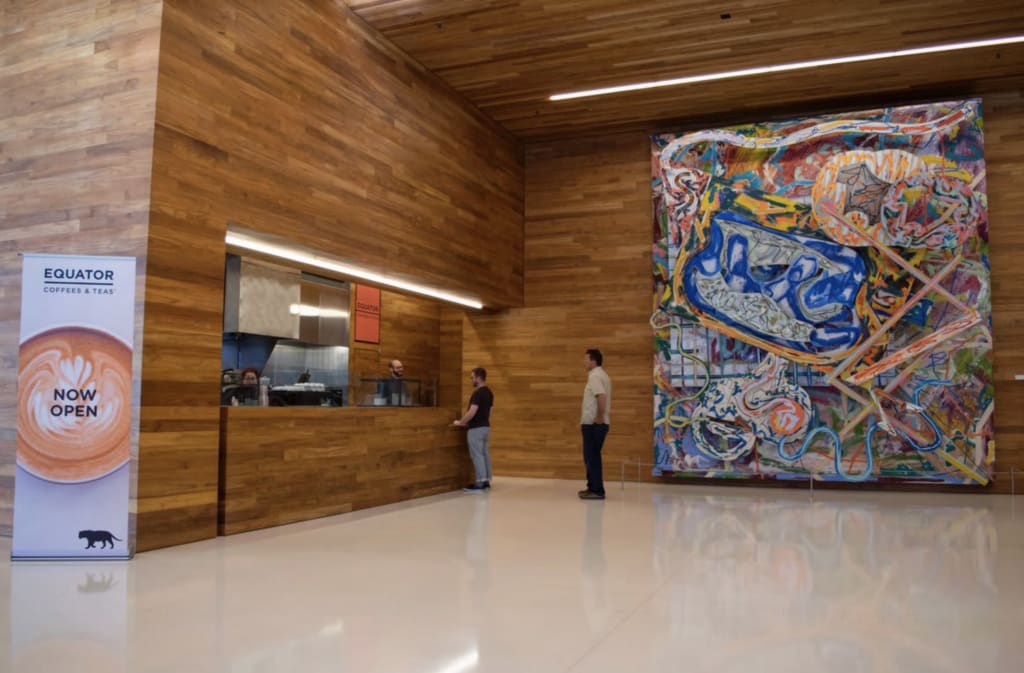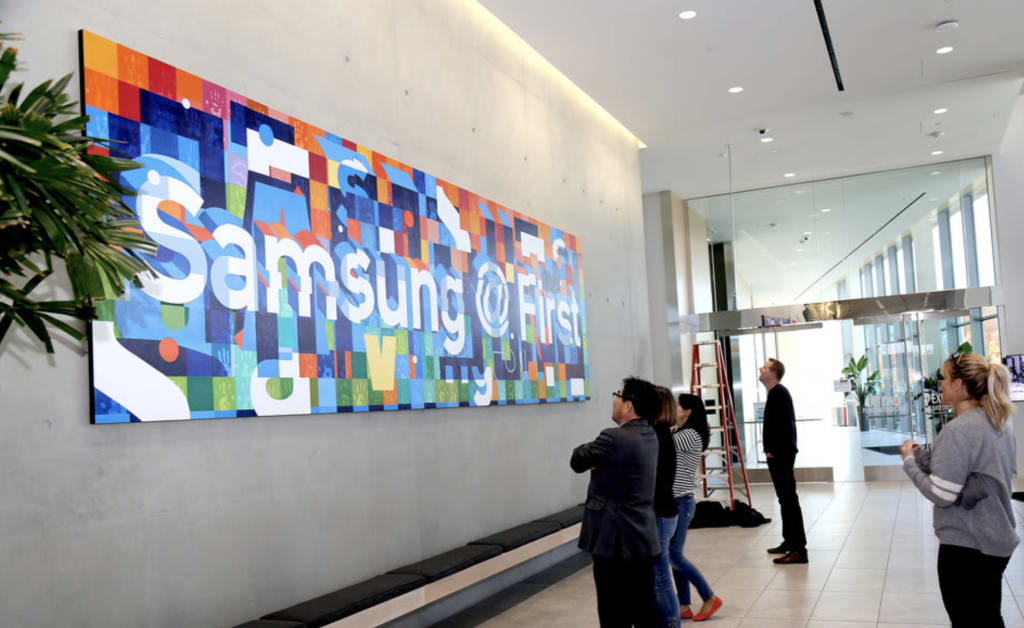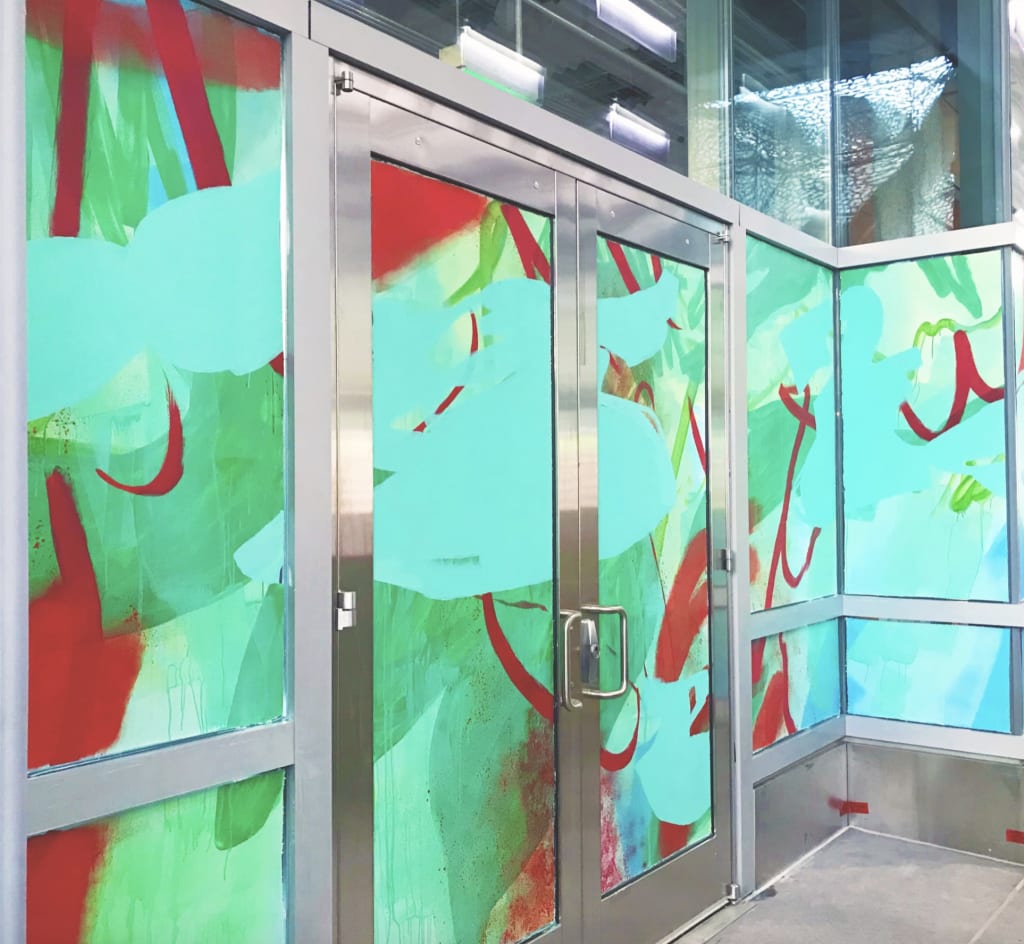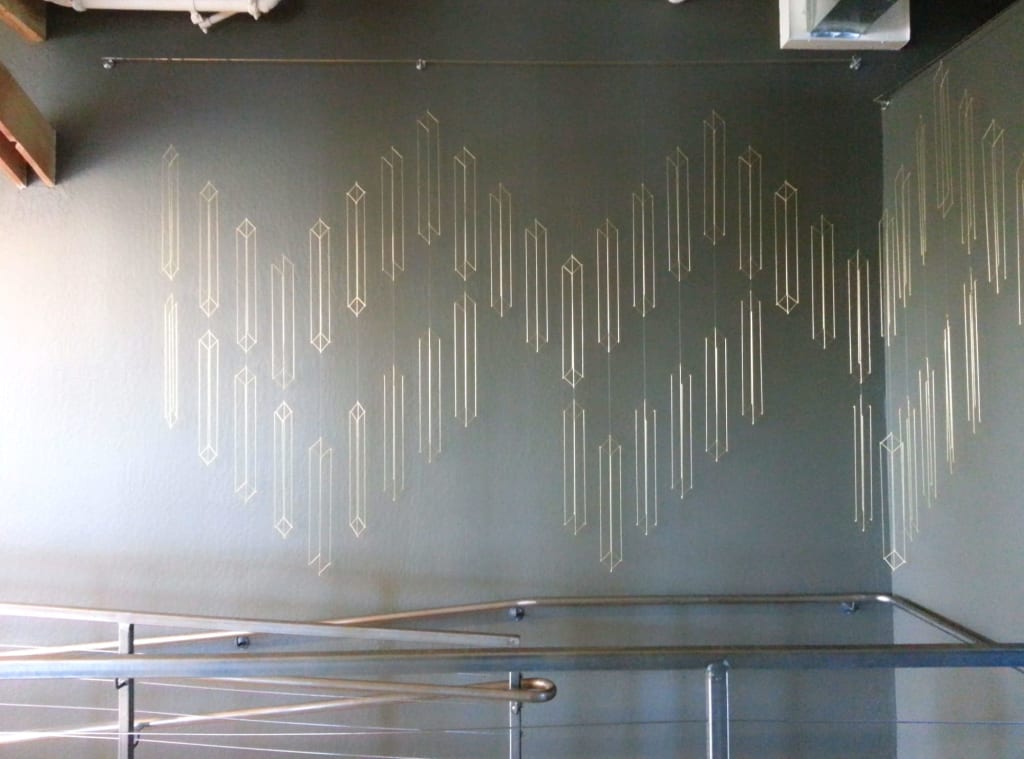 Office spaces are the hotspot of collaboration and productivity in your company, and should be designed to inspire. Remodeling an office space is no easy task, but when it's done right, it can absolutely transform your company morale and speak to your brand culture.
Find inspiration for your office and get connected with our incredible network of custom designers and artists.