Handcrafted Eco-Friendly Furniture: the LA Brand Behind these Colorful Iron Designs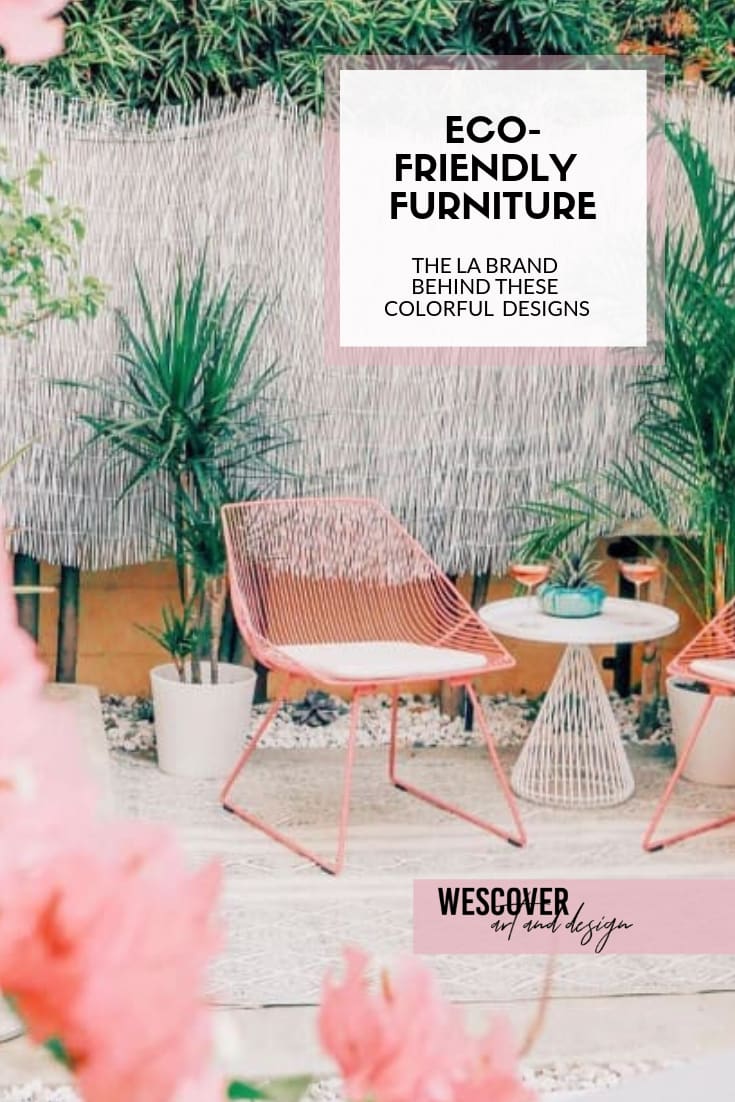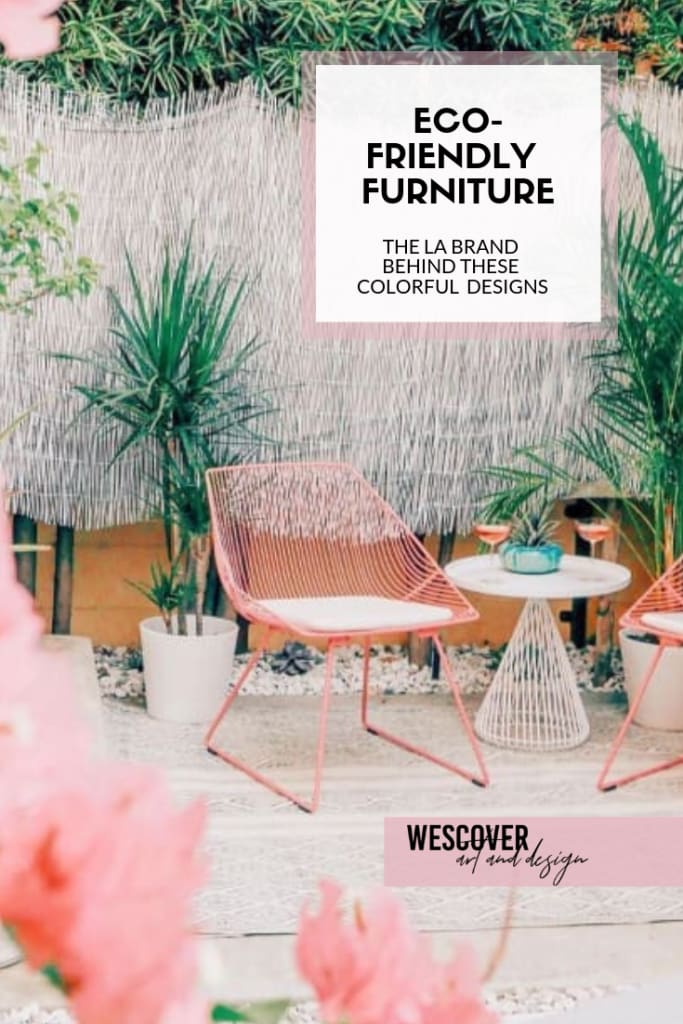 Why Bend Goods Creates Functional and Sustainable Designs
Design and Manufacturing company Bend Goods creates sustainability-minded designs that strike a delightful balance between sculpture and function. With graphic shapes, clean lines, and custom colors, Bend's pieces are as eye-catching as they are carefully crafted. Through their attention to everything— from creative use of recycled material to their packaging —they are able to create designs we feel good about creating and keeping around. We asked Bend how they create and maintain this focus on manufacturing products that stand the test of time in both look and quality.
Why is functionality such a key pillar in Bend products?
Functionality is part of our Philosophy. It's our mission to design furniture that combines form and function with fun and playfulness. Of course we want to create Designs that are aesthetically appealing and unique, but in the same way, we want our Designs to stand up for indoor and outdoor environments to ensure durability and longevity. So we always consider the factor of functionality in our designs and within the production process. For example, some of our chairs can be easily stacked in order to save some room, like the Betty Chairs or our signature Chair Lucy. Then we have products like the switch table stool, that can be used as a side table or a switch pad can be added and voila: you have a padded seating option!

How does Bend source it's eco-friendly materials? And why are these sources so important to the company?
We see it as our responsibility to minimize our environmental impact as much as possible. We work with highly recyclable iron and our packaging is designed to minimize our carbon footprint. Some of the metal we use has already been used in old projects and melted down, then 'purified' and reused in our products.
Why is environmental sustainability so important to your brand?
Environmental sustainability is very important to us, not only as a company but as humans. We are committed to the longevity of all our products. We don't want our designs to be another disposable item on the market.  
We are happy that we connected with a big community of designers throughout the last years, who share the same environmental commitment and values as we do. This is something we are hoping to expand in the future.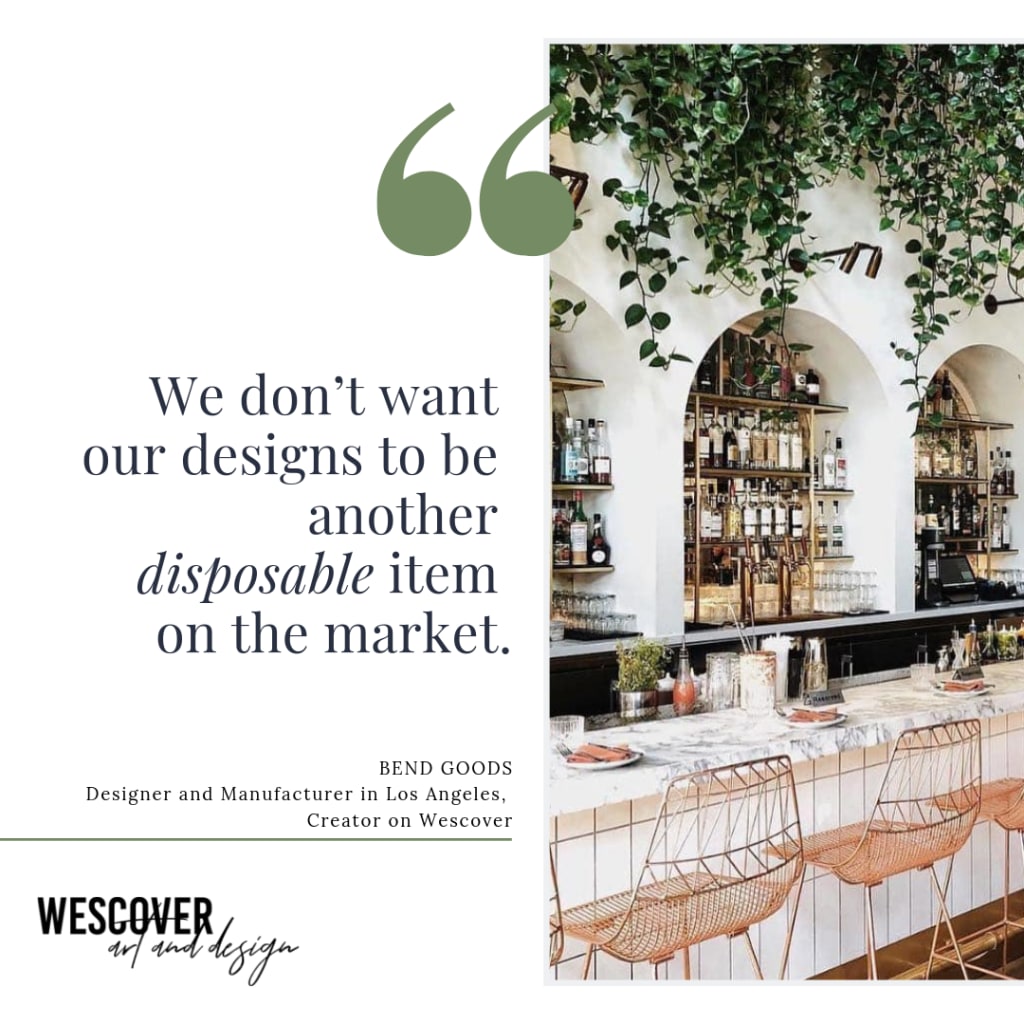 Where does Bend get the inspiration behind their designs? 
We see furniture as artwork. So we get inspired by all kinds of colors, shapes, and patterns. We just love to play with colors, some of our products are available in special edition colors as for example the Lucy Special Edition in neon orange. We are currently working on new designs and can't wait to present them soon!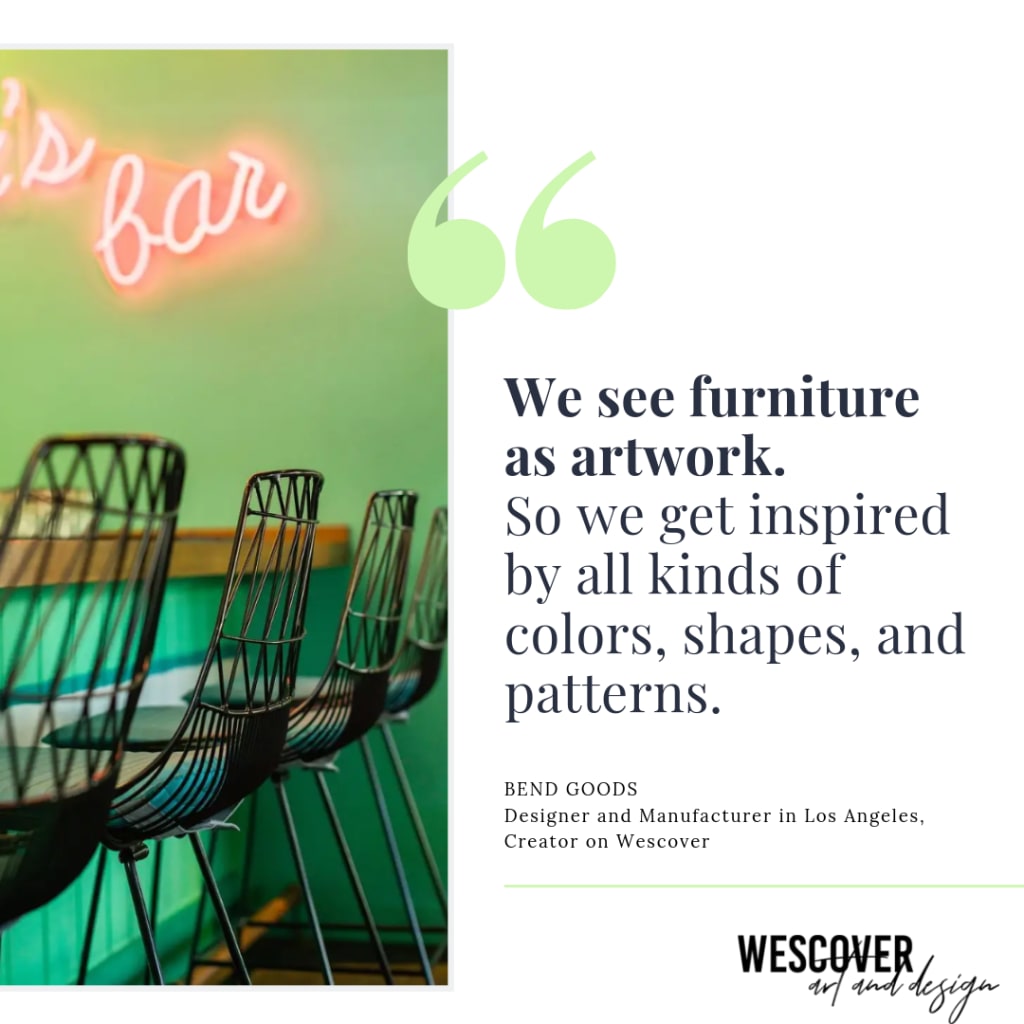 Transparency into the production process seems like something Bend really values, what sets you all apart from other brands in terms of your production process?
We are happy you see it that way because it's very important to us to be transparent, authentic and most importantly to be original. We want our customers to know all about the story behind Bend. They should be part of the journey.
All Bend Goods are Handcrafted products, which are produced using a method of shaping and spot welding. Each wire is placed to provide the utmost structural support for a long lasting design. The production process is consistently updated in order to meet the highest standards of quality.  Also, all our products are zinc coated before they get powder coated, to ensure an extra layer of durability.
What also differs us from other Brands is the option of customization. Our intention is that our customers find their ideal Bend piece and therefore we are happy to offer a range of customization options and custom colors. It's also fun getting to know the ideas of our customers, this always inspires us and keeps us evolving.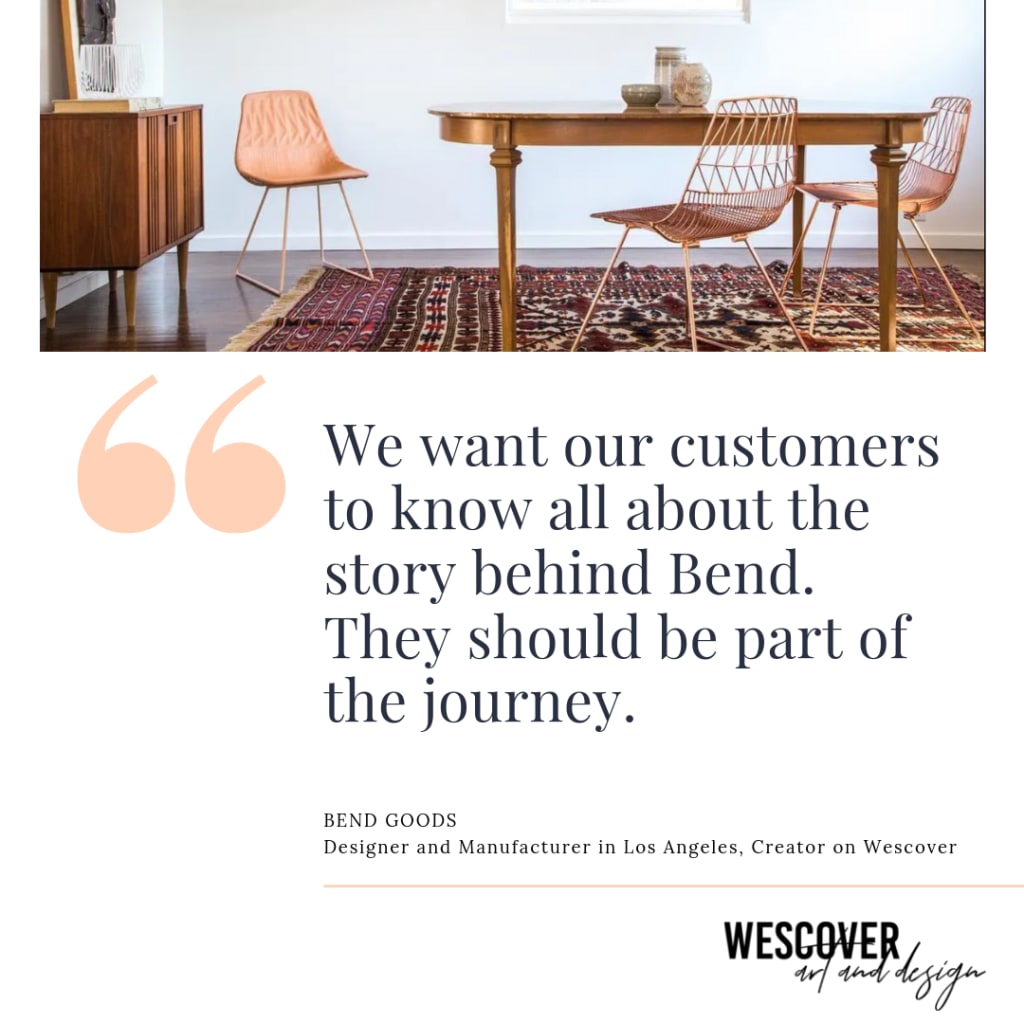 Their pieces are a great example of how you can create artistic works without sacrificing function or your values! We can't wait to see what surprises their new designs bring.